Buccaneers Rum & Cocktail Bar in Poblacion: Manila's First!
Poblacion is booming with good food and drinks that the pirates have come to anchor their ship—bringing in all the rum at the Buccaneers Rum & Cocktail Bar. They are the first rum bar in the metro with over 180 rum selections and 10 specially crafted cocktails!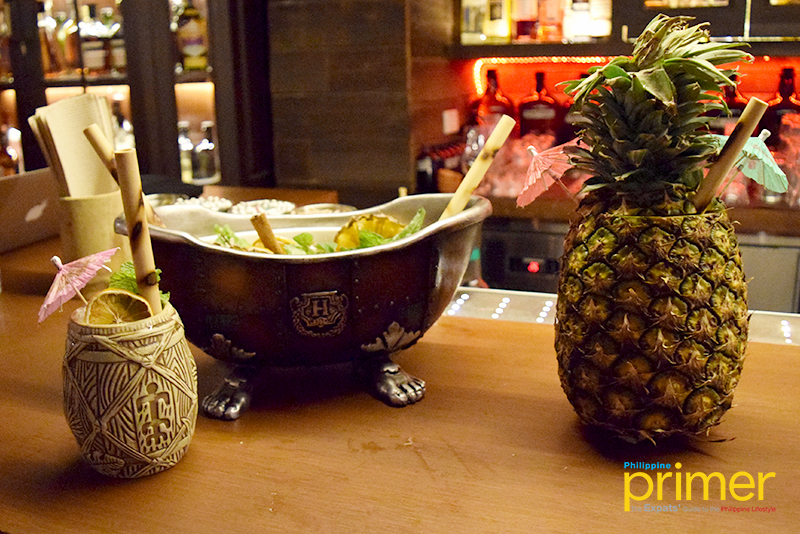 Using the characteristics of pirates who drank a lot of rum, owners Ulysse Jouanneaud, Vincent Landais, and Simon Cote have named themselves buccaneers of this bar. They designed it to look like a crashed ship to introduce and educate the regulars of Poblacion about rum.
The menu, designed as a map, would show 10 rum cocktails that are curated to go with the buccaneers theme, such as the refreshing La Batanga (Php 300). This crowd favorite has Plantation rum, peach and rosemary jam, pineapple juice, and premium lambanog, making it quite easy to drink!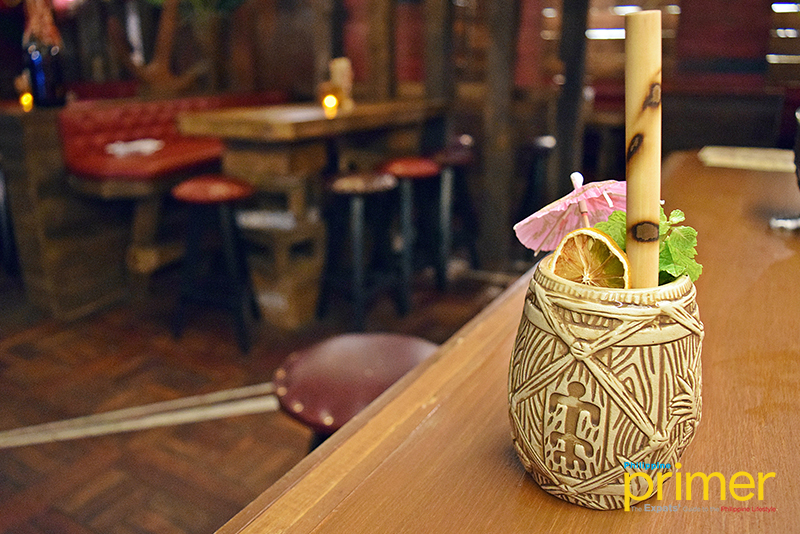 For those who are looking for something unique and quite stronger than your usual, check out Sexy Colada (Php 500) made with overproof rum and coconut served in a pineapple cup.
With a dash of extra sexiness, the complex mix of sweet and tang puts all the pina colada you've had to shame.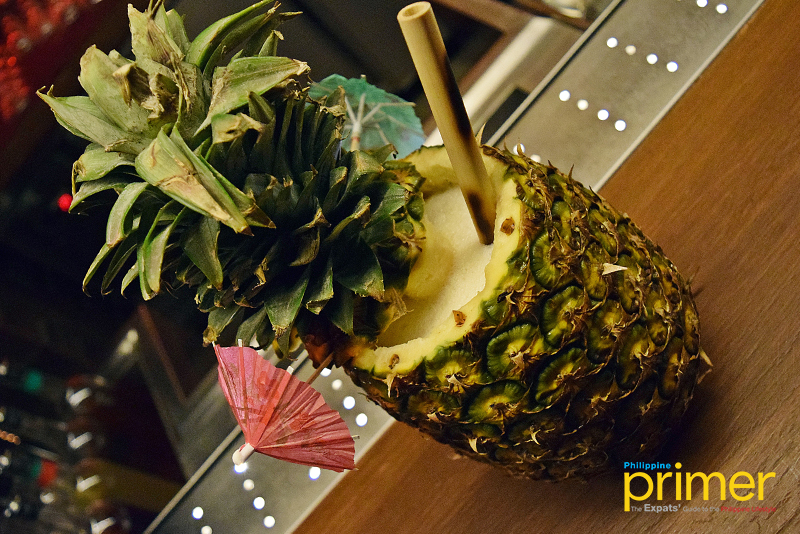 The ultimate drink that Buccaneers have to offer the daring crowd of Poblacion is the hard-hitting cocktail, The Treasure (Php 800 for 2; Php 1,400 for 4).
It's made with spiced rum, artisanal rum, pastis, passion fruit puree, pandan, and pineapple, served in a mini tub and garnished with their own dried fruits.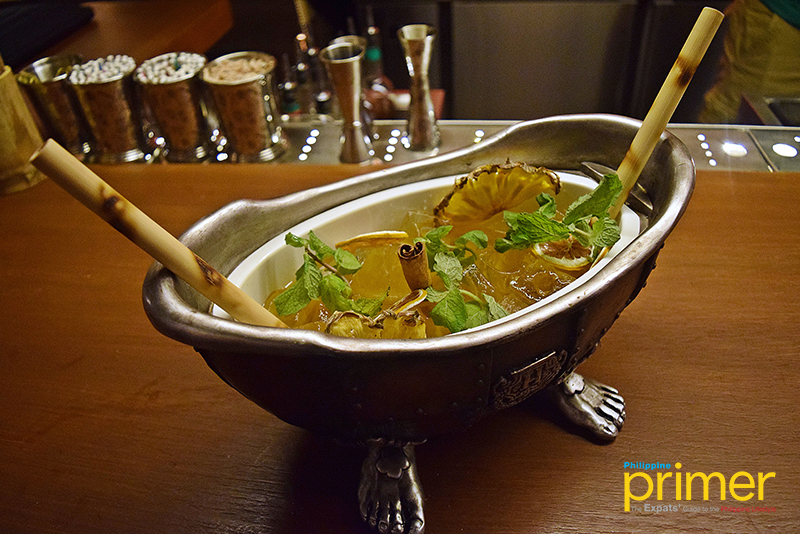 As a dedicated rum bar, people come here for the drinks and some good time, but it wouldn't be complete without some pica-pica like their Salt and Pepper Calamari (Php 350). It's served with chili and mayo sauce—a tangy sidekick to the bar's wide rum choices.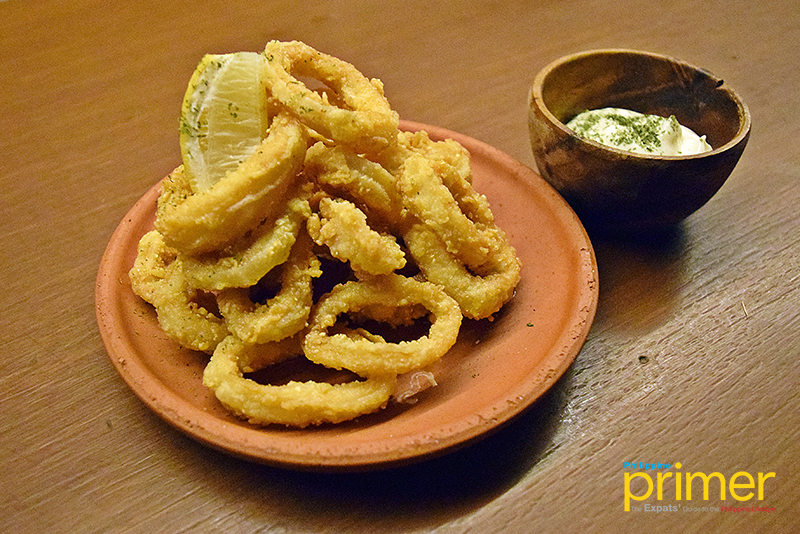 Another would be their Mozzarella Sticks (Php 300), served with cajun spice and marinara sauce. This is undoubtedly perfect for pirates who want something warm and crunchy.
You must also take note of their promo days: Double-up Monday meaning buy-one-take-one and Mermaid's Night Wednesday for the ladies.
They are still experimenting on what to offer for the rest of the days, but Ulysse tells us we can expect Tiki Tuesdays soon!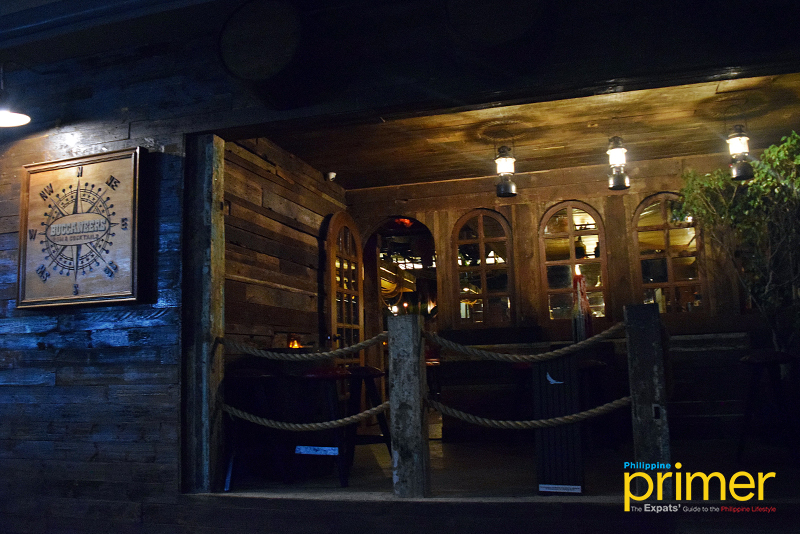 With its wood planked walls dimly lit with lamps, secured ropes, huge anchor, and their own pet parrot, Buccaneers Rum Bar surely stands out in the modern city of Makati. Its friendly owners and staff are welcoming to all wayfarers who are looking for something new to explore.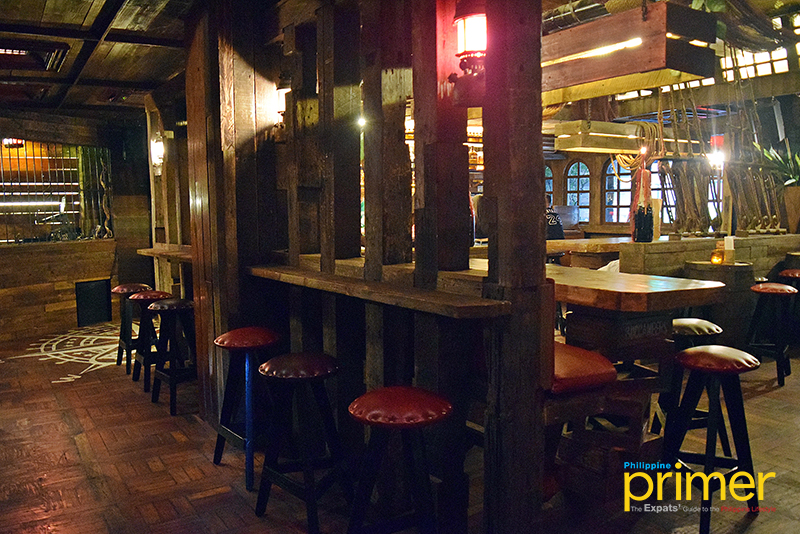 How to get here
The bar is along Don Pedro St., at the corner of Kalayaan Ave. behind L and B Suites in Poblacion, Makati. To get here, you can turn to P. Burgos St. and to General Luna before turning to Don Pedro St. to Buccaneers Rum and Cocktails Bar.
There is limited road-side parking so we suggest parking somewhere else.

Kalayaan Ave., Cor. Don Pedro St., Poblacion, Makati

Monday to Thursday from 6 p.m. to 2 a.m. / Friday to Saturday from 6 p.m. to 4 a.m.
Restaurant Menu
You can scroll the image left and right.