All things bright and sunny at Yellow Lantern Café, Antipolo
You'll surely love afternoons in Antipolo if you spend it at Yellow Lantern Café.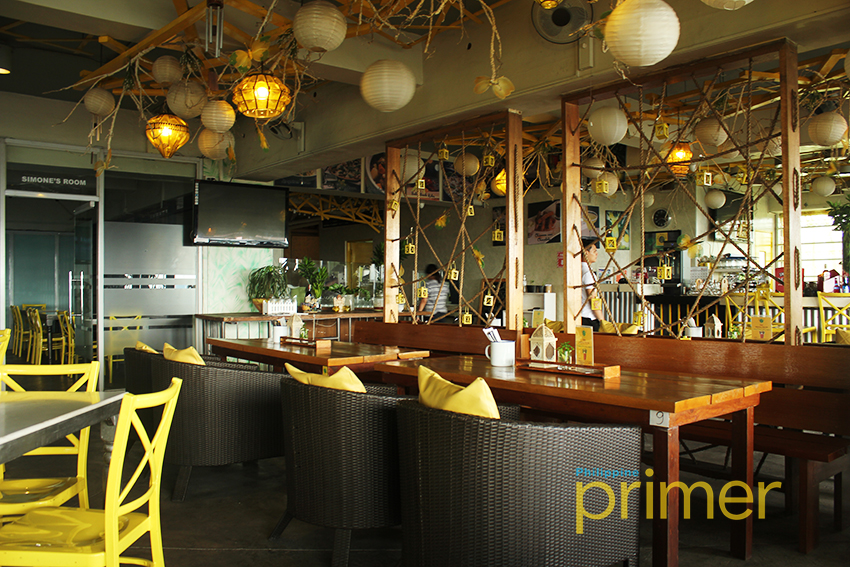 INTERIOR. Yellow and gray dominate the place that make it look bright and positive
Situated at a nice spot in Comodaville along Sumulong Highway is where Yellow Lantern Café can be found. Once you enter the place, you'll see a brightly- colored interior that makes a positive and sunny impression, perfect for those who would like a chill hangout place where they can unwind and enjoy a feast of dishes that will make their tummies happy.
Asked why it was named Yellow Lantern, Emilie Cruz says that it was because "Yellow" and "Lantern" are both bright and gives light. Cruz said that she wanted to pattern it after these two words, emitting positive energy to its guests through the food, ambience, and convenience of the place. True enough,  Yellow Lantern Café gives its guests a nice warm feeling through their very welcoming staff. In addition to that, the place will make you feel like you're home—nothing too loud, great food, and quiet sanctuary.
The café's backdrop is also worth mentioning: a view of the Metro Manila skyline will be there to give you a stunning view from day and especially at night. The windy weather makes it all better, as you dine in and enjoy the view. The place can seat 100 guests at a time, with private function rooms for reservations. Whether you want to visit alone, as a pair, or in groups, they can surely accommodate you well with their spacious area.
UMAAPAW (P389).This best-selling sumptuous paella can serve up to 4 persons.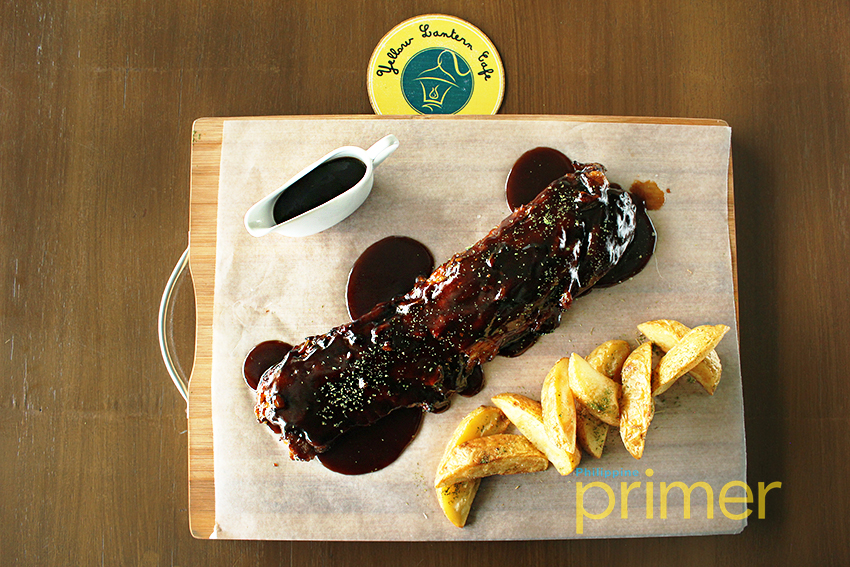 AMERICAN BBQ RIBS (P589). Devour on this delicious American dish bathed with tasty smoky sweet barbecue sauce.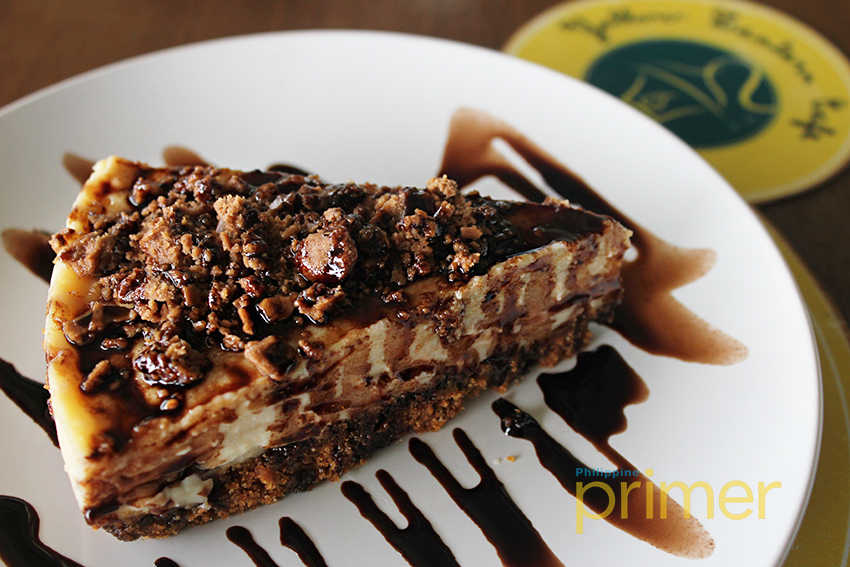 CHOCNUT CHEESECAKE (P145). For dessert, try this Filipino snack favorite chocnut topped on tasty layers of cheesecake.
When it comes to their food, they also take pride of their offerings. They offer both continental and local cuisine, perfect for locals and tourists alike. Their dishes are not the usual restaurant food: the chefs (Carl Bautista and Robel Pumarada) and owner Ms. Emilie Cruz make sure that they collaborate to produce unique food concepts which will surprise the guests' palate by how flavorful their dishes are. The café also has a mini bar headed by an in-house bartender who concocts delightful drinks great for ending the night.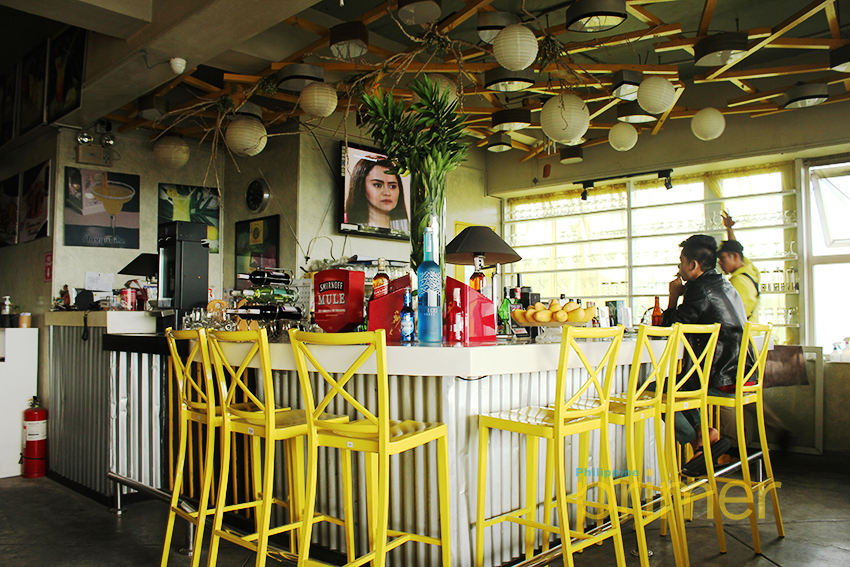 Yellow Lantern's mini bar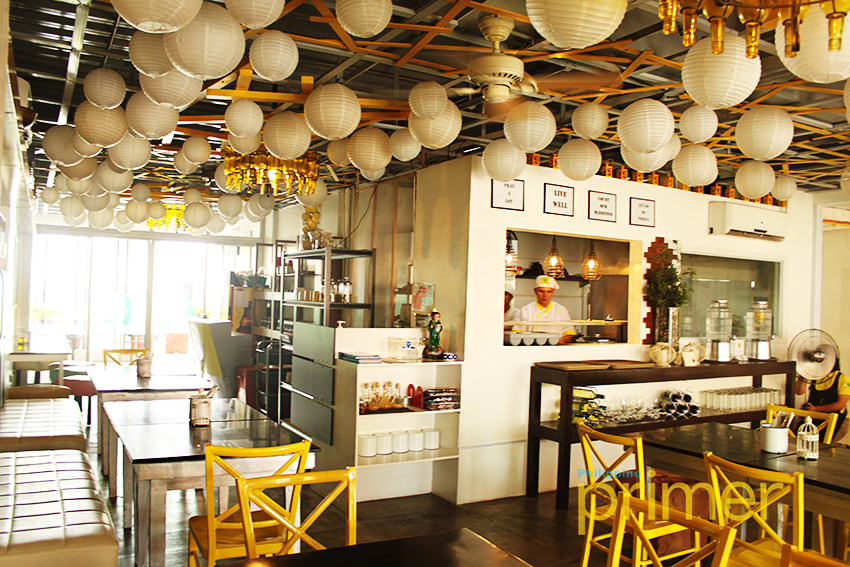 Yellow Lantern branch in Dela Paz, Antipolo City
Having been featured in several local TV shows, blogs, and magazines you'd know that you're in for a nice treat in this place. It is becoming more popular for a lot of people which is why they opened another branch in Dela Paz, Antipolo. What more could you ask for? Let Yellow Lantern Café be your food sanctuary for a great weekend and you'll surely want to come back.
Store Information
G/F Comodaville, Brgy. Mambugan, Antipolo
02-477-4168
11:00 to 12:00 mn (Tuesday and Sunday); 11:00 am to 2:00 am (Wednesday to Saturday)
Closed on Mondays
yellowlanterncafe@yahoo.com
VPS Building, ML Quezon St., Brgy. Dela Paz, Antipolo City