A Closer Look at Sulok Cafe in Antipolo City
Want to try something different? Come and have a look at Sulok Café' in Antipolo City!
Sulok Café  in Antipolo City is a business partnership co-owned by Mr. Rodrigo Escobar and Ms. Anne Riel Wong.  It is deemed as a go-to place especially to people who wants to retreat themselves in having their own corners. It is a perfect place to chill, hang-out with friends, study, or simply a place to enjoy a sip of coffee.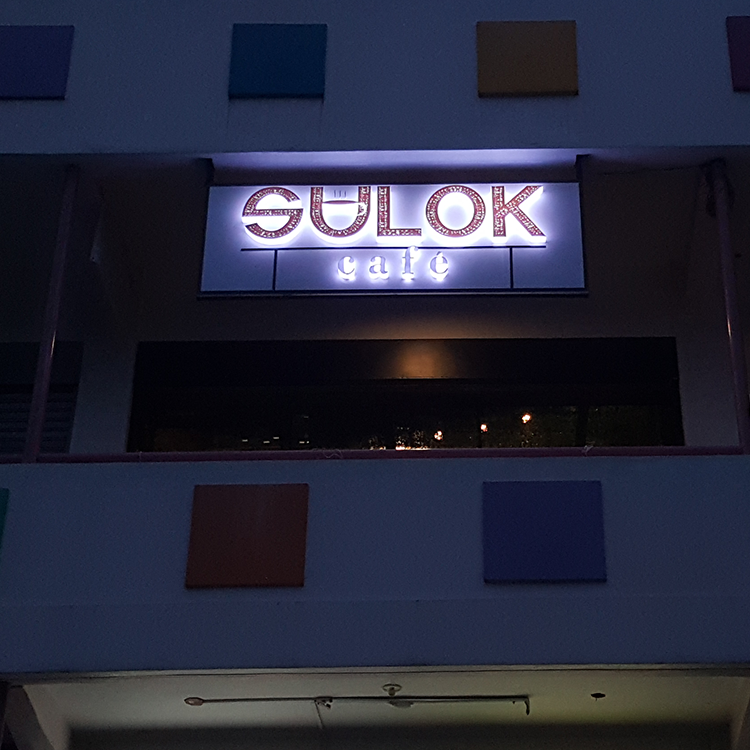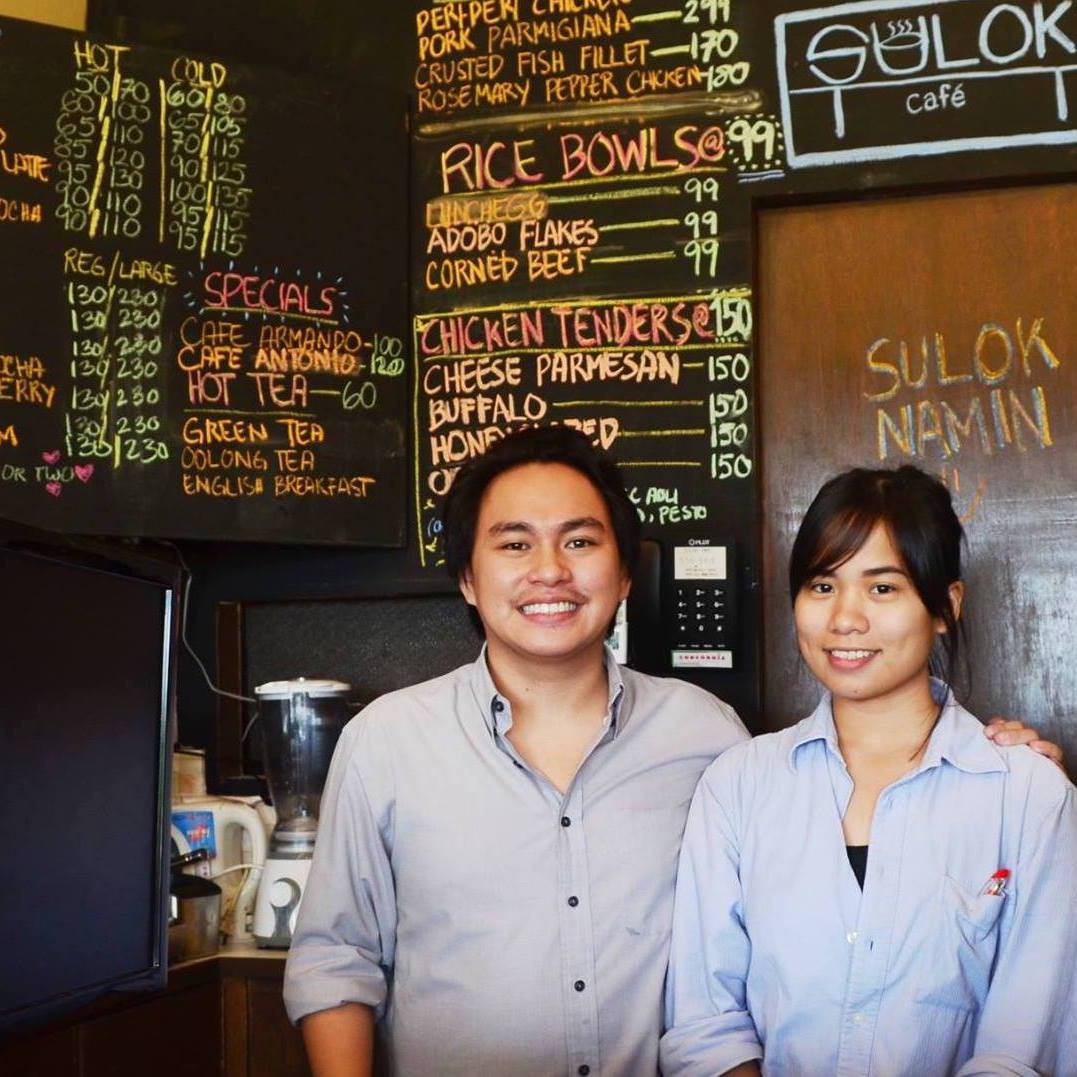 In today's time, people are tired of the heavily commercialized and overpriced coffee shops and would often prefer trying out the hidden gems nearby. After opening its doors to the public in 2016, Sulok Café in Antipolo City promises to be a venue to relive and appreciate the beautiful and peaceful sceneries, build friendship, and allow the venue to be a witness in making memorable memories for the yet to come.
Everything that guests would see in this cafe are all authentic and came from the owner's own concepts.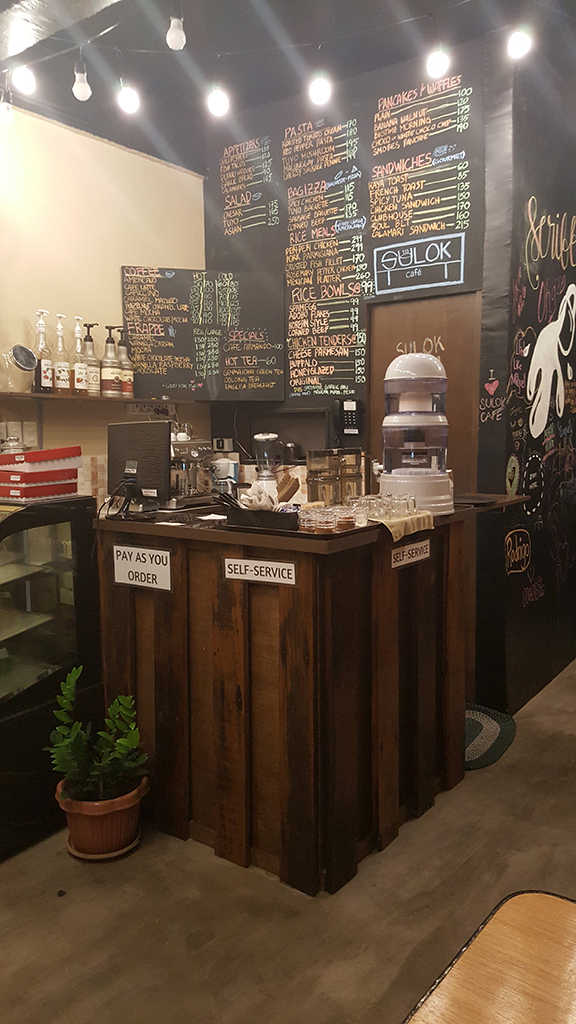 In terms of service and dishes, Sulok Cafe sticks to their roots by providing a relaxing and welcoming style and concept, along with a wide array of food choices that will leave their guests wanting more.
What makes this coffee shop stand out is that the owners themselves inject modern take into everything that comes out of this cafe as a whole. It does not only serve coffee but is also guided with the promise to continuously showcase local dishes of Antipolo and bring exciting creations not only to their local patrons but to foreigners as well. Some of their recommended dishes or best sellers include: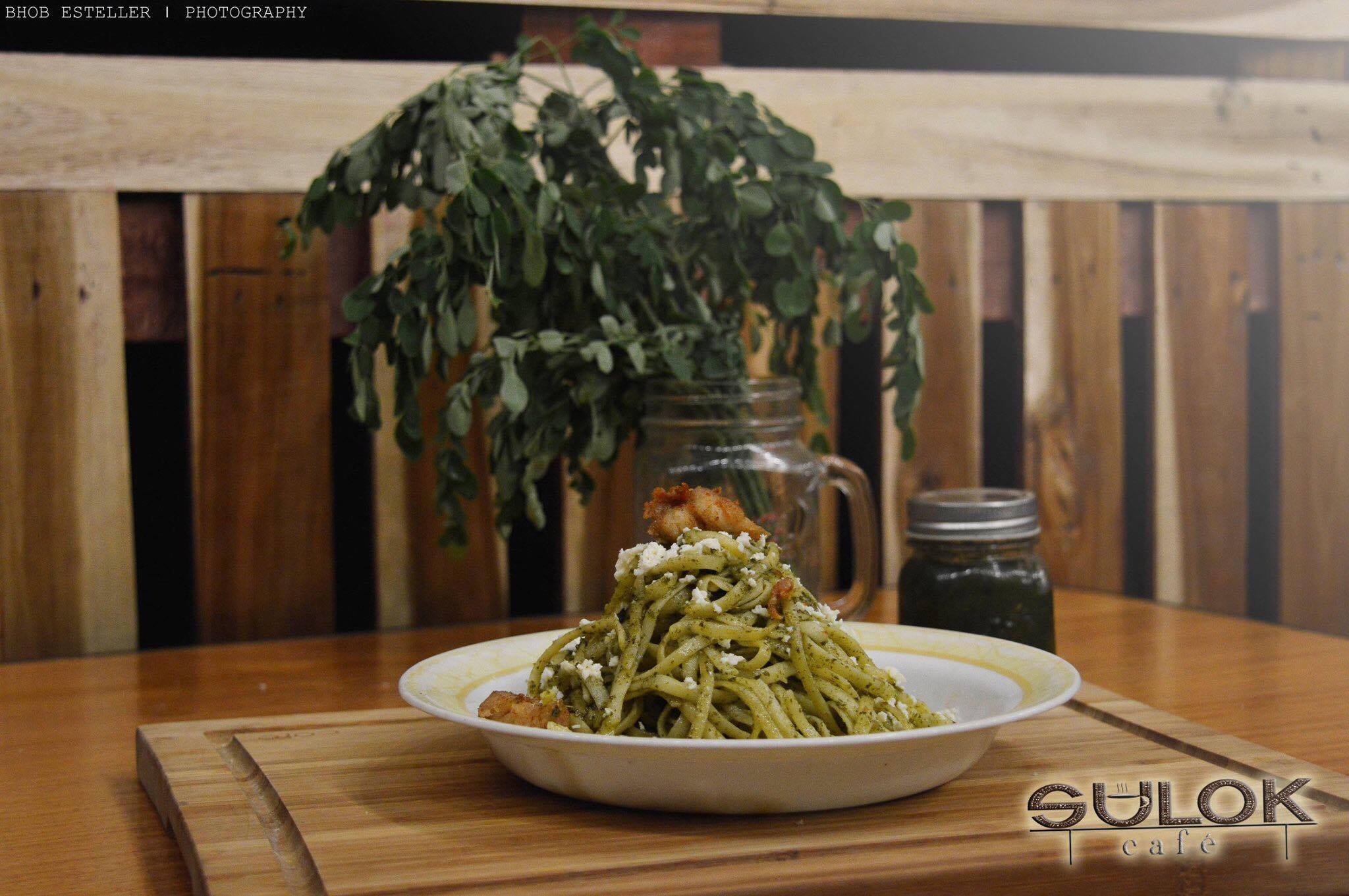 MALUNGGAY PASTA.  an olive oil based linguine pasta  with malunggay leaves as the main ingredient. It also has chicken bits on top and cream cheese, priced at  Php 165. IMAGE/Bhob Esteller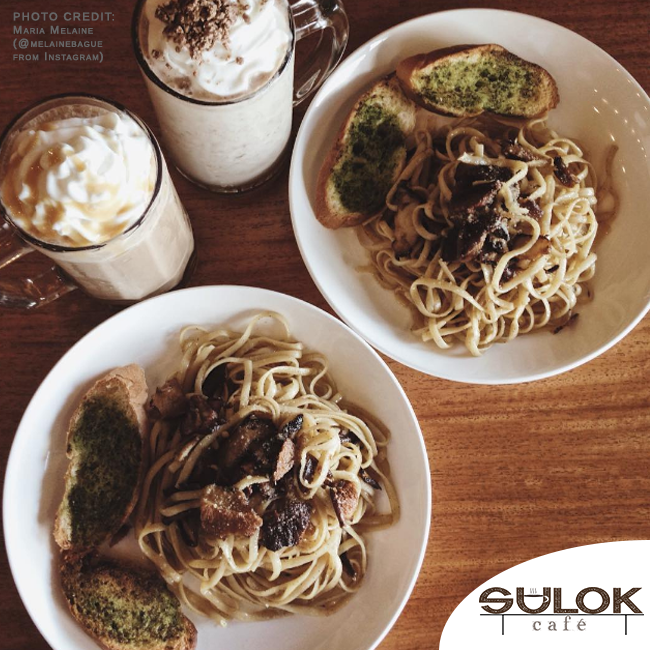 TUYO MUSHROOM PASTA. an olive oil based linguine pasta with tuyo and mixture of fresh & dried shitake mushroom, priced at Php 170. IMAGE/Maria Melaine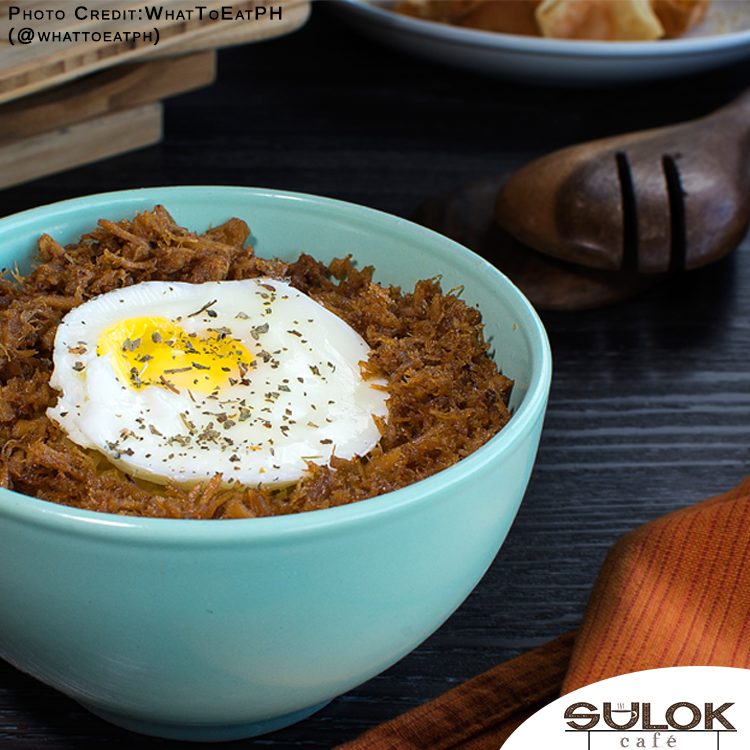 ADOBO FLAKES. rice bowl with adobo flakes made from chicken and egg on top, priced at Php 110. Photo by: What to eat PH
Their menu is usually good for sharing. Guests may opt to walk-in or reserve a day before.What are your thoughts about the Sulok Cafe in Antipolo City? Share it with us below!
---
Written By: Patricia Antoinette M. Nacianceno 

2nd foor, Okinari Arcade Building, L., L. Sumulong Memorial Circle, Antipolo, 1870 Rizal

Open Daily from 12:00 NN to 11:00 PM