Log Cabin Sagada: A Fine Feast!
With the grueling activities that Sagada has to offer, such as trekking and spelunking, it is not impossible to feel famished. After a hot shower and a comforting cup of coffee or tea, treat yourself to an elegant spread at the Log Cabin!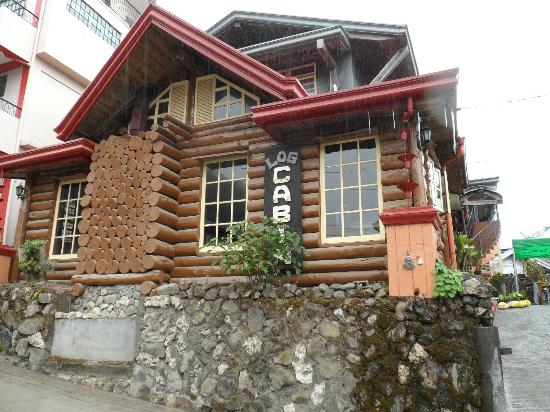 Photo from Trip Advisor website
Although not located at the town center, the Log Cabin can be reached in five to ten minutes by walking. It is very hard to miss: it is literally a log cabin perched on a rock by one of the town's main roads. Climb up the stone stairs and into a cottage that can be very well be your grandparents' home: warm, cozy and welcoming. You'll surely find yourself thinking of your family while in this restaurant. The wooden furniture, the paintings, vases and décor are all very familiar. Even the monobloc tables and chairs, albeit seemingly out of place, contributes to the homey vibe!
For over 20 years, this restaurant has been serving the finest dishes to tourists and locals alike almost every evening – buffet style! A family business, the Log Cabin is only open at night because they dedicate the entire day for cooking and preparation. Talk about local gastronomy at its finest! They also make sure to use only the freshest local ingredients and tailors their menu depending on what is available.
Primer was able to experience dining at the Log Cabin and was very much satisfied. The dishes on their menu complemented each other very well. It was a good thing that the service was a buffet because you will go for seconds! Their staff, who regularly checks on their diners, is also very accommodating.

Because of its wild popularity, it is recommended that you reserve a table before dining. However, don't let all this fool you. The Log Cabin may be the fanciest place in town, but it's affordable: get all this good food and that even better service for no more than P500. Indeed, the Log Cabin is one of the most must-visit restaurants in the Mountain Province!
Contact Information:
Cabin Log Sagada
Sagada-Besao Rd, Sagada, 2619 Mountain Province
http://www.logcabinsagada.moonfruit.com/