Sariwon in BGC Offers Authentic Korean Cuisine
Do you know where to go when you are craving for delicious grilled meat? If not, then it is time for you to know Sariwon.
Sariwon Bulgogi (Php 545)
Sariwon is a long-established restaurant that has been serving Korean cuisine for 80 years. Besides having a good reputation for serving good food, this restaurant also received numerous awards. This restaurant uses seasonings that are traditionally made. It also serves beef that is from the United States.
Their main branch is located in South Korea. After opening its first shop in the Philippines on April 2012, Koreans who lived nearby became its regular customers.
One of the crowd favorites is the Dwaeji Moksal (Php 380), grilled pork collar slices served on a sizzling plate. Samgyupsal lovers will definitely like the tenderness and rich flavor of the meat.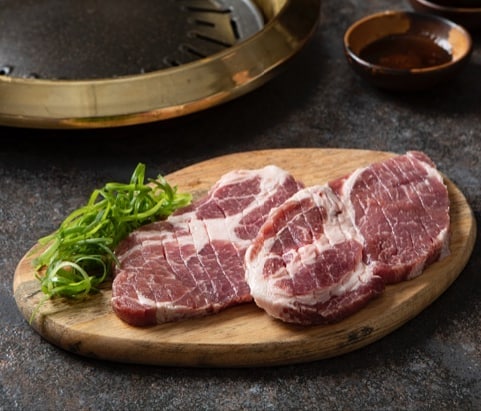 Dwaeji Moksal (Php 380)
Sariwon's bulgogi (Php 545) and Japchae (Php 380) are the dishes that customers shouldn't miss eating. Lately, their Dolsot Bibimbap (Php 380) has also become more popular with their diners.
If you can't seem to decide which dish to order, Sariwon offers set meals that include their signature bulgogi, galbi, and unlimited side dishes.
---
This also appears in Volume 122 of Philippine Primer Japanese magazine.
General Information
7th Ave. cor 29 St. High Street Central, Bonifacio Taguig
02-621-3205
11:00 am- 11:00 pm
None