Freezer Burn in BGC is your go-to place for flavorful frozen desserts
A food trip is never complete until you end it with sweetness. If you're planning to take your restaurant-hopping to Bonifacio High Street in BGC, you're in for good dessert treats at Freezer Burn.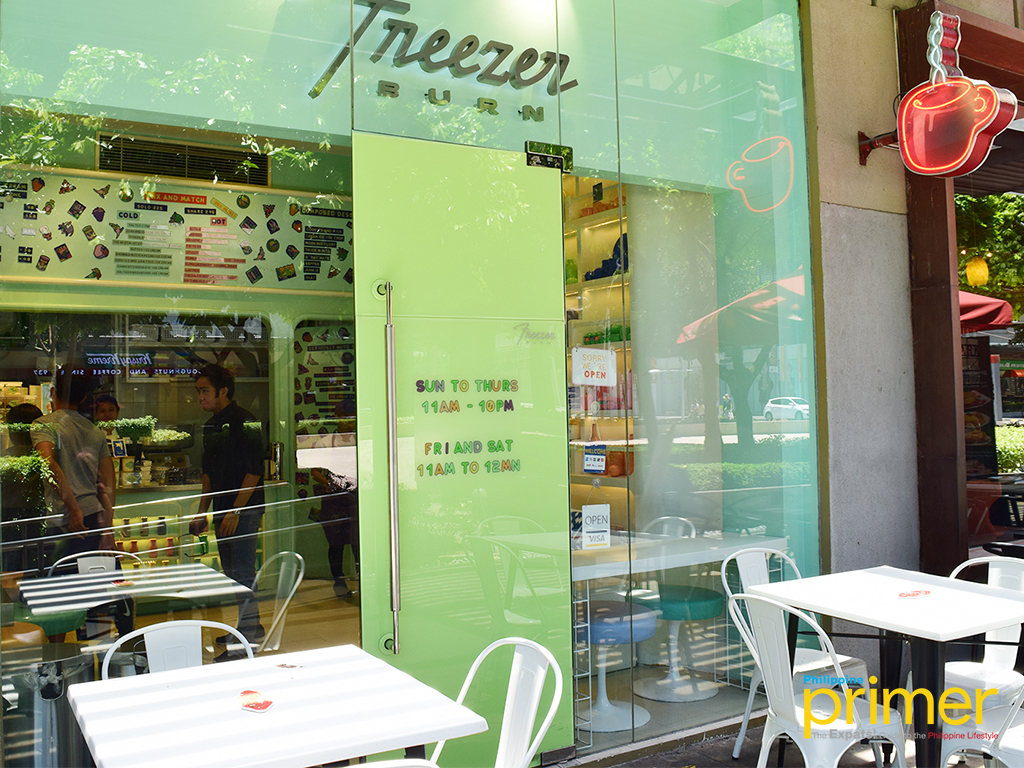 Freezer Burn in Bonifacio High Street
Freezer Burn is a concept by the Tasteless Food Group, the same group that brought Le Petit Souffle, Home in the Wall, and Bad Bird to Manila. With celebrated chefs Miko Aspiras and Kristine Lotilla in-charge of this not-so-ordinary ice cream parlor, you'll instantly love the concept Freezer Burn offers.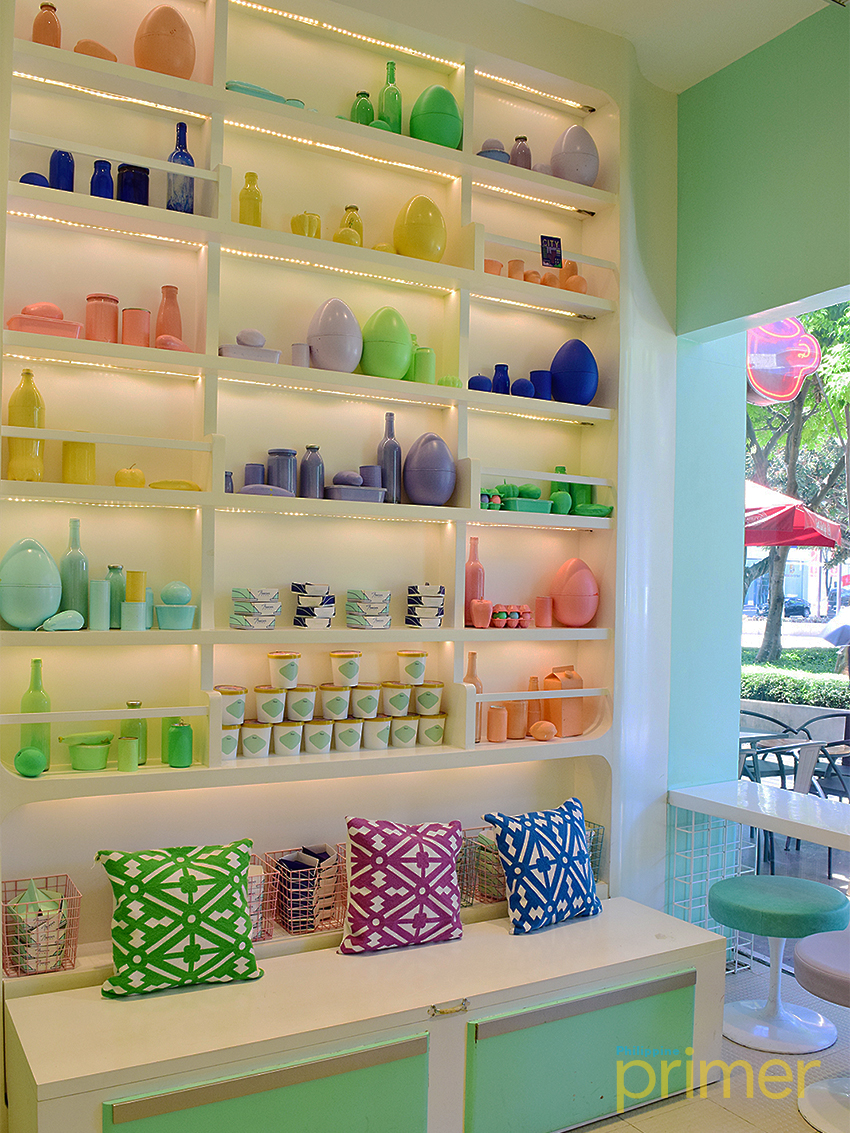 Pastel colors dominate the place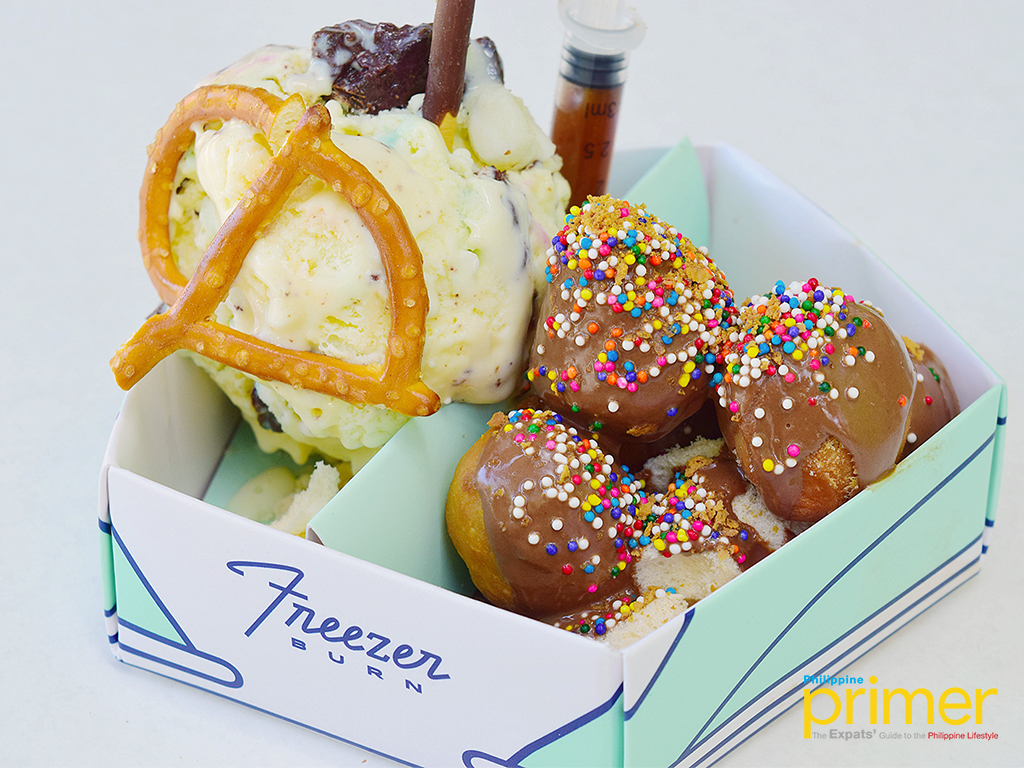 Junkie (Php 295) 
Just by the look of its façade, its quirkiness easily stands out for its refrigerator-like appearance. Going inside the place also means invading a freezer: its choice of color scheme makes the 20-seater place look cool (both literally and figuratively) with its use of pastel shades here and there. To make it more realistic, they have a cute fridge compartment filled with ice cream tubs and containers for the visuals. Fridge magnets also make the place look cuter as they serve a special purpose to be the shop's official menu.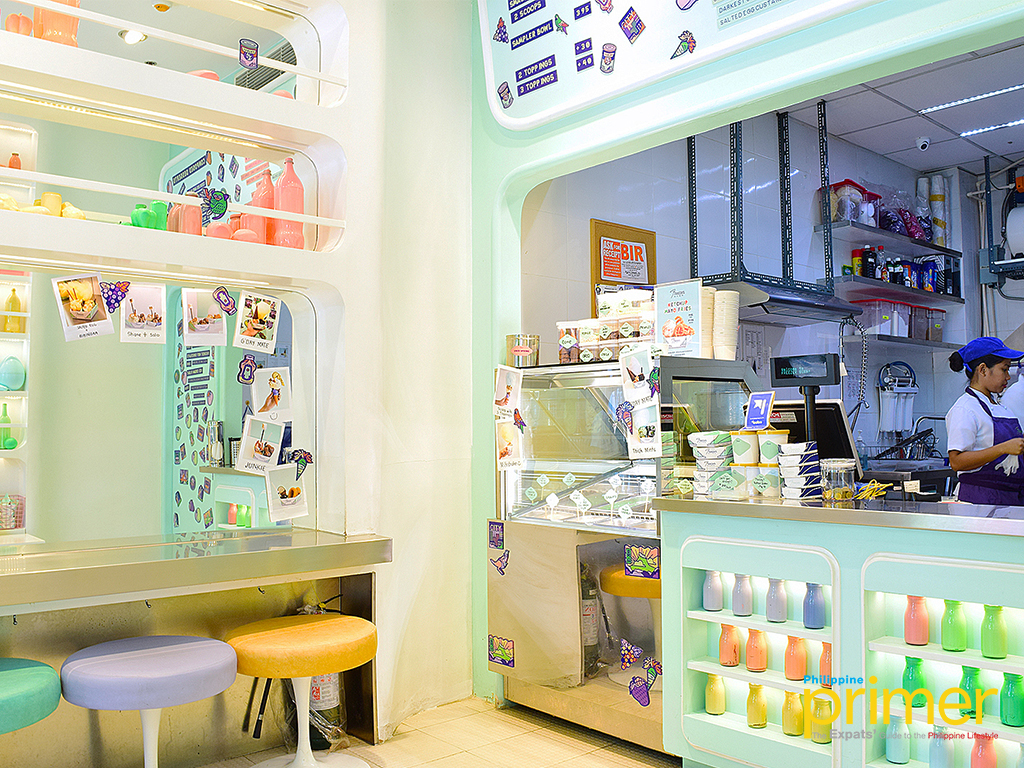 Inside Freezer Burn
Freezer Burn is not only creative in the aesthetics department, but also in its frozen dishes. Their Instagram-worthy delicacies will make you drool just by the looks of their dishes. Sweet-toothed foodies will love their concept of hot-and-cold desserts by creating unique dishes out of odd pairings. (Yes, they have ketchup and mayo ice cream here.)
A variety of ice cream flavors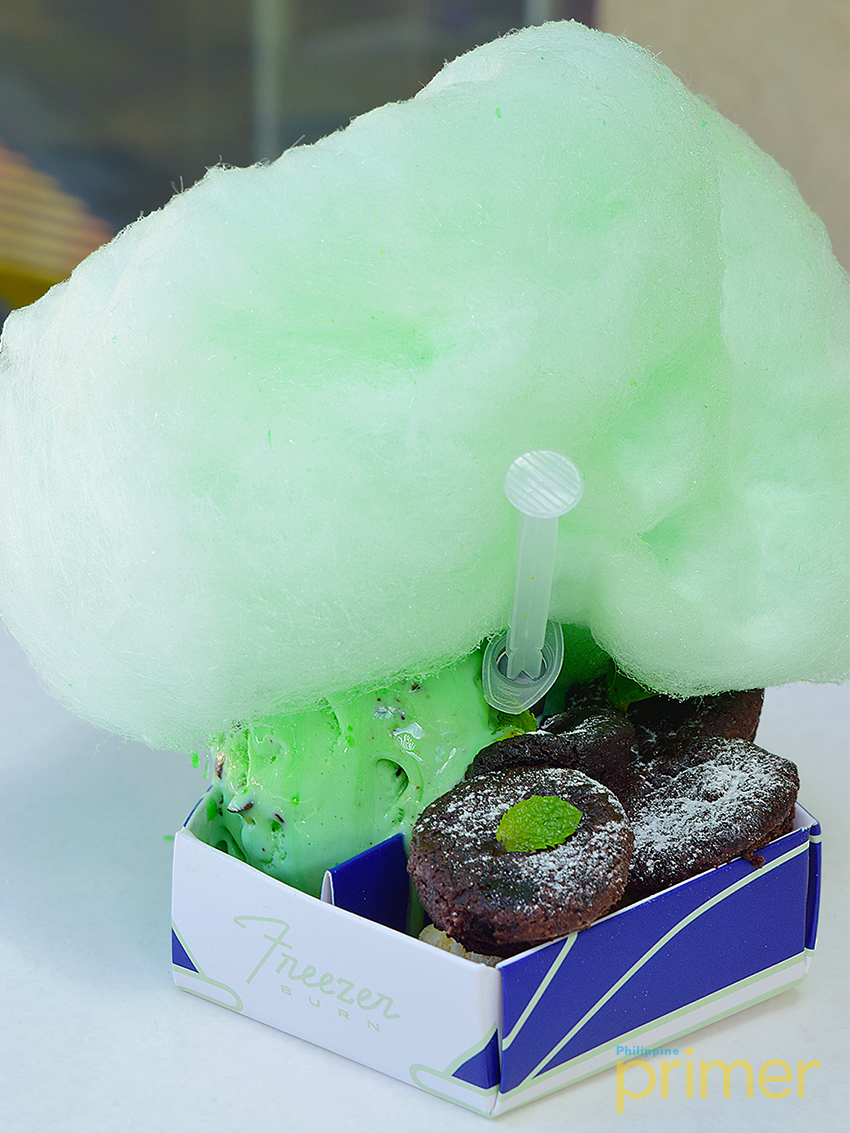 Thick Mints (Php 295) Made up of cotton candy, mint ice cream, and chocolate cupcakes
They also have milkshakes, ice cream floats, and hot chocolate as well. You can also mix and match your food as you wish to make it more personalized. Churros + maple bacon ice cream? Sounds like a good idea! Freezer Burn uses natural and fresh ingredients for their dishes to ensure the quality of their frozen delights. They have different flavors to choose from, and you can have it solo or for sharing.
Drop by Freezer Burn in Bonifacio High Street to have your dose of sweet treats!
---
Written by Jastine Valeriano

G/F Bonifacio High Street, 9th Ave., Taguig

11 am to 10 pm (Sun. to Thurs.); 11 am to 12 mn (Fri. to Sat.)