FETA Mediterranean Restaurant in BGC: Serving Blazing Kebap Feasts Unlike Any Other
Mediterranean cuisine is well-loved among many for its flavorful combination of aromatic herbs and spices, as well as the freshness of grains, vegetables, and legumes. While the cuisine is specific to those near the Mediterranean Sea, it has also made its way to the Philippines, making a plant-based, Mediterranean diet popular among many.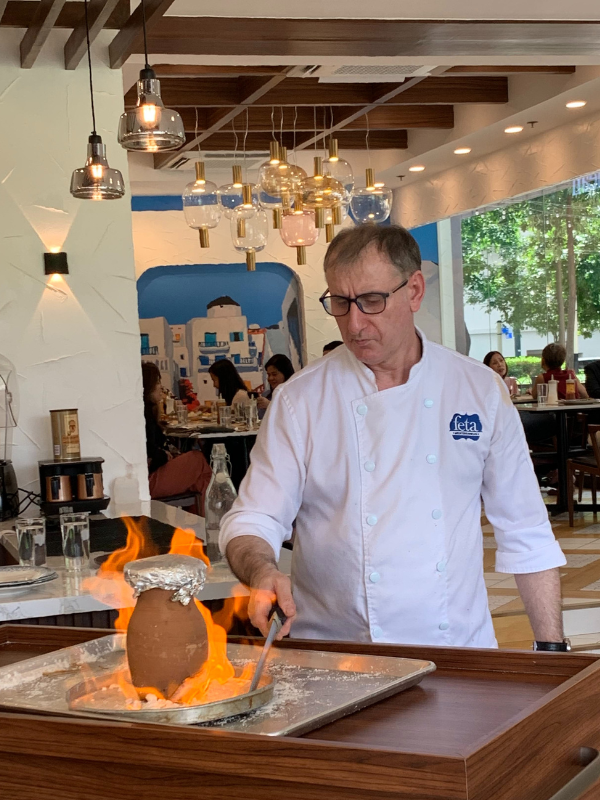 IMAGE from FETA Mediterranean Restaurant
Inspired by Turkey, Italy, and Greece, FETA Mediterranean Restaurant in BGC, Taguig is one of the few restaurants in Metro Manila that delivers an authentic Mediterranean dining experience unlike any!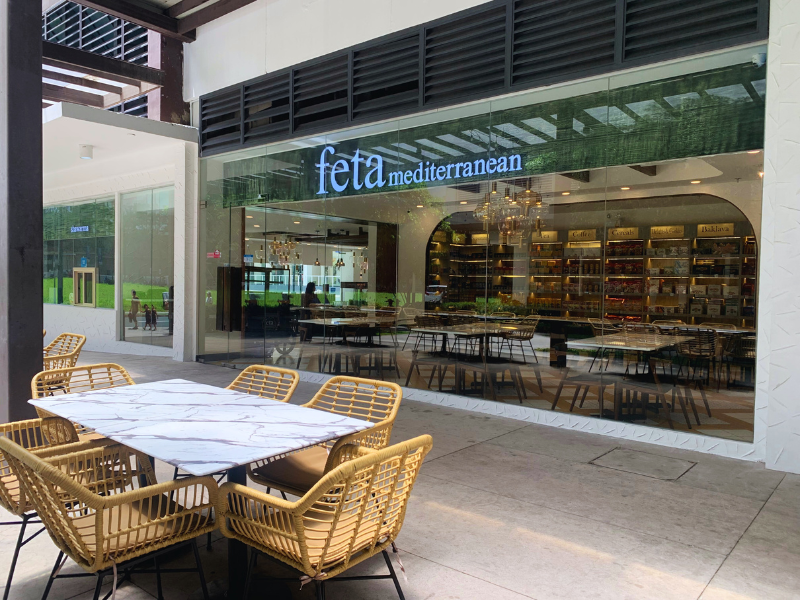 IMAGE from FETA Mediterranean Restaurant
Before stepping inside the restaurant, you will instantly recognize FETA as it exudes an elegant and vibrant atmosphere, from its floor-to-ceiling glass windows that give you a glimpse inside the classy restaurant.
Upon stepping inside, you will be welcomed by a light and comforting ambiance, coming from its white, immaculate walls and hanging lamp lights that brighten the space and give light to the collection of artworks that make FETA Mediterranean Restaurant an Instagram-worthy place to be at BGC.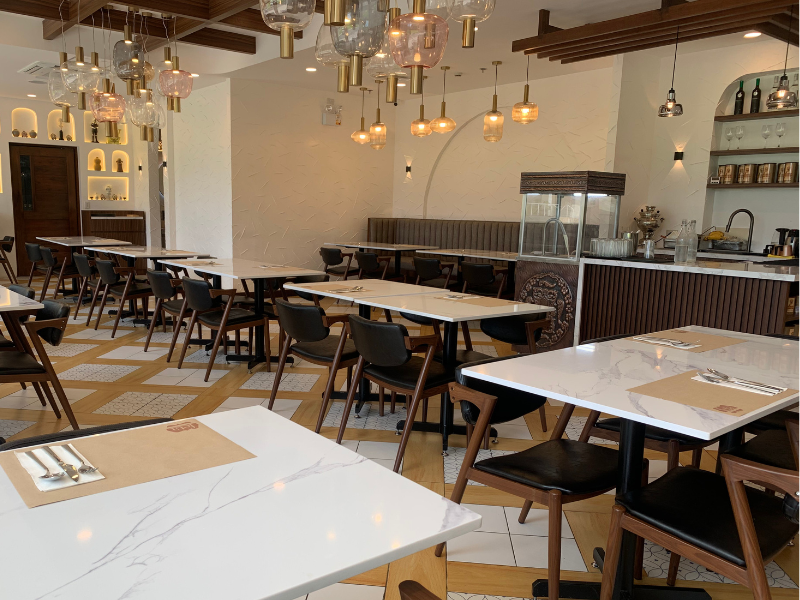 IMAGE from FETA Mediterranean Restaurant
What's more, a wide range of products including coffee, tea, cereals, pasta, cookies, and more are displayed on the shelves on the other side of the restaurant for you to explore and purchase.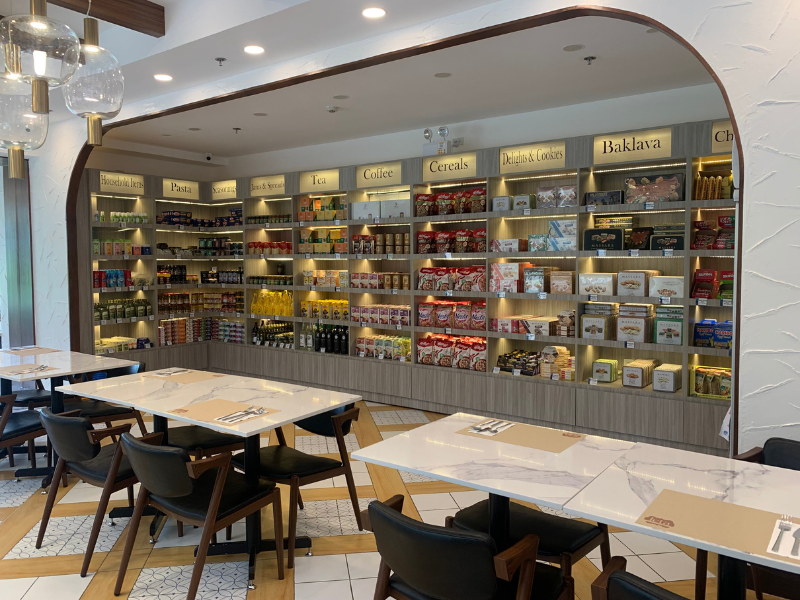 IMAGE from FETA Mediterranean Restaurant
When it comes to its culinary offerings, the restaurant offers dishes that are handcrafted by no other than Executive Chef Beytullah Koq who uses the freshest ingredients to create his specialty dishes. Among these is the Blazing Kebap Feast which is a medley of grilled lamb chops, lamb ribs, chicken souvlaki, and grilled chicken wings on a bed of fragrant Basmati rice.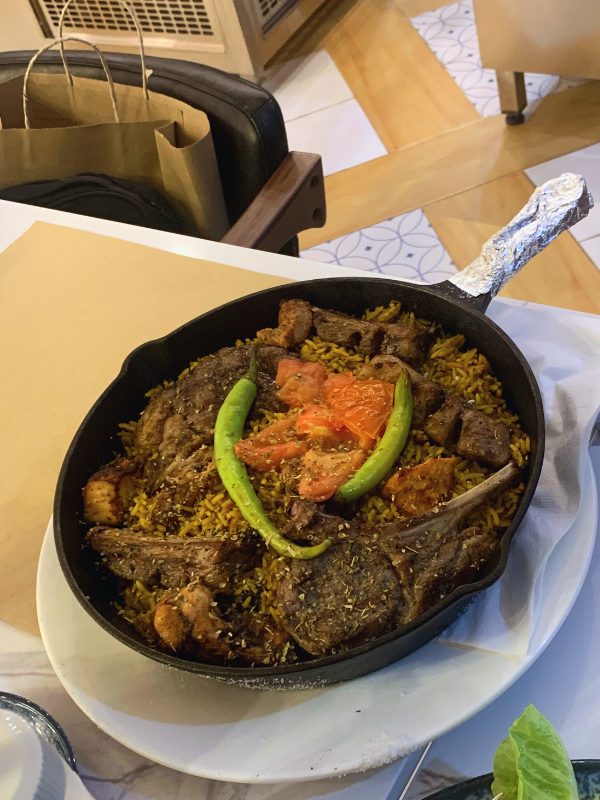 IMAGE from FETA Mediterranean Restaurant
FETA Mediterranean Restaurant also offers a selection of refreshing beverages like Yogurt and Iced Teas that are freshly brewed and made from authentic Turkish black tea, which you may order alongside your hearty meals!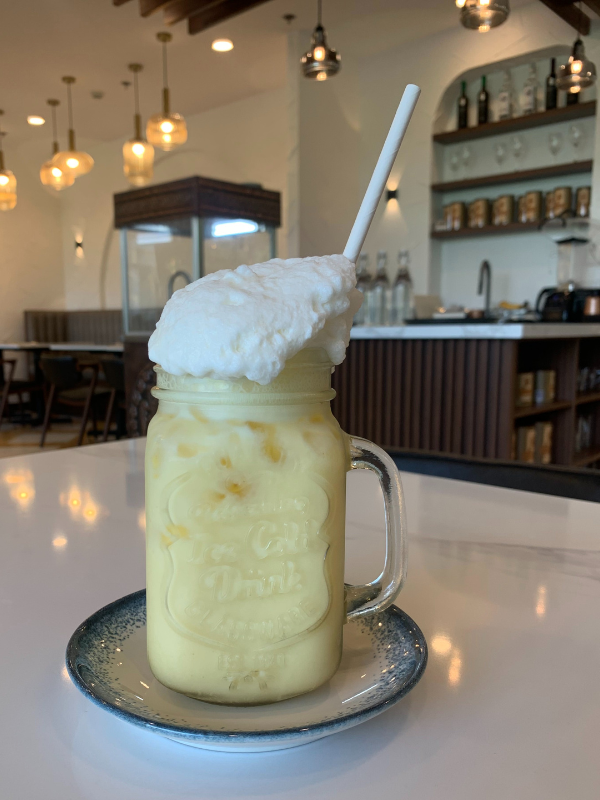 IMAGE from FETA Mediterranean Restaurant
If these dishes and beverages delighted your palates, you may also visit FETA's online restaurant at www.thefeta.com to browse their list of products—from fruits and veggies to meat and seafood, as well as premium selections with great discounts!
So, if you're looking for the authentic flavors of the Mediterranean Sea, head on to FETA at BGC, where you can also witness a culinary performance right in front of you!
GENERAL INFORMATION
Address: G/F Avida Towers Verte Tower 1, 34th Street corner 9th Avenue, BGC, Taguig City
Operating Hours: 11:00 a.m. to 11:00 p.m.
Contact Number: 0927-147-5098
Website: www.thefeta.com
Facebook: FETA Online Grocery & Restaurant
Instagram: @feta.mediterranean
---
Featured image from FETA Mediterranean Restaurant
Store Information