FAT Restaurant
Unique Concept, Substantial Flavors
One of Manila's breakthrough restaurants centrally located in Burgos Circle in Bonifacio Global City offers the quirky concept of comfort and unapologetic food combined. FAT (yes, the unhealthy stuff) Restaurant has been creating buzz among the growing foodies population in the metro.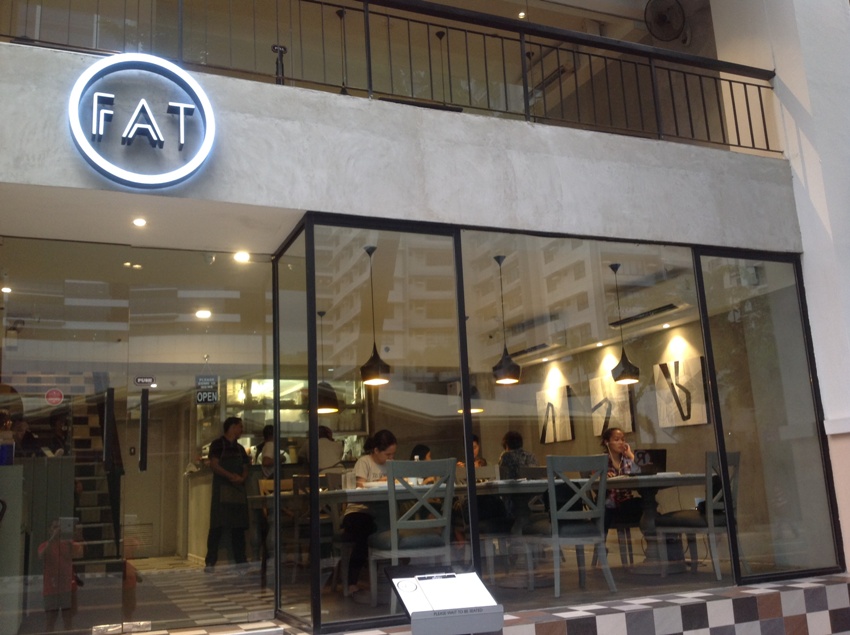 This new fat-themed restaurant helmed by Chef Khel Zaguirre of the famous Locavore in Kapitolyo Pasig City introduces popular all-time favorite dishes with interesting twists that are rich and tasty in a substantial way.
The look of this modern 2-floor restaurant is simple, stripped-down, and straightforward with a contemporary feel. Its themed paintings, plain tables and wooden chairs and subdued hanging lamps give the diner a simple yet stylish look.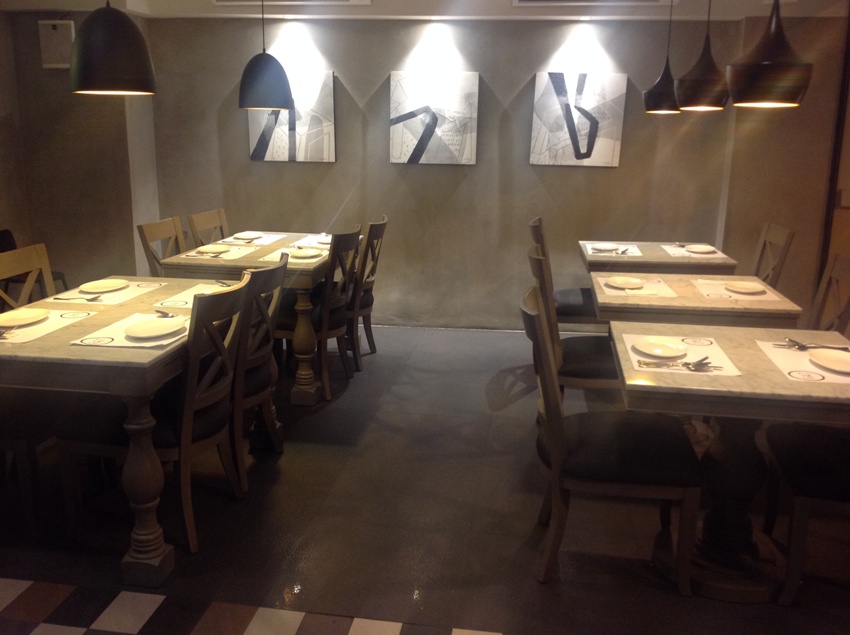 So, what exactly does this intriguing-sounding diner have to offer?
The kind of food we all love to have but must avoid according to some health food buffs. But the good thing is, FAT Restaurant presents them in a way that is creative, wholesome and foodie-friendly – a little less guilt, but with a lot more flavor. It also has a good selection of undoubtedly healthy meals that are as flavorful and innovative.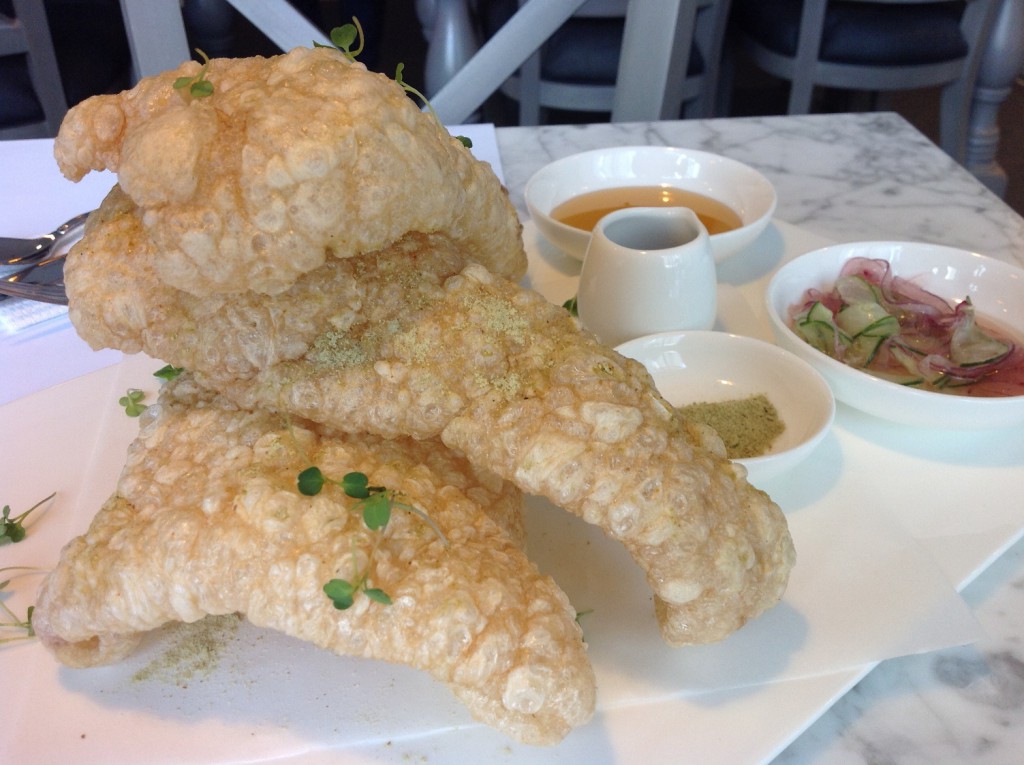 Green Tea Chicharon 
Meet the Green Tea Chicharon (P190). FAT's best-seller starter and signature snacks version of the all-time favorite local finger food pork cracklings, served in a bit healthier way. The crunchy, juicy and tastily fried house-made chicharon presented with the balanced tanginess of honey vinegar and green tea salt on the side is an innovative take on the local favorite.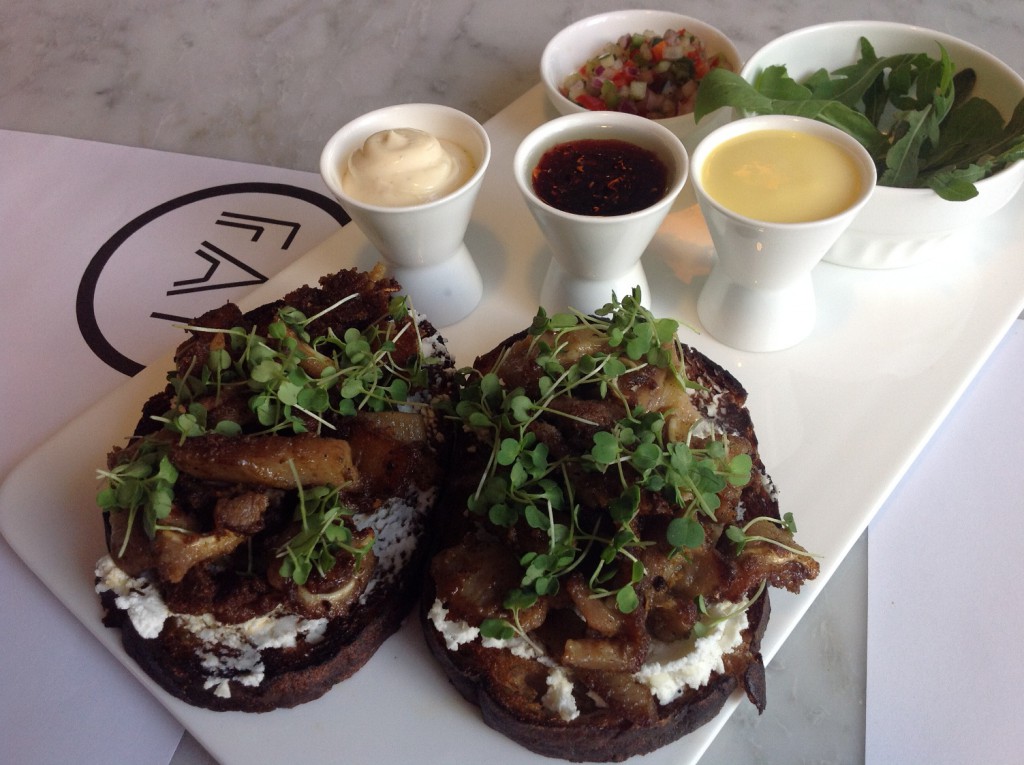 Pork's Ear En Croute
Another rich and flavorful starter dish is the grilled Pork's Ear En Croute (P370) on top of a crusty sourdough mixed with herb oil, refreshing pico de gallo and savory goat cheese. This well-regarded specialty is served with tasty sides mango mayo and saffron aioli for that extra flavor.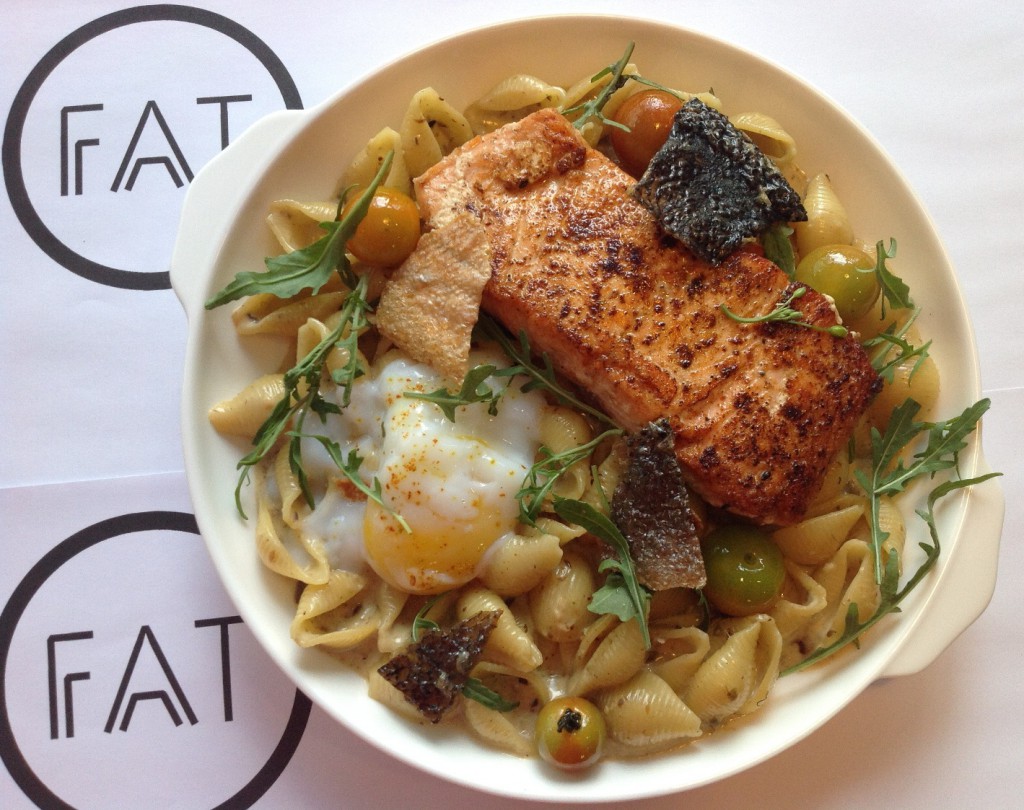 Salmon & Uni Pasta 
For the main course, it has the Salmon and Uni Pasta (P780) made from soft-cooked seashell pasta, crispy and deliciously cooked sous vide and crispy salmon skin combined with other ingredients like capers, parmesan, arugula and 64 degree poached egg.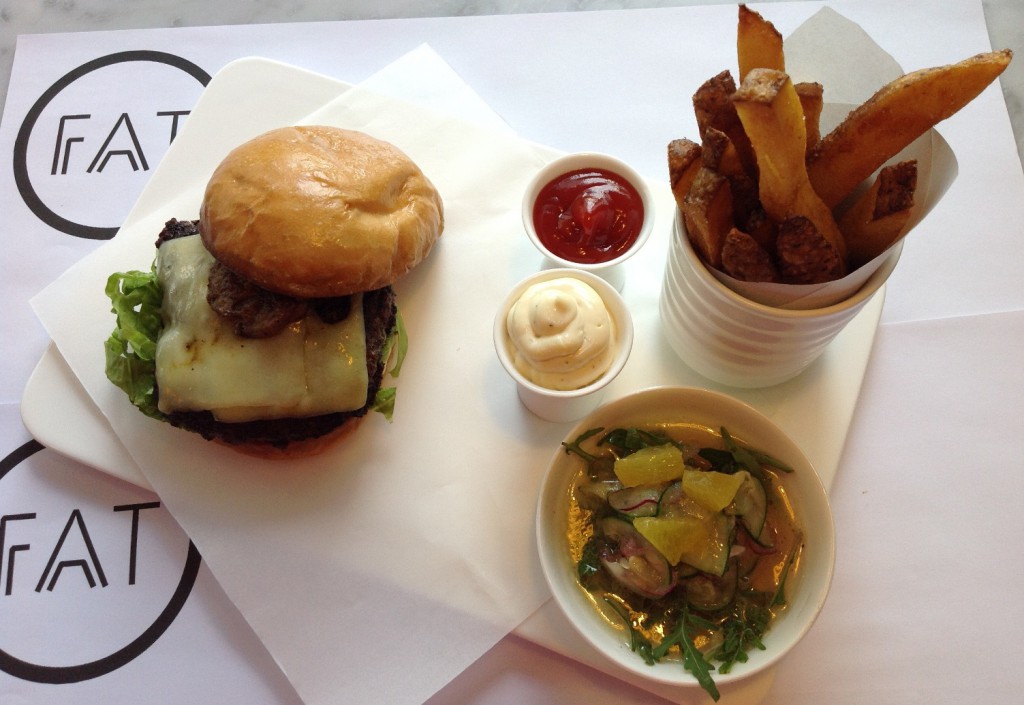 Duck Burger
Another favorite in the entrée list is their must-try Duck Burger (P510) made from flawlessly cooked pimiento-dusted duck patty and melted emmenthal cheese with red and orange salad, gruyere and sriracha mayo on the side.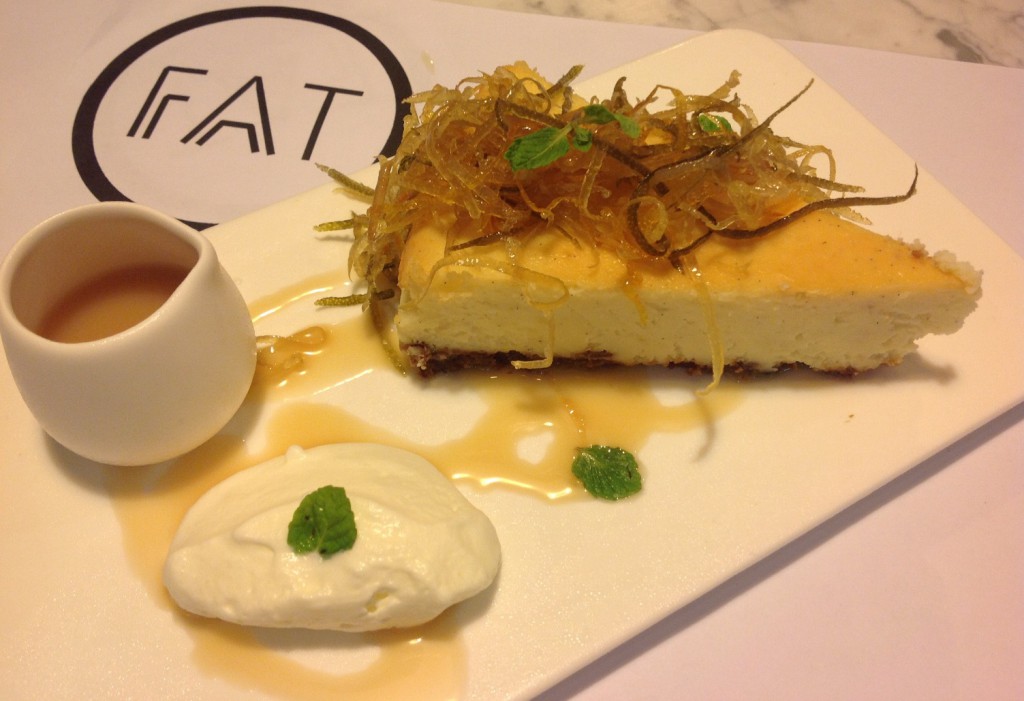 White Chocolate Cheese Cake
FAT also serves heavenly desserts on its menu and the yummy, soft and velvety White Chocolate Cheese Cake (P360) with goat cheese, lemon rind candy and dulce de leche is always a hit.
It is advisable to get reservations prior to your visit to ensure a reserved slot but walk-in guests are cordially welcome. The staff is accommodating and knowledgeable on the specialty offerings. This small unique dining place is perfect for events and occasions like birthdays, anniversaries and group gatherings.
Celebrate simple feasts by trying the rich flavors and wonderful signature dishes of FAT Restaurant.
–
Photos and article by Adrian Pempena, contributor
Edited by Ingrid Soriano
Forbes Town Center, 29th Street corner Rizal Drive, Bonifacio Global City, Taguig City
+632 834 8600 / +63 917 579 1936
Open Daily (12noon to 10:30pm)