Farmacy
Mention ice cream, and everyone gets excited. And it's not just the kids. Ice cream has become an ultimate comfort indulgence, and the adults, too, have lined up in ice cream shops for a scoop or two. At Farmacy, renowned bakery Wildflour's sweet spin-off by chefs Marge and Walt Manzke and Ana de Ocampo, this couldn't be any truer.
–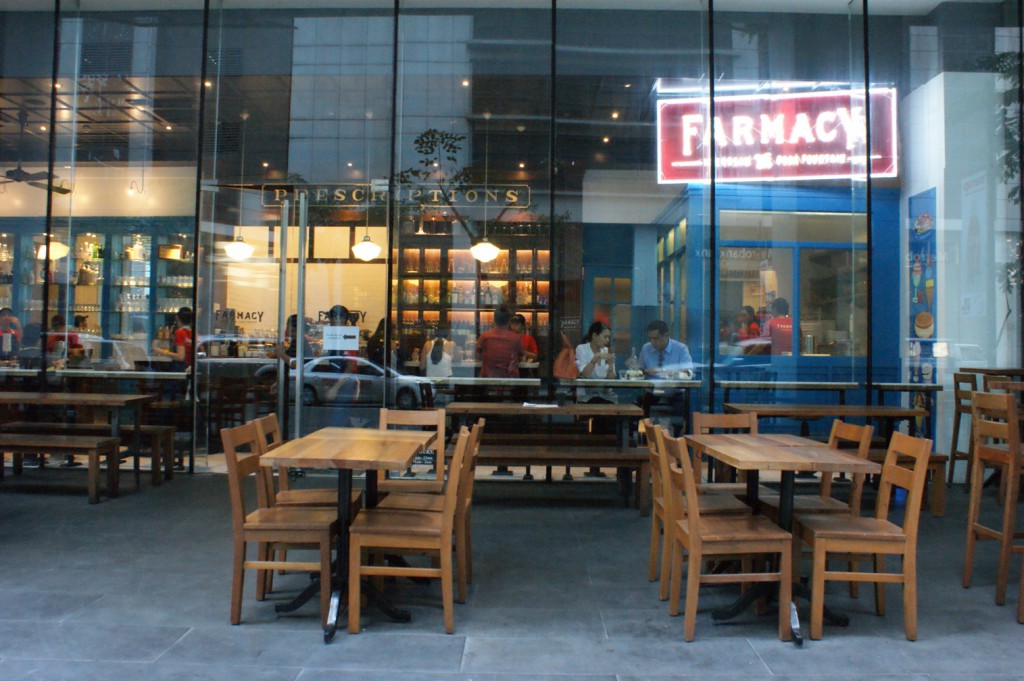 Exterior of Farmacy
–
Designed like the vintage soda fountains shops we know from movies (but in more muted tones), Farmacy offers a wide selection of freshly made ice cream that it takes several minutes to choose. For starters, they've got sundaes, which are recommended if you've got a hankering for indulgence. There's the vanilla ice cream mixed with banana slices Banutter (P280) for instance–scoops of and peanut butter, topped with a giant dollop of whipped cream and finished off with a drizzle of caramel. For something a bit more classic, opt for the Black Forest or Banana Split Sundae (P280 both), which is big enough to share among friends.
–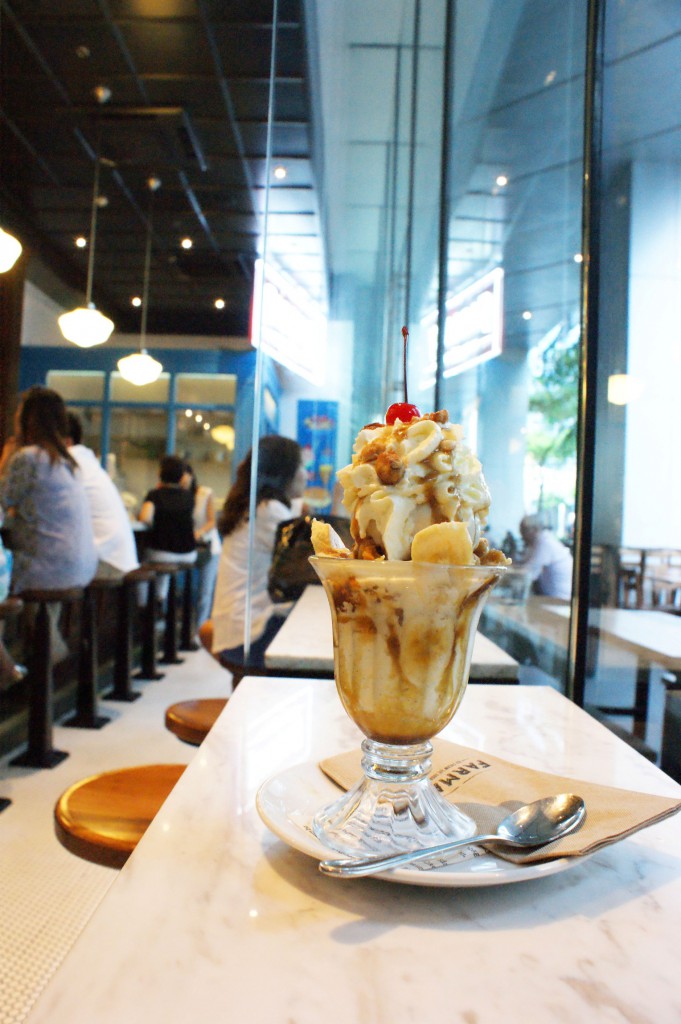 Banutter
–
If you're craving the pastry from Wildflour, which you won't really miss because it's just next door, you'll want to order the Brioche Bomboloni (P225), Farmacy's version of ice cream sandwich made from a brioche bun, sliced in the middle, and tucked with your ice cream of choice. If you're craving cookies, then sub the buns with cookies, and you've got ice cream sandwiches (P225), the classic kind.
–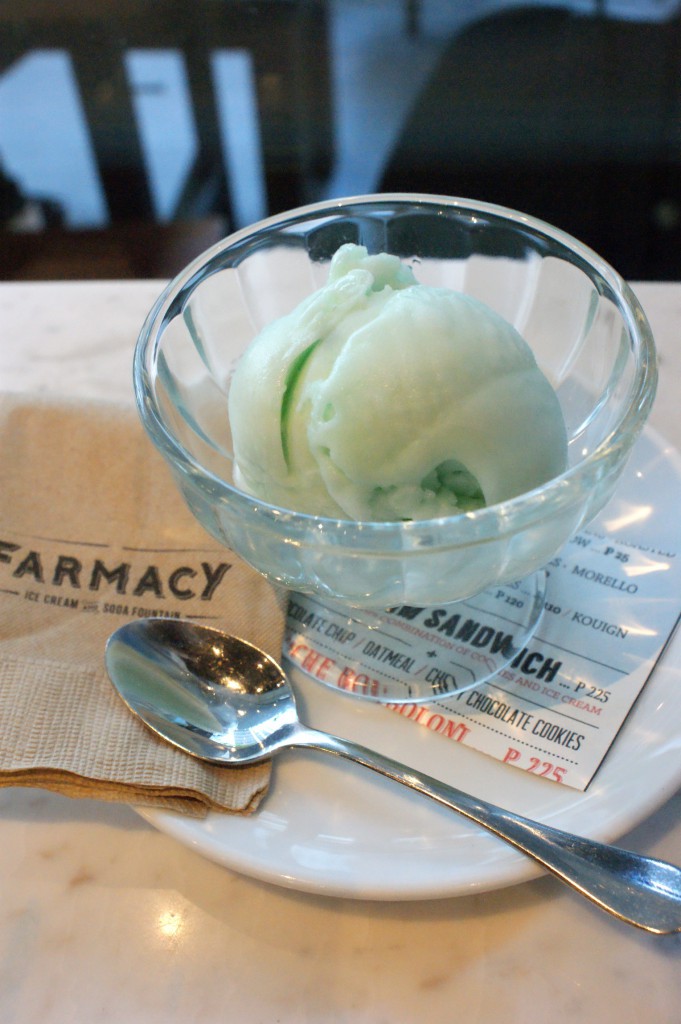 Red Bull
–
What makes Farmacy ultimately different is they've got adult ice cream selections too – from Rhum/Jack and Coke Float (P420) to Guiness and Vanilla Ice Cream (P290), as well as lighter sorbet options (it is hot after all) that come in adventurous flavors like Yuzu and even Red Bull Energy Drink. Whatever you choose or whatever age you have, you're definitely bound to have a fun, tasty time at Farmacy.
–
Photos and article by Marian Benetua
–

Ground Floor, Netlima Building, 4th Avenue Corner 26th Street, Bonifacio Global City, Taguig City

Sunday to Wednesday, 11AM to 12 MN; Thursday to Saturday, 11AM to 2AM