Aracama
If you've ever wanted to experience Filipino food at its finest, look no further than Aracama.
The brainchild of renowned Chef Fernando Aracama, his restaurant showcases Filipino cuisine at its finest. He gives diners a menu that highlights regional specialties while also giving the same dishes his own twist.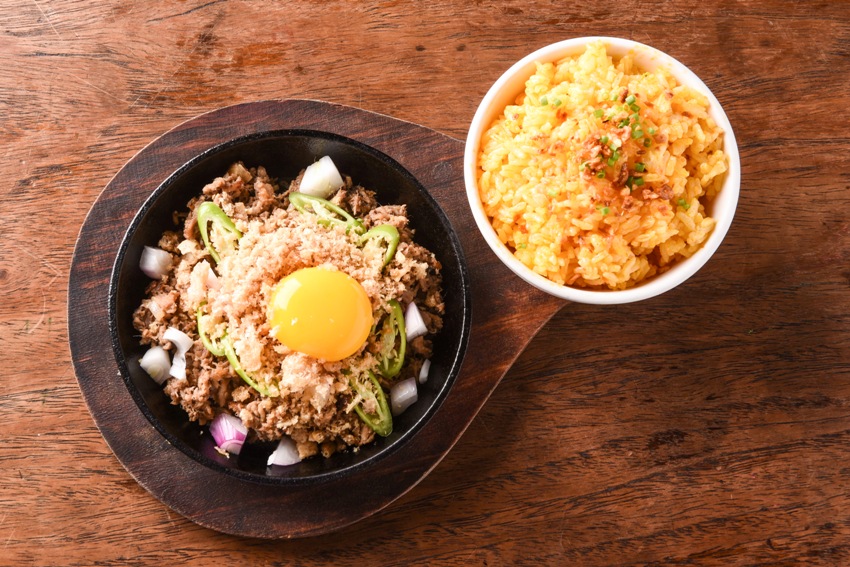 A FILIPINO CLASSIC. Aracama's Old-School Sizzling Sisig always demands seconds. Yours for only P270.
One of the dishes that people seem to love from Aracama is their take on a classic: sizzling sisig.  The combination of crispy pig parts along with the crunch from crushed pork rind gives you an experience unlike any other. A creamy egg yolk, in place of a whole egg, gives this dish that sophisticated touch.
For those who are thinking Aracama is nothing more than a fine-dining version of Filipino restaurants, you will be sadly mistaken. Aracama has two full-service cocktail bars which give birth to signature drinks, all made from local liquors, spirits, and seasonal fruits and herbs.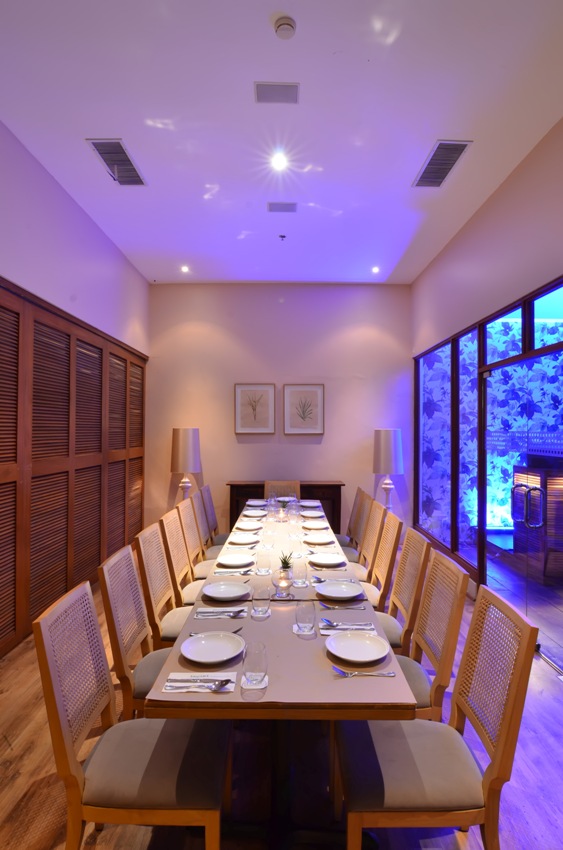 FOR THIS PRIVATE MEETINGS, special moments, or if you just want to enjoy a quiet dinner with your family.
Aracama also has its own VIP rooms for those who want a more private experience of Chef Aracama's creations. It's also a great place for events, as the restaurant transforms from a humble fine dining resto to a sophisticated events venue complete with an open-air terrace.
If you're all up for the finest in Filipino food, head on over to Aracama, located at Fort Bonifacio Unit C, The Fort Entertainment Center, 5th Ave. corner 26th St., Bonifacio Global City, Taguig. For reservations, you can call 02-519-6815 or 0917-874-7738.
Aracama is open daily for lunch (11 a.m. to 2 p.m.) and dinner (5 p.m. to 10 p.m.). To know more about Aracama, visit aracamamanila.com, or follow them on social media (Aracama Manila on Facebook and @Aracama_Manila on Twitter and Instagram).
Pictures from Aracama

Fort Bonifacio Unit C, The Fort Entertainment Center, 5th Ave. corner 26th St., Bonifacio Global City, Taguig

Open daily, Lunch: 11:00 am to 2:00 pm Dinner: 5:00 pm to 10:00 pm