Eric Kayser
Tradition and Legacy of French Bread Artistry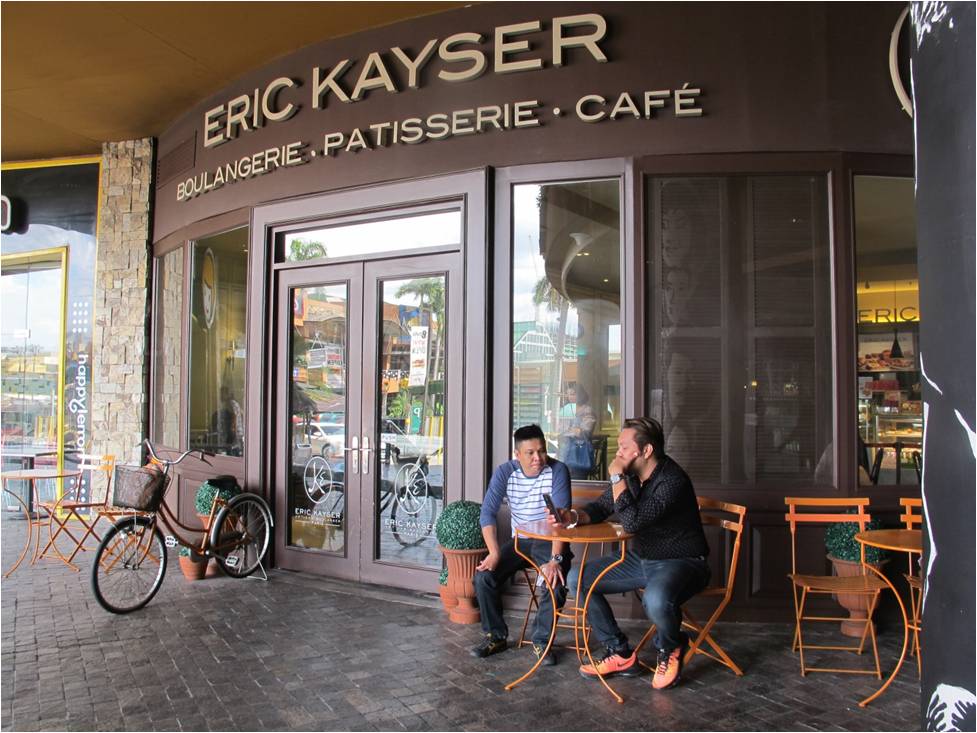 Water, Leaven, Salt, Flour & A lot of Passion! – These five are the key ingredients in bringing you the taste of European pastry all the way to the Philippines and all over the world. Over the years, Eric Kayser has gained the reputation of producing the finest quality of bread driven by his unwavering commitment in enhancing the flavor and prolong the shelf life of his products. Currently operating in Greenhills Promenade in San Juan, the café has been a spot for revisiting Europe through its breads and pastries.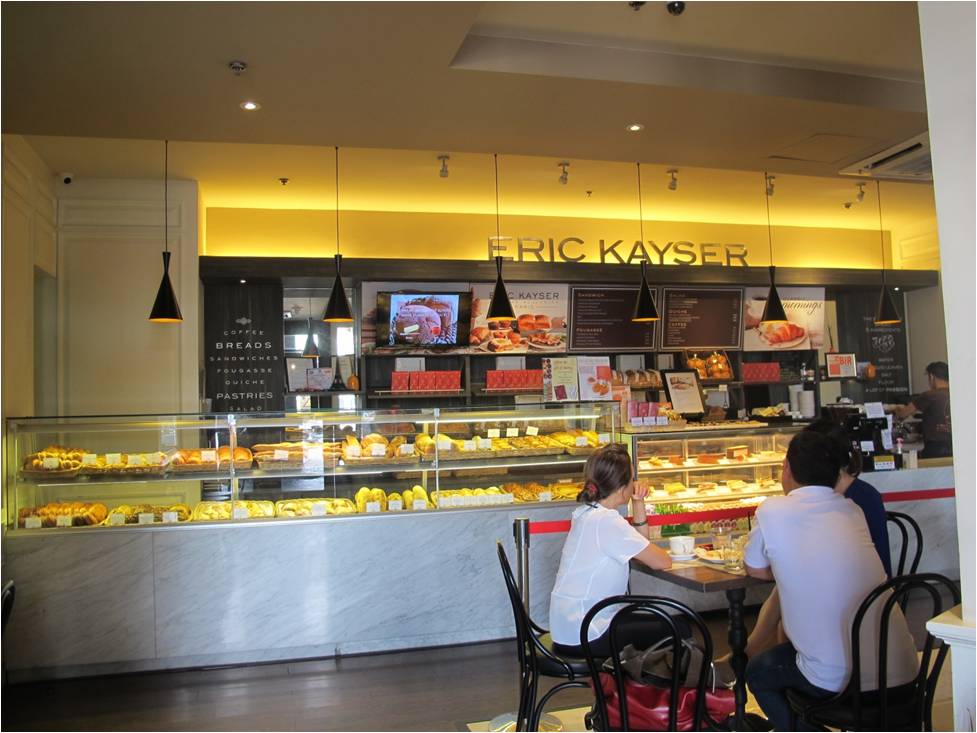 A look inside the café. Eric Kayser in Greenhills Promenade San Juan
Eric Kayser and Maison Kayser
Maison Kayser means "House of Kayser" which first became the name of his artisanal bakery located at 8 Rue Mongue, Paris in September 1996. Born in a family of bakers, Erik Kayser is one of the few believers that the finest and defining quality of breads will have a renaissance amidst modern commercialization. He was also the youngest member of Compagnons du Tour de France, a French organization of traditional bakers that started during the Middle Ages.
In 1994 with the invention of Fermento levain with his companion Patrick Castagna, he was able to revolutionize the process of bread-making. The machine used in making and preserving the quality of the natural yeast has become his tool in creating bread with a creamy center.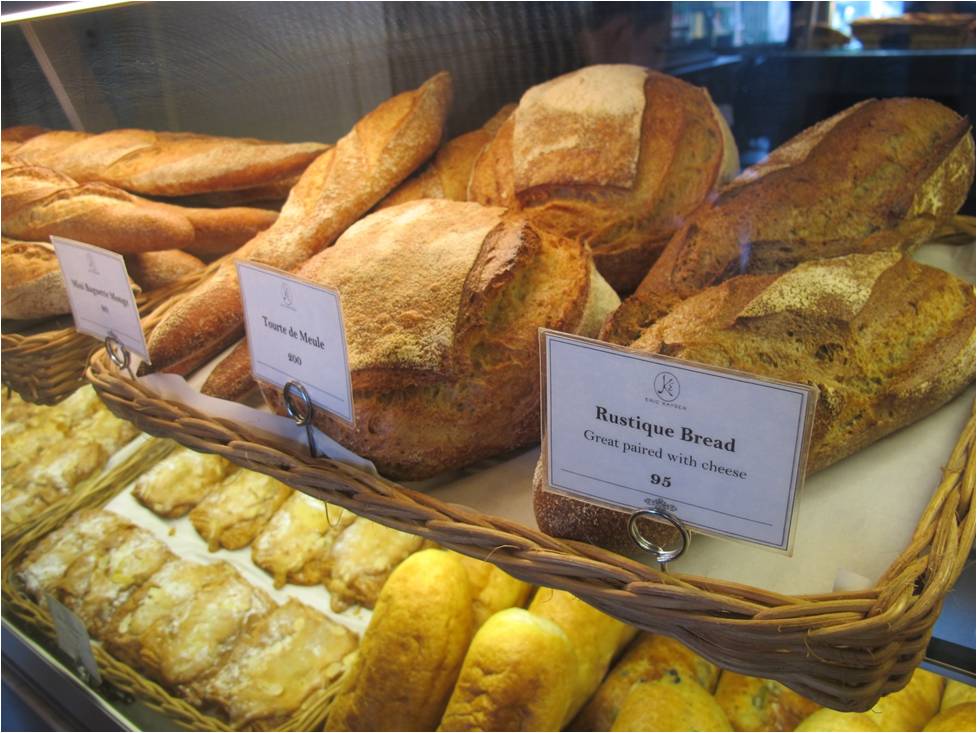 (From left to right: Mini Baguette Monge – 80php; Tourte de Meule – 200php; Rustique Bread – 95php)
The Maison Kayser has their own signature in creating their liquid leaven, which is made from water, flour and honey, this agent is then chilled and allowed to rest. It contains natural ingredients that enhances flavors, prolongs shelf life and is undeniably beneficial for the health-conscious. Each baking process takes 12 hours before production, a traditional way of baking even before 20th century. Today, Maison Kayser is known as Eric Kayser, the modern champion and creator of traditional breads and pastries.
Specialties and Coffee
While each of their bread has become the representative of their house, some of them have become the favorites of their regular customers at their grab n go places and regular visitors at their café. In Greenhills Promenade, these French breakfasts are the most popular:

Croque Madame (P255) and Shrimp & Apples on Croissant (P260)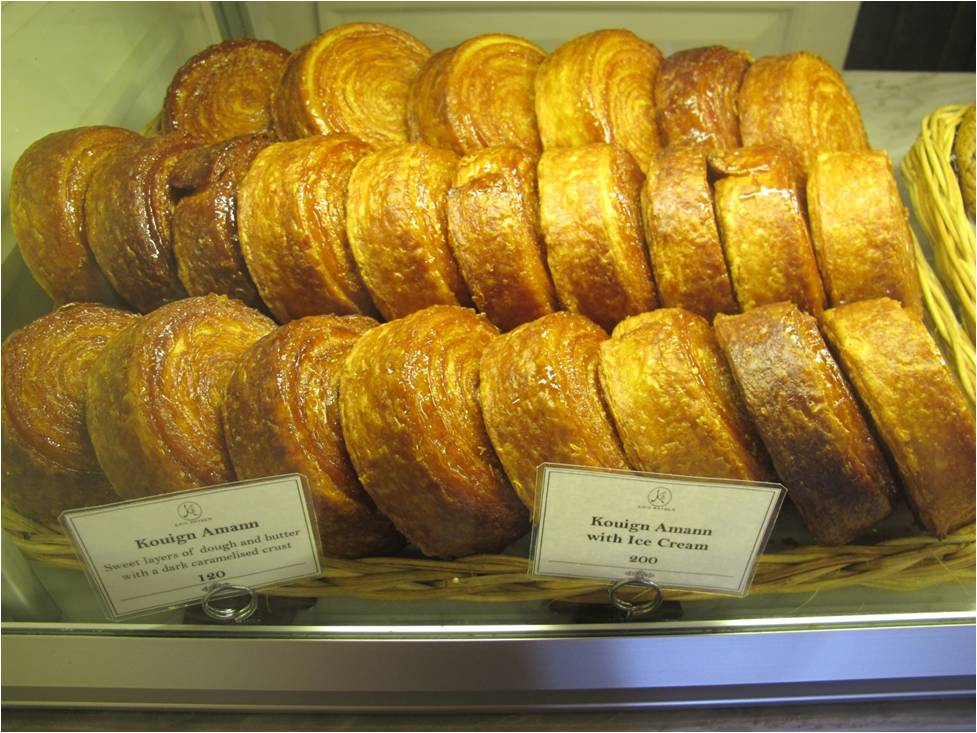 Kouign Amann (120php/ 200php with Ice Cream)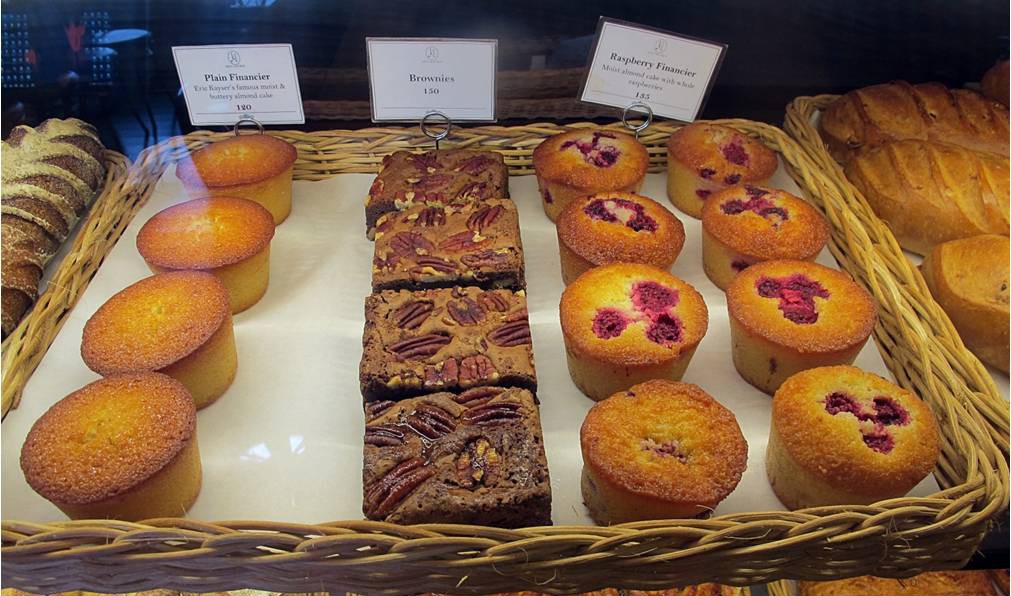 Plain Financier (120php), Brownies (150php), Raspberry Financier (135php)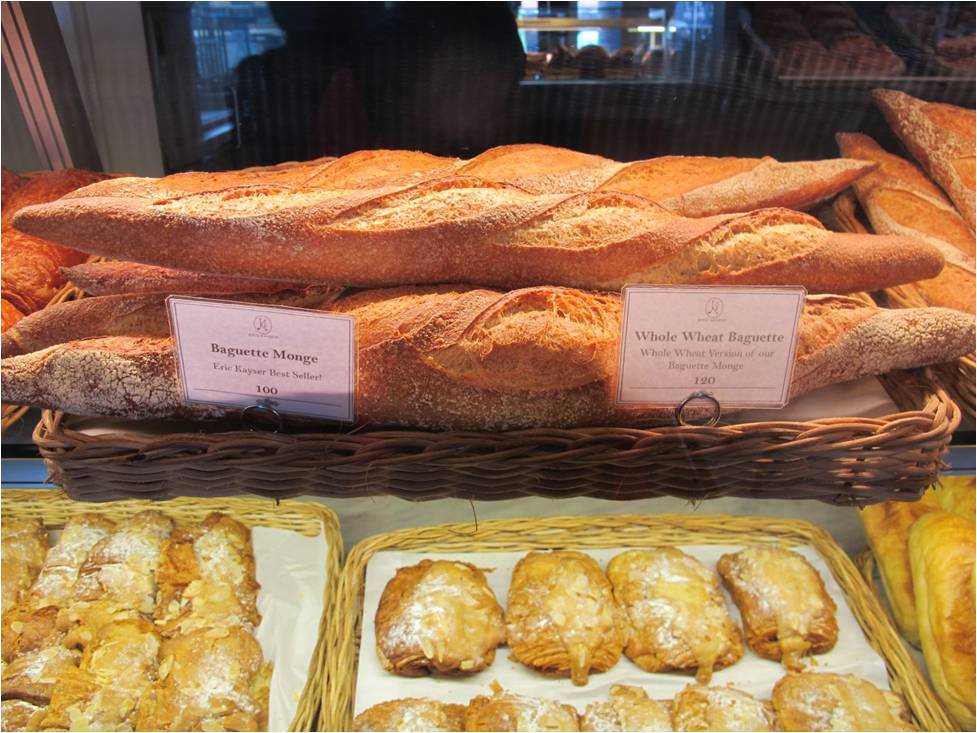 Baguette Monge (100php) and Whole Wheat Baguette (120php)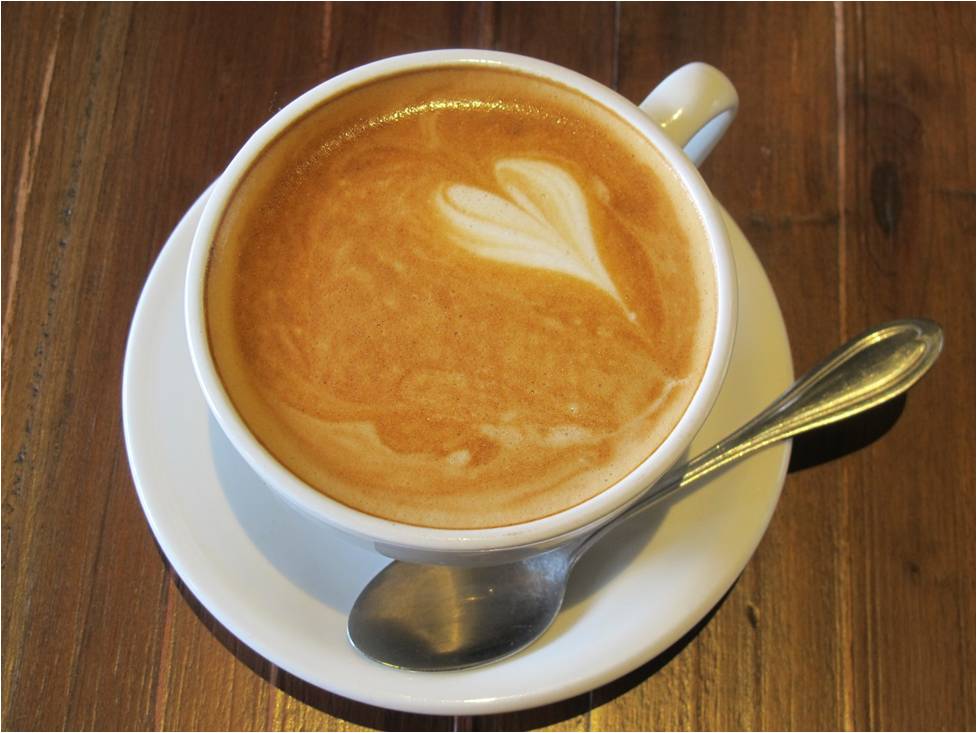 Cappucino (130php)
Not your ordinary cappuccino! This Eric Kayser brew comes from the Third wave of Coffee, or artisanal craft beverage. From the origin of the highest quality of beans to their roasting, this level of brewing process will tastefully satisfy all your caffeine requirements. Not too sweet, not too bitter. Just Perfect!
Christmas Promo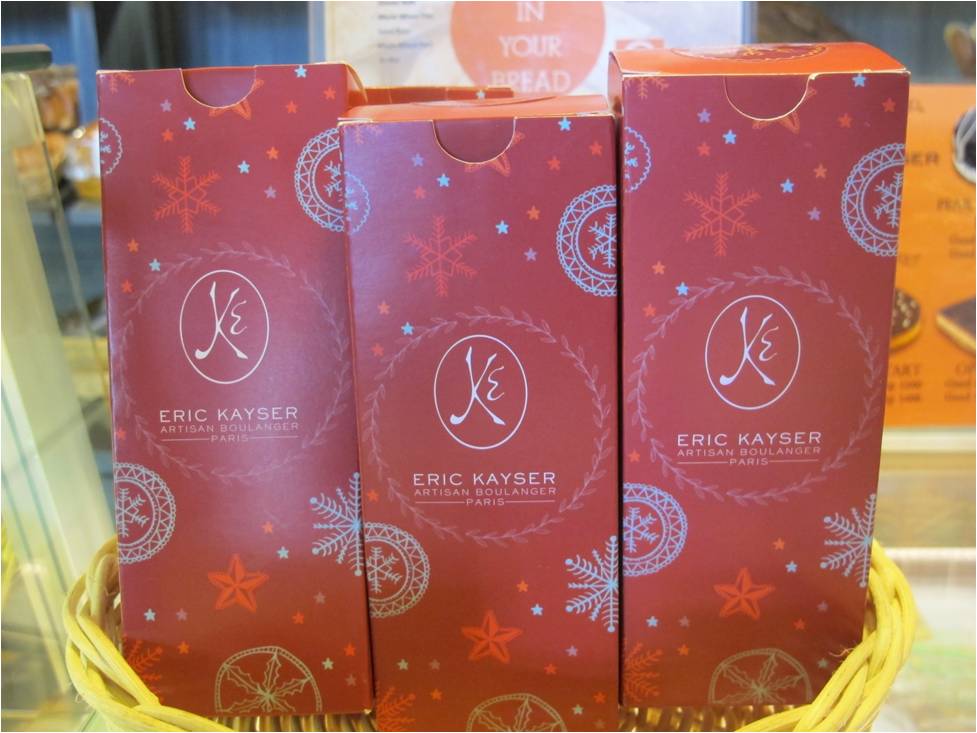 This Christmas season, Eric Kayser brings the best-selling goodies available to be shared with your loved ones over the holidays' gatherings. Gift cards are also available for sale!
MINI COOKIES (180/each)
1. Assorted Chocolate Chip Cookies (10 pieces)
2. Diamant Butter Cookies (15pcs)
3. Salted Chocolate Oatmeal Cookies (10pcs)
TARTLETS and MINI ECLAIRS (Please give them a call three (3) days prior to your pick up date)
Set A: Petit Desserts Set (44 pcs) – 2600php
28pcs of Mini Eclairs
16pcs of Tartlets
Set B: Petit Eclairs Set (28 pcs) – 1500php
28 pieces of Mini Eclairs (Salted Caramel, Pistachio, Chocolate, & Coffee)
GALETTE DES ROIS (10") – 800php
An old but gold family game in France, this is a puff pastry filled with delicious almond cream and contains a small trinket. Each order of this comes with a paper crown and charm for luck and prosperity! Available starting December 31, 2015.
BUCHE DE NOEL – 1500php
Deliciously rich French log cakes available in Raspberry and Chocolate!
Interesting Fact
Eric Kayser's popularity has made it in the anime Yakitate Japan! Though the series of characters seemingly come from different sources, The Maison Kayser Bakery (House of Kayser) that appeared in its episodes was inspired by the real Maison Kayser in France. It is described in the series as the largest and the dominating bakery chain in France and the roots of their talent came from their great grandfathers who have preserved the methods of creating the greatest bread of all. The fictional characters are named Gran, Bob, and Edward Kayser, who are clad in a bird mask and a cloak to hide their abnormally large bodies, which portray their dedication to achieve the best hands that could create the perfect artisanal bread and continuously preserve their traditional method.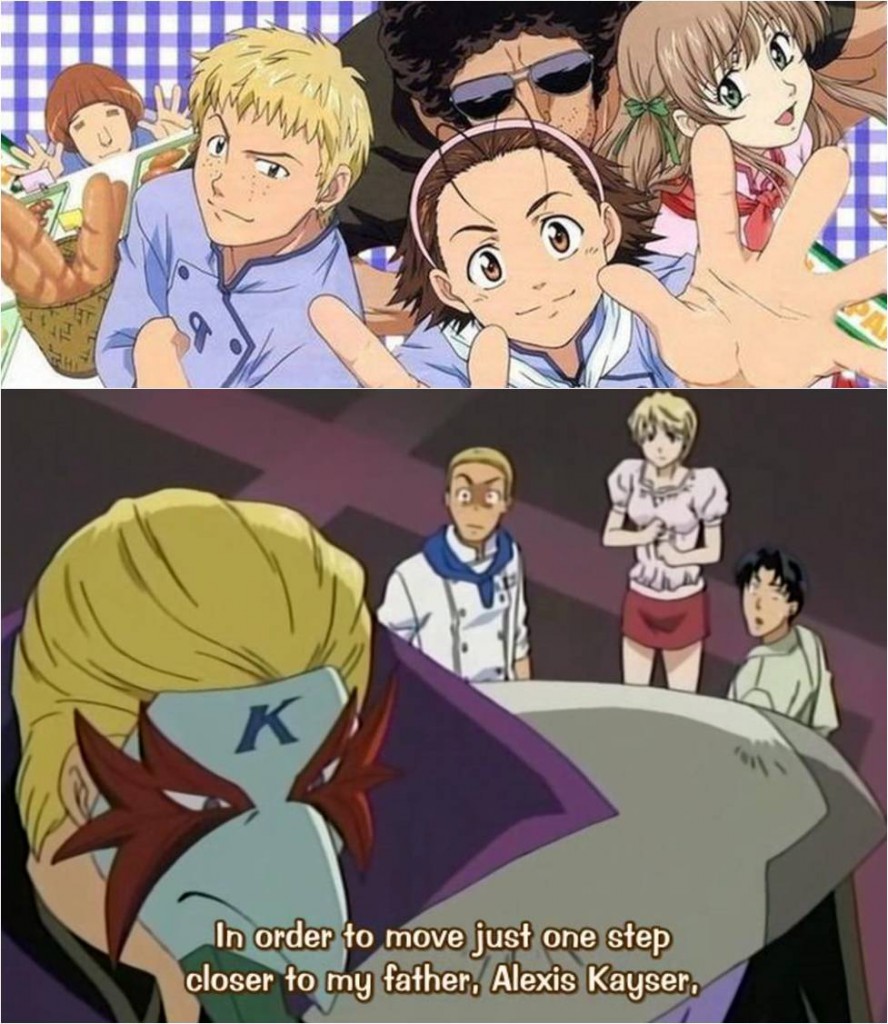 A Japanese anime series inspired by the Kayser family.


Article and photos by Jean Piedad
+632 890-0850
+63 906-214-0547
infor@maison-kayser.com.ph