Il Pittore Cafe: A European-Inspired One-Stop Art and Food Haven
As of July 7, 2019, Il Pittore Cafe is permanently closed.
Il Pittore Cafe is an old hidden gem on Maginhawa Street that is set to re-launch in August, and we just can't wait!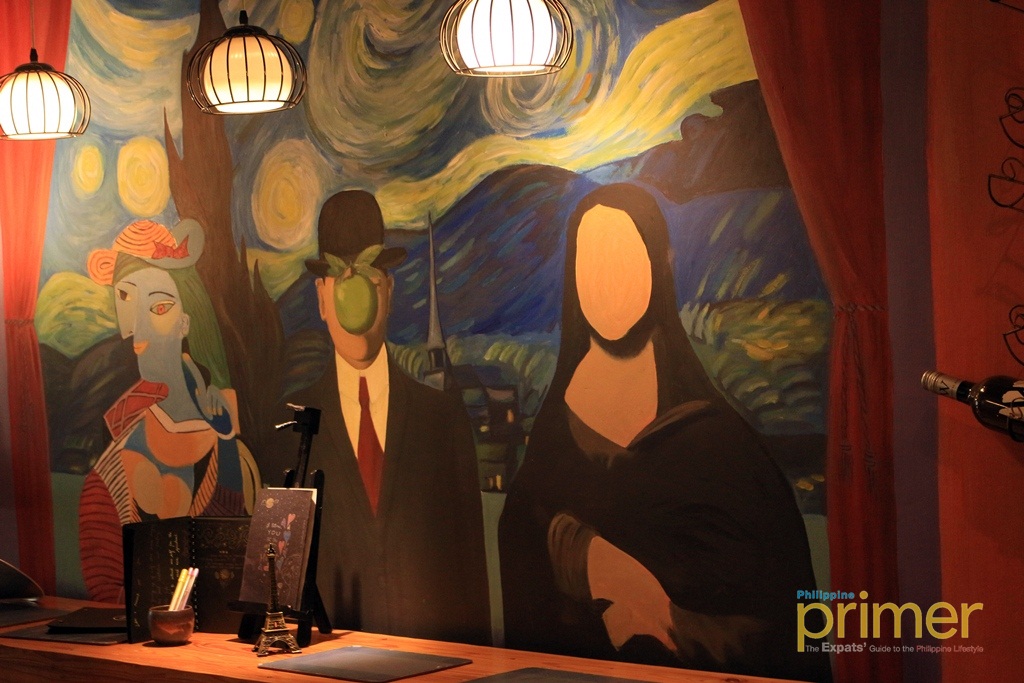 Il Pittore is a one-stop art hub.
A hole in the wall, a hidden gem, and a best-kept secret are some of the things people would call it. Il Pittore Cafe is a three-storey art haven in a gated compound that is brimming with art and enjoyable European-inspired food. They are currently closed for revamping, but they will be back soon!
There are many things jaw-droppingly awesome that make this modest cafe one of the most amazing finds in Maginhawa. Even before you reach the door and step inside the cafe, you will most likely spend about five to ten minutes in the al fresco area just feeling amazed and snapping photos of the beautifully painted murals.
Entering the cafe will only lead to a greater discovery of hand-painted walls—giving off a Renaissance vibe—and other artworks displayed on tables and shelves. All of the wall paintings are works of the owner himself, Ryan Medina, who is an art major from UP Diliman.
The first floor along with the al fresco serves as the main cafe. Here, you can enjoy delicious dishes that are all prepared in-house. The Grilled Chicken Pesto is one of their specialty dishes and a must-try if you want to be satisfied to the full. The Buttered Chicken meanwhile is truly buttery and finger-lickin' tasty.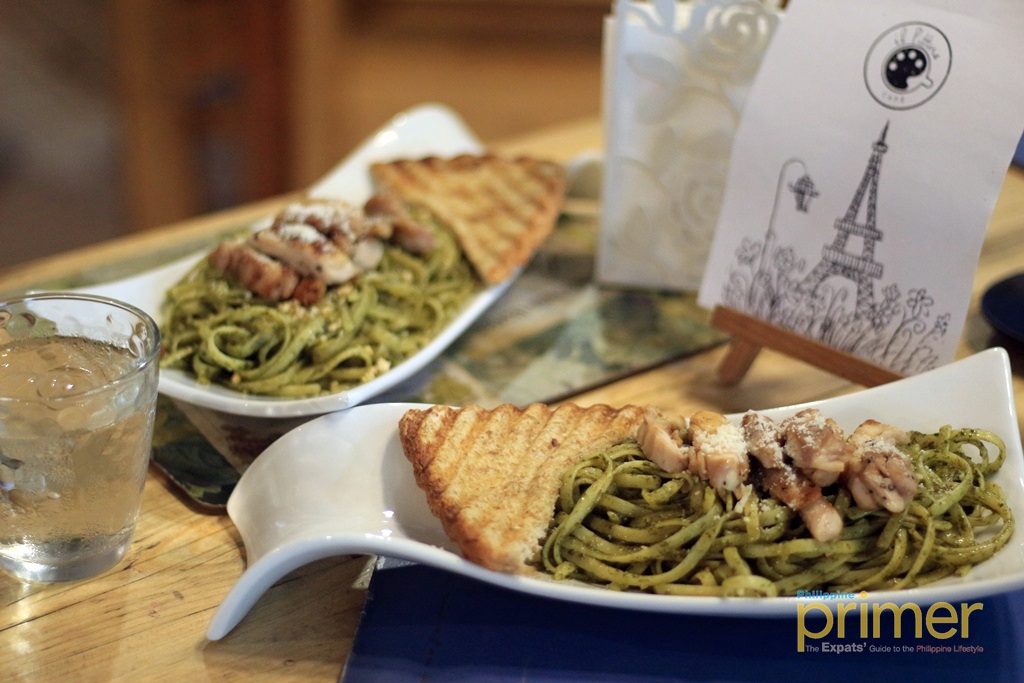 Grilled Chicken Pesto (Php 185)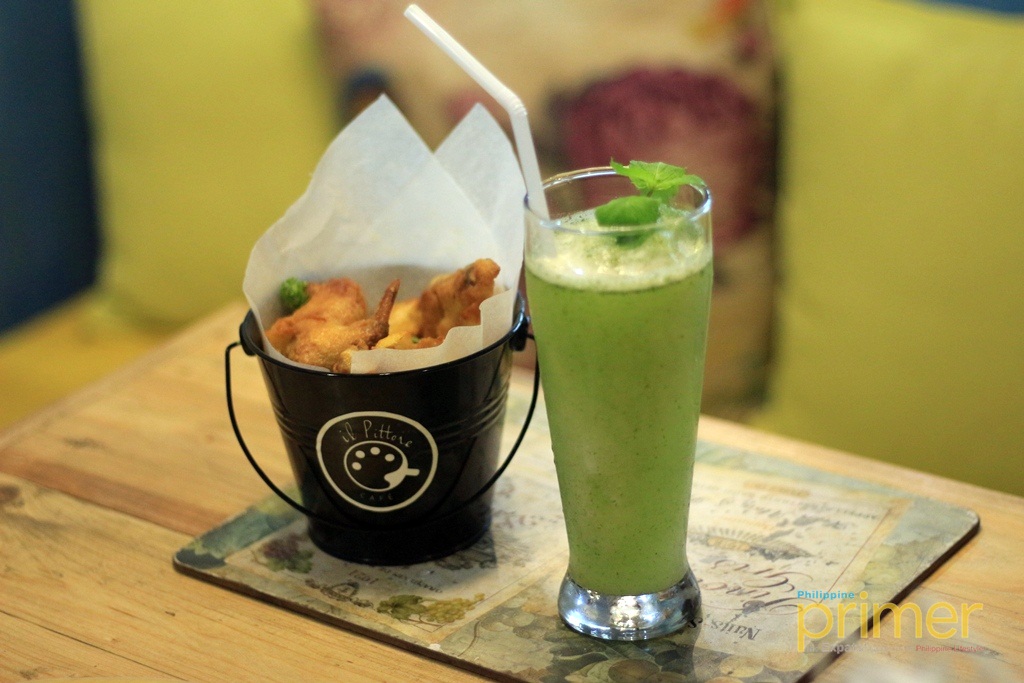 Buttered Chicken (Php 165) and Pineapple Mint (Php 80)
If you want a refreshing drink, we highly recommend their sweet and fragrant Pineapple Mint juice. We got spellbound by it!
Banoffee S'mores Smoothie is a refreshment and dessert in one, perfect for dessert lovers and people with sweet tooth. It is sweet, but not diabetically sweet.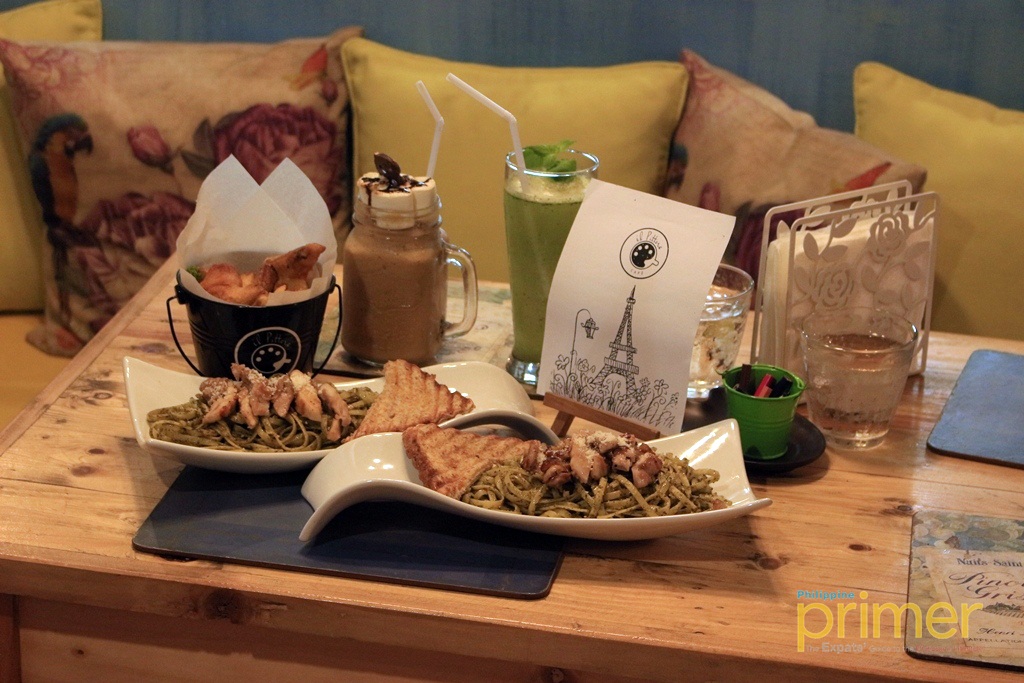 Il Pittore Cafe serves enjoyable food.
For people who want a more intimate dining experience, the second floor is being remodeled as a reservation-only fine dining venue, with a special menu featuring dishes by featured chefs. It will also serve as a gallery for different artists to showcase their artworks.
The third floor meanwhile will soon be opened as an events space and rental studio for photographers.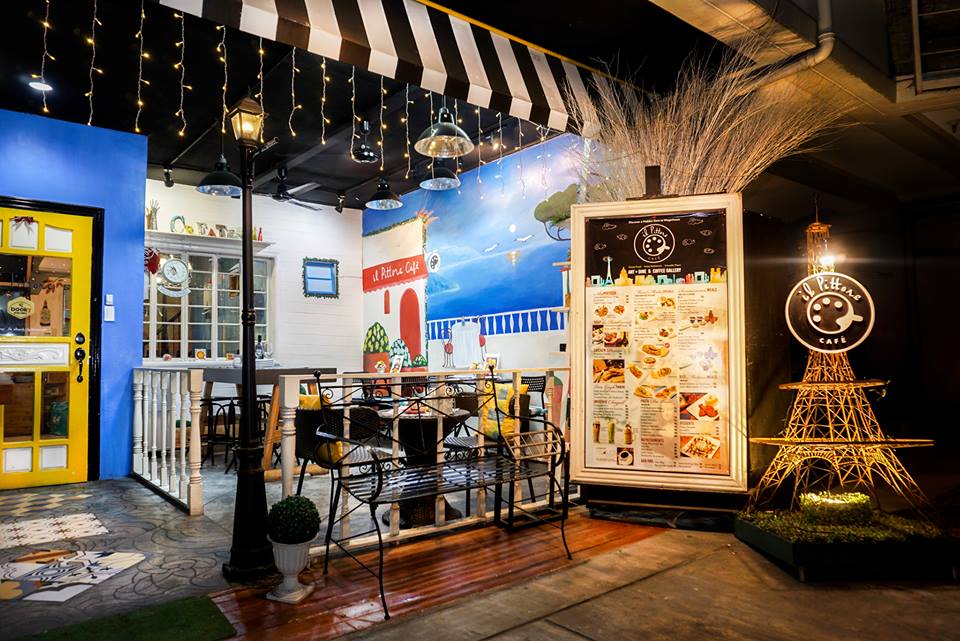 Exclusive sneak peek of the newly painted mural and setup of the al fresco.
Il Pittore Cafe is expected to open again by the end of July. And they're cooking up a lot for the relaunching, which is scheduled in the third week of August. What we can tell you is that they are literally cooking up more exciting dishes, brewing up artisanal coffee, planning more art and cooking workshops, and prepping a more encouraging space for artists.
Il Pittore Cafe will be the same art hub that it has always been, with art in every corner, with every corner picture-perfect.
---
Written by: Rizelle "Rei" Leaño

63 Maginhawa Street, UP Village, Diliman, Quezon City

11 a.m. to 10 p.m. (Tue. to Sun.)