GAUCHO Cocina y Vinos Argentinos
Gaucho is the first authentic Argentinian restaurant and wine bar in the Philippines. It is a two-level restaurant located on the 3rd floor by the al fresco area of Robinson Magnolia in Quezon City. Most Filipinos are unfamiliar with the Argentinian cuisine, but it is not really exotic for the Filipino taste.

The highlight of Argentinian cuisines is the unique roasting process called "a la cruz" with the meat supported on metal crosses and slow roasted over low temperature. This cooking method is used by the gauchos or the Argentinian cowboys who work in the country's vast plains and results in meat that is tender and full of flavour.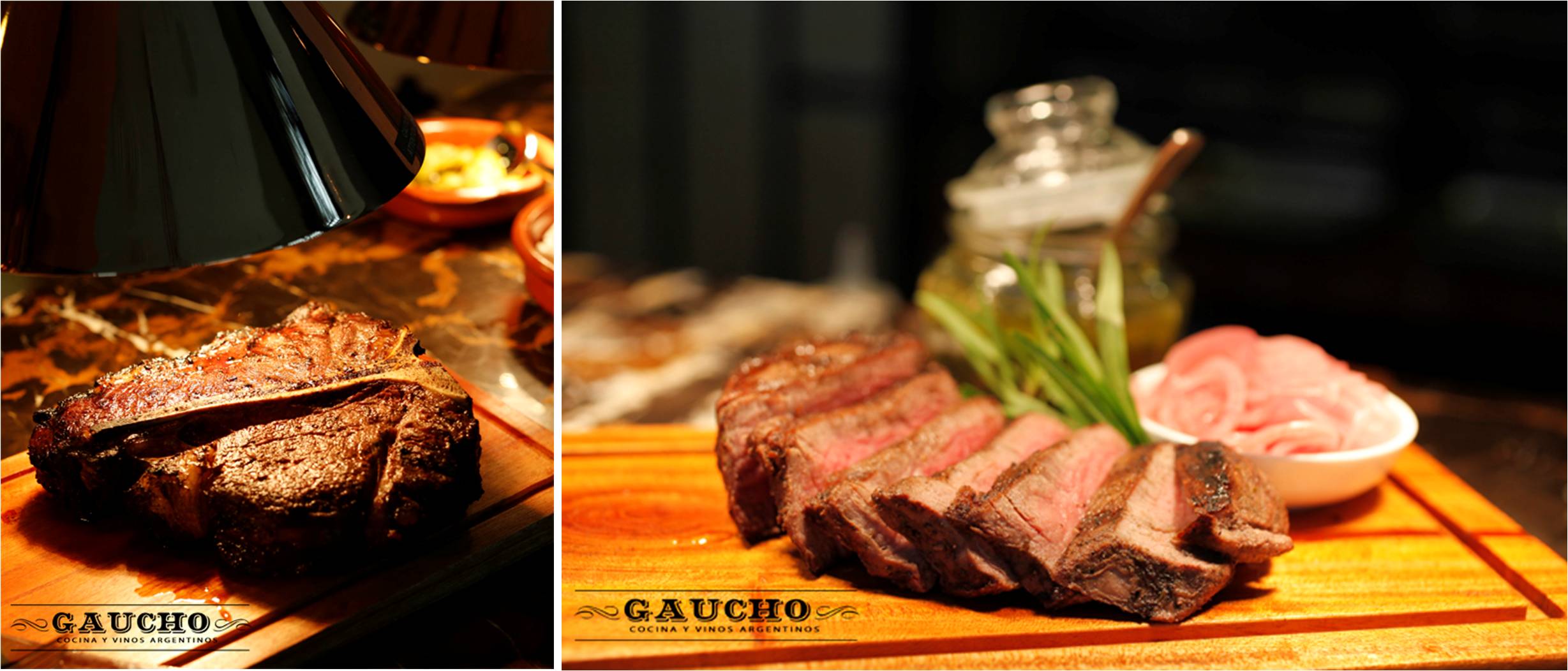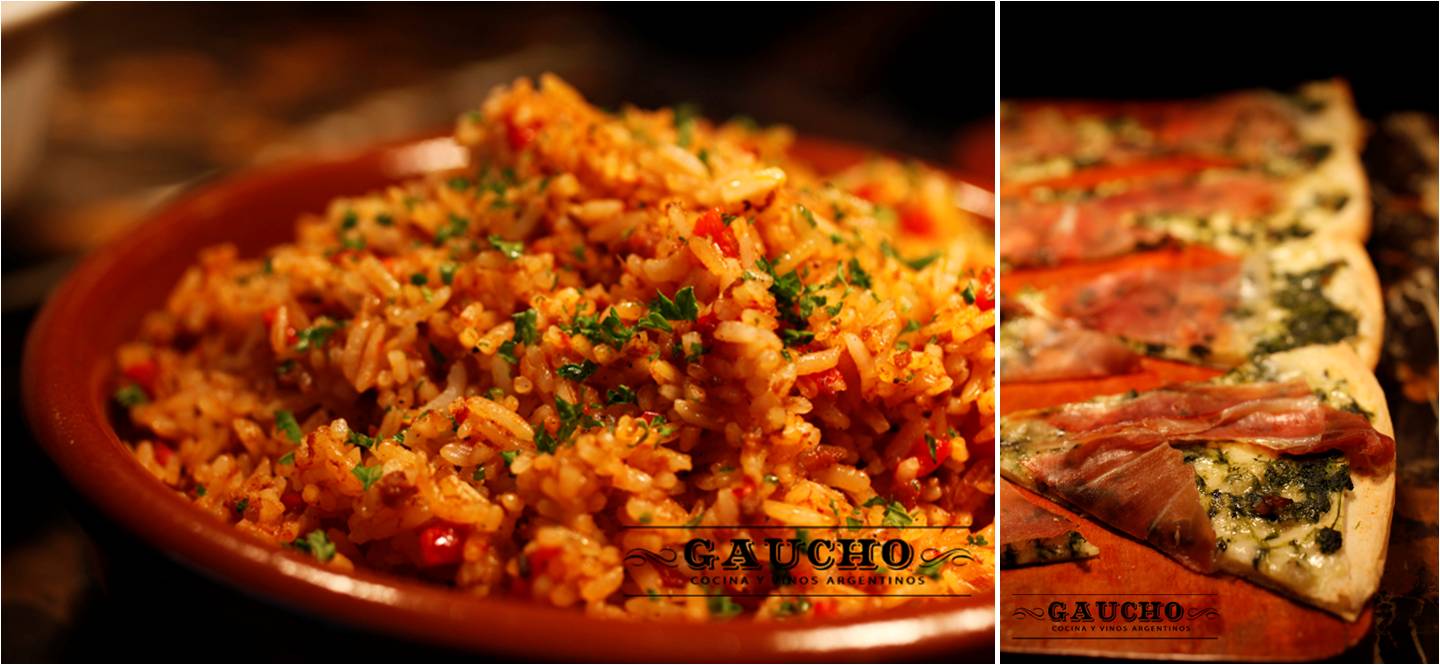 Argentina is known as a meat-loving nation and Gaucho's menu reflects this.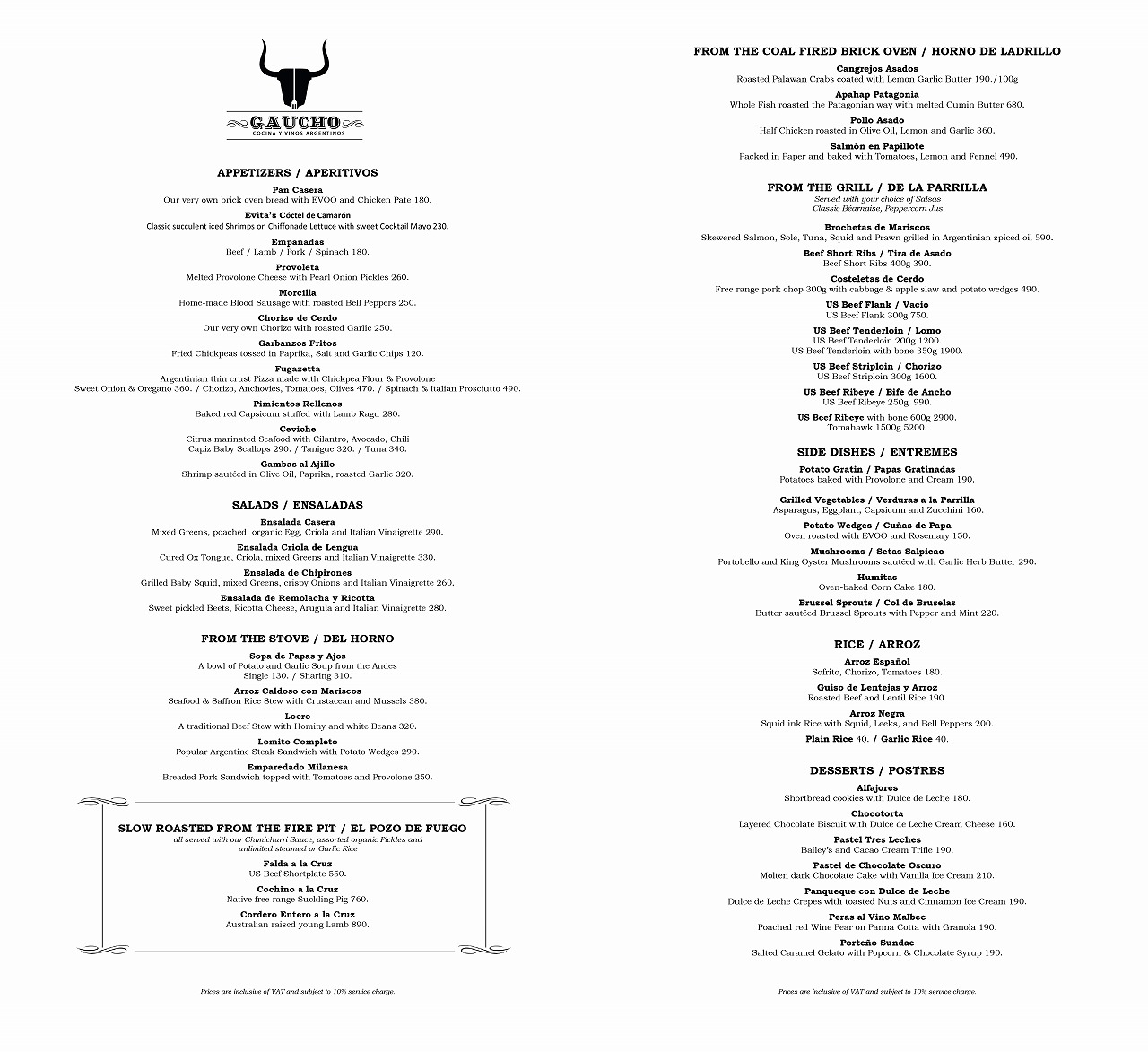 3rd Floor Al Fresco Terrace, Robinsons Magnolia, Quezon City

(02) 654 3148 / (0925) 8428246