Chibi's Karaage
Affordable. Delectable. Satisfying. That's Chibi Karaage for you.
GRAB AND GO. Who says you can't eat your food while you shop? Chibi's lets you enjoy your food in a cup for only P90 (regular) or P120 (large) drizzled with your choice of 2 flavorful sauces.
Located at a quaint nook in SM North Edsa's Sky Garden, Chibi's Karaage offers you bento boxes and more for a quick Japanese food fix.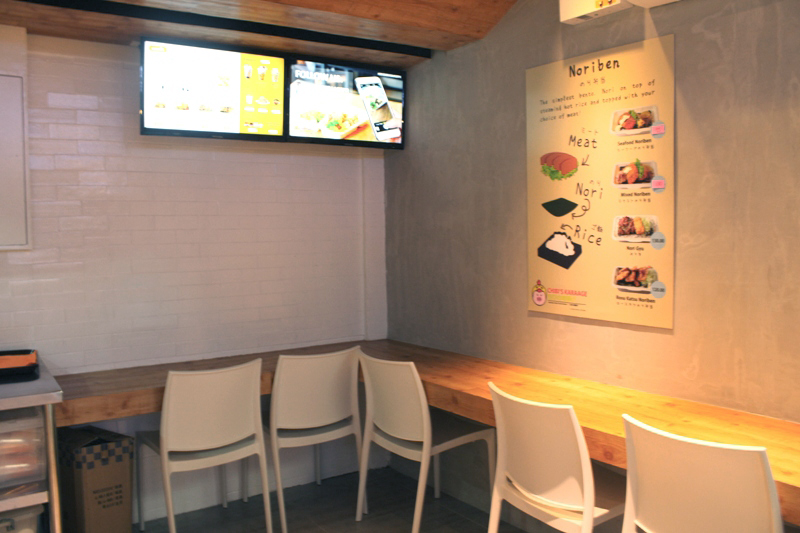 DINE IN. See the interior of Chibi's Karaage's nook in SM North EDSA.
This Japanese fast food will let you in on a delightful Japanese cuisine experience without having to spend too much, especially that most Japanese restaurants in Manila are usually expensive. Here at Chibi's, you can get to taste the same authentic Japanese flavors but in a cheaper price.
Chibi's Karaage makes use of "grab-and-go" concept for their meals. Their interesting concept of meal in a cup makes it an ideal food companion for those who want to enjoy their Japanese meal while on the go.
Aside from their Karaage cup, they also have the famous bento boxes. One of the meals they serve is Noriben, which is a simple bento composed of nori, rice, and your choice of meat. The meats they use are imported from Japan to retain the authentic Japanese taste. On the other hand, they use locally-sourced vegetables to keep their ingredients fresh.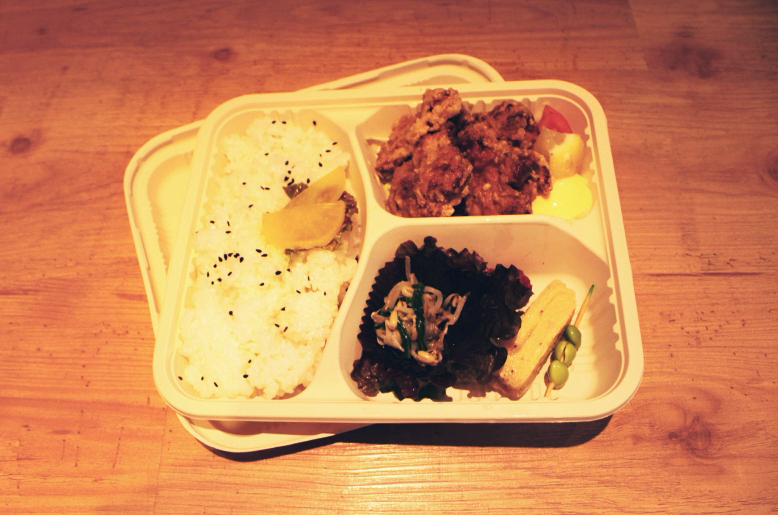 BE MY BENTO. One should try their appetizing Karaage bento with Japanese-style crispy fried chicken for only P155.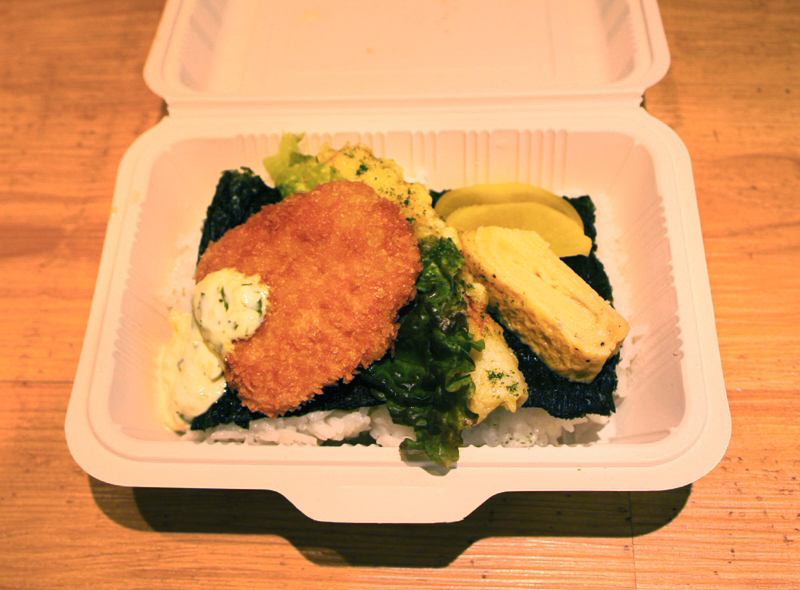 SCRUMPTIOUS SEAFOOD. Check their superb Seafood Noriben serving priced at P95.
REAL BEEFY GOODNESS. Their Nori Gyu composed of savory beef and dory paired with a side veggie (P130) is definitely a must try.
Want your meal more flavorsome? Chibi's lets you choose among their various sauces available for an added delight! They have original spice, cheese, sweet chili, barbecue, buffalo, oroshi, mayo, takoyaki, mentai mayo, Japanese curry, pesto, shogayaki and the newest addition, Sriracha mayo.
To complete the meal, they offer Kakigori (shaved ice) available in Coffee, Strawberry, and Matcha flavors. They also have house-blended iced tea and sodas to quench your thirst.
If you like home-cooking style of Japanese dishes, you can visit its larger counterpart called Chibi's Kitchen at the Evia Lifestyle Mall. There, you can see home-cooked recipes in generous servings perfect for groups. Also, check out their branch in SM Light Mall and make use of their P99 bento promo available at 11 am to 2 pm in weekdays.
Go to Chibi's Karaage now and have a taste of their delectable Japanese dishes in a very affordable price!

2F, Sky Garden (near Marina), SM City North Edsa, North Avenue corner EDSA, Quezon City, Metro Manila