Burger Company Philippines
Burger Company Philippines is not your usual burger joint. Conceptualized by Francis Fabie and Alvin Chun, it's also a board game hub where you can play Game of Thrones while gorging on a burger or sipping a vanilla milkshake.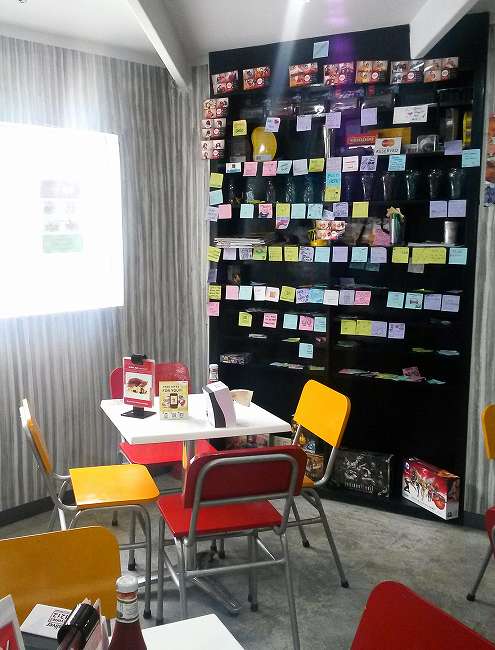 The interiors, for starters, already scream fun at first sight – metal chairs painted yellow and red and neon post-its and photos all over the walls. The food, too, of course is just as fun and good as the interiors.
There are 11 burger choices, and that's just those under the Angus Beef category. The Striker 's Burger (P249 for a single patty) is highly recommended and it's for good reason. In between two rightly toasted oatmeal buns is a one-third-pound patty of Angus beef, chargrilled to perfection, topped with lettuce, tomato, double bacon, cheese, and crisscut fries. For something with a little bit more kick, the Volcano (P225 for a single patty), is a good variant, only this time, with an onion ring tower and chipotle aioli for that spicy aftertaste.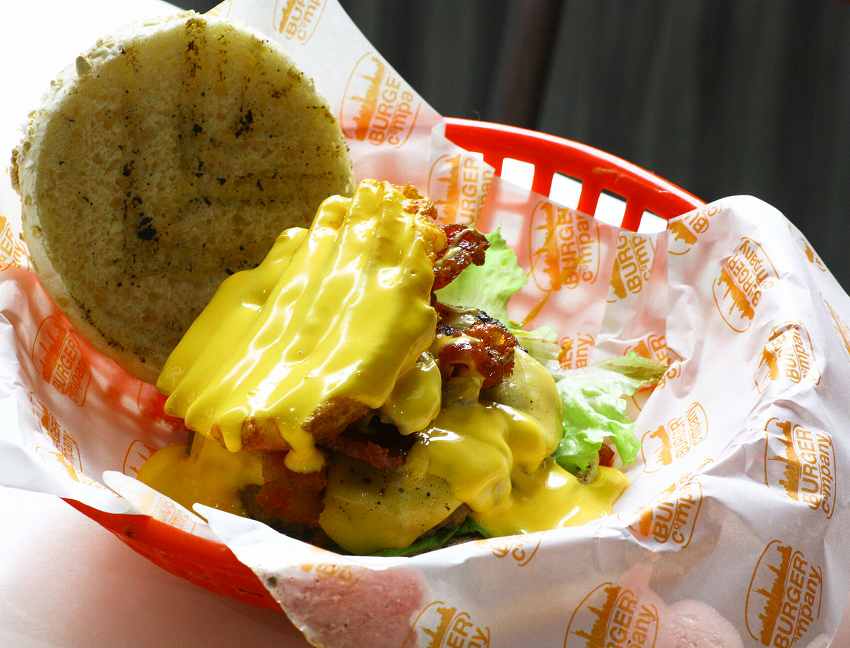 The Striker's Choice
Pair your choice of burger with Burger Company's variety of sides, not limited to Mozarella Sticks, (starts at P170) Onion Rings (P125), Bacon-Wrapped Jalapeno Fritters (starts at P220), and of course, Bacon Dippers (starts at P165), which is Burger Company's signature dish and crowning glory – strips of bacon crisped to a crunchy yet chewy structure that only calls for a cup of cheddar cheese dip for dipping.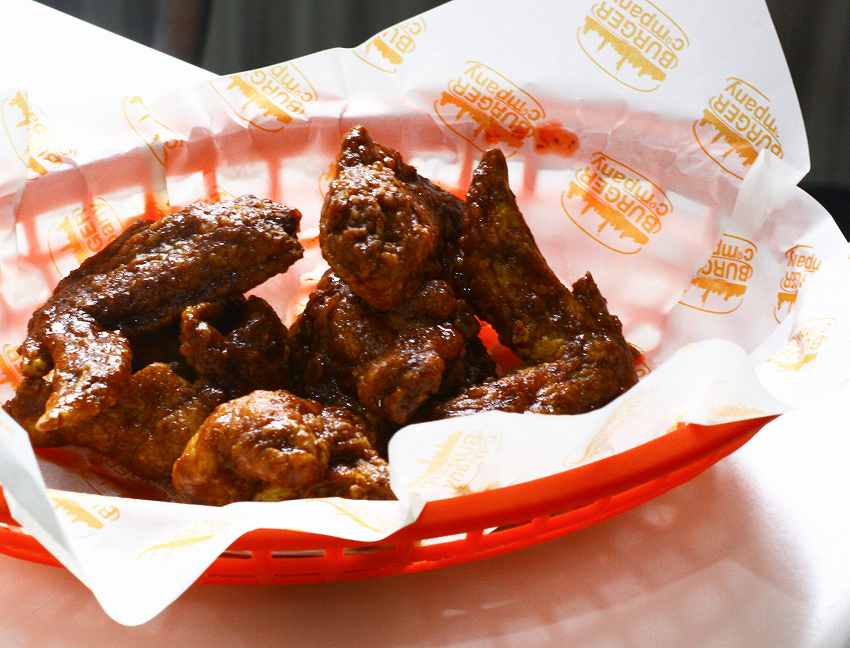 Cocoa and Chili Wings
Bacon Company also has Chicken Wings (P210 for 10 pieces), and you can have them in either the classic Buffalo sauces of varying heat levels or Burger Company's own signature sauces, which are just as tasty. A favorite is their Cocoa and Chili sauce, which may seem odd at first but is actually a good but not unheard of combination. The chocolate is not overpowering, and when combined with chili and chicken, the result can be addicting.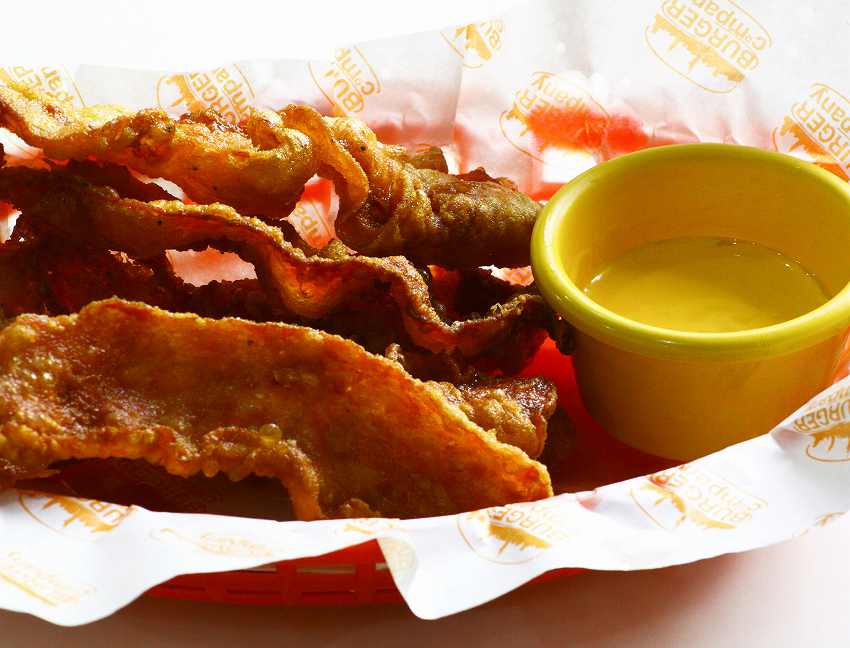 Bacon Crispers
Once you're done, you can wash down those burgers with any of their Super-Thick Milkshakes (P130) or you can also get dessert. They've got New York Cheesecake (P130), Fire and Ice Cake (P100), and Chocolate Chocnut Mousse (P100), which are the perfect note to end one heck of a meal.
Text by: Marian Jean Benetua
72B Scout Reyes corner Mother Ignacia Avenue, Barangay Paligsahan, Quezon City
(02) 949-2269
Monday to Wednesday (11 AM to 10 PM) Thursday (11 AM to 10:30 PM) Friday to Sunday (11 AM to 10 PM)