Ichika in Kapitolyo, Pasig: Japanese Grill Serving Refined Japanese Dishes
Chef Takashi Kawasaki's passion for writing his own recipes on Philippine Primer magazine has now transformed to making his own recipes for his new restaurant! Ichika Japanese Grill, which recently had its soft-opening at Pioneer Centre in Kapitolyo Pasig City this September, is just like its literal translation "No. 1 Grill," living up to its name with the array of Japanese dishes all stamped with Chef Takashi's own mark.
Ready your palates as Philippine Primer gives you six mouthwatering dishes from Ichika which will leave you craving to visit this new Japanese grill in the metro!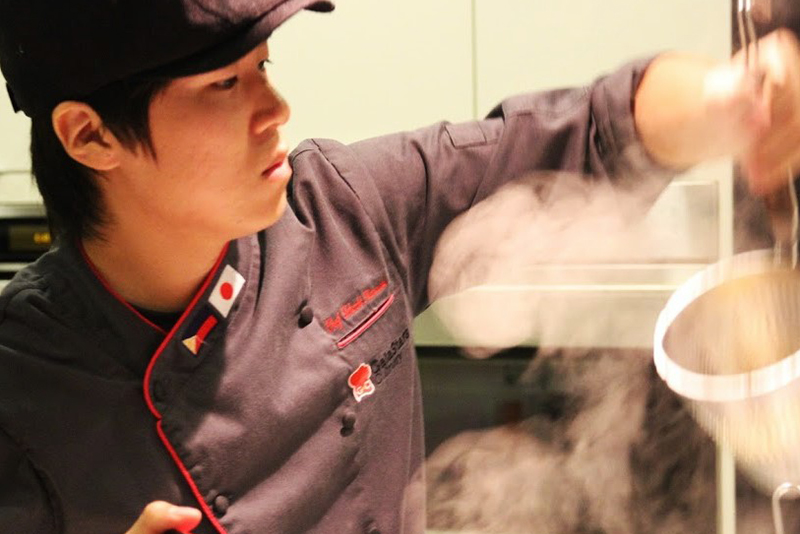 Chef Takashi Kawasaki owns both Takashi Japanese Cuisine and Ichika Japanese Grill at Kapitolyo, Pasig City.
To start off, ready your tummies for the onslaught of this bowl of simmering spicy Calbi Soup, which tastes and appears to be bursting with rich and thick flavors! It reaches your table bubbling and sizzling, before surprising you at the first touch of spice in your mouth.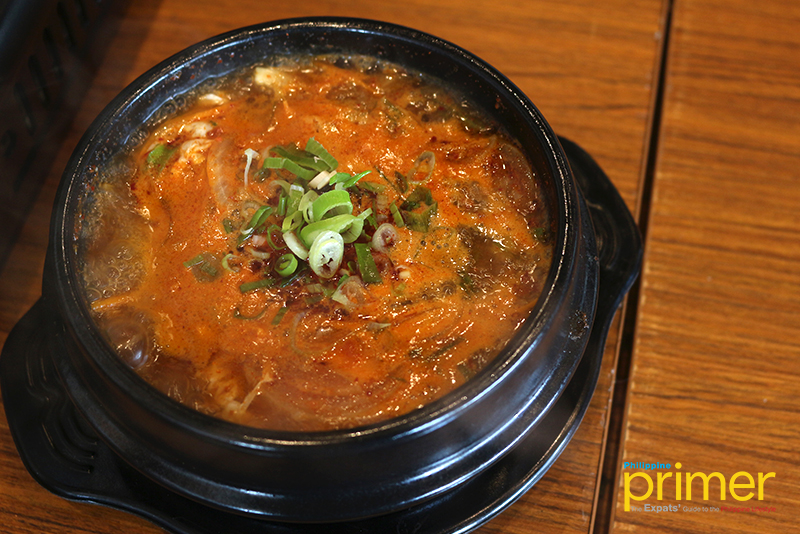 Calbi Soup (Php 188). Its warm color and thick texture can tell you its spicy, flavorful quality. 
Meanwhile, for those fond of healthy food, why not try their Japanese Style Potato Salad which you can mix and mash to your heart's content? It is also an exciting mix of flavors as quail eggs, slices of meat, and corn, among other ingredients, enmeshed with a creamy dressing and well-seasoned taste of potatoes underneath. The cold dressing also adds to the overall texture of the dish, leaving you wanting to take one spoonful after another.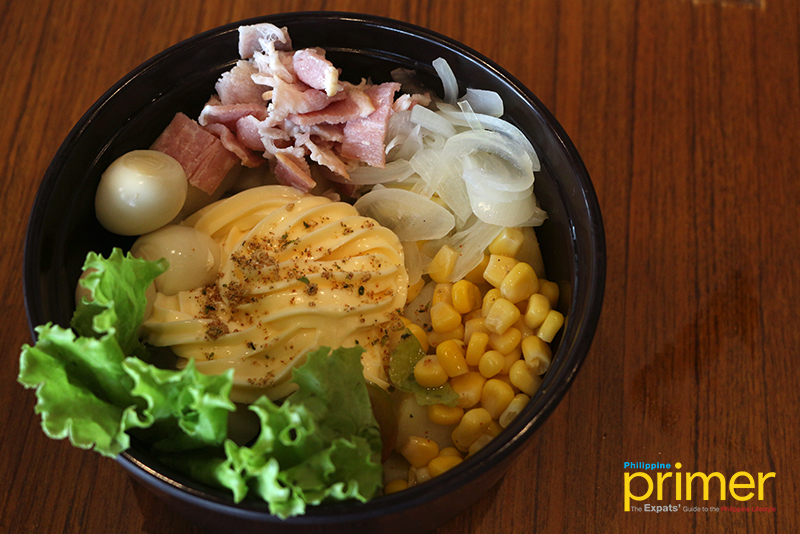 Potato Salad (Php 148)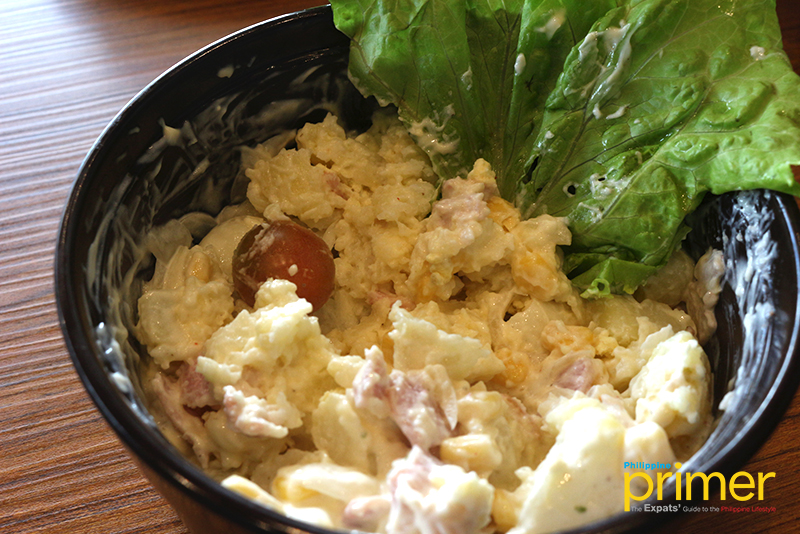 What adds to the excitement of eating this bowlful of potato salad is how you can mix and mash it by yourself and share it with your family and friends.
Now, as if to indulge the palates of both the local and expats alike, Ichika also serves a good bowl of Tori Kama-Meshi, comprised of mixed rice with chicken and egg on top. With its sweet soy sauce mixed into the rice, the dish resembles that of Philippines' very own Adobo, only sweeter and made tastier with its added strips of seaweed and sprinkles of sesame seeds on top!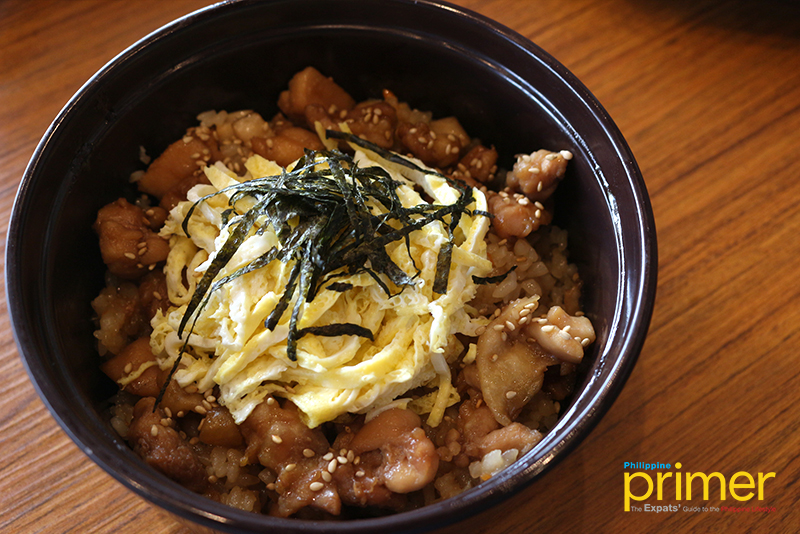 Tori Kama-Meshi (Php 228)
The Tori Kama-Meshi, partnered with a side of the Tsubo-Zuke Calbi, made of specially marinated beef ribs, which slightly reminds us of the taste of Korea's sweet Bulgogi soup, is surely a must-have comfort food combo for those who either came from work or for those who just want to have a tummy-filling and satisfyingly fun time with friends.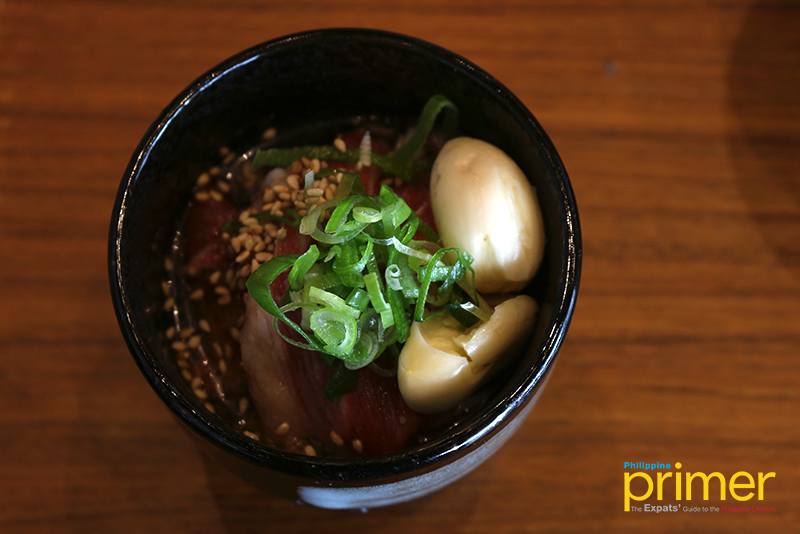 Tsubo-Zuke Calbi (Php 298)
Of course, you can't leave Ichika without trying what perhaps sets their identity the most– the Japanese grill. Enjoy grilling their chicken, pork, and beef skewers– the Kushi Yaki– plus their U.S. special beef ribs– the Gyu Harami– on your tables for a more exciting experience at Ichika!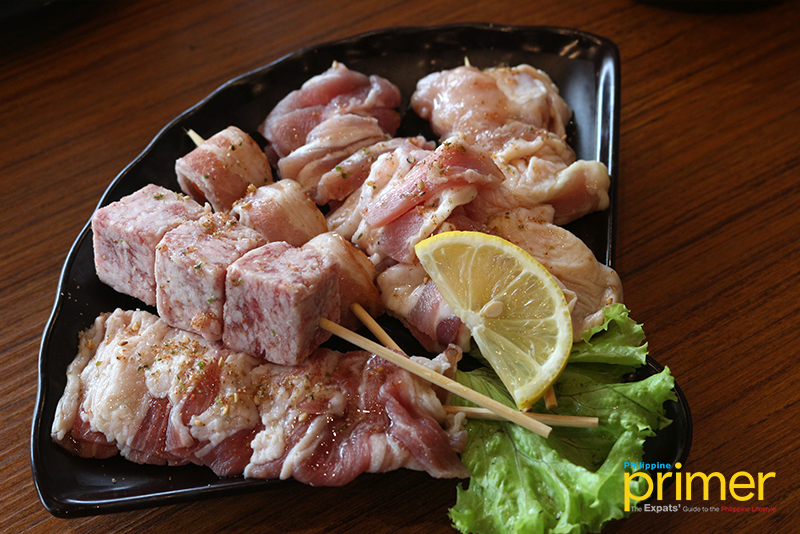 Kushi Yaki (Php 258/ five pcs.)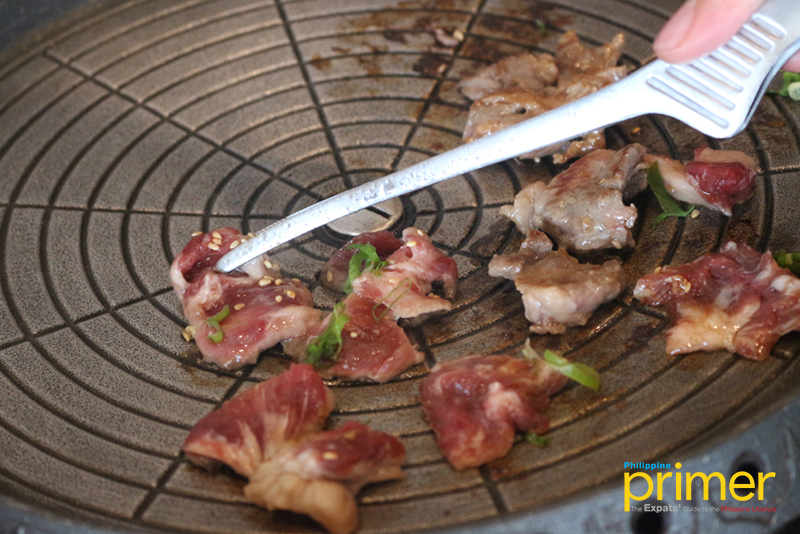 Gyu Harami on the grill (Php 328)
Inside Ichika
Not only does Chef Takashi bring you closer to Japan with his redefined Japanese recipes, but he also plans to bring you closer to his roots with the overall vibe of Ichika. With Japanese lanterns hanging over their spice area, plus modern English music translated into Japanese, Ichika draws you into the mood of relaxed Japanese dining.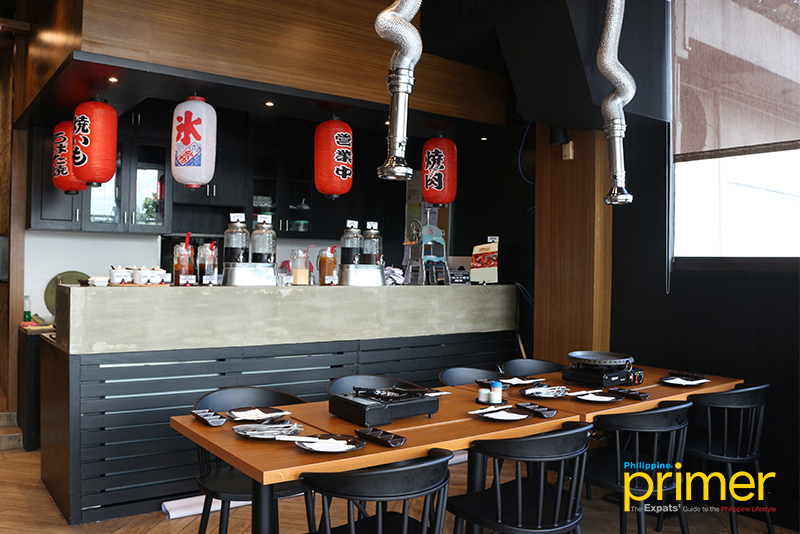 A Japanese grill graces the center of each table to cook your skewers into.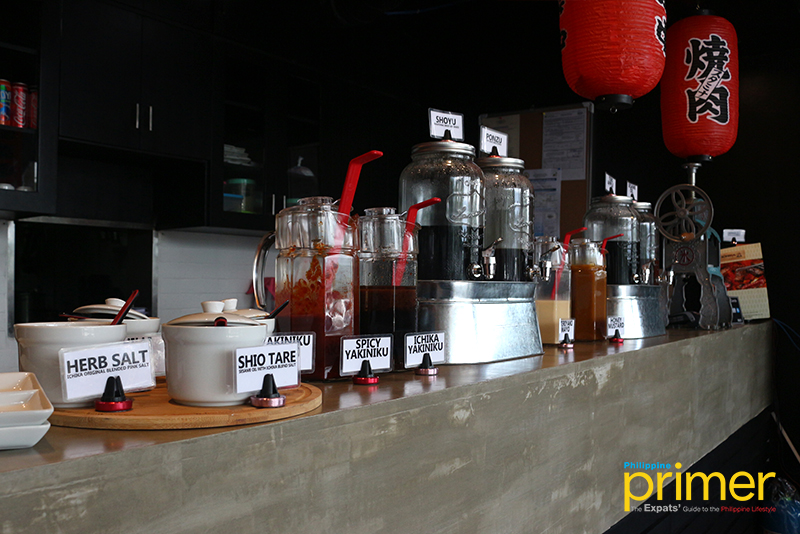 To boost Ichika's Japanese flavors, a spice area sports all kinds of flavors and seasonings you may add to your dish.
Moreover, the place is also ideal for small gatherings between friends, family, or colleagues from work as Ichika exudes both a warm, casual, and professional vibe from within.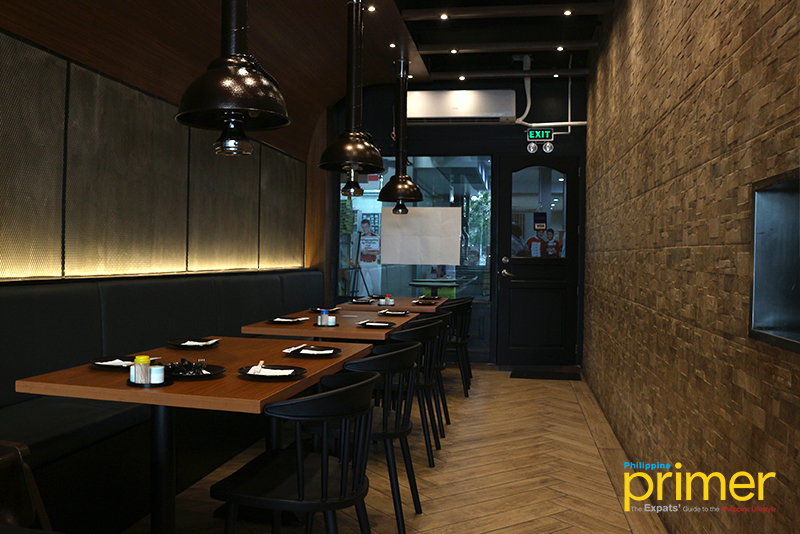 A slightly separated area ideal for friendly meetings is situated inside Ichika.
So if you want to enjoy casually reuniting with your friends, meet up at Ichika for that extra warmth that will envelop you as you enter this new Japanese grill situated at Kapitolyo in Pasig!
For more information, visit Ichika's Facebook Page at Ichika Japanese Grill. You may also give them a call at 0917-977-3655 or leave a message at ichikajapanesegrill@gmail.com for inquiries.
Store Information
Pioneer Centre 8006 Pioneer St., cor. United St., Kapitolyo, Pasig City
0917-977-3655
Mon. to Sun. (11:30 am to 10:30 pm)
ichikajapanesegrill@gmail.com