Café 1771: A European and Continental Restaurant in Pasig
This European inspired restaurant will surely take you across Europe with their homey interior and local European cuisine. A new member of the 1771 restaurants in the metro, Café 1771 gives you a taste of European culture through the food they offer.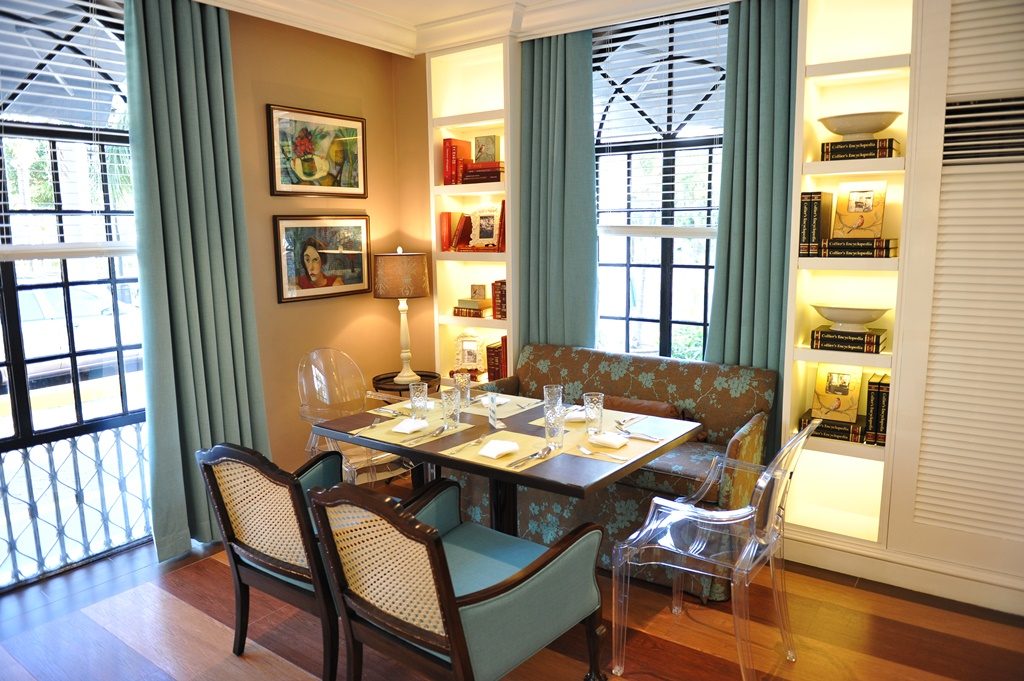 The cozy ambiance and well-lit interiors of Café 1771 
Describing itself the young and quirky sister of Chateau 1771, the cafe looks like a modest country house from the outside while the inside projects itself as a quirky yet inviting Parisian flat.
The restaurant is divided into two sections: The Whimsy and The Lounge. Casual meals are a match for The Whimsy room with their mismatched chairs, comfy sofas, and colorful interiors. The Lounge, on the other hand, is reserved for more private and intimate meals, whether it's for a special event or a lunch meeting.
Café 1771 offers different international cuisines as well as traditional Filipino ones. Their hearty breakfast meals cover French favorites such as omelets and eggs benedicts and Filipino staples such as Adobo Flakes (Php 400) and Beef Tapa (Php 380).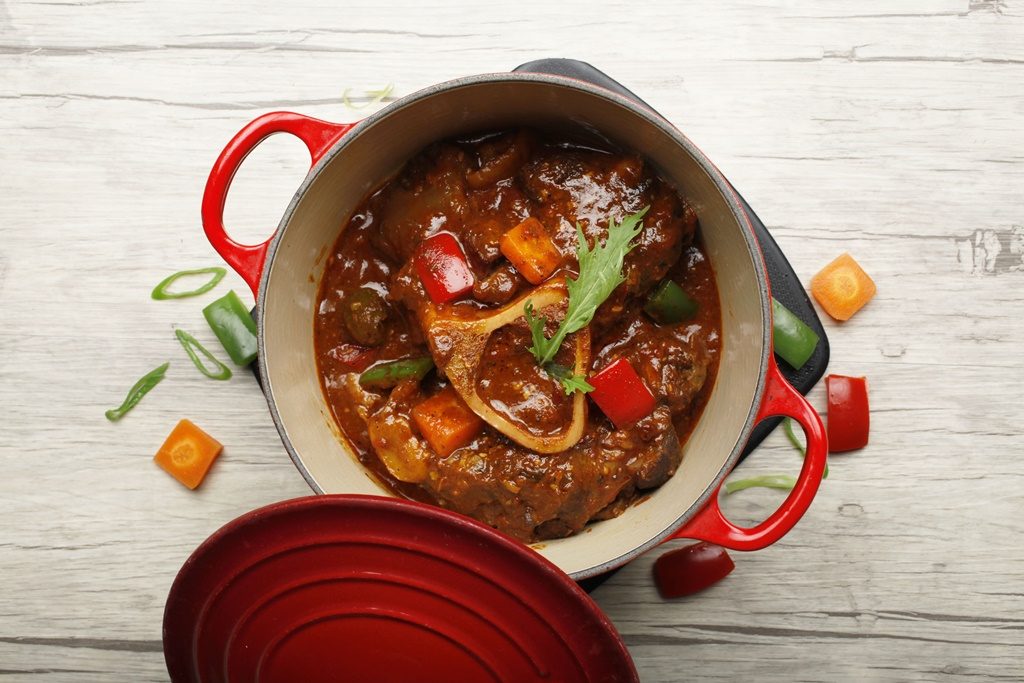 Cocotte Osso Bucco Caldereta Php 800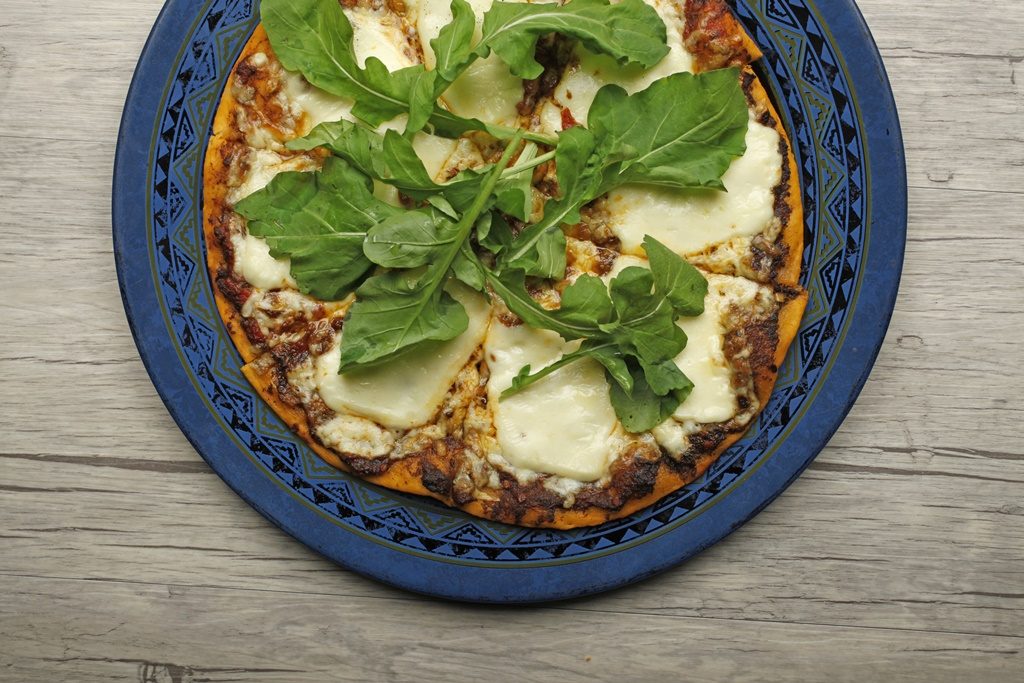 Holy Cow Pizza Php 400
Their house special, the Cocotte Osso Bucco Caldereta (Php 800), should be ordered by first-time diners. Originally an Italian dish, the Cocotte Osso Bucco is a meat stew that is also a popular home-cooked meal in France. Cafe 1771 marries this Italian stew with the Philippines' own meat stew to create a flavor fusion that may have been unseen before on either side of the pond.
For those looking for something a bit lighter, there's the Holy Cow Pizza (Php 400). Sitting on hand-made thin crust pizza are white cheese, napolitaine sauce, extra virgin olive oil, arugula, and mozzarella. The two kinds of cheese may be a bit rich but the sourness of the sauce is enough to cut it. The arugula also provides a bitter, nutty, and slightly spicy kick to the dish.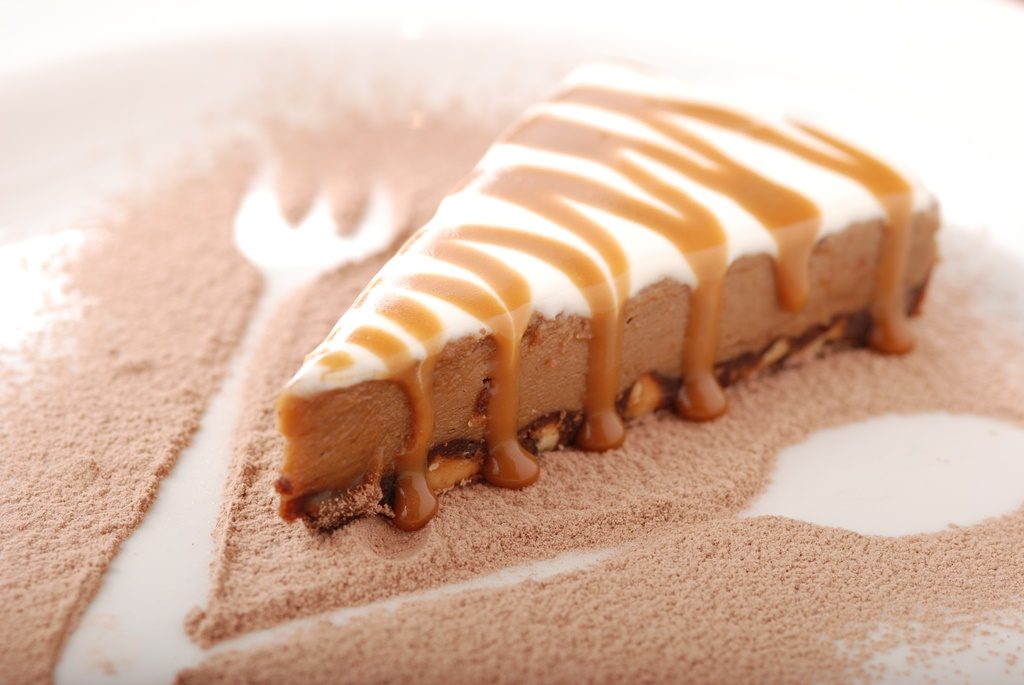 Coffee Pie  Php 220
No meal is complete without coffee and dessert which is why the cafe offers both of them in one dish. Their signature dessert is layered with a chocolate-cashew crust, coffee filling, cream topping, and toffee sauce. The Chocolate Pie (Php 220) is as sinful as any dessert can get but the good news is it also has a sugar-free version!
It has become a favorite place to go to when it comes to special events, and even everyday dining. Café 1771 is the perfect leisurely place to relax and dine whether you're in it for breakfast, lunch or dinner. Visit them at El Pueblo, Ortigas Center, Pasig. For more information, you can check them out on Facebook at cafe1771 or call them at (02) 470 6559.
Store Information
El Pueblo Real de Manila, Ortigas Center, Pasig City, Metro Manila
631-7340 / 470-6559
7:00 am to 10:00 pm (Monday to Friday); 7:00 am to 3:00 pm (Saturday)
Sundays
contact@1771catering.com