The Paw Club at SM By The Bay: An All-In-One Pet Haven
Looking for a stress-free and fun chaos of cuteness? Tucked in the seaside view of SM by the Bay is this pet-friendly café and restaurant that also offers grooming and hotel for your pets! The Paw Club Philippines is an all-in-one pet hub for your fur babies and your growling tummies!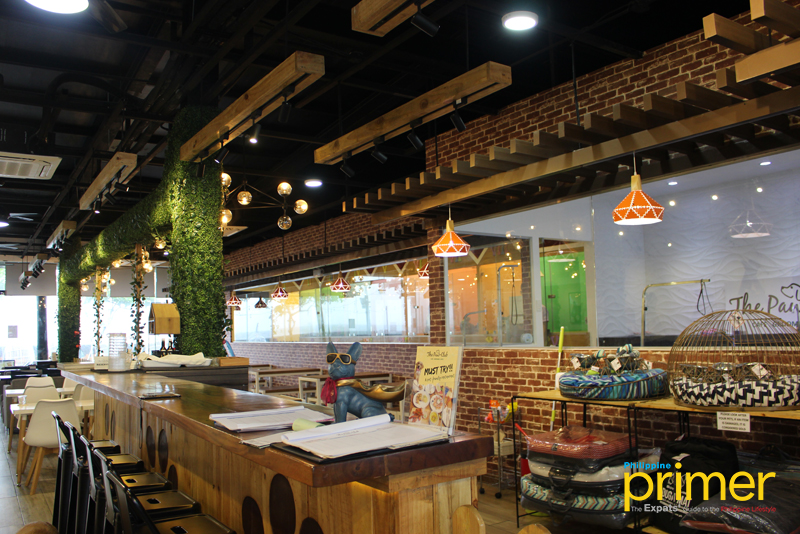 The Paw Club Philippines has their own café, restaurant, grooming, hotel, and pet meals
Pet-Friendly Café and Restaurant
From breakfast to dinner, The Paw Club Philippines has all the appetizers, entrees, milk teas, coffees, and desserts that you need.
Enjoy American comfort food blended with the taste of Asian cuisines at this amazing restaurant with its two sections: the non-pet section on the left side and the pet zone near the pet boarding hotel that's perfect for furry lovers.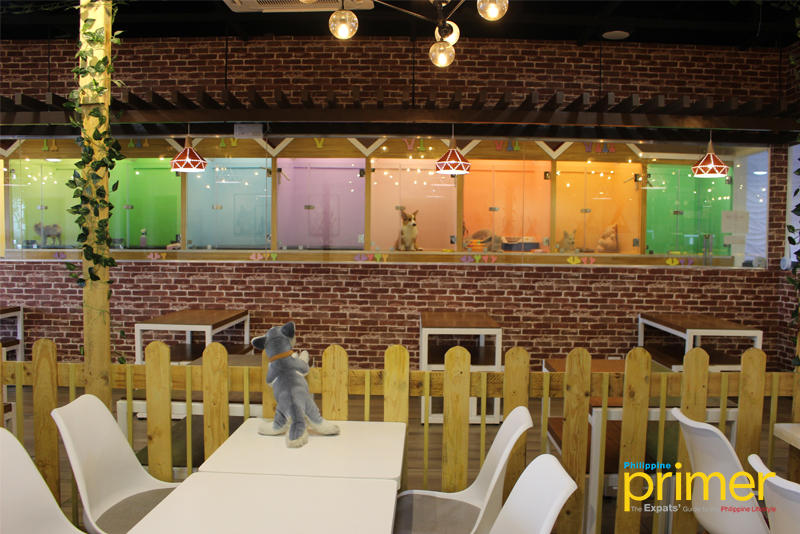 a fence separates the section where non-pet guests can still play and interact with the animals
Although The Paw Club is not open during breakfast, you can still have an all-day breakfast meal and try out their Strawberries and Cream Waffles (Php 220) paired with maple syrup.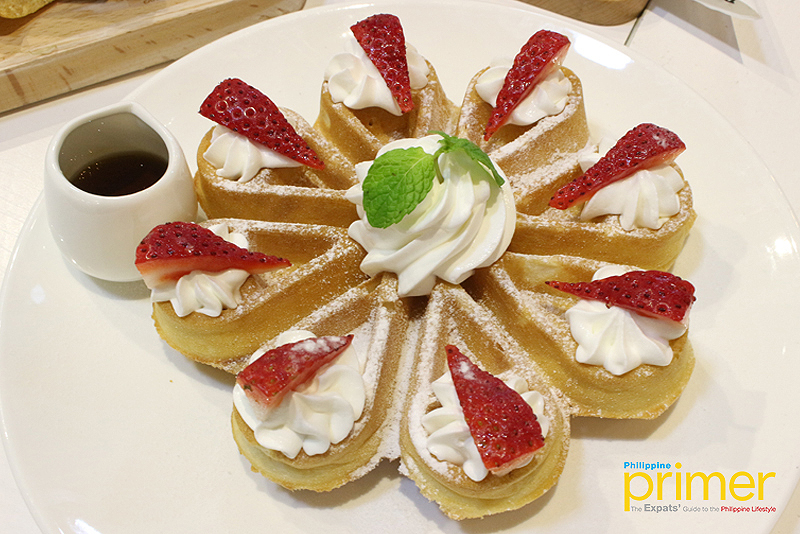 Strawberries and Cream Waffles Php 220
If you're more of a sandwich person for breakfast, they also have the Good Morning Sandwich (Php 255), a crispy croissant that's perfectly paired with cheese, egg, and bacon inside. The sandwich is served with chips on the side.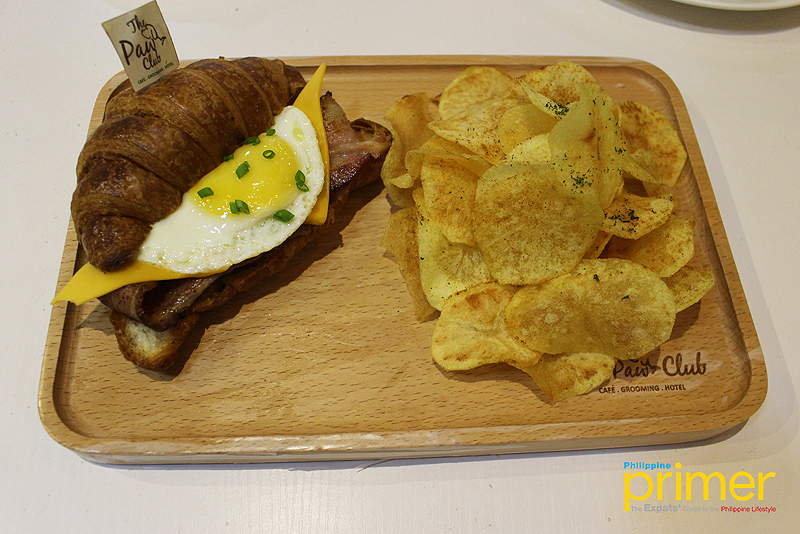 Good morning sandwich Php 255
Speaking of chips, their Bacon and Cheddar Dip (Php 220) is a flavorful appetizer to start your meal. The bland taste of the colorful tortilla chips is well complemented by the not-so-salty bacon and cheddar dip.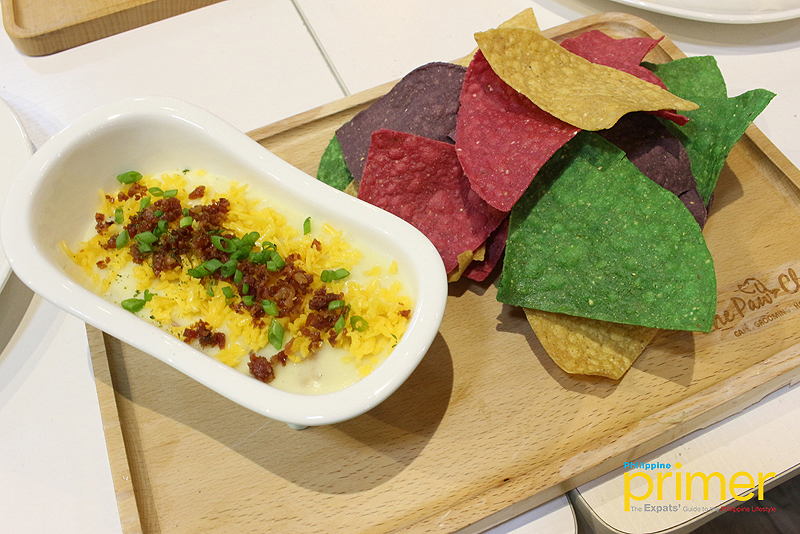 Bacon and Cheddar Dip Php 220
For families who wish to dine in full meals, The Paw Club serves meat like the Grilled Chicken Breast (Php 295) that you can customize to your liking. You have a choice of having either a rice, side salad, or mashed potato as its pair.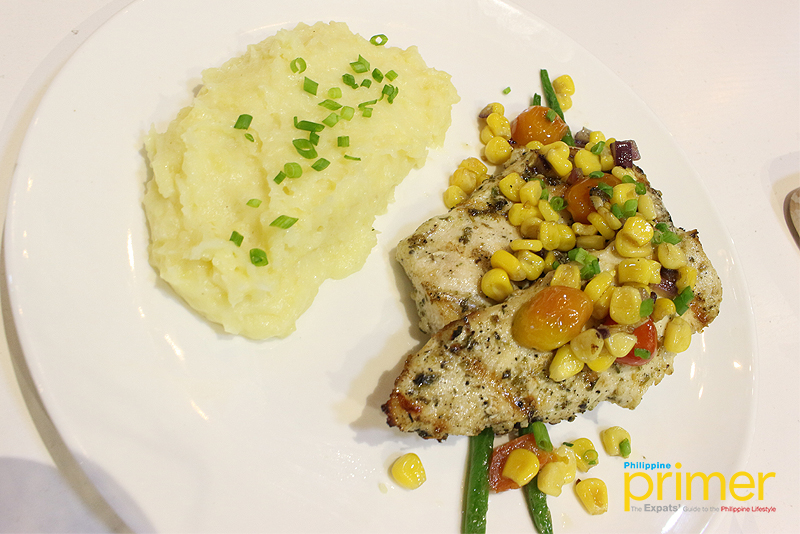 Grilled Chicken Breast Php 295
You can also try their Buffalo Chicken Tenders (Php 265) for sharing. These spicy chicken fingers are complemented by the dip served on the side and are perfect with either a rice serving, a standalone meal, or even with their pasta selections such as the Basil Pesto with Grilled Chicken (Php 285).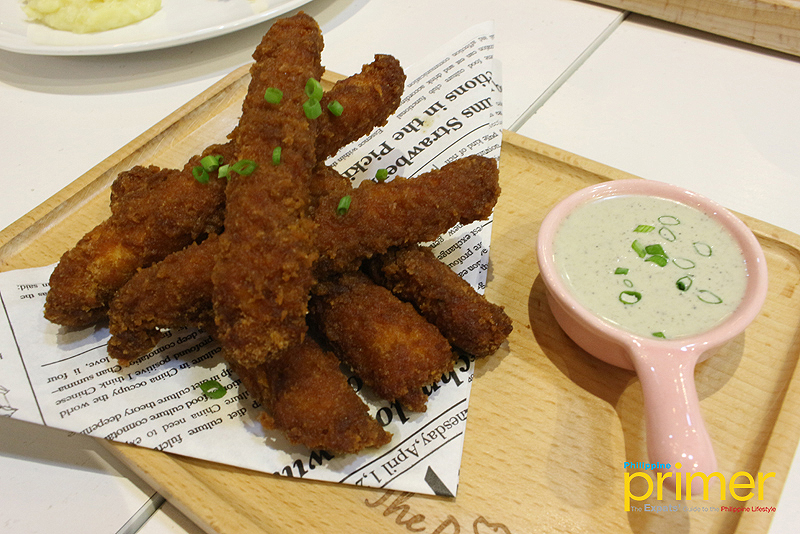 Buffalo Chicken Tenders Php 265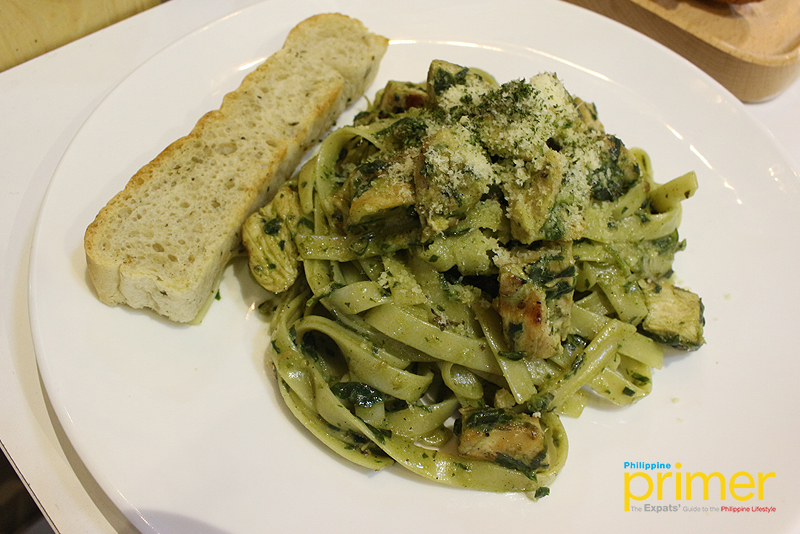 Basil Pesto with Grilled Chicken Php 285
Of course, what's a visit to The Paw Club Philippines without a taste of their ever famous The Paw Club cheesecake (Php 280)? Yep, it's totally edible and definitely irresistible!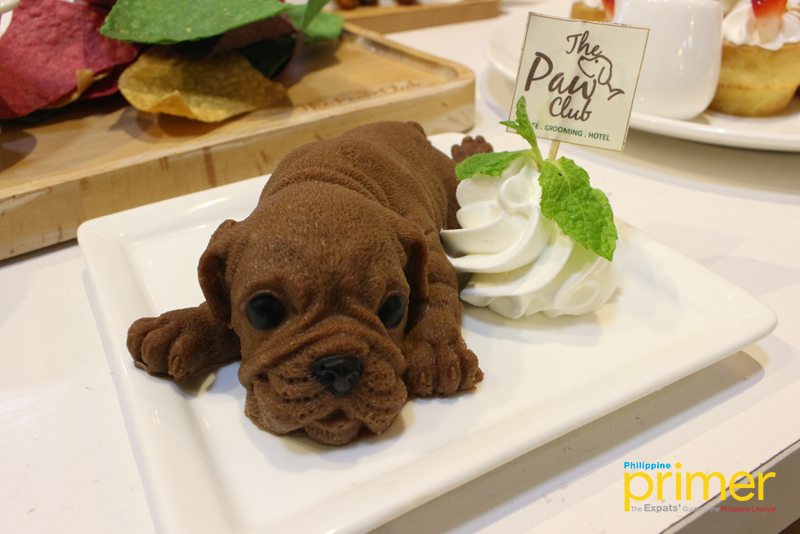 The Paw Club Cheesecake Php 280
For drinks, if you're tired of your usual coffee, tea, and lemonade fix, try their magic lemonade–the Butterfly Pea Lemonade (Php 145) that changes colors and made with dried butterfly pea flowers!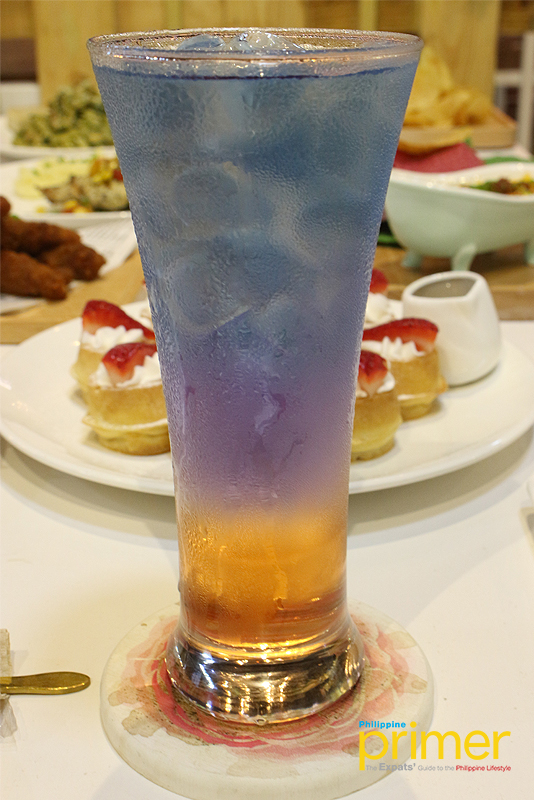 Butterfly Pea Lemonade Php 145
They also have their own version of Black Sugar Pearl Milk (Php 145) if you want to get into the craze of black sugar milk tea!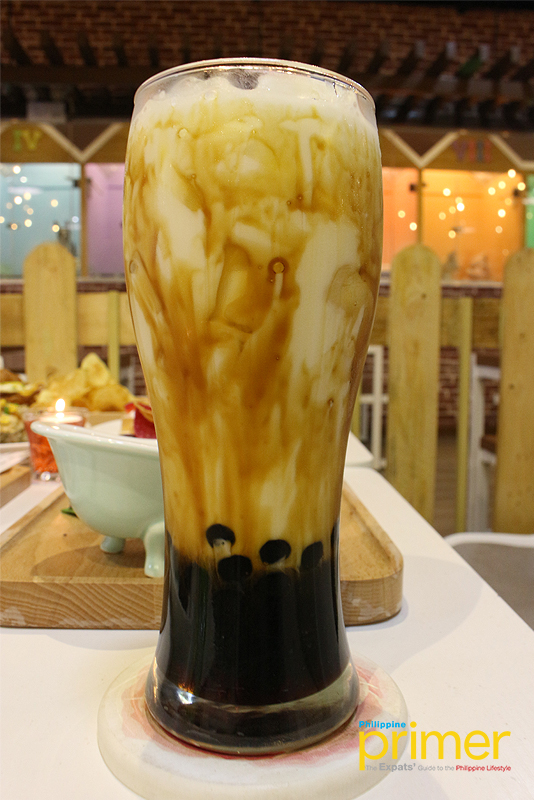 Black Sugar Pearl Milk Php 145
And while you enjoy a sumptuous comfort meal along with friends and families, make sure to give your fur babies treats through the Paw Club's pet menu. They also have pup cakes or whole cakes for your pets, as well as their very own puppuccino, entree meals, appetizers, and desserts. All meals are safe for pets and are made with natural ingredients with no sodium content. 
Pet Grooming
While you take time to hang out with your friends along with your fur babies, grab the opportunity to give them an ultimate pampering at the Paw Club's Grooming section.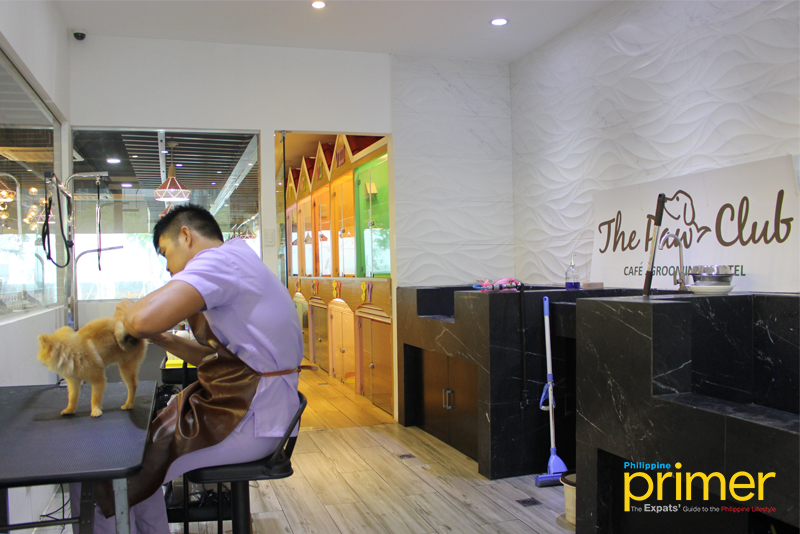 The Paw Club also has a grooming section beside the pet-friendly café and restaurant
Your pets will get a bath and shampoo, blow dry, ear cleaning, nail trim, sanitary trim, teeth brushing, and haircut for as low as Php 500 for 10kg, Php 700 for 11-40kg and Php 900 for above 40kg.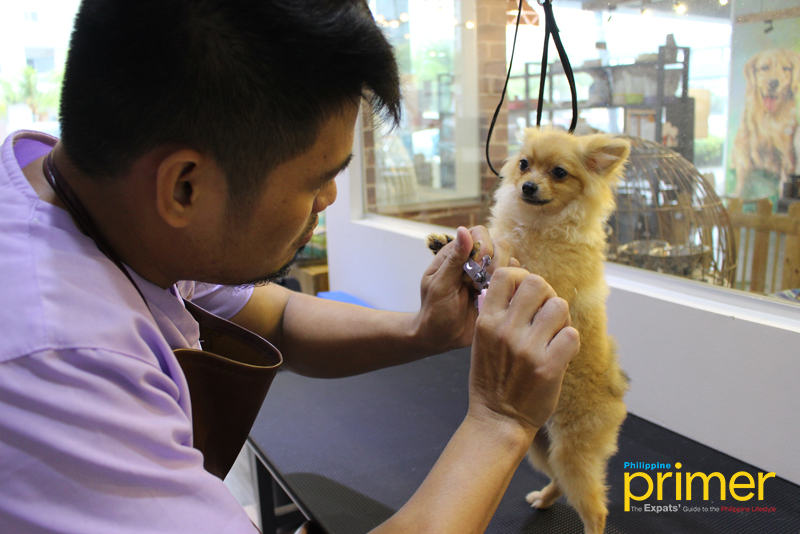 A guest pup is getting his nail and sanitary trim! What a cutie! 
Aside from an ultimate pampering for your babies, why not provide them their necessities like beds, mats, shampoos, toys, and of course, snacks and treats? Yep, they are all available here!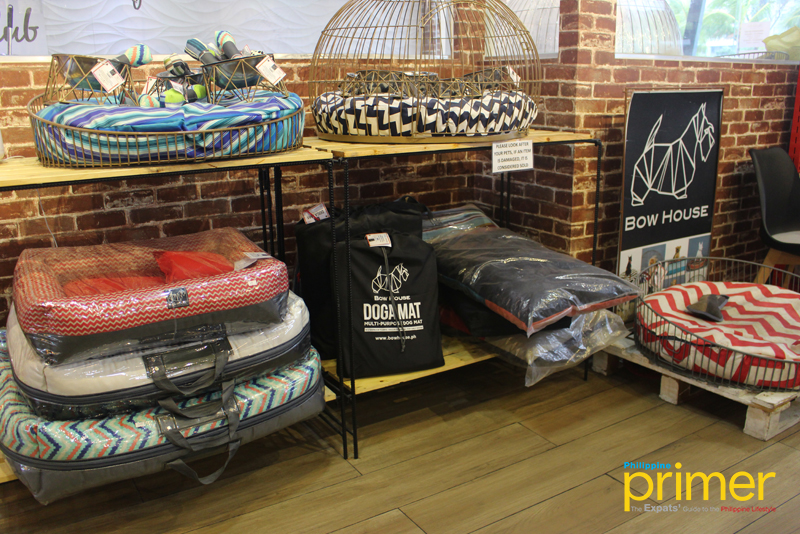 There are dog mats and beds available for purchase as well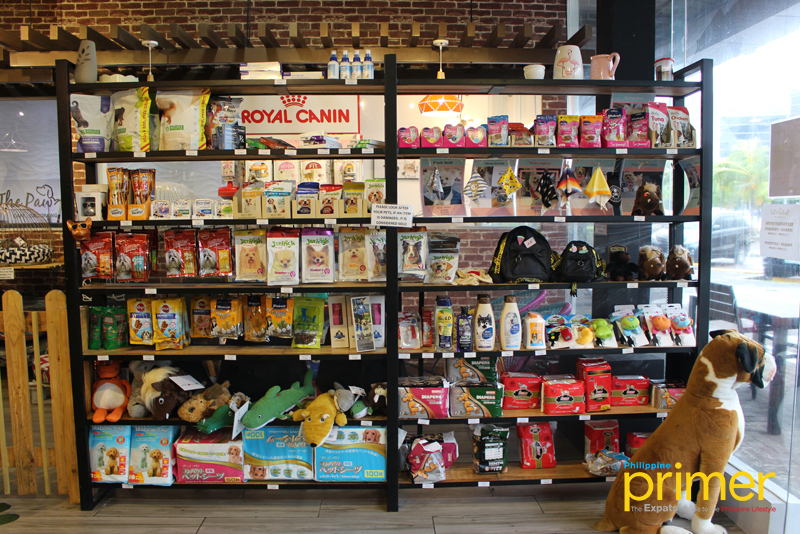 Plus, a selection of foods, treats, snack, and toys are available at The Paw Club
Pet Boarding
Going out of town or out of the country? Don't leave your pets alone at home, and bring them to a place where they'll also get an ultimate staycationing. Check your pets in on either the suite, deluxe or presidential room at The Paw Club's Pet Boarding services.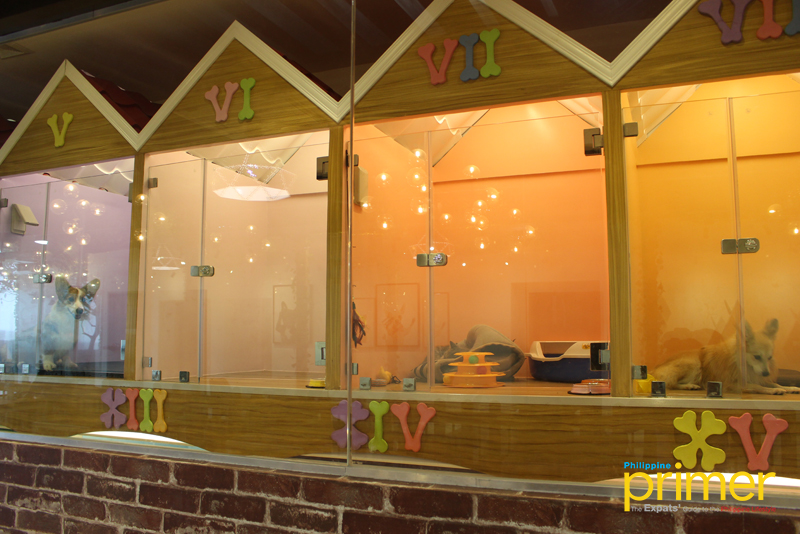 The Paw Club requires the owners to bring their babies' own food, as well as provide their feeding schedules, to make sure not to mess up with their system. Don't worry, they'll be well taken care of as they have 24-hr staff staying in to check on your pets.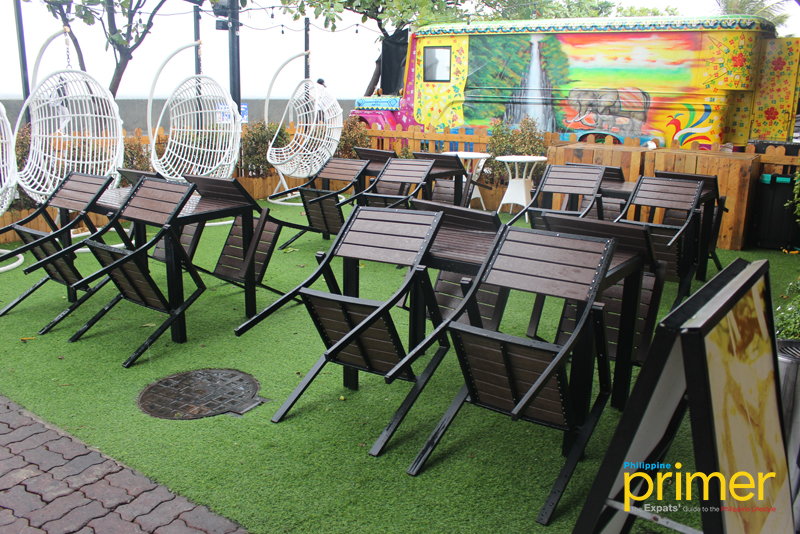 The usual routine for pet boarders includes feeding, pee and poo, grooming, an off-leash area where they can roam around, an outdoor fenced play area, and an everyday walk around SM By the Bay.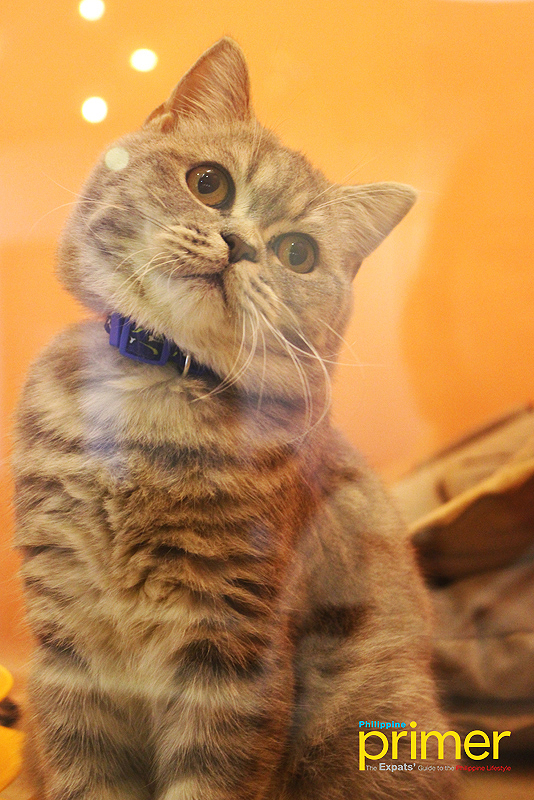 A furry cat boarder is giving us its best pose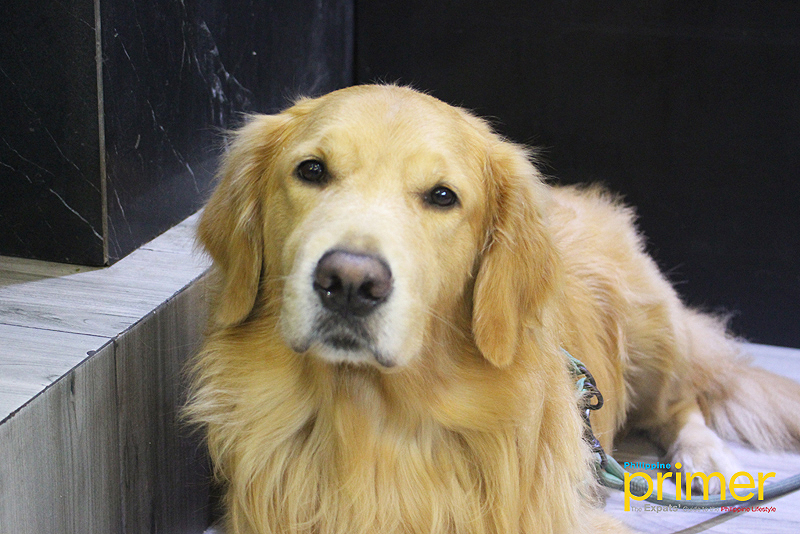 An off-leash fur pup guest just lounging along the grooming section of the Paw Club
Day boarding is Php 50 per hour, while the overnight stay is at Php 600. For three days and up, a deluxe room is Php 500/day, the suite room is at Php 600/day, while the presidential room is at Php 700/day.
If you're thinking of celebrating your fur baby's birthday, head on to The Paw Club Philippines, purchase their cakes or even book a birthday party with them to enjoy with their furry friends and furrents!
A one-stop pet-friendly café and restaurant, grooming, hotel, pet meals, and accessories, The Paw Club Philippines aims to bring everyone together, with or without pets, and even non-pet and pet lovers. Visit The Paw Club Philippines and give your furry babies an ultimate bonding date!
---
Rates are subject to change without prior notice. 
Store Information
The Paw Clubm Unit 9 -12 Seaside Blvd., SM By the Bay, MOA Complex, Pasay City
0977-781-3866
Sunday to Thursday: 11:30 a.m. to 12 m.n.; Friday and Saturday: 11:30 a.m. to 2 p.m.
info@thepawclub.com.ph