The Burger Lab
The burger game is strong with this one!
Big, juicy, and meaty burgers are every person's dream. When assembled to have the best and delectable ingredients there are in the world, burgers become more lovable and tastier. At Burger Lab, you can find these treats and not only that—you can finally build your dream burgers!
The Burger Lab is a cozy and laidback restaurant owned by Sho Isomura and Rommel Gutierrez as they thought burgers are great to pair with beers. The restaurant looks like a chemistry laboratory, with test tubes and apparatus displayed at some shelves found in the restaurant. It has a sleek motif which makes the dining experience more intimate.
And since it has a laboratory reference, their 'Build Your Own Burgers' (BYOB) will make you feel like you're a scientist, creating your own burgers with their homemade sauces filled in syringes to get that 'scientist feel.'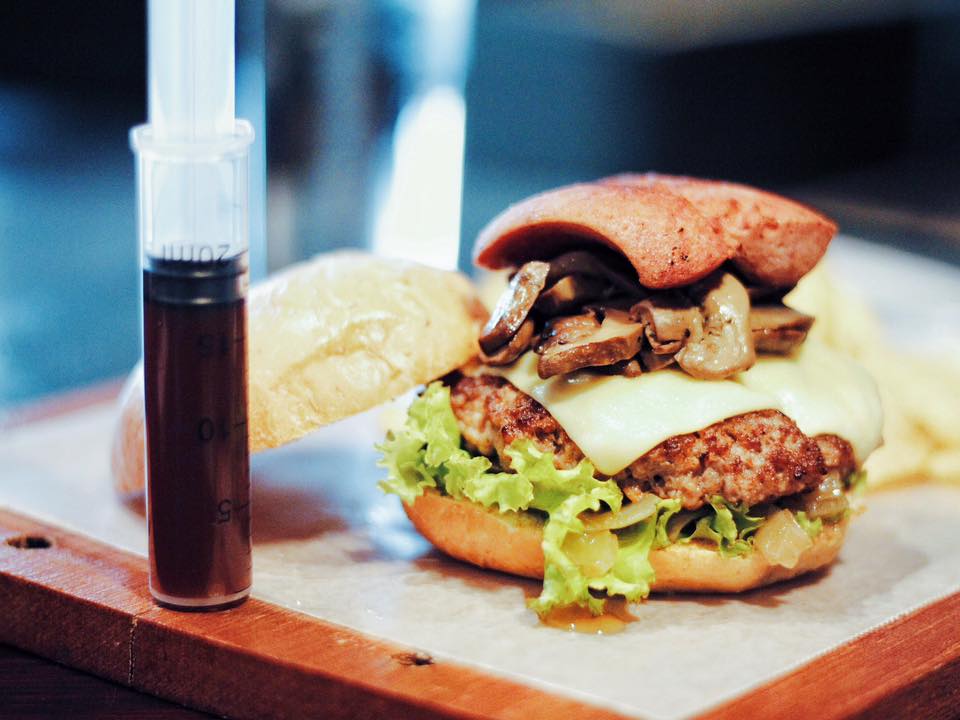 BUILD YOUR OWN BURGER. Here, have your burger dreams come true as you create your own for only P220.
But if you feel like wanting to get their signature burgers, you can simply do so by choosing among which you think would be the most satisfying for you, as all their burgers are made sure that they are all equally tasty, but each with unique and interesting flavors.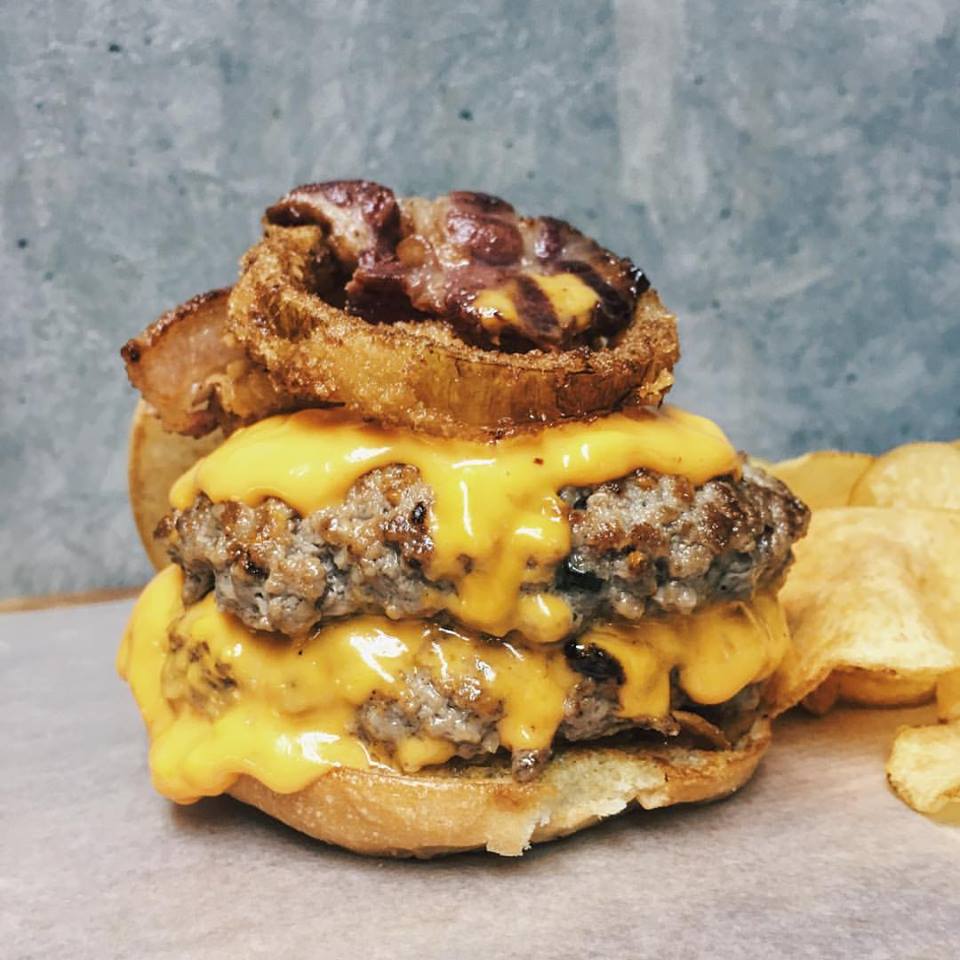 CARDIAC BURGER (P360). The cheesy, greasy, and meaty Cardiac you'll love.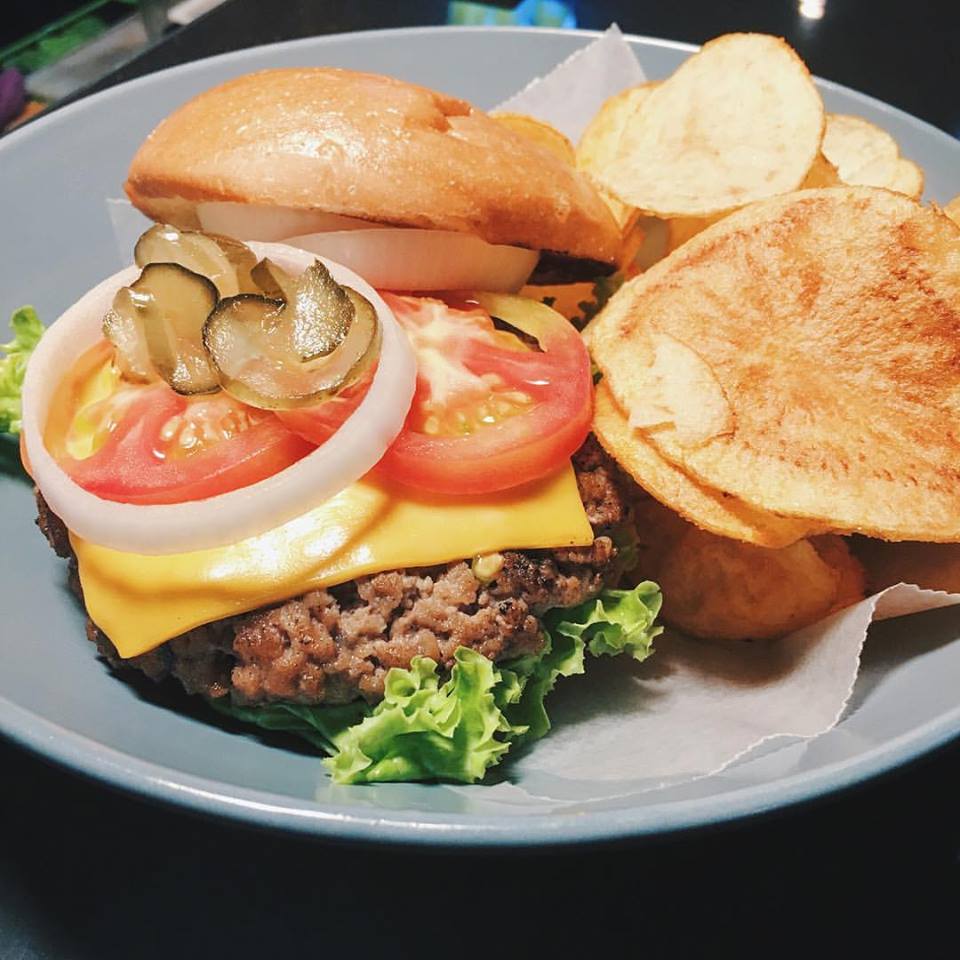 SAD BURGER (P210). This burger filled with fresh tomatoes, onions, and greens will make you feel otherwise.
Aside from burgers, The Burger Lab also serves sumptuous rice meals and pasta which you can order as well. They also have sweets such as milkshakes and desserts to satisfy your sweet tooth.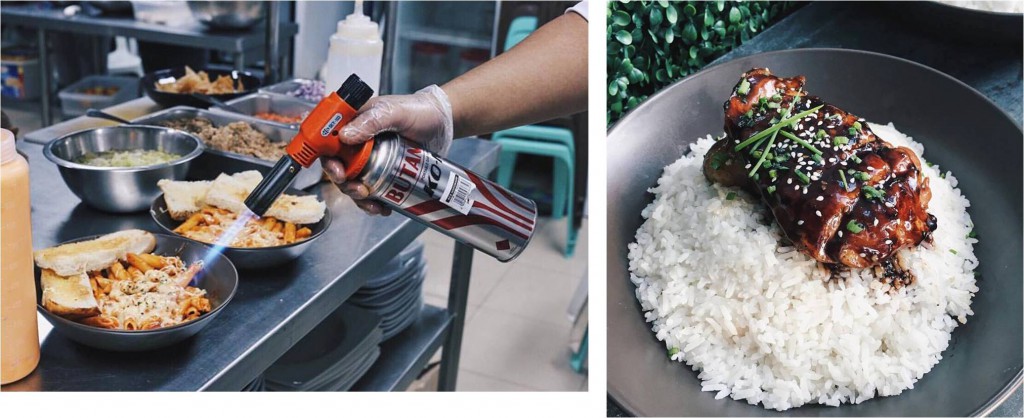 BAKED ZITI (P200) AND CHICKEN TERIYAKI MEAL (P165). Rice meals are available during lunch at 11:00 am to 2:00 pm, Monday to Thursday.
Want to have the chance to create your own burger version? Visit The Burger Lab at SM MOA and have a great meal!
Photos via Burger Lab's Facebook page
4/F Two E-Com Center, Ocean Drive, Mall of Asia Complex (MOA), Pasay City, Metro Manila
02-832-5838
2:00 to 10:00 pm (Monday to Tuesday); 2:00 pm to 12:00 am (Wednesday to Thursday); 2:00 pm to 2:00 am (Friday to Saturday)
theburgerlab.ph@gmail.com