Swiss-Italian goodness in the south: Kehl's Swiss-Italian Restaurant
If you're fond of food trips that involve Swiss and Italian dishes, and you happen to live south of Metro Manila (but not in Makati or BGC), then you are in luck: Kehl's Swiss-Italian Restaurant will satisfy your appetite.
A homey atmosphere coupled with a desire to make delicious Swiss and Italian dishes makes Kehl's a must-visit for lovers of meats, pizza, and pasta. Kehl's aims to be more than just another restaurant that serves a mix of Italian and Swiss cuisine; their spacious restaurant coupled with a modern take on Swiss and Italian classics makes Kehl's the best place to hold celebrations and other kinds of events.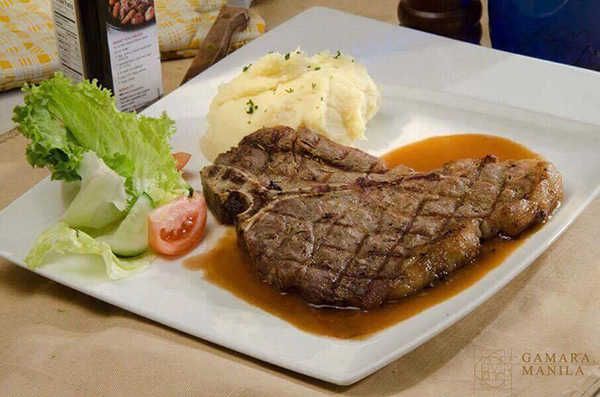 AUSTRAILAN T-BONE (P660). Photo by Gamara Manila, grabbed from Kehl's Swiss-Italian Restaurant
One of their featured dishes is the Australian T-Bone (P660). It's a delicious 300-gram piece of prime steak served with either a peppercorn sauce or gravy and your choice between rice, spätzle, mashed potato, or English fries.
You can find Kehl's Swiss-Italian Restaurant at 163 Aguirre Ave., BF Homes, Paranaque City. They are open from 11:00 am – 11:00 pm every day. For reservations, please call 02-985-0017. Updates on Kehl's can be found on their Facebook page, Kehl's Swiss-Italian Restaurant.
163 Aguirre Ave., BF Homes, Paranaque City
02-985-0017
11:00 am – 11:00 pm daily