Goryeo Korean Dining Restaurant at Okada Manila: A Luxurious Take on KBBQ
Korean barbecue (KBBQ) houses have been greatly permeating the Philippine market—with each of them taking refuge at almost every available place, infusing different twists to the well-loved dining concept.
Among the long list is Goryeo Korean Dining Restaurant in Okada Manila that offers a luxurious take on the KBBQ experience.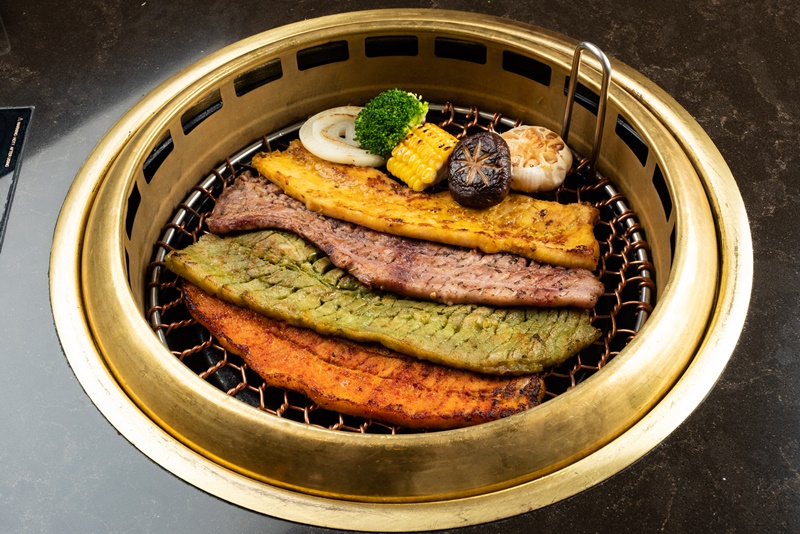 This restaurant somehow runs parallel with the origin of its namesake, the Goryeo dynasty of ancient Korea, that is known for its never before seen affinity with luxury.
A testament to this would be its expanse that's elegantly occupied by posh individual chairs and adorned by art pieces and fabrics that bring a part of Korea's history to life.
But what definitely puts Goryeo at the top of the game is its lines of tables that are equipped with innovative grilling technology, allowing you to indulge in the goodness of Korean food without having to shy away from the smoke.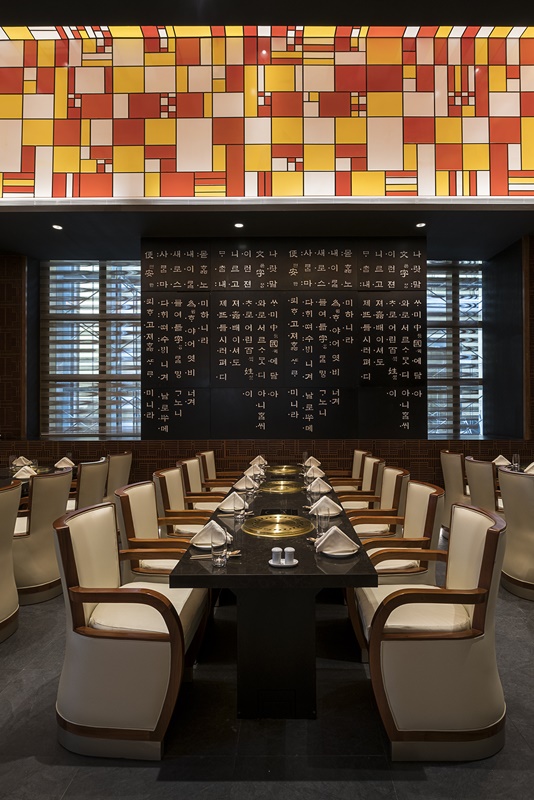 Treat your family or friends to an authentic KBBQ experience at Goryeo Korean Dining Restaurant in Okada Manila
Goryeo boasts a well-curated menu, from where customers can choose a variety of banchan appetizers, premium imported meats, and centuries-old recipes that uphold true Korean flavors. 
Set menu meal for KBBQ starts at Php 2,000, with an additional 10 percent service charge and government tax fee just like every other food in Goryeo.
Apart from the KBBQ meats, highly-recommended menu items are the Bibimbap (Php 500) and fresh seafood dishes.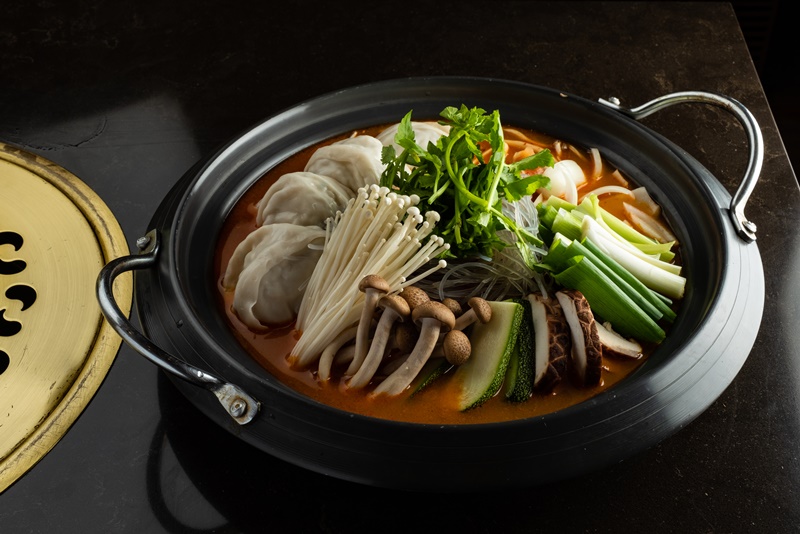 Pork and Kimchi Stew (Php 550)

Since a Korean dining experience is not complete without the famed soju, the restaurant offers only its finest variety. What's more is that custom-made fruit wines are available for guests to take home!
Chef Hakjin Lee, who hails from Korea himself, leads the kitchen of Goryeo. Before setting foot on the Philippine shores, Chef Lee worked in various countries, most notably in Indonesia where he worked for the president of Korea.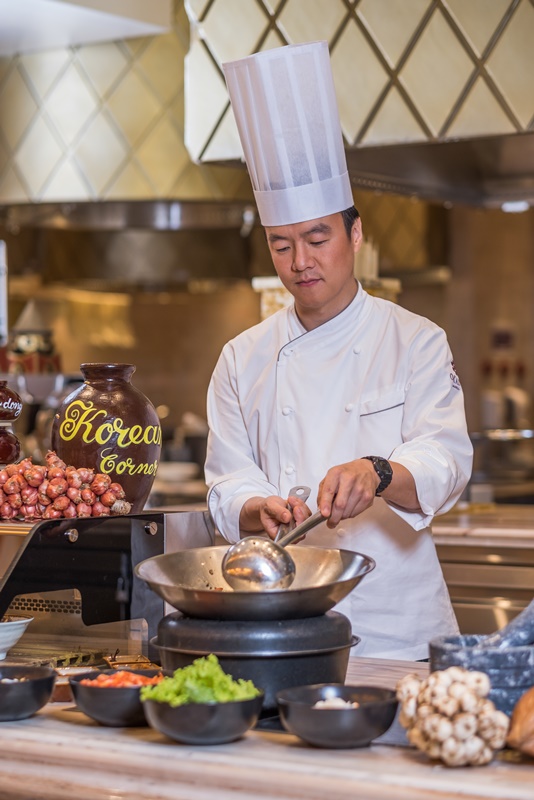 Chef Hakjin Lee of Goryeo
Goryeo Korean Dining Restaurant houses four private dining rooms, so you know where to go if you seek not only an upscale but also a more intimate KBBQ experience.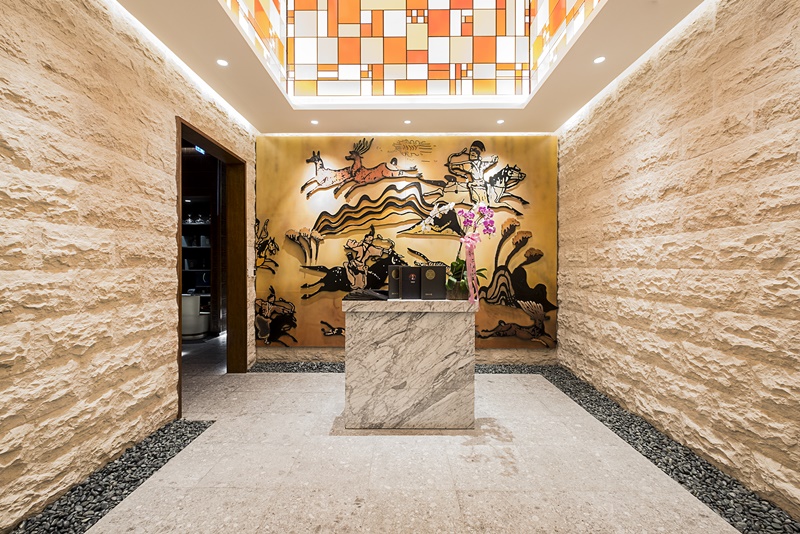 Also read: Okada Manila Unveils 3 Extravagant Villas
---
This first appeared in Philippine Primer's Japanese (Vol. 139) and English (Vol. 44) magazines. 
General Information
Restaurant Promenade, Upper Ground Floor, Okada Manila, New Seaside Dr., Entertainment City, Parañaque City
02-8555-5799
11 a.m. to 3:30 p.m. (Lunch); 6 p.m. to 12 a.m. (Dinner)