Seafront Restaurant and Bar
Delight yourself as you dine in at Seafront Restaurant and Bar in Coron and see a majestic sunset view while you devour on their seafood specialties.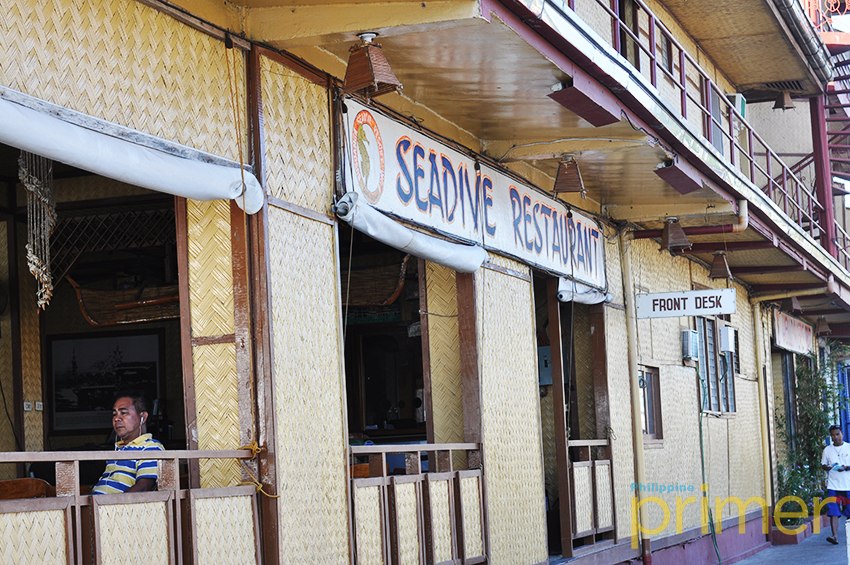 When in Coron, you should not miss out on these two things: one would be the island hopping tour, and another one is their seafood offerings. Coron, Palawan is known for its water activities, which makes seafood as their bestselling dishes.
One of the most popular restaurants in Coron is Seafront Restaurant. It's the in-house restaurant of Seadive Resort, which is the place for diving facilities in the town. With that, the customers who dine in at the restaurant are mostly divers, as it is the most accessible restaurant that offers a great seafood indulgence.
When it comes to their food, bestsellers in the restaurant would be their seafood delicacies. They offer all kinds of dishes that involve seafood, as it loved by many of their customers who come in for a seafood delight. Seafront also offers free coffee to its divers and tourists for a drink, anytime they want.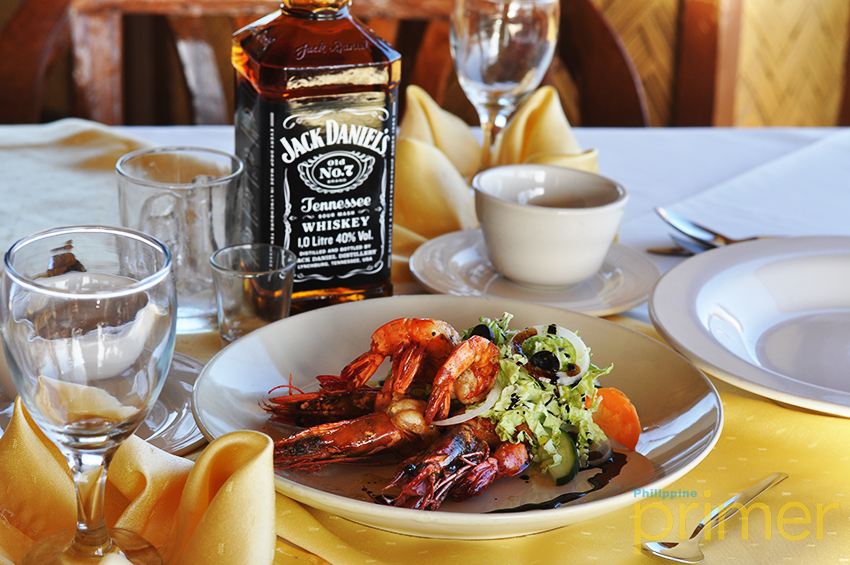 PRAWN SALAD (P360). Have a taste of the restaurant's bestselling salad with balsamic olive oil dressing.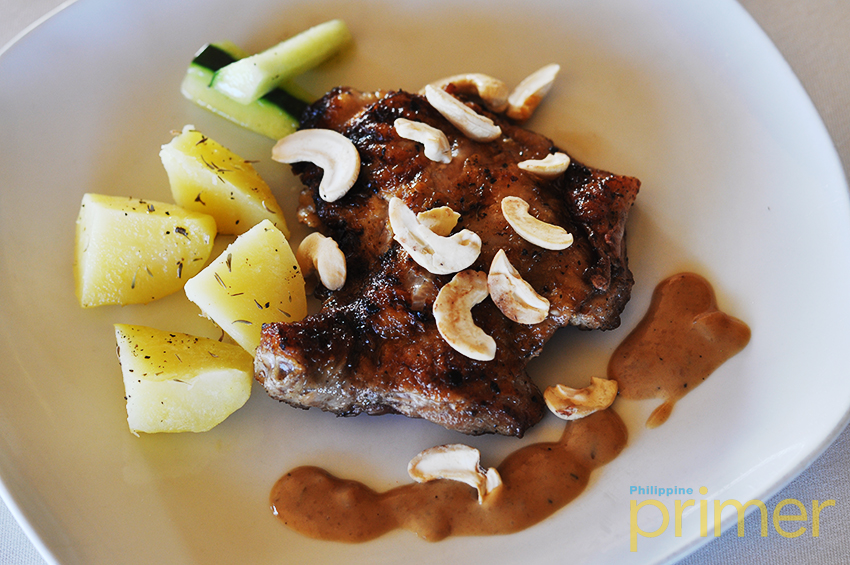 BONELESS CHICKEN THIGH WITH CASHEW NUTS (P280). Try their chicken meal with sliced potatoes, cashew, and gravy.
The restaurant sits atop the water which makes the dining experience more interesting. The place displays a native interior, using cogon grass for the restaurant walls and ceilings and Narra for its chairs. For a stronger structure, the restaurant is backed with cemented walls so as to endure ruins caused by typhoons. The spacious restaurant can accommodate 100 guests and can also hold special occasions for reservations. With its opening nearly two decades ago, it has been popular to many notable people including celebrities, businessmen and ambassadors who come to dine in at the restaurant.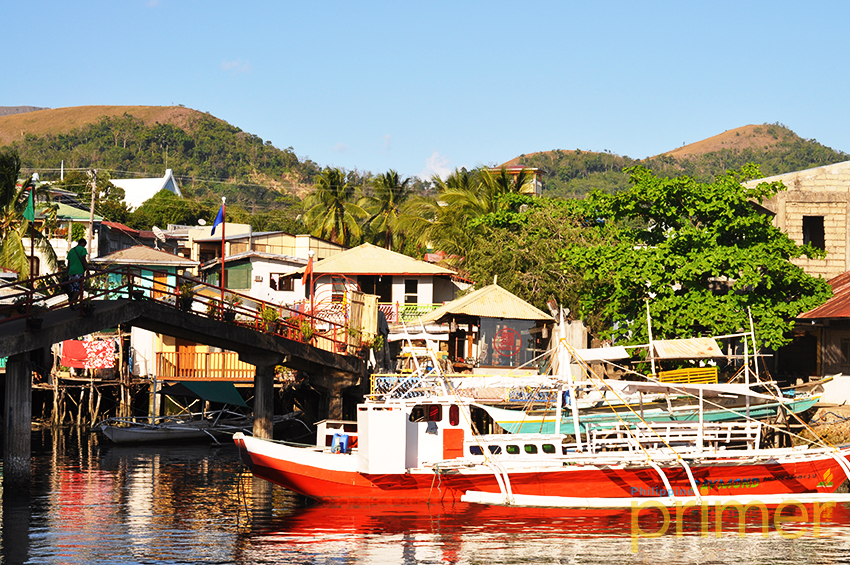 SEADIVE VIEW. As you dine in the restaurant, you will have boats and sunset as your background view.
According to the resort owner, about 95% of the guests in the resort are mostly foreigners, coming from different parts of the world. This is also the reason why they offer fusion cuisine, because the restaurant tries to cater to the different nationalities that come in and dine at the place. Also, he said that most guests are Europeans and Asians, particularly Japanese and Chinese which come in groups.
According to the owner, his friendly and loyal staff who have been there for more than a decade now is also the secret why the whole resort was a success.  With Seadive's amenities such as lodging, dive shop, and the restaurant, they will continue to cater to guests for as long as they will want to explore the beauty of Coron through their services.

Seadive Pier, Brgy. Poblacion 3, Coron, Palawan

0920-945-8714 (Seadive Resort)

seadive@seadiveresort.com