Hunt Restaurant
Found at The Funny Lion Hotel, Hunt Restaurant is one of the upscale restaurants you'll see around Coron. With their extensive menu, you will see the fusion dishes that they serve to its guests and also to its walk in customers.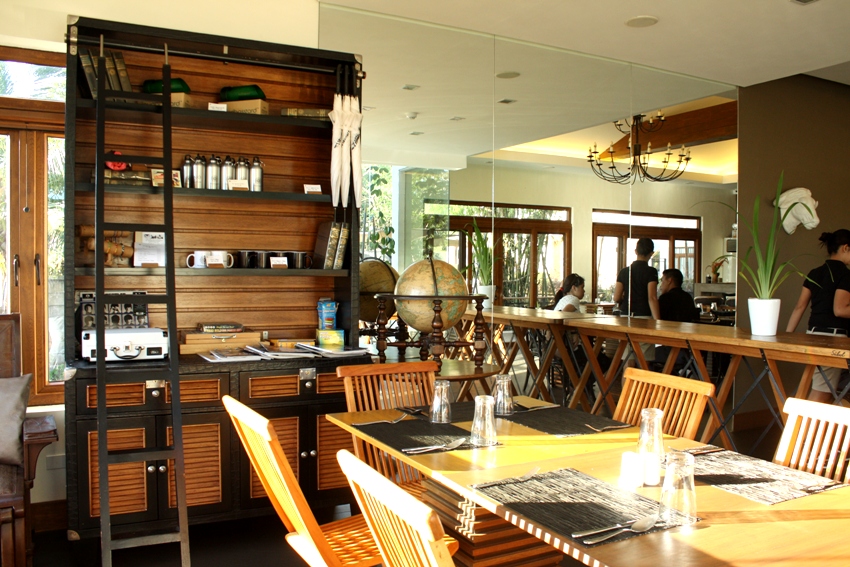 HUNT INSIDE. A spacious restaurant welcomes Hunt guests for a dine.
Opened in 2015, Hunt Restaurant is the hotel's in-house restaurant that serves a wide array of food for both their local and foreign customers. They usually serve Asian and Western cuisine, as many of their guests are from Asian countries such as Taiwan, China, and in Korea where they usually come in large groups either for a business meeting or a vacation. They specialize in Western cuisine as well, as many guests would love to see how they put a twist on traditional dishes.
The restaurant's interiors are mostly made of wood, which gives off that relaxing dining experience vibe. It is placed beside the pool so guests who are at the pool area can place order for some snacks to munch on as they stay around to use the pool. They have a different menu for the poolside from the restaurant itself. Some of the snacks they serve for their poolside menu are salads, Buffalo wings, and seafood snacks such as fish and chips and shrimp in blanket. Prices for their poolside menu range from P190 to P270 per dish which is very reasonable for its generous servings.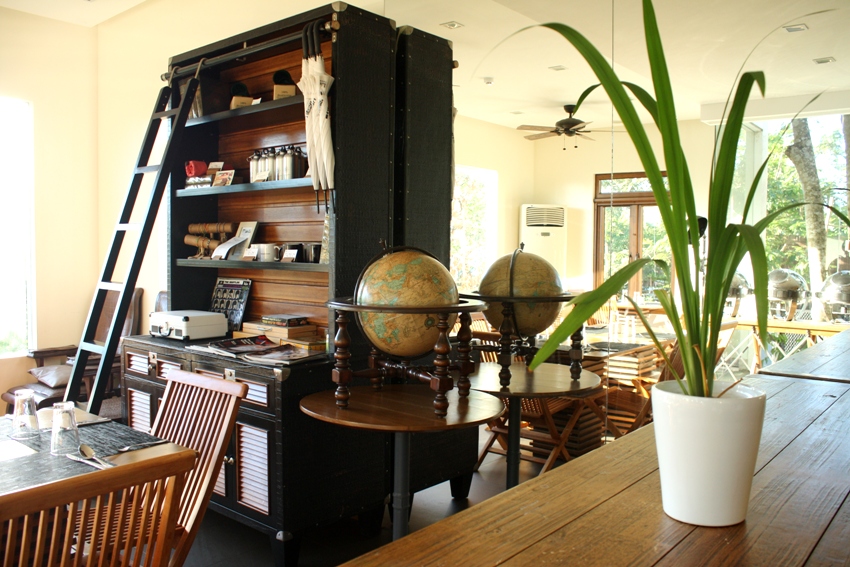 HUNT INTERIOR. The woody interiors of the restaurant make it a perfect place to dine and relax with.
With its old world charm, Hunt Restaurant makes a great place for conversations over dinner. Here, guests can play board games if they want to just chill and have a fun indoor activity after a long and tiring day outdoors. While doing so, it's best paired with a nice cup of coffee or a light snack offered by the restaurant itself.
The restaurant can accommodate up to 50 guests and walk-in customers. According to Chef Jay, one of the station chefs, most of their customers are foreigners with the majority of them being Koreans and Japanese. This is also one of the reasons why they have a lot of Asian fusion dishes as these are what their customers normally order when dining in at the restaurant.
SAFARI GARDEN SALAD (P420). A mix of greens, eggs, fresh tomatoes, and bacon bits.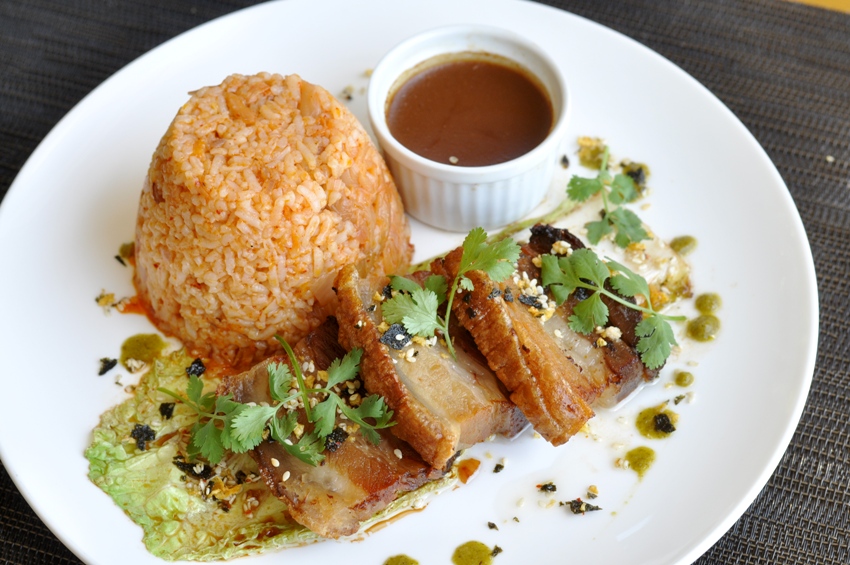 ASIAN CRACKLING PORK BELLY (P410). A crackling pork belly marinated with apple soy and served with kimchi fried rice and goiouon sauce.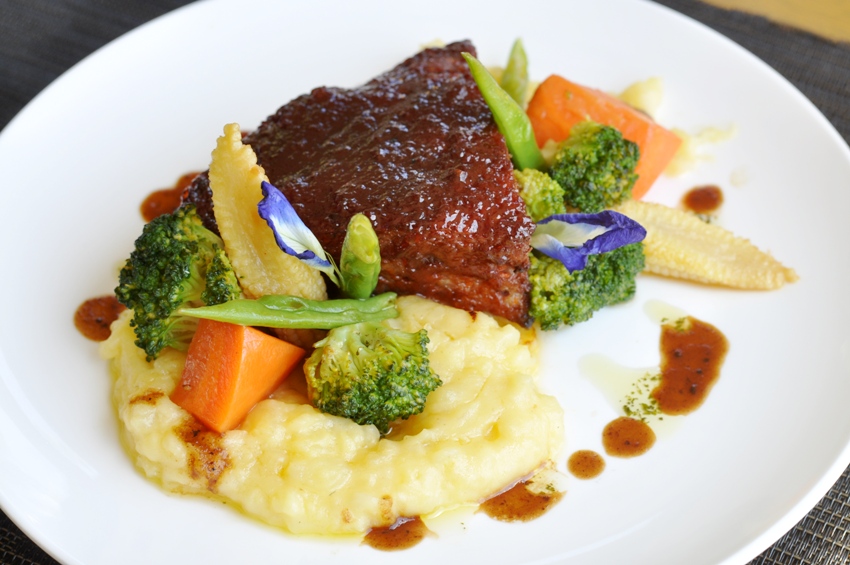 MEAT AND MASH (P390). Barbecue glazed meatloaf with butter mashed potato, buttered vegetables, and pan gravy.
The price of the dishes in the restaurant usually ranges from P150-P700 per dish, which is reasonable as all their dishes are made flavorful to be surely loved by their guests. Every weekend, the restaurant holds a special buffet for those who would love a sumptuous meal for a reasonable price. Every Saturday, they have a grilled buffet for only P450 per person. On the other hand, they hold pizza and pasta buffet every Sunday wherein you can make your own version of pizza for also P450 per guest.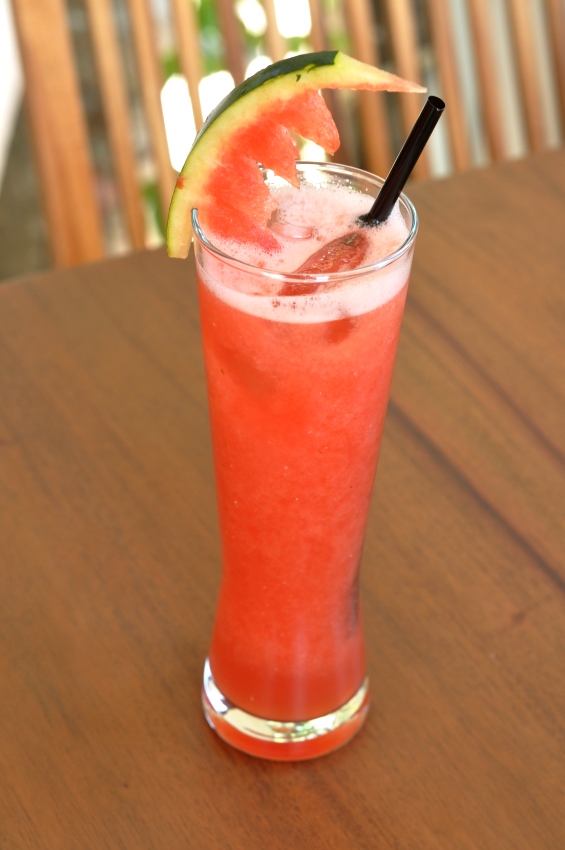 WATERMELON SHAKE (P160). A refreshing watermelon shake as a thirst quencher.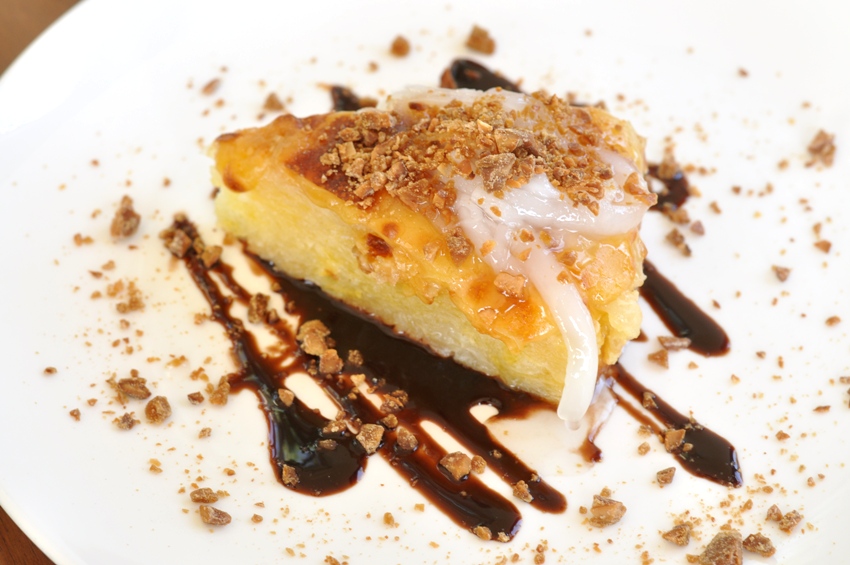 CASSAVA CAKE (P180). For dessert, try their Cassava cake topped with macapuno and toasted cashew nuts.
Hunt Restaurant's menu is separated into categories named according to their specialty. They have "Agabuat" for their masterpiece or bestsellers, "Sugba sa Balay" for in-house grills, "Tunga" (Middle) for sandwiches, "Malabeg" for Long such as lasagna, "Merienda" for snacks such as pizza, "Himagas" for desserts, and "Inumin" for beverages.
They also have a so-called "Fresh Catch of the Day" where the restaurant offers to cook fresh seafood according to your preference: whether you'd like it steamed (with oriental sauce), deep fried (with sweet and sour sauce), grilled (with Sinugba sauce), or as a soup (such as Sinigang or Tinola.) The prices will be per 100 grams so you should ask the restaurant server for more details about this on their menu.
Indeed, Hunt Restaurant offers a pleasurable dining experience not only because of their food, but also because of the relaxing ambience. See what other dishes you might like as you visit the Hunt Restaurant at The Funny Lion, when in Coron.

Sitio Jolo, Poblacion 5, Coron, Palawan (located at The Funny Lion)

10:00 am to 12: 00 mn (the restaurant is open as long as there are customers)