Verde Divers White Beach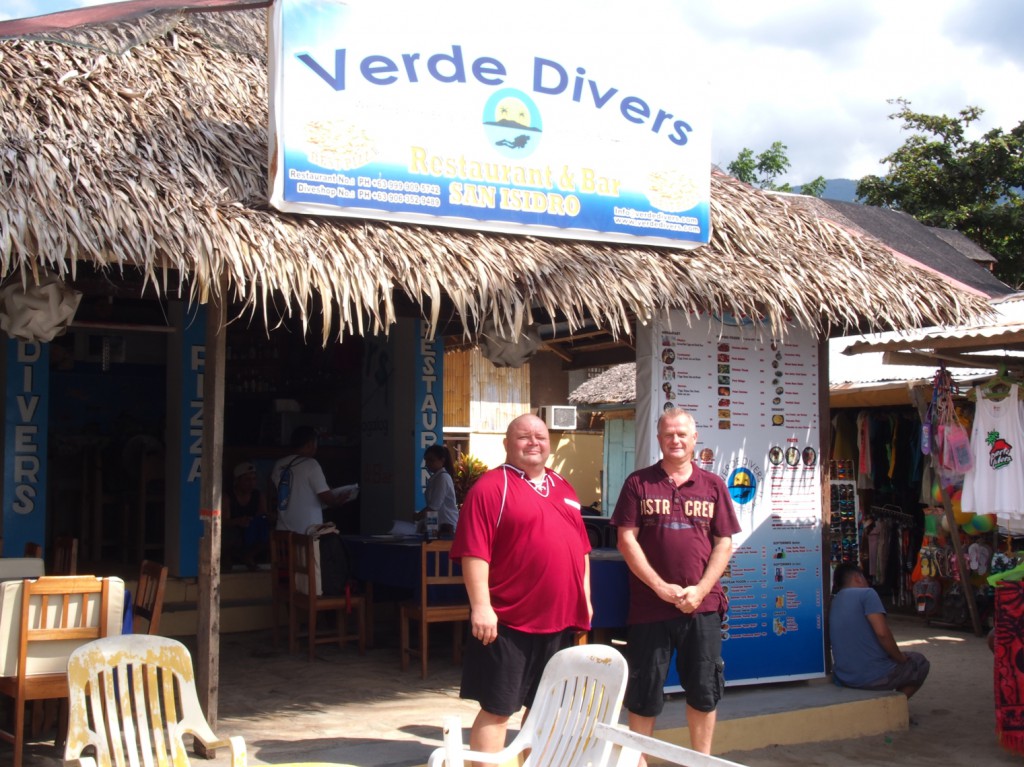 Verde Divers. Eat first, dive later.
–
A restaurant combined with a diving shop, Verde Divers White Beach is owned by a certain Mr. Stefan who, like other expats in the Philippines, has fallen in love with the country and decided to stay by opening an eating establishment.
–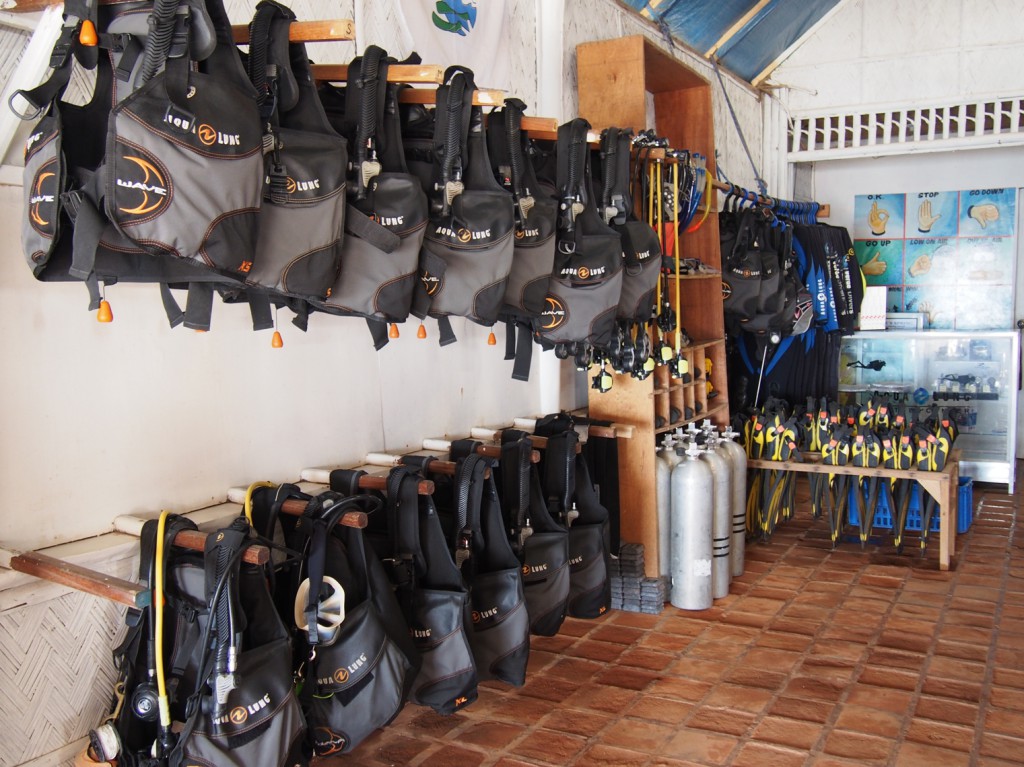 Diving gear ready for grabs.
–
Overlooking the sea and surrounded by souvenir shops, the restaurant at the back, surprisingly, is not decorated like that of the dive shop. Sunburnt tourists and tanned visitors can easily see customers eating with gusto when they pass by, clearly enjoying the food they offer. As the passion of the two owners has come to its full shape, alongside it is their pizza which is hailed by most as the best.
They believe in the delectable taste of homemade dishes, example is their bread and pizza. Their Hawaiian (P380), a party plate of tomato, mozzarella, pineapple, ham, and mushroom results to a sweet pizza perfect for the tropical mood. It is good for up to three persons sharing. Verde Divers is a luscious first stop for cheesy pizza with a ton of toppings before taking a dip.
–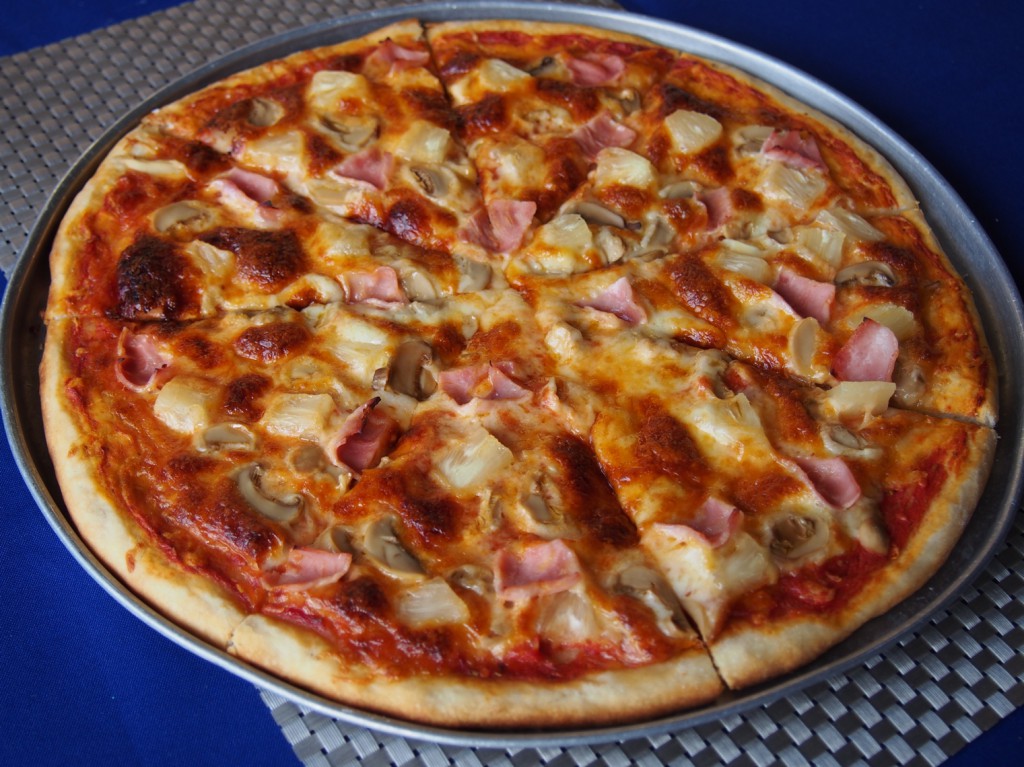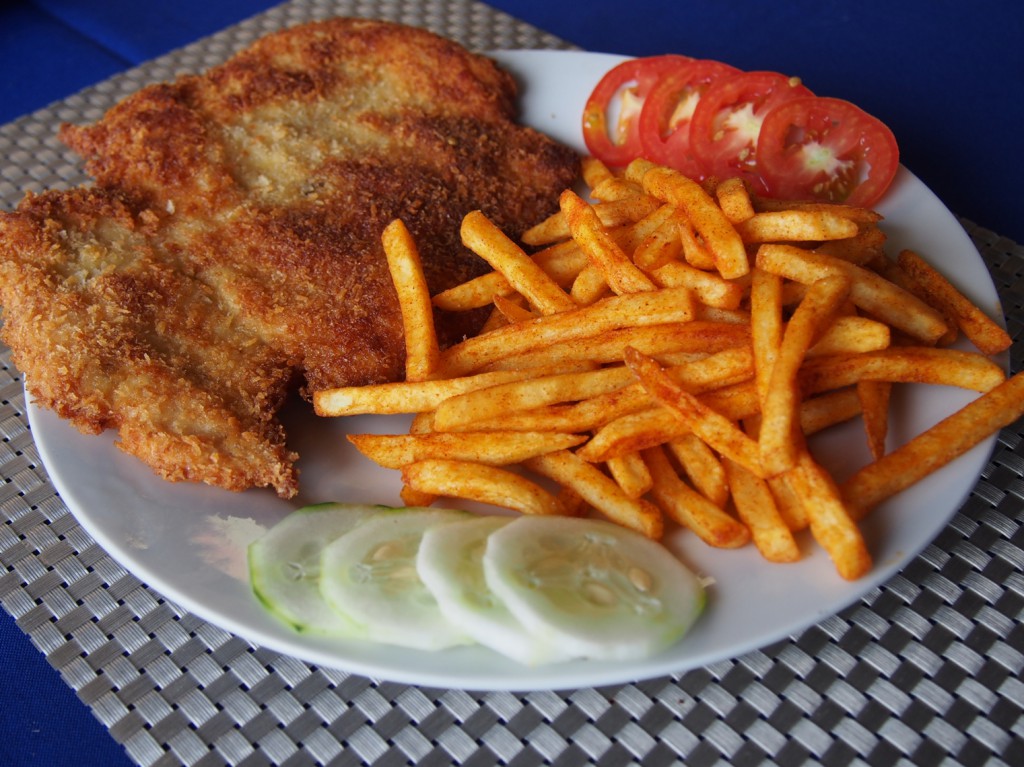 Their sinful Hawaiian (P380) and German Breakfast (P250)
–
Another of recommended dish in their menu is the German Breakfast (P250), which is a classic hit for those who want a full, hearty meal.

White Beach, Puerto Galera, Mindoro