St. Nicholas Restaurant and Catering Services
Enjoy delectable Filipino flavors in this new found!
Who would have thought that in the quiet and silent residential area in the heart of the bustling city of Manduluyong (few blocks from the city hall) lies a unique Filipino-Asian fusion restaurant? St. Nicholas Restaurant and Catering Services is getting much attention among food lovers and diners in Metro Manila who are looking for alternative quality and affordable menu.
–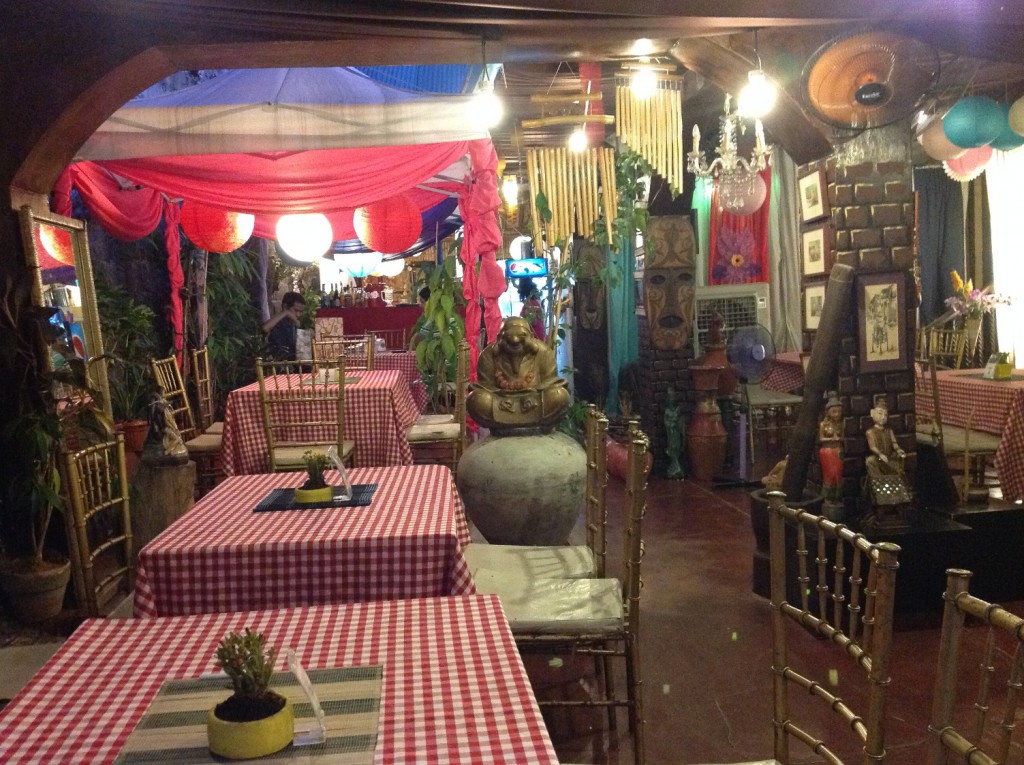 The Main Dining Place
–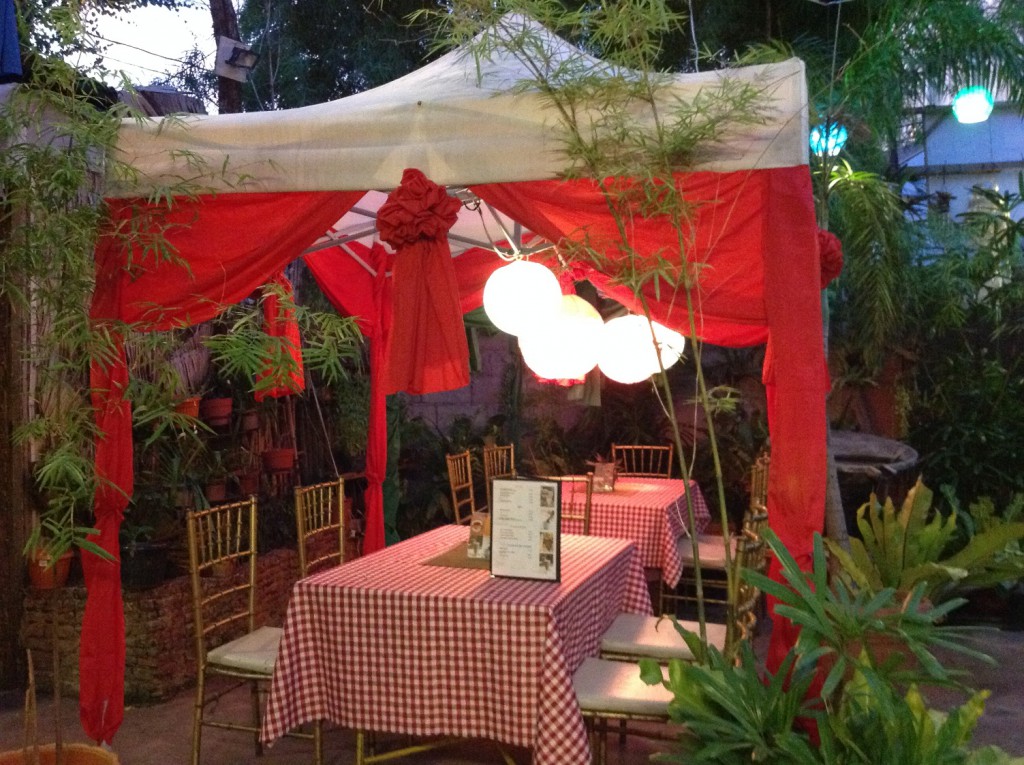 Dining Place Outside
–
The place itself provides a very comfortable, relaxed setting and atmosphere giving a delightful and enjoyable dining experience. It has wide-ranging and comprehensive designs and decorations surrounded by lots of plants and trees, life-sized ceramic statues, Marian shrine, variety of souvenirs and cultural decors, fish pond, multi-light fixtures, among others.
–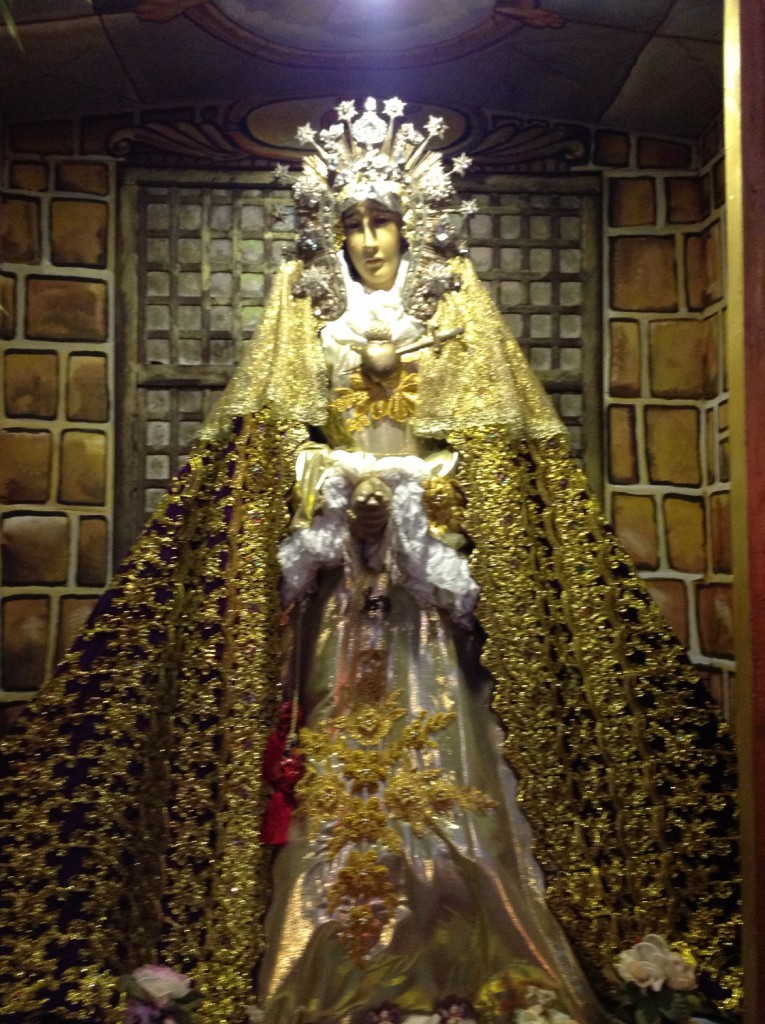 Marian Shrine
–
St. Nicholas has affordable dishes served in gourmet-style and myriad of Asian fusion selections mostly from the Philippines.
–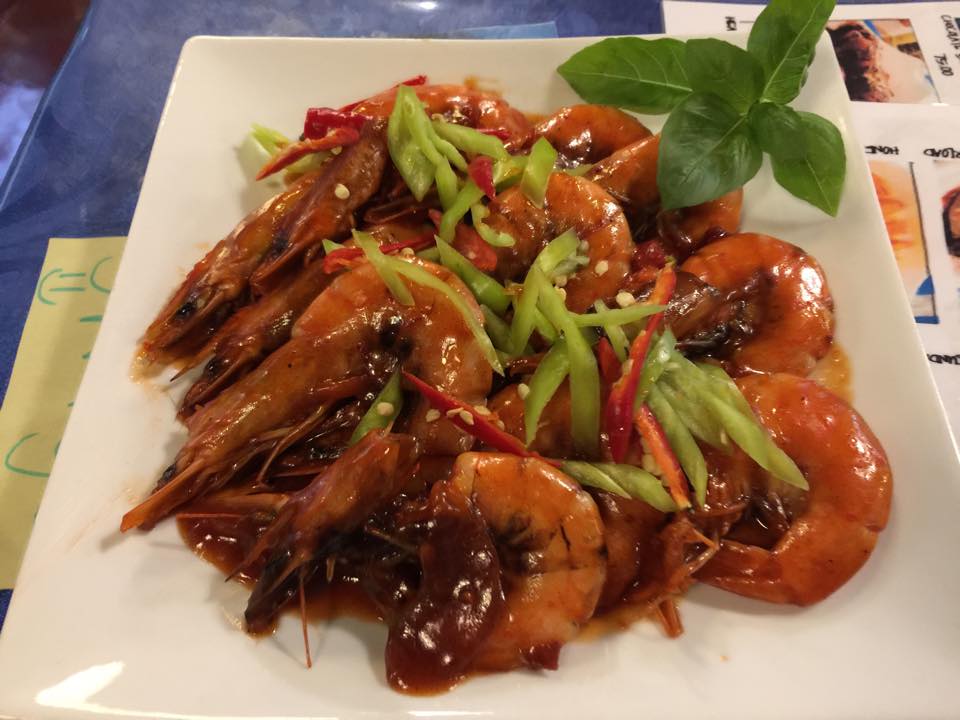 Sweet Chili Garlic Prawn (P199)
–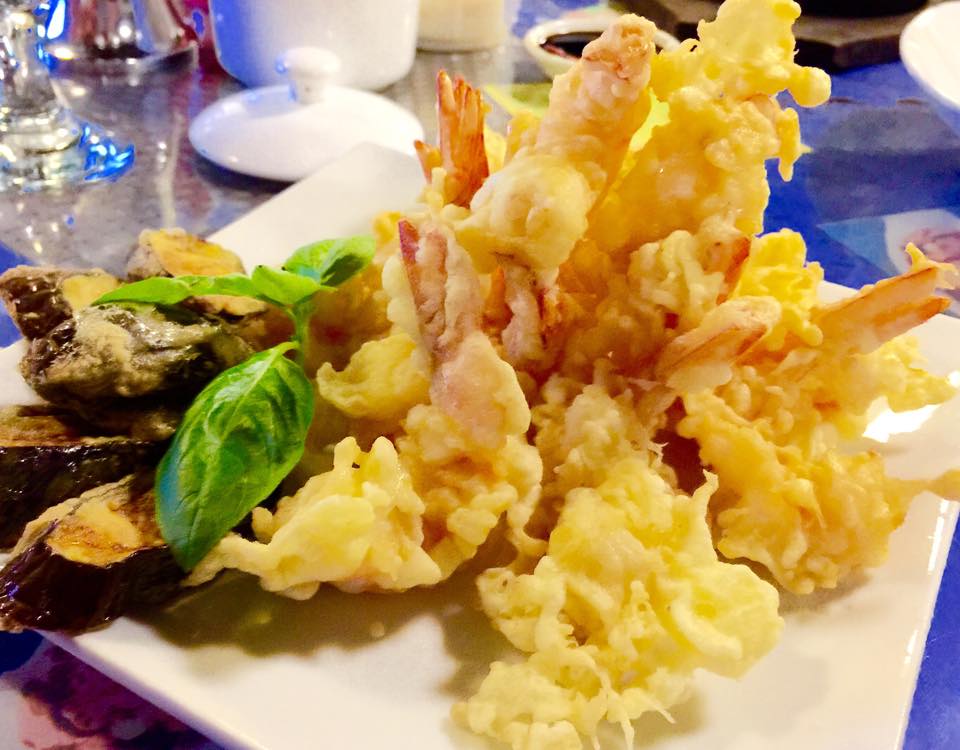 Ebi Tempura with Suka [Vinegar] Dip (P199)
–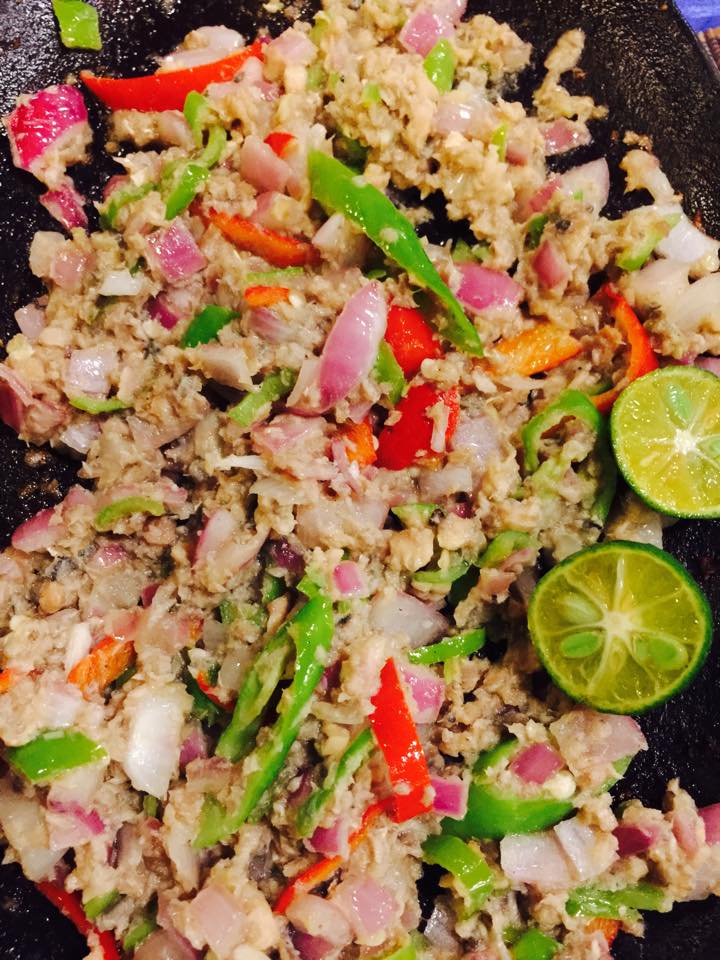 Sizzling Pork Sisig (P99)
–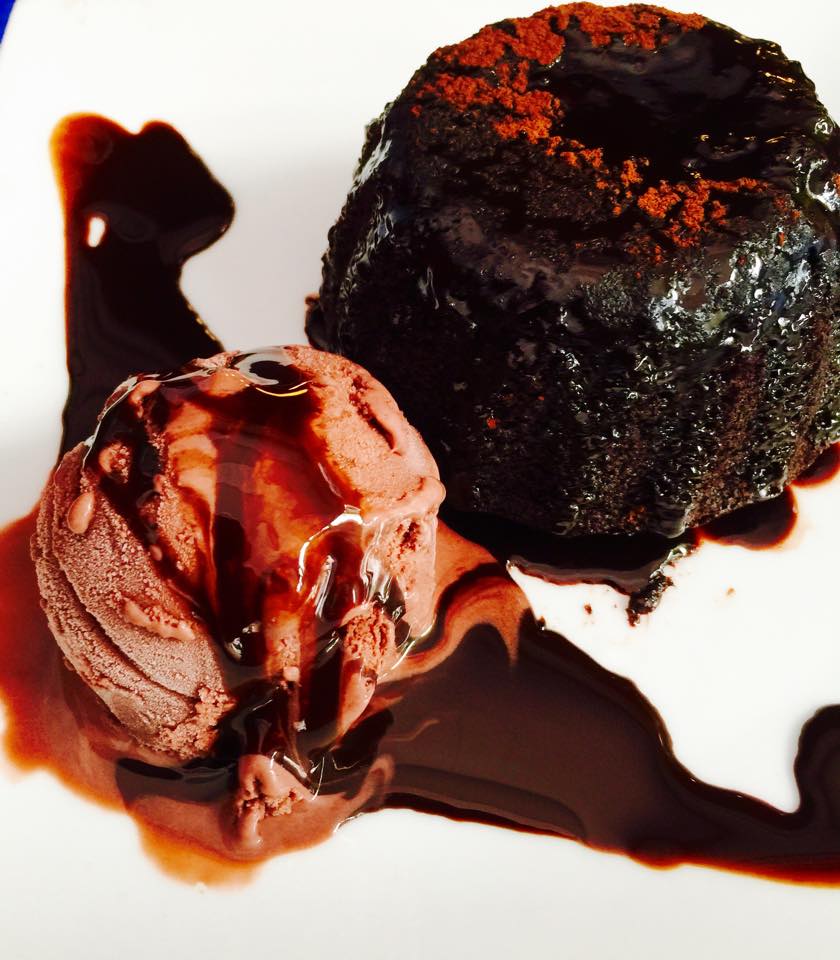 Chocolate Lava Ala Mode (P199)
–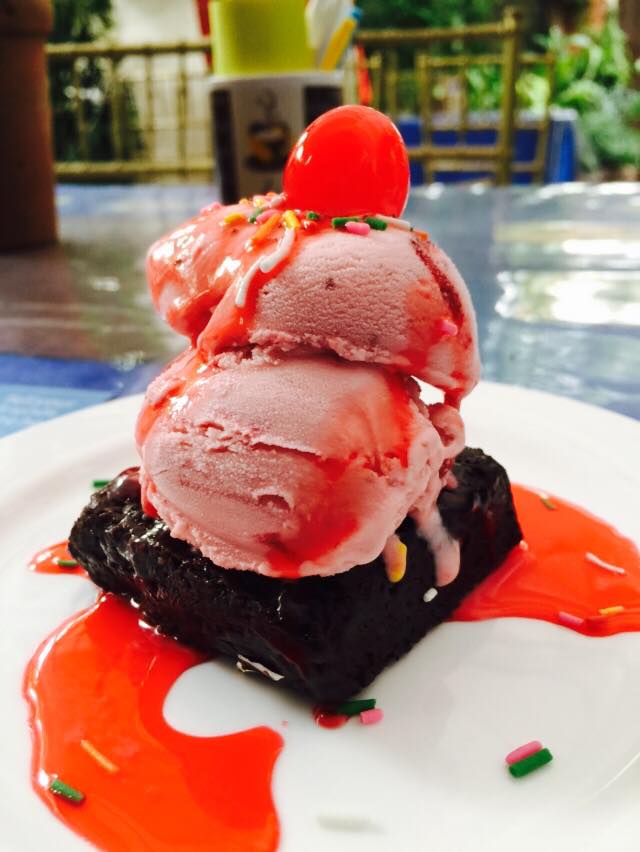 Brownies Ala Mode (P199)
–
Heavenly Chocolate Overload (P165)
–
At the helm of the operations is the charming and amiable chef and restaurateur Nick Pelaez. His passion is travelling, mostly with his brother and other travel buddies, and he has visited and has had awesome adventures in various parts of the Philippines, giving him the courage to put up a food business offering and serving good quality Filipino flavors for an affordable price.
St. Nicholas is also a venue ideal for special occasions like birthdays, debuts, weddings, reunions, anniversaries, intimate dinner date for the couple and the like. They also accept catering services for big and small occasions/events.
Email: st.nicholascatering@yahoo.com

–
Photos and article by Adrian Pempena

#1 Fatima St. corner San Rafael Street, Plainview Subdivision, Mandaluyong City.

(02) 788-6426 / 535-76-37 or Telefax Number: (02) 535-76-37 or Mobile Numbers: (09208017088/09295658125 Smart) (09162215404/09771764759 Globe)

11am to 12midnight Tuesday to Sunday