Yoshinobu Japanese Cuisine
Experience a great Japanese cuisine dining experience that lets you in on delectable fusion dishes through innovative creations in the name of Yoshinobu.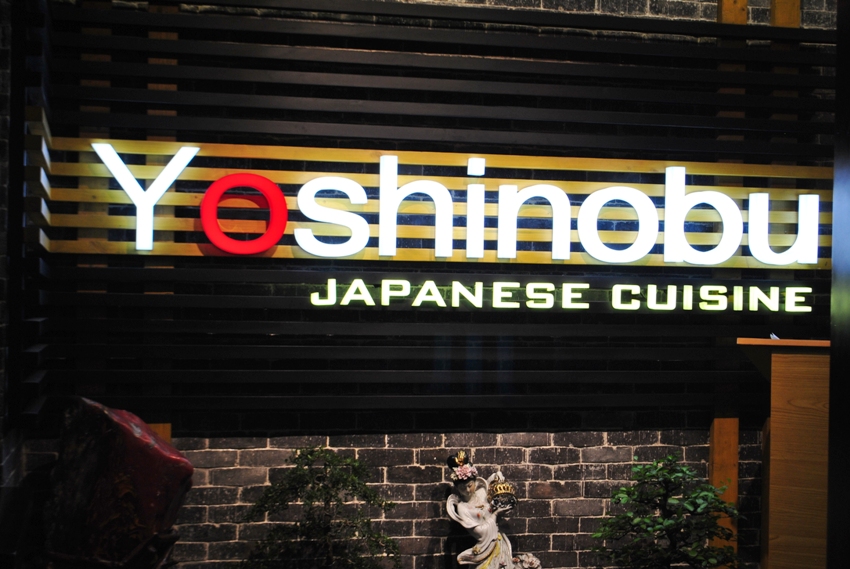 Yoshinobu is a hidden Japanese restaurant gem located at the second floor of the Antel Corporate Center in Salcedo Village. Though it can be quite difficult to locate, you'll be amazed at how cozy its interiors are, perfect for midday meetings or a relaxed dining situation.
DINE IN. Yoshinobu's spacious and well-lit restaurant is decorated with paintings hung on the wall for a contemporary feeling.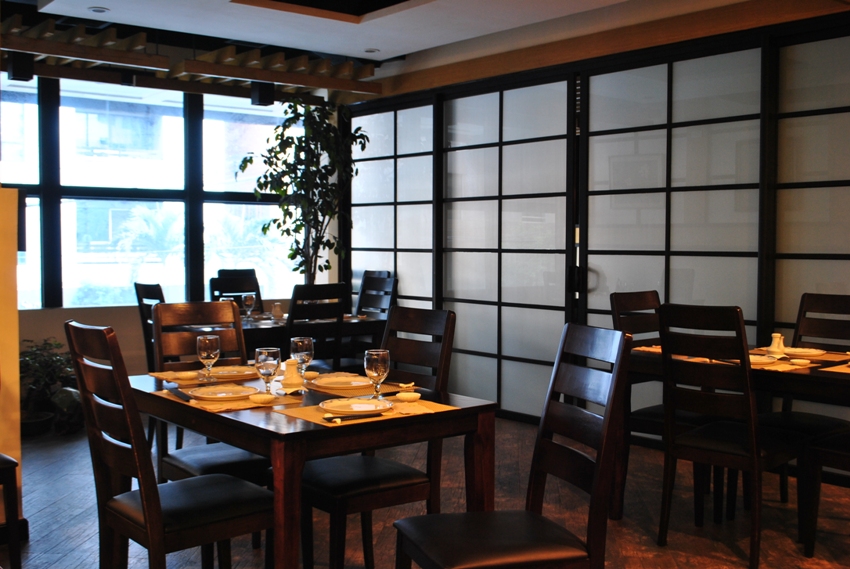 FOR PRIVACY. If you want privacy, you can opt to dine at their function room which is ideal for meetings.
Yoshinobu takes its name from a historic past as 'Yoshinobu' was the last Tokugawa shogun in Japan. He was one of those who helped make the restoration of the power to the emperor in the 1860s war. With that, the owners of the restaurant thought that it would be a great idea to name it after the warrior, which they would like to embody as a place to feed the emperor.
This Japanese restaurant offers a variety of fusion dishes conceptualized by the owners themselves. With their experience in managing Japanese restaurants for a decade now, they said that they know exactly what the customers want. This is the reason why when they create new dishes every week, they make sure that it stands out among other Japanese food.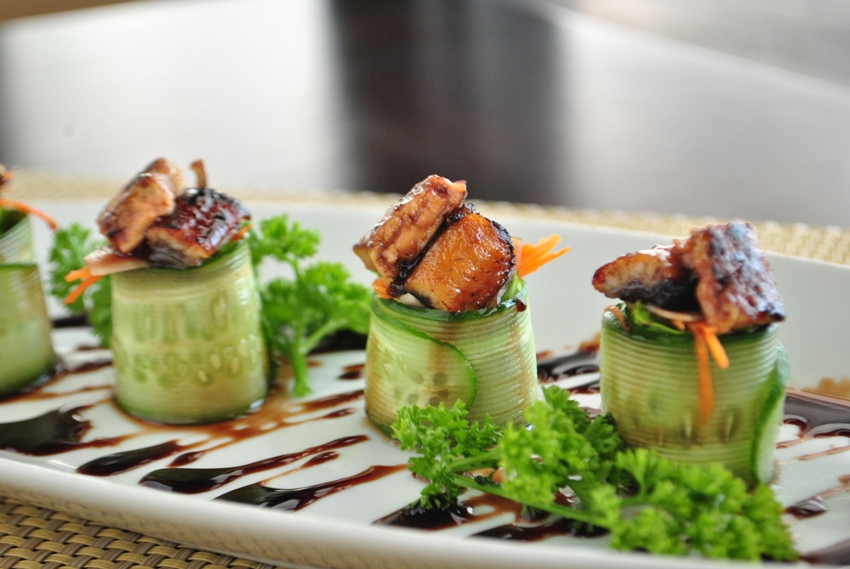 FOIE GRAS UNAGI. When visiting the restaurant, try their Foie Gras Unagi which is a combination of lolo roso, cucumber, and carrot top with goose liver and eel. Priced at P465.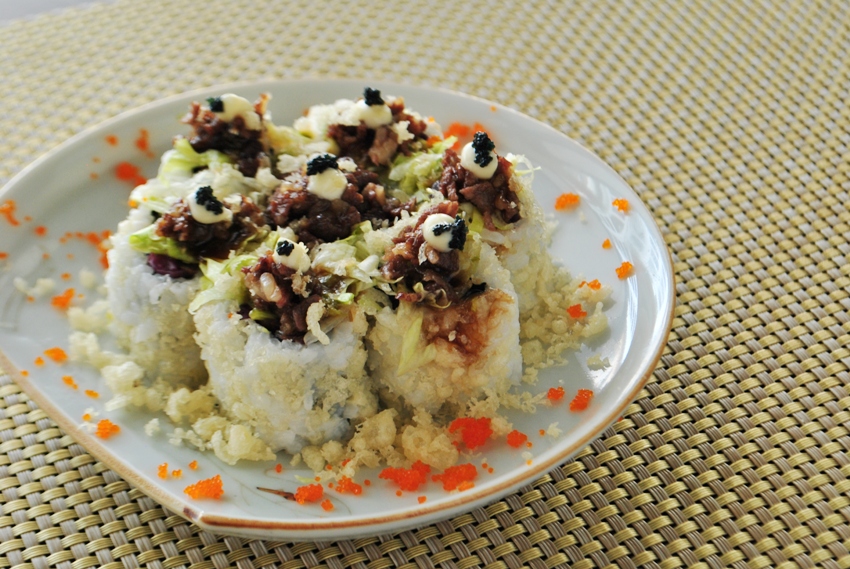 YOSHINOBU'S KARUBI MAKI. Check out their version of Karubi Maki with a surprisingly crisp texture which is a perfect blend of Japanese prime beef, asparagus, Japanese cucumber, and the chef's special sauce. Priced at P420.00.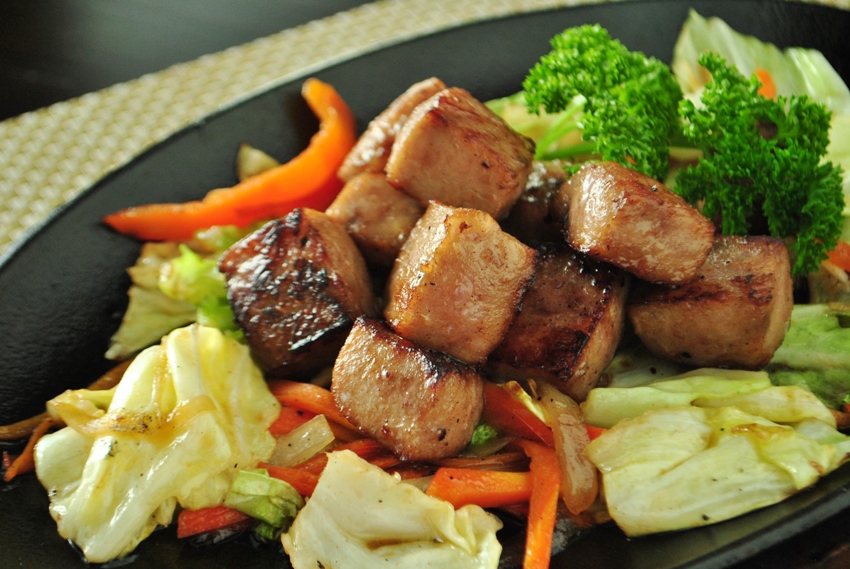 WAGYU BEEF. Try their first class Japanese beef served with mixed vegetables. Priced at P1,500.00
Yoshinobu's delectable servings are mid-ranged priced as they want to cater to employees working within the vicinity of Makati. The foods they serve are not only made appetizing, but they are also meticulously prepared and designed, much to the delight of its guests. Also, Yoshinobu makes sure that they bring their guests to Japan through their innovative dishes.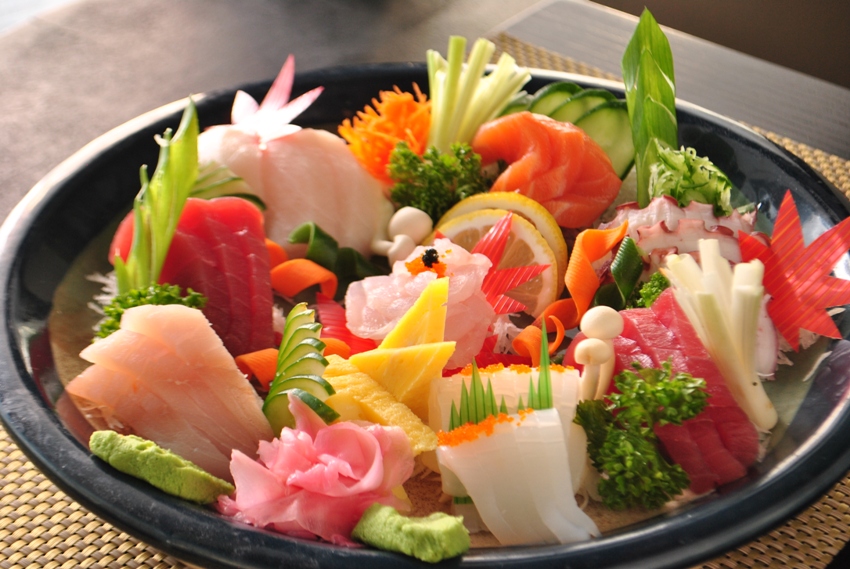 SASHIMI PLATTER. Yoshinobu's mixed sashimi platter is also a must-try that will let you taste this authentic Japanese food. Prices vary accordingly.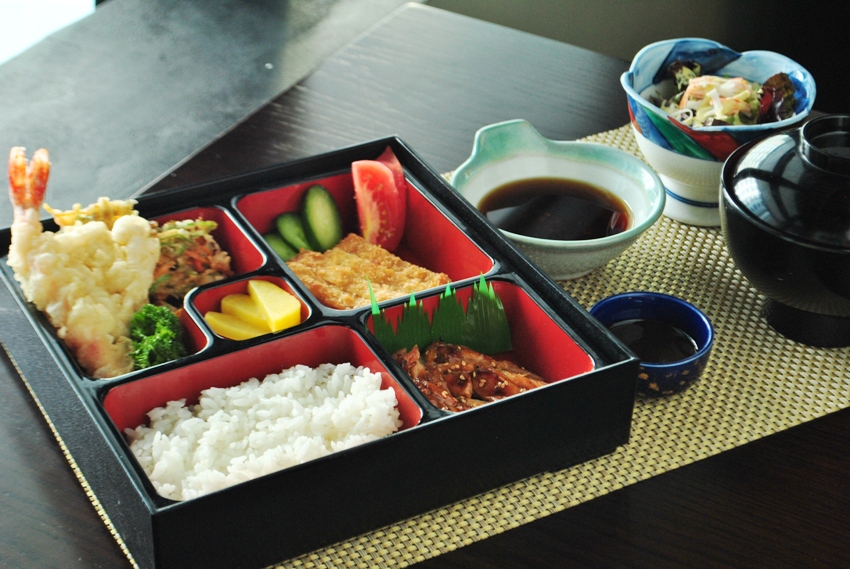 BENTO BOX. What's a Japanese restaurant without a bento box? Be sure to try their rice meals and satisfy your cravings. Prices vary accordingly.
The restaurant's head chef was trained by Japanese which is why the food they serve is guaranteed authentic. The restaurant also serves vegetarian food so vegetarians will surely love the place for their healthy options.
Wanna try scrumptious and creative Japanese dishes? Check out Yoshinobu Japanese cuisine and see what culinary fusion it lets you experience.
2F Antel Corporate Center, 121 Valero St. Salcedo Village, Makati City, Metro Manila
02-815-6382 or 52
7:00 am to 10:00 pm (Monday to Friday); Saturday is for reservations only.