Mendokoro Ramenba in Makati: The First Ramen Bar Concept in the Philippines
Updated as of Aug 10, 2023
If you happen to pass by Salcedo Village in Makati, you've probably heard of this popular ramen house that's always filled with diners waiting for hours in long queues just to be served with a hot bowl of ramen. Well, you should be curious because this restaurant is unlike any other!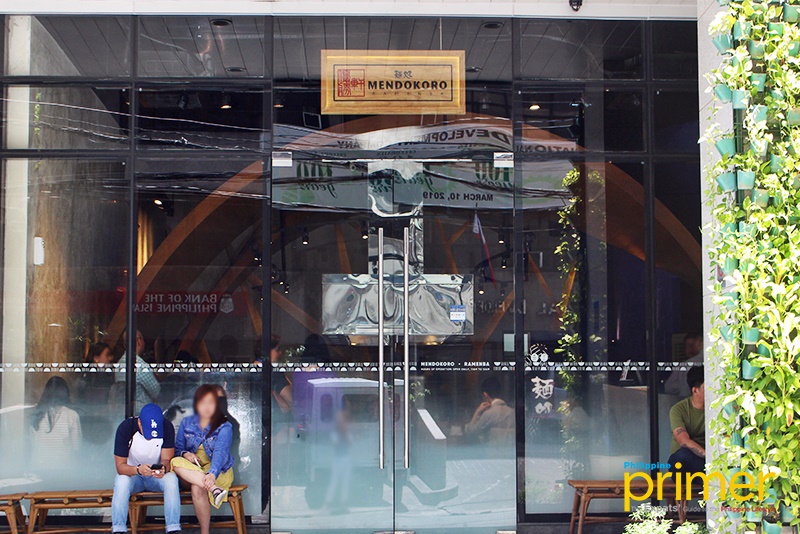 Established in 2014, Mendokoro Ramenba is the first-ever ramen house in the country to adopt a common Japanese ramen bar concept that brings diners closer to the kitchen. Inside the restaurant, counter seats surround the open kitchen, offering a unique and authentic Japanese dining experience to locals and expats alike.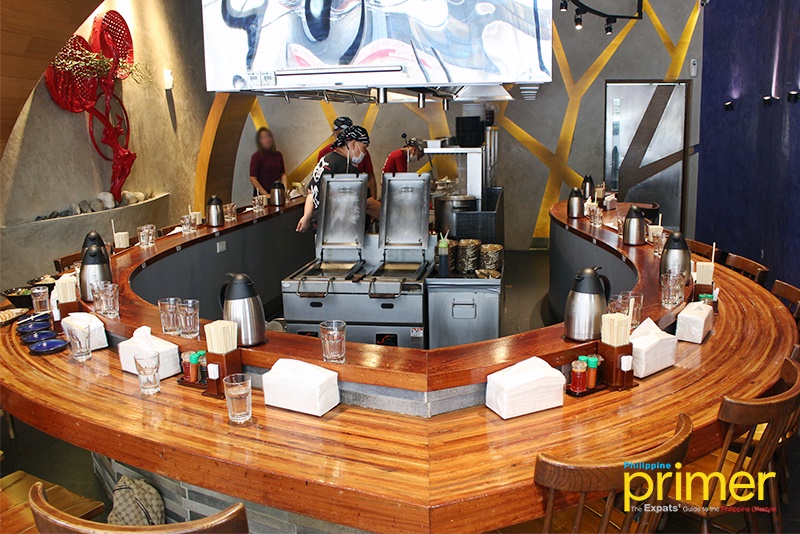 The 23-seater dining counter
You will also be amazed by how aesthetically pleasing the restaurant's interior is. Unlike other ramen houses with designs similar to restaurants in Japan, Mendokoro boasts a bright, modern interior, lending a sophisticated appeal.
Having a ramen bar concept is actually quite challenging especially in the Philippine setting where Filipinos are used to dine as a family or group on tables. It may be unconventional for some but surprisingly, many customers seem to love the concept since 2014.
When it comes to their specialty, Mendokoro Ramenba is known to put a lot of time and effort into their every bowl of ramen. Each bowl is also served as soon as they are ready as the taste of the soup and texture of ramen noodles change in as fast as 15 seconds!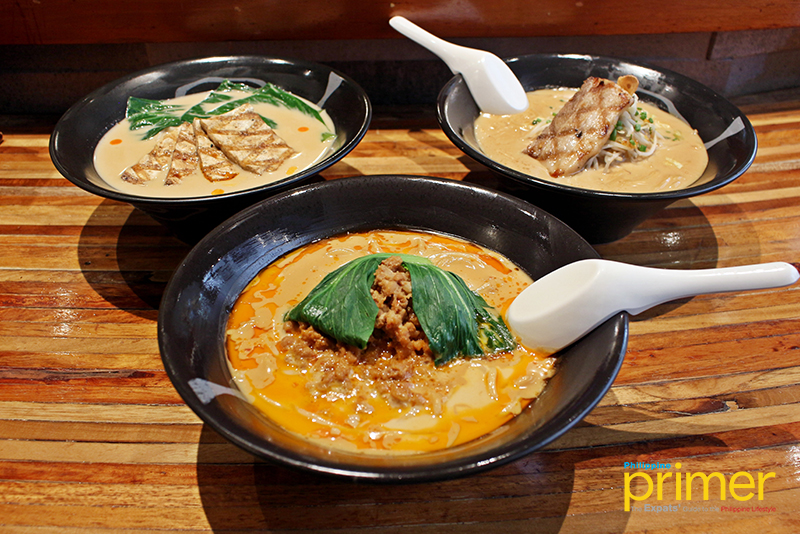 Owner Ryan K. Cruz adds that the temperature plays a big role in enjoying ramen which is why it is best to savor it while it is hot and fresh from the kitchen—the not-so-secret rule to enjoying ramen.
Choose from Mendokoro Ramenba's ramen menu which includes the TanTanMen. One of the favorites among the tonkotsu ramen choices, this ramen is made with sesame base and tonkotsu broth topped with ground pork. It also has chili oil that gives this ramen a red-orange color. But no need to worry because it only has a mild spicy flavor that you can surely handle.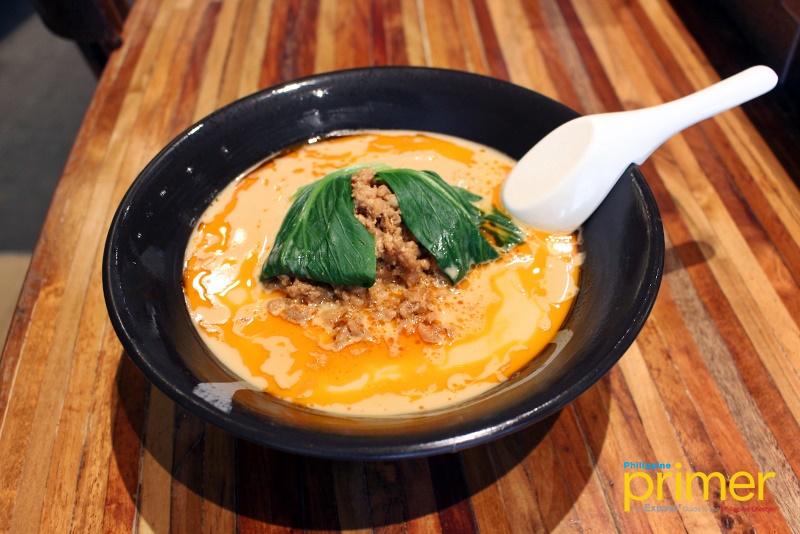 TanTanMen
If you are looking for something out of their usual menu, order the Garlic Shoyu. It is a shoyu-based ramen with a touch of garlic, served with a tender piece of chashu or braised pork belly marinated for less than a day. It has all of the garlic flavors you'll never find in any other ramen in their menu, making it a must-try!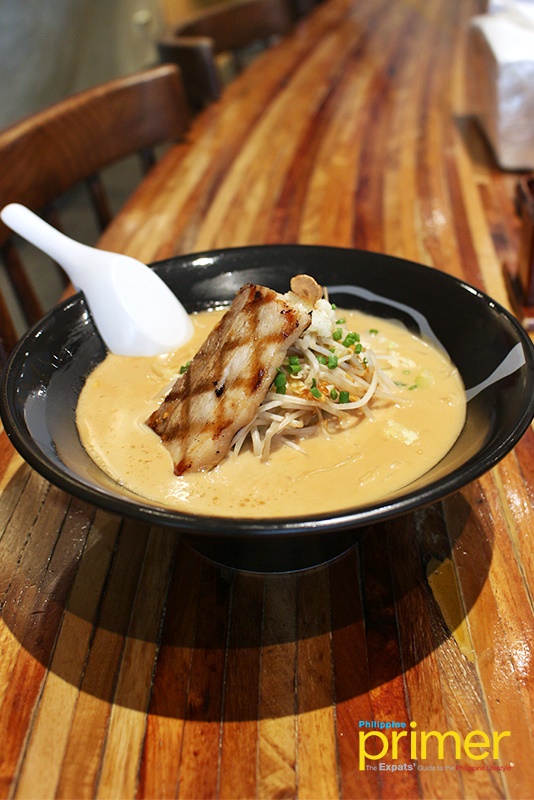 Garlic Shoyu
Last, but definitely not the least, is an item from Mendokoro's secret menu, the Super Chashu. It is the upsized version of their shoyu ramen topped with a double-marinated chashu meat. No wonder it is the best choice for first-time diners at Mendokoro Ramenba!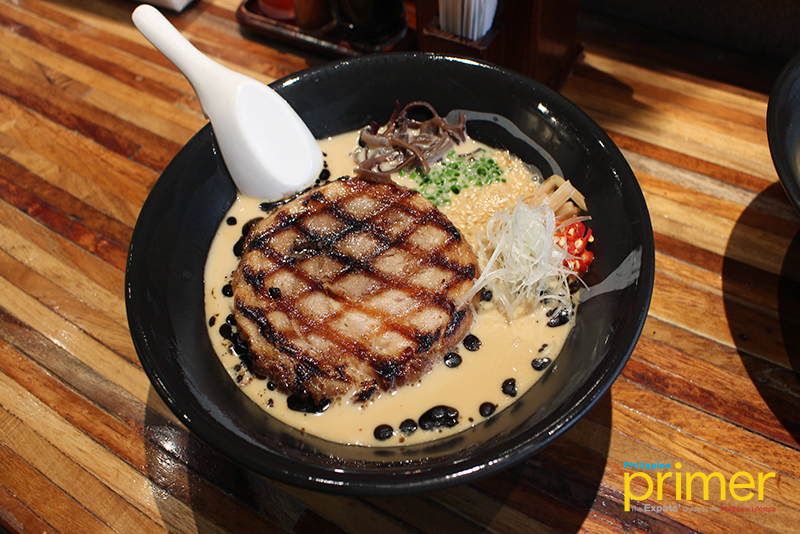 Super Chashu
These ramen specialties are the exact reason to visit Mendokoro Ramenba, and the fact that many people are actually willing to fall in line patiently for at least an hour at certain times of the day, tells you just how special their ramen is. Great thing Mendokoro Ramenba is also now in BGC, Alabang, and Pasay City!
So, go ahead and enjoy a bowl of ramen in more branches in the Metro.
How to get here:
By car: From Ayala Avenue, head towards Paseo de Roxas then turn right at V.A. Rufino St. after the PBCOM tower. Make a left turn at L.P. Leviste St. and turn right onto H.V. Dela Costa St. From H.V. Dela Costa St, make a right turn onto Tordesillas St., another right onto Toledo St., and a left turn at Soliman St.
***
Exclusive Offerings at Mendokoro – Mitsukoshi Mall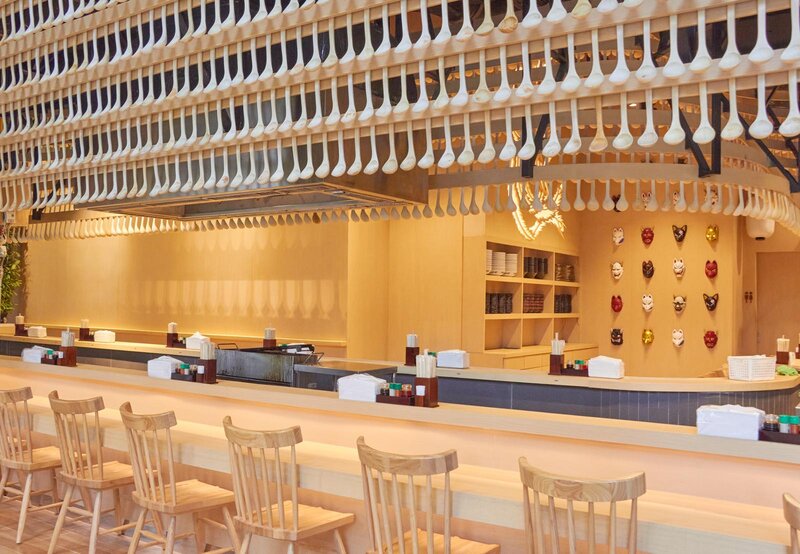 This newly opened branch at Mistukoshi, BGC invites you to savor Mendokoro's beloved ramen bowls, meticulously crafted to perfection. For a change, try their exclusive options. Indulge in its Tantan Mazesoba, a soupless ramen consisting of ground meat, blanched veggies, and chewy noodles sitting on a creamy and nutty sauce.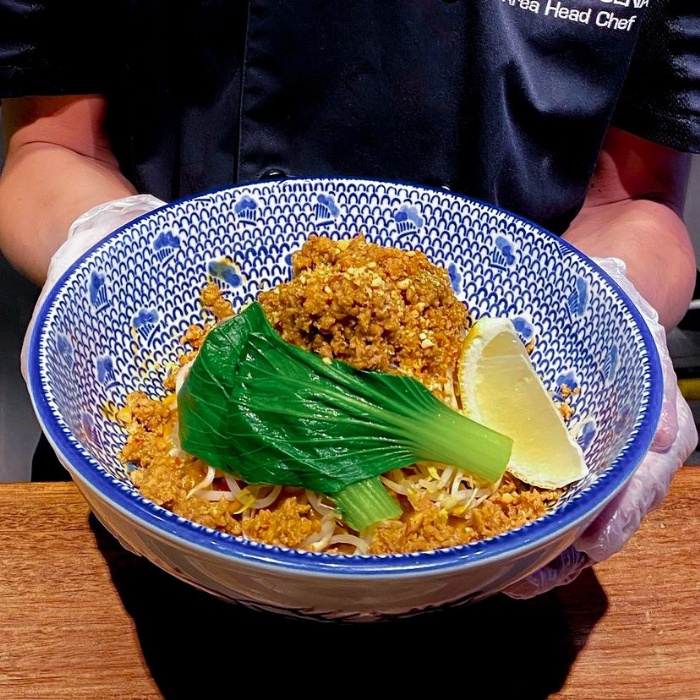 Tantan Mazesoba
Or savor its delightful take on Curry Tsukemen: perfectly cooked noodles and other toppings paired with a curry broth for a dipping experience that's both comforting and soul-warming.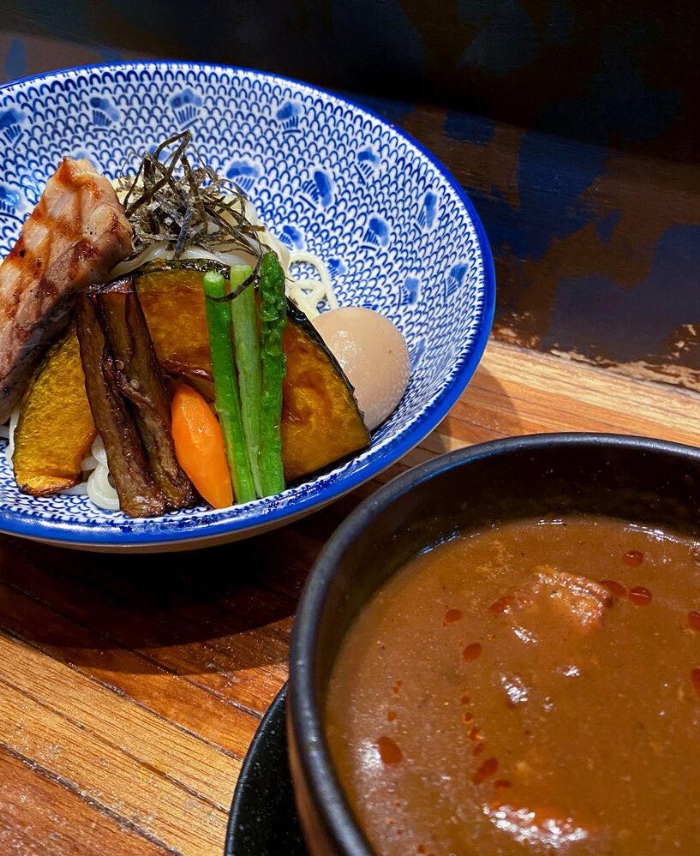 Curry Tsukemen
General Information
G/F V. Corporate Centre Building, Soliman St., Salcedo Village, Makati
02-8478-9625
0917-502-0894
10:00 a.m. to 11:00 p.m.
Unit 0109, Ground Floor, Mitsukoshi Mall 8th Ave. Corner 36th St Grand Central Park North, Taguig
(02) 7729-5437
Molito Commercial Complex, Madrigal Ave, Ayala Alabang, Muntinlupa, Metro Manila
(02) 8808-7424
10:00 a.m. to 11:00 p.m.
116-117 G/F MOA Square, Marina Way MOA Complex, Pasay
0917-704-7104
10:00 a.m. to 10:00 p.m.