C 'Italian in Salcedo
Love pizza but looking for something different from the usual brick-oven pizza? Roll on down to C'Italian's at L'Ermitage Bldg, in Leviste St., cor. Toledo St., in Salcedo, Makati and try their panizzas!
–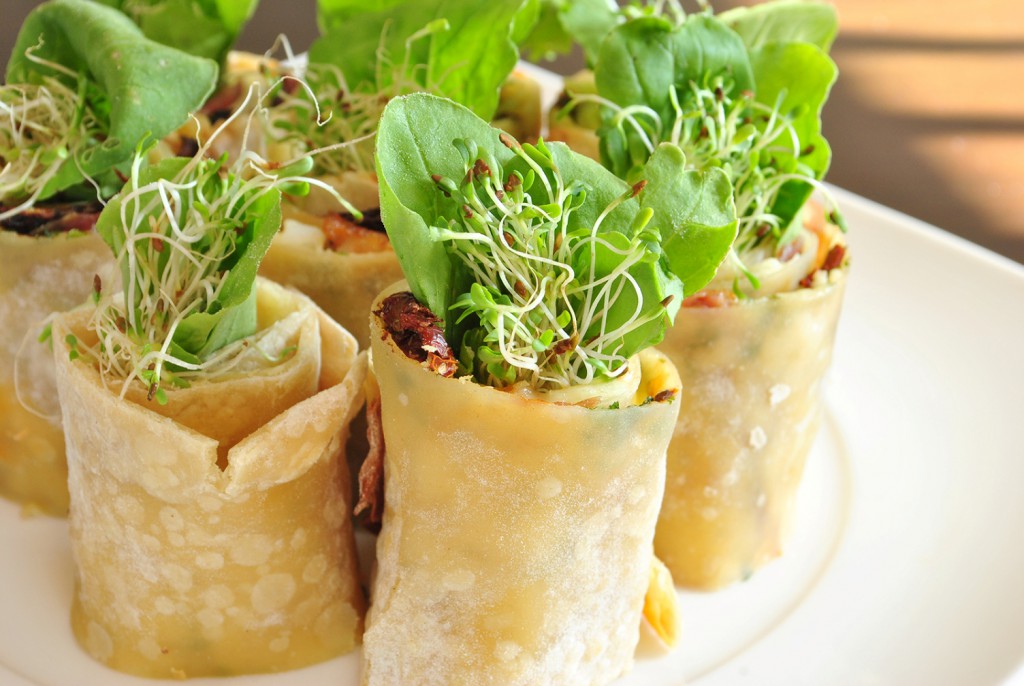 ROLLED UP AND READY! Panizza prepared for your hungry self.
–
Panizza is made of soft and thin dough, which is very popular in Italy. Instead of munching on it upon its arrival to your table, you have to perform specific steps in order to enjoy it. First, you grab a slice from the horizontally sliced panizza. Second, grab a good amount of arugula and alfalfa and position it nicely on your panizza. Lastly, roll your panizza and enjoy! Unlike the usual pizza wherein all the toppings are placed and cooked together with the pizza, a panizza let's you have a kick of fresh veggies in your pizza roll!
–
VOILA! PANIZZA! The unique rolled pizza of C'Italian.
–
C'Italian's bestsellers are the Angelico (Solo P300/La Famiglia P560) which has salami and bacon and the Rolls Royce (Solo P360/La Famiglia P690) which has sweet shrimp and sun-dried tomatoes. C'Italian's menu is not limited to panizzas. If you like pasta, you should give their Linguine Ai Frutti de Mare (Solo P310/La Famiglia P590) a try for a red sauce party in your mouth!
–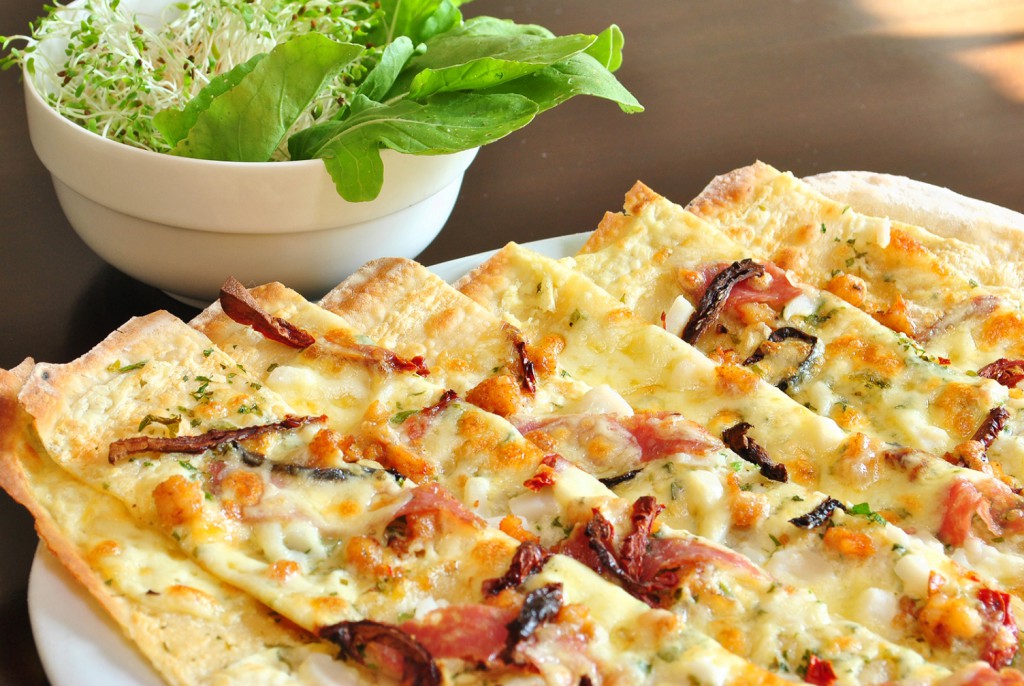 THE NAME SAYS IT ALL. The Rolls Royce panizza is made of salami, scallop flakes, shrimp & dried tomatoes.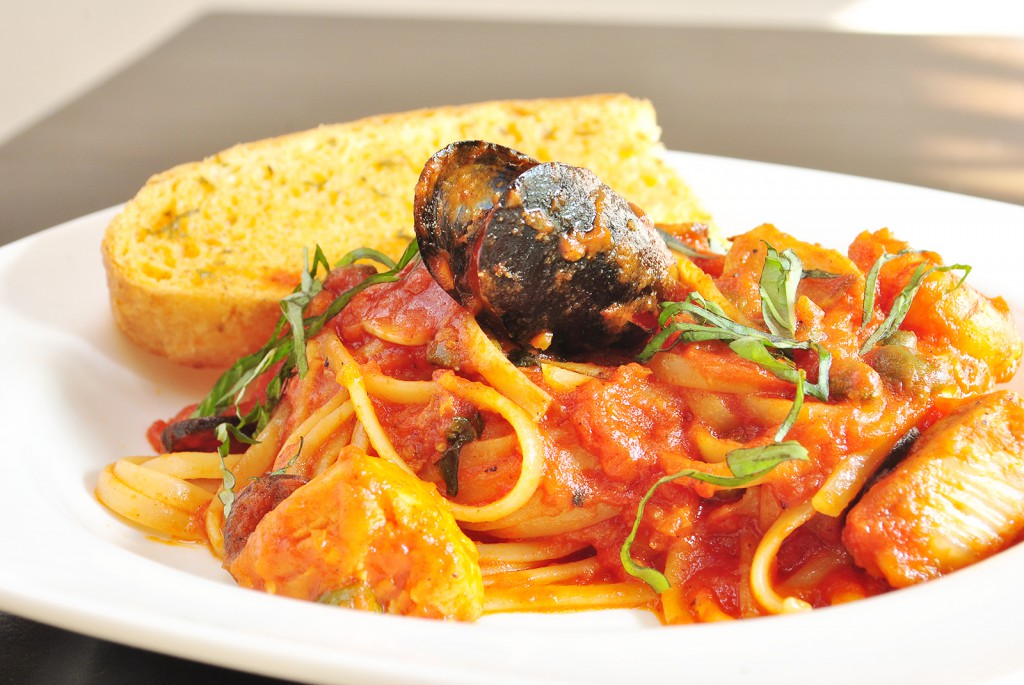 SEAFOOD GOODNESS. Linguine Ai Frutti de Mare is red-sauce pasta with salmon, prawns and mussels!

L'Ermitage Bldg, Leviste St., cor. Toledo St., Salcedo, Makati

11:00 am to 1:00 am (Last Order - 11:00 pm)