Ark Café + Lounge
Drinks, anyone?
Located at the ground level of Classica 1 Condominium in H.V. Dela Costa St., Salcedo, Ark Café +Lounge is a perfect place to study or catch up with friends over a cup of coffee or a bottle of wine. Ark first opened their doors to their now-loyal patrons in April 2014.
–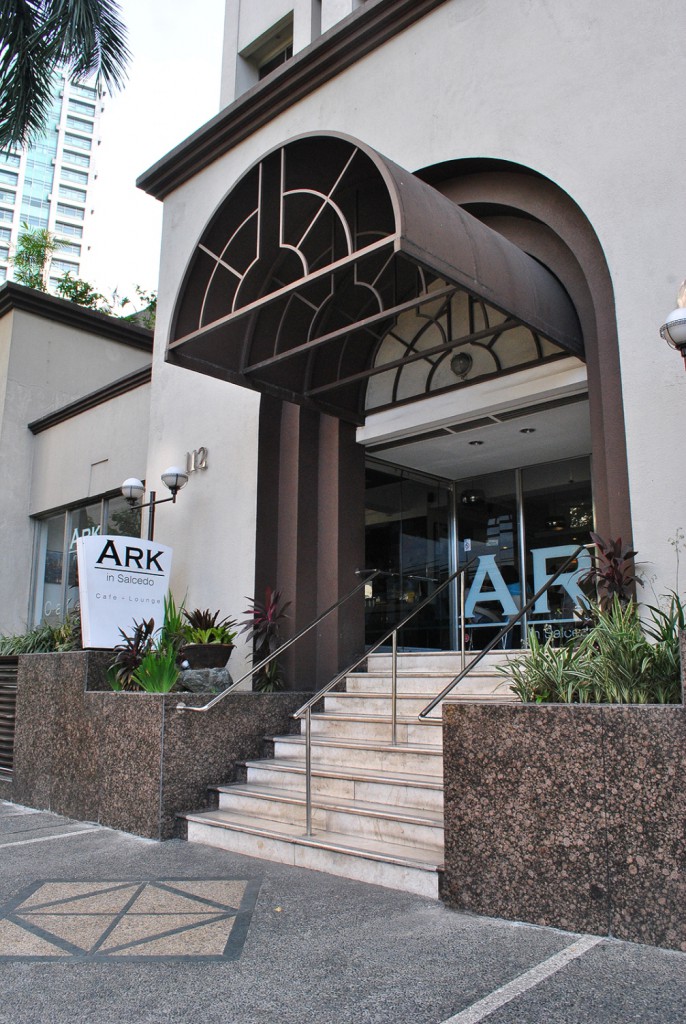 Caption: GET ON THE ARK! Take only a few steps up to Ark Café + Lounge.
–
Ark's minimalistic black and white interior has a very cozy appeal. Paintings and wine bottles adorn the walls, which gives the place a gallery sort of feel.
–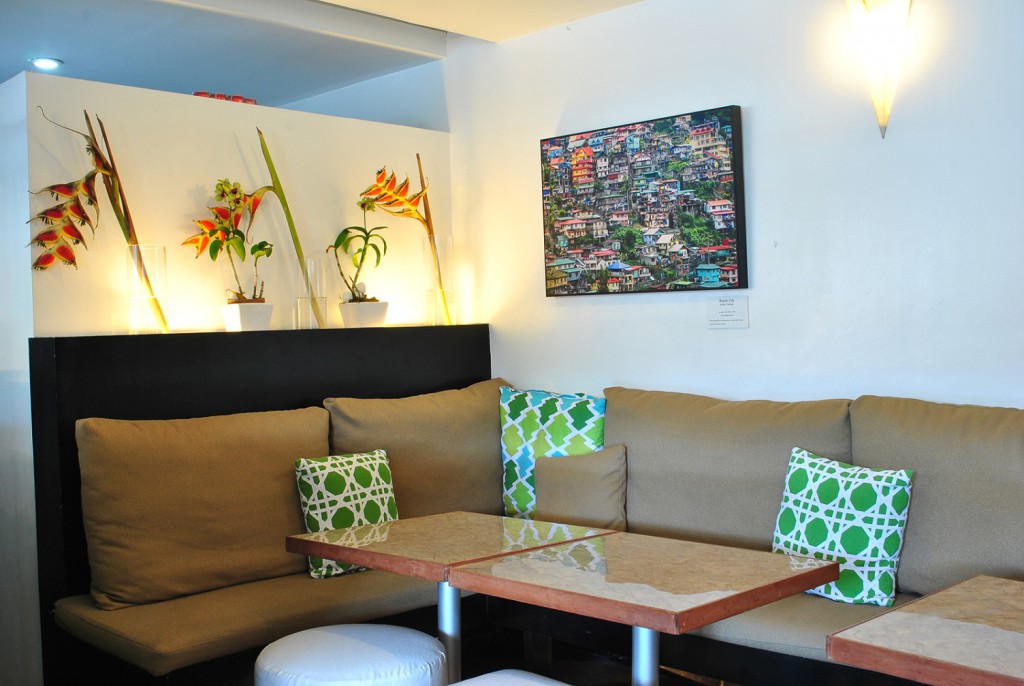 Caption: PIECE OF ART. Crisp and white walls decorated to perfection!
–
The menu has a lot to offer such as sandwiches, salads, and rice meals as well. They also offer a wide range of coffee and cake! At night, Ark transforms into a lounge where you can have a bottle of wine or other liquor. They also offer wine pairings, such as their assorted cheese and fruit platter.
–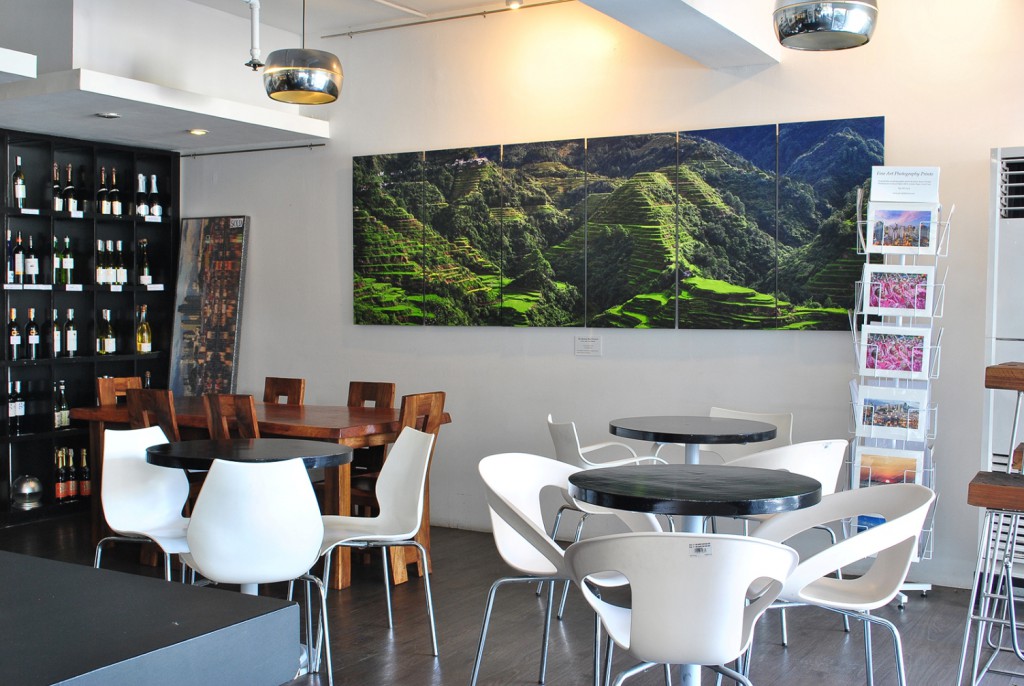 Caption: WINE NOT? Bottles of wine displayed on cabinets greeted us up entering Ark!
–
Their bestsellers are the spicy Ark Buffalo Wings (P275), the Shrimp Pesto (P265), which has a delicious garlic flavor, and the Jalapeno Chicken Quesadilla (P275). The owner himself procures ingredients almost every morning in the market to make sure that everything is always fresh!
–


Caption: YUM! Who could say no to any of these?
–
So swing by Ark for an afternoon coffee break or grab a bottle or two with your friends until the wee hours!
Classica 1 Condo 112 H.V. Dela Costa St., Salcedo, Makati
02-813-7097
7:00 am to 11:00 pm