Om Indian Kitchen at The Grove by Rockwell
Have you ever tried the homiest curry yet? In Rockwell, you'll find it at Om Indian Kitchen.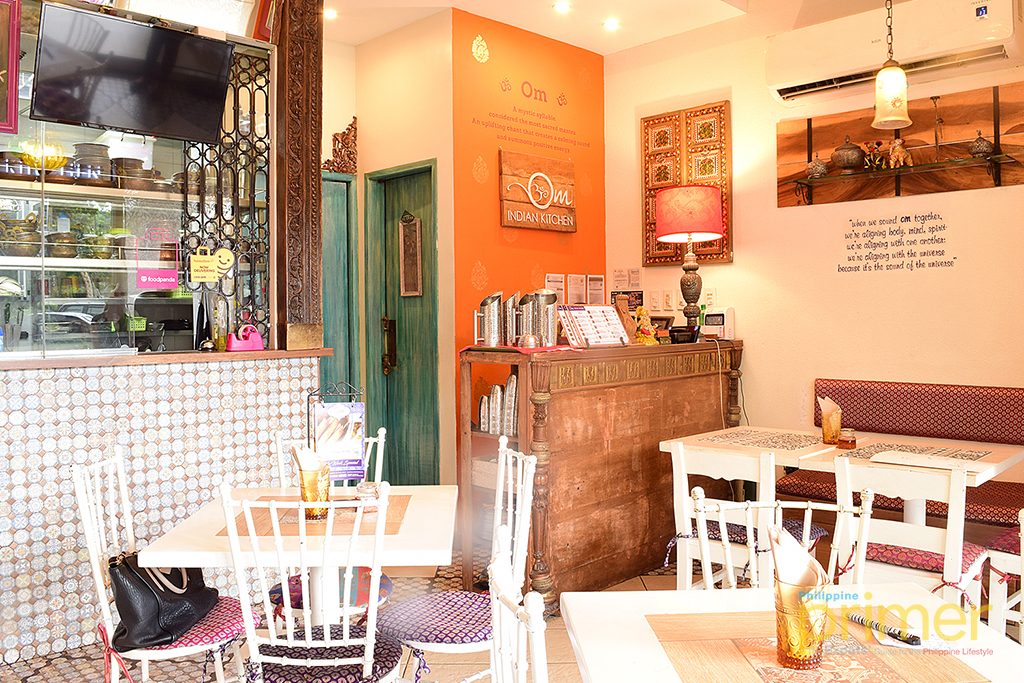 Om is a mystic syllable and the most sacred mantra in Hinduism and the Tibetan Buddhism. It's an uplifting chant that creates a calming sound summoning positive energy. This inspires the interior and menu of Om Indian Kitchen
With patterns, Indian tableware, and wooden accents, the restaurant gives off a very homey atmosphere that will welcome everyone to its doors.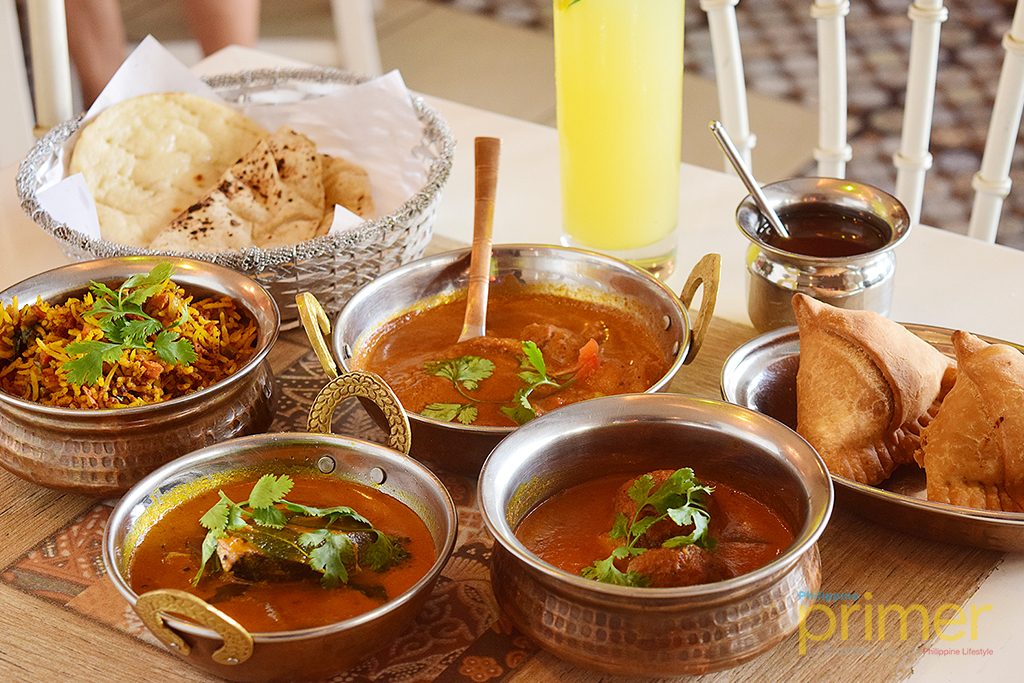 Clockwise from left: Biryani Rice, Naan and Roti basket, Chicken Tikka Masala, Samosa, Veg Kofka, and Fish Curry
If you ask for their best curry, you'll be introduced to three varieties. First is their Chicken Tikka Masala (Php 310) made with chicken fillet. Feel free to savor this one without leaving a drop. The restaurant receives fresh spices every three months straight from India.
Next is the Fish Curry (Php 285) made with white fish and a coconut based curry. Om Indian Kitchen says they use fresh spices because they use ones which are not older than 4 months to get the full fragrance.
Lastly, the Vegetable Kofka (Php 225) is made of a langka 'meatball' for vegetarians. All their curry recipes are initially made mild to cater to local customers but they do offer a small bottle of chili chutney on the side for customers to add to the dish as they like.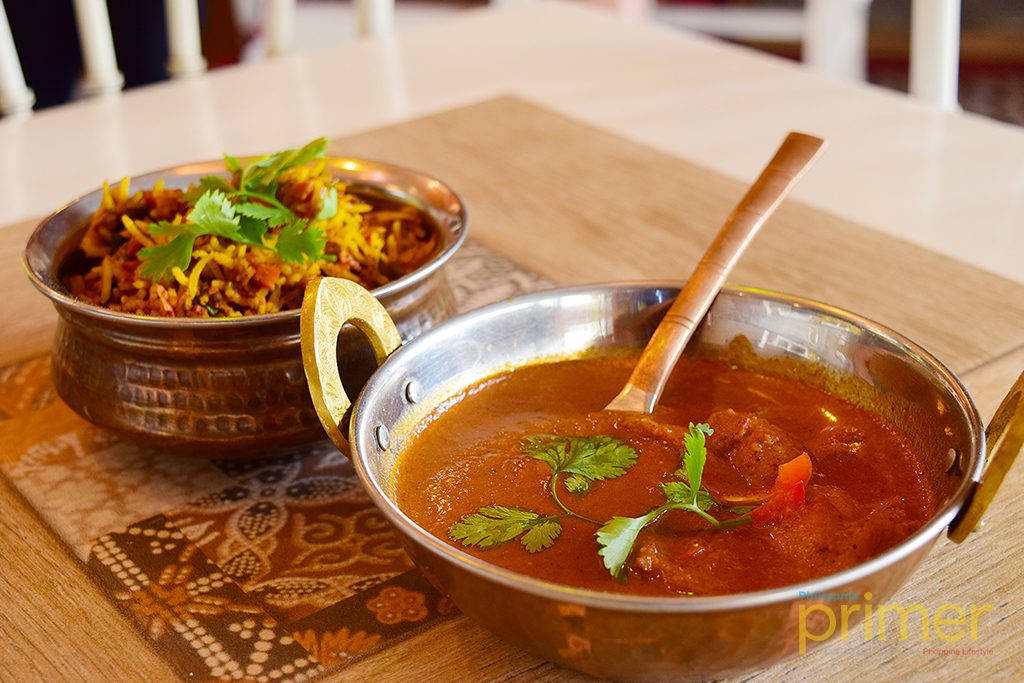 Other than curry, Om Indian Kitchen has Biryani Rice (Php 185) which is basmati rice flavored with saffron. Customers can choose between vegetables or chicken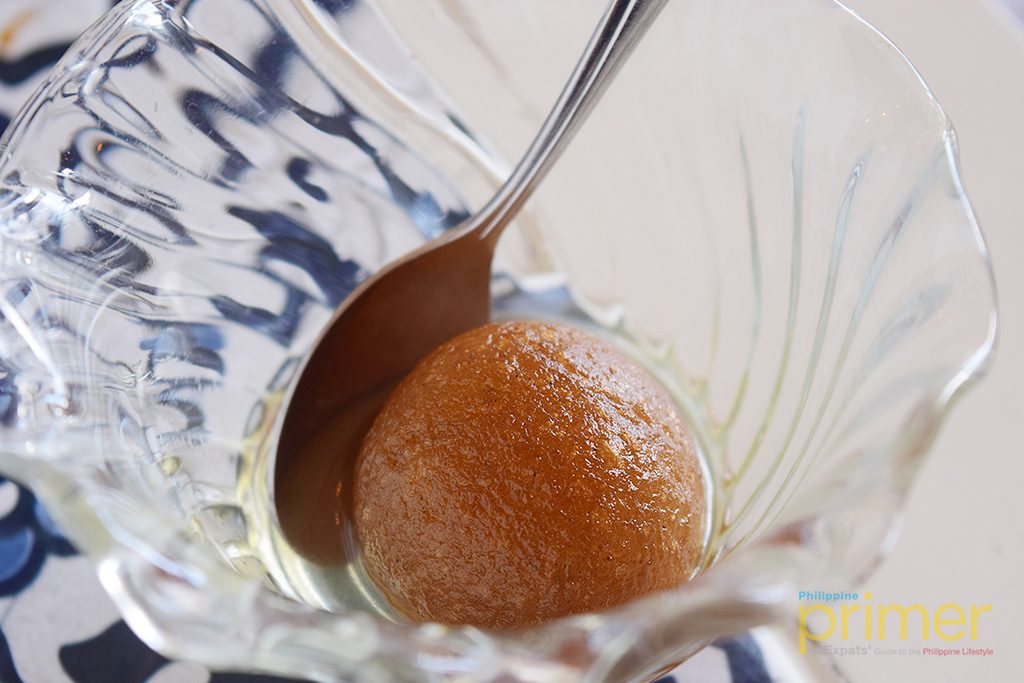 A popular dessert in India, Gulab Jamun (Php 45) is a small ball of fried dough with saffron and turmeric soaked in a sweet sugary syrup
Try their other Indian offerings such as Naan (Php 60 per piece) a bread that is thick and soft, or the thinner one that is Roti (Php 60 per piece).
They also have Samosa (Php 40 per piece or 115 for a plate of 3) which are crispy stuffed pastries served with tamarind chutney. Just like most of their dishes, customers can choose between vegetarian potato samosa or the pork samosa.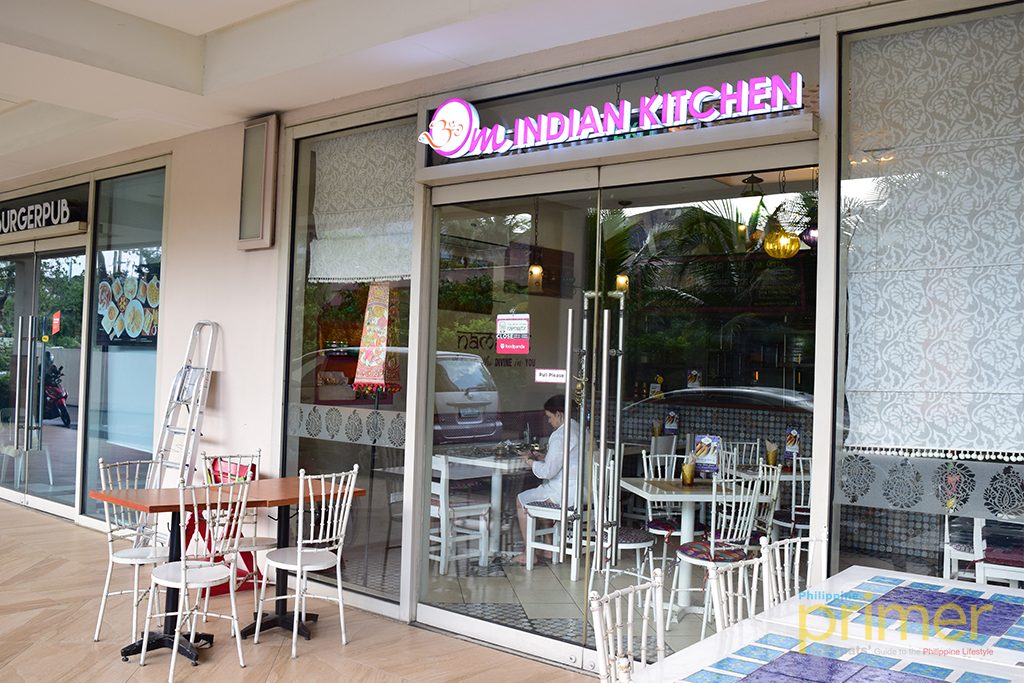 Om Indian Kitchen is the only Indian restaurant at The Grove, which makes it a go-to place by Indian nationals, expats, and locals. The best time to come visit would be during weekday lunch. You can also arrange to get your food delivered via HonestBee. Though they don't have function rooms, the restaurant accepts reservations for events and meetings.
General Information
Grove Retail Row, The Grove by Rockwell, Eulogio Rodriguez Jr. Avenue, Ugong, Pasig City
02-532-7694
10:30am - 3pm, 5pm to 10:30pm