SALA Restaurant, Home of Modern, Classic European Cuisine since 1997
Updated as of July 9, 2021
This famous European cuisine fine dining restaurant is headed by the renowned Scottish Chef Colin Mackay. The restaurant quickly became popular after its opening in Manila in 1997.
After a decade, Chef Colin moved it to Ayala Avenue, Makati, much to the delight of gourmands and European food lovers in the city. Sala is loved and frequented not only for its exceptional menu but also for its modern and deluxe interior décor characterized by clean simplicity that speaks of fine elegance.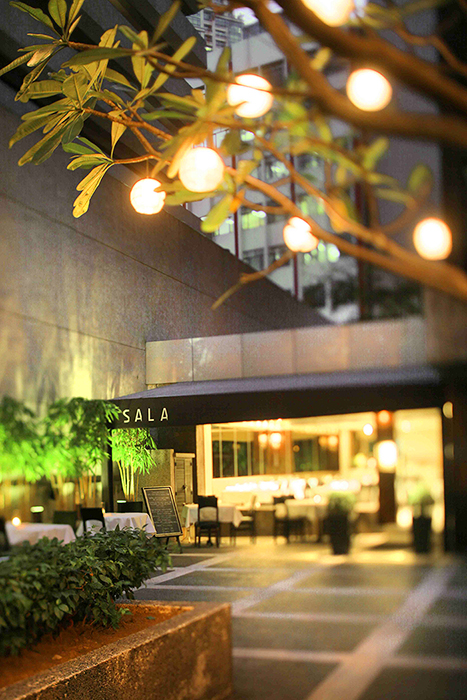 The stunning restaurant at night
Take a taste of Sala's fluffy Twice Baked Prawn and Dill Souffle that entices with its aroma and flavors. Its dessert called Rhubarb and Strawberry Crème Brulee s not on its menu but available for those who know enough to ask. So do so and treat yourself with this luscious treat that perfectly caps off your dining experience. Of course, other fine dishes are offered in their a la carte menu and The Weekday Lunch.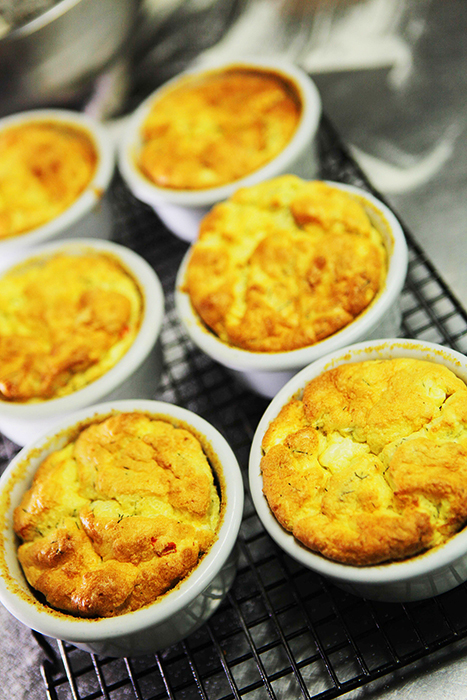 Twice Baked Prawn and Dill Souffle  
They also offer an array of fine wines. Click here for the full list.
Sala Restaurant is also a perfect venue for private lunches, celebration dinners, corporate events, and cocktail parties with its dining room that can accommodate many guests for cocktails.
For more details, contact +632 7750 1555 / 0917-529-7252 or email info@salarestaurant.com.
General Information
Podium Level, L.V. Locsin Bldg., 6752 Ayala Ave. cor. Makati Ave., Makati
+632 7750 1555
0917-529-7252
(Tue to Sat) Lunch time 11 a.m.-2 p.m. / Dinner time 5 p.m.-9 p.m.
Monday and Sunday