Wildflour Cafe + Bakery in Makati: A Perfect Place To Relax and Dine
Owned by Chef Walter Manzke, the Wildflour Cafe + Bakery is a casual yet cozy cafe and bakery that is always jam-packed with regular and new customers.
Famous for their mouth-watering eats and alluring interior, Wildflour Cafe and Bakery offers a wide array of pastries, dishes, and refreshing beverages.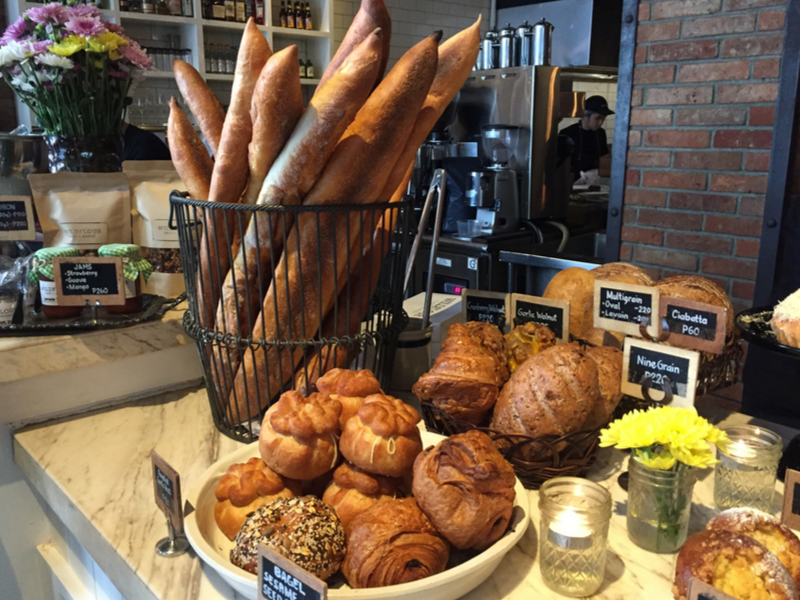 As you enter the cafe, you will smell the aroma of their freshly baked pastries and brewed coffee. Wildflour highlights a comforting vibe as seen on their wooden interior and wine bottles display.
Amidst the busy city of Makati, the Wildflour cafe and bakery is an ideal space to unwind before, during or after office hours.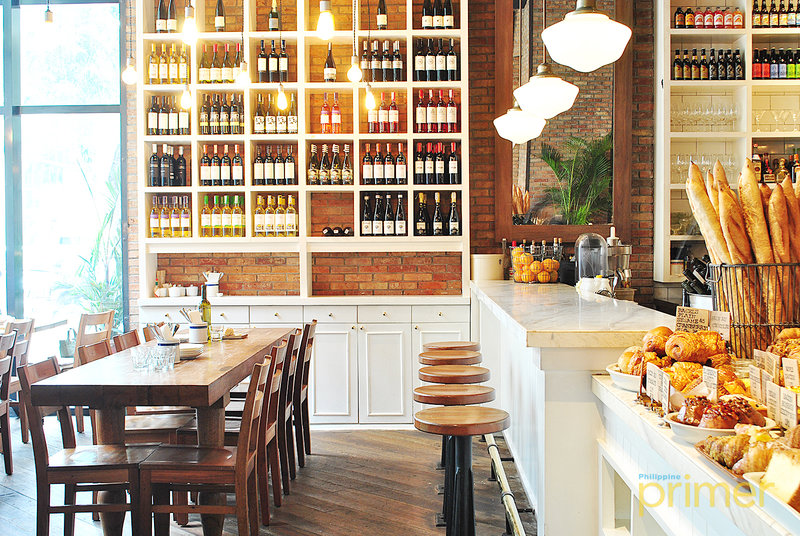 One of the must-try dishes on their menu is the Grilled Octopus Salad (Php 495), fresh octopus with shredded cabbage,  peanuts, and mangoes usually served with fish sauce. It's grilled to perfection that you'll be able to taste the rich Thai flavor.
Wildflour regularly changes the recipe according to the seasonal ingredients, which means guests will be able to taste different flavors each time.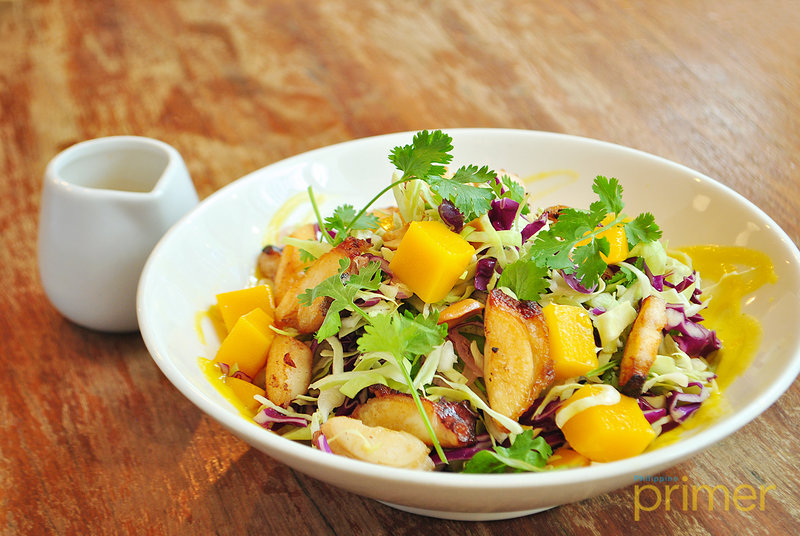 Grilled Octopus Salad (Php 495)
If you're craving for something sweet, try their Carrot Cake (Php 250). You will love the sweet taste of the frosting, complementing the delectable flavor of the bread. Add a cup of coffee for a more enjoyable afternoon snack. This one will surely satisfy your sweet tooth!
It's never too early to have cake. 📸 @thehungrylittlefoodie
Aside from the appetizing dish and delectable desserts, You can also cool down with their craft soda, made with love.
If you're thinking of dropping by, make a reservation as there are some days that the place is fully booked. Visit them at G/F Frabelle Business Centre Bldg, 111 Rada Street, Legaspi Village, Makati City. They also have a branch in Bonifacio Global City.
How to get there
Wildflour is located at Rada St. in Legaspi Village. Rada St. is situated between the streets of Castro and Rodriguez.
For those who have their own vehicle, you may take EDSA then take a right turn to Ayala Avenue.
After passing the PBCOM Building, turn left unto V.A. Rufino St. Take another left at Legazpi St. then drive until you reach the intersection of Legazpi and Rada Sts.
Turn left. Wildflour is located between Nikkei and East West Bank.
Parking: You can park on-street for Php 40 – 1st 2 hours and Php 50 – last 1 hour. Hours of use start at 7:00 a.m. to 5:00 p.m. in most streets (indicated by signs) and 10:00 a. m. to 5:00 p. m. some streets.
General Information
G/F Frabelle Business Centre Bldg., 111 Rada St., Legaspi Village, Makati City
02-8833-9799
6 a.m to 10 p.m (Mon to Thu); 6 a.m. to 12 a.m. (Fri to Sat)
wildflourlegaspi@gmail.com
G/F 8 Rockwell Center, Plaza Dr., Poblacion, Makati City
02-8850-5503