Tatatito – Legazpi Village, Makati
If you're looking for a new place to try good Filipino food that will remind you of home and evoke memories of your grandparents' cooking, Tatatito is the place to be.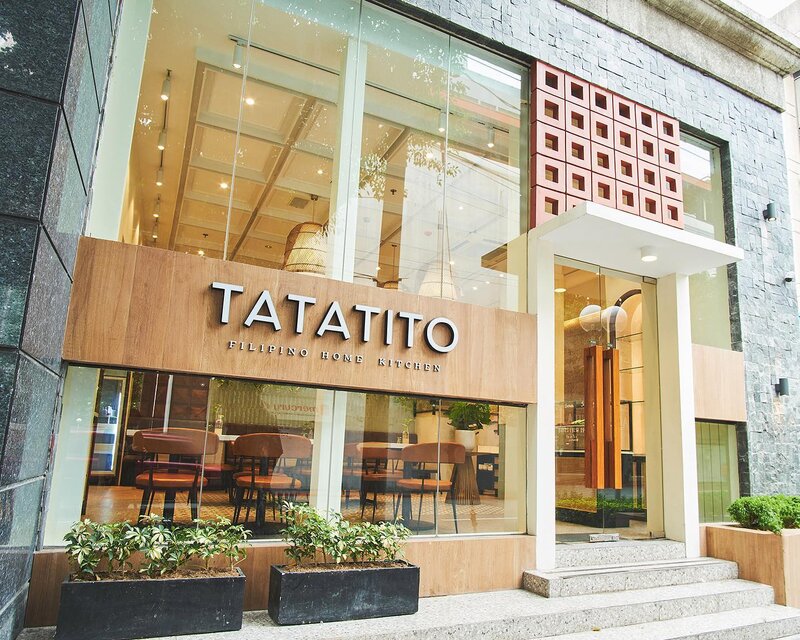 IMAGE from Tatatito
It rocks a contemporary look, complemented by modern tropical furniture and fixture, making it an ideal venue for parties and celebrations.
IMAGE from Tatatito
Tatatito serves Filipino food presented in a refreshing way without going overboard with "twists" like other restaurants do. It has an extensive menu filled with comforting dishes cooked the Tatatito way such as crispy pata, sisig, and pancit.
Crispy pata / IMAGE from Tatatito
Okoy / IMAGE from Tatatito
Tatatito also serves flavorful bamboo rice that goes really well with its offerings.
Bamboo rice selections / IMAGE from Tatatito
Tatatito proves that Filipino cuisine doesn't have to be "altered" to bring about the perception of improvement. After all, our food's uniqueness is what makes them incomparable to any other cuisine in the world.
GENERAL INFORMATION
Address: OPL Building, Ground floor, 100 Don Carlos Palanca, Legazpi Village, Makati
Contact number: 02-8809-8055 / 0917-8624-000
Website: menu.tatatito.ph
Facebook: Tatatito
Instagram: tatatito.ph