Made Nice Supper Club in Makati: Restaurant by Millennials
Made Nice Supper Club in Legazpi Village, Makati is your go-to place for Western and Asian cuisine.
Walking along Esteban Street in Legazpi Village, you'll find a facade made of glass panels with a small sign that says "MN." It stands for Made Nice Supper Club, a young high-end restaurant that opened in October last year.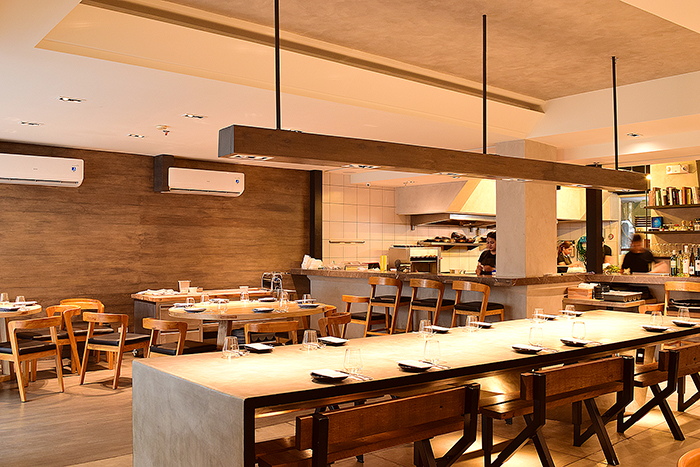 Communal table setup at Made Nice Supper Club
Made Nice Supper Club serves a fusion of Western and Asian cuisine in a communal dining setup of wooden chairs and long tables. There is an open kitchen in a corner of the restaurant where you can see the staff kneading dough for their homemade pasta. That's also where you can find the five chefs working their wonders.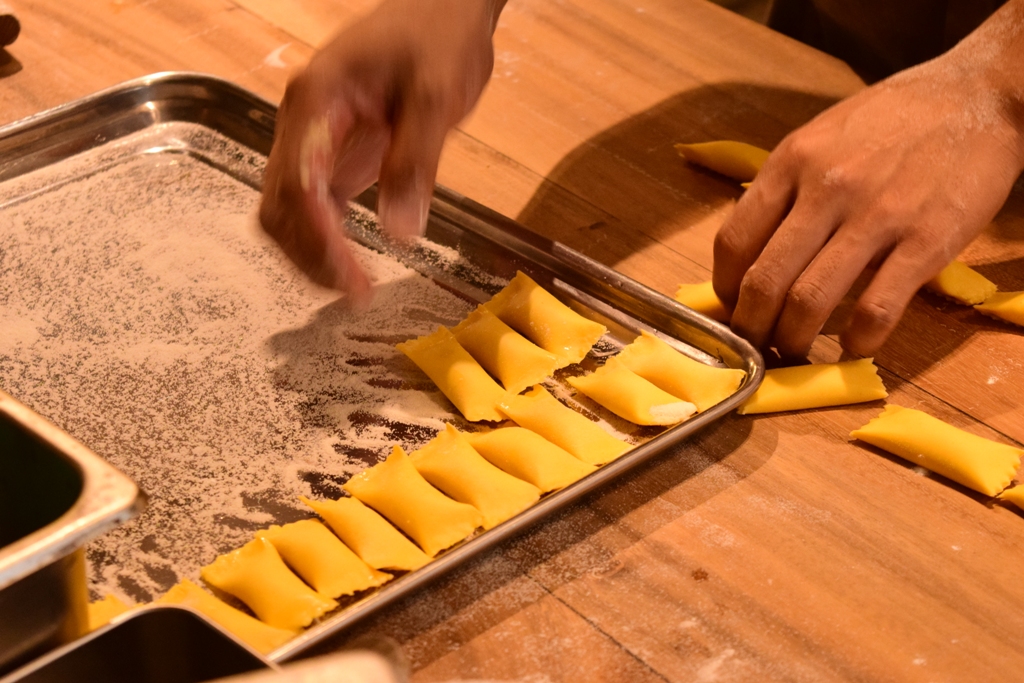 Pretty little handmade pasta
The restaurant was started by five young millennial friends, all in their 20's, who came from working as chefs in New York restaurants. Then, they brought their craft home to start their own business in the Philippines. The whole concept of Made Nice Supper Club is an application of their personal influences and experiences working abroad.
The Octopus dish is firm but, prepared by massaging the meat, tender to eat. It is served with tuna sauce and some potatoes on the side.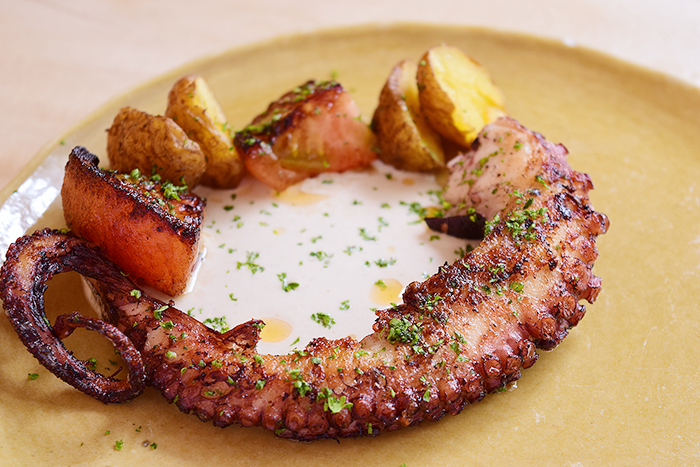 Octopus (Php 485)
The Halibut is prepared a la plancha, which brings out its hidden flavors. It comes with mushrooms, camote tops, dashi and rice.
Halibut (Php 560)
Wrap up your meal with the sweet and flavorful Milk Chocolate dessert. It is made with small slices of dense chocolate cake sprinkled with white powder, topped with milk chocolate ganache and a scoop of handmade malt ice cream, and mixed with dulce de leche sauce. It will make you not want to share your dessert!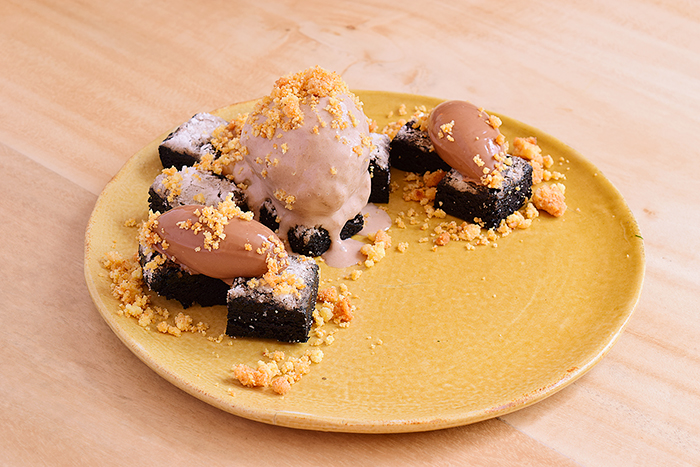 Milk Chocolate (Php 250)
Made Nice Supper Club is a restaurant made super nice by millennials, which can be enjoyed by all generations. It is best, however, to share a delightful dining experience in this restaurant with family or friends.
---
Written by: Rizelle "Rei" Leaño
Store Information
G/F PPI Bldg., 109 Esteban St., Legazpi Village, Makati
0995-017-2482
6:30 p.m. to 10:30 p.m. (Mon. to Sat.)
Sun.