H.I.D Burgers in Makati: Healthy chicken burgers, gooey cheese and more
H.I.D Burgers can't hide itself from pursuers of delicious burgers. Oh no, not from us.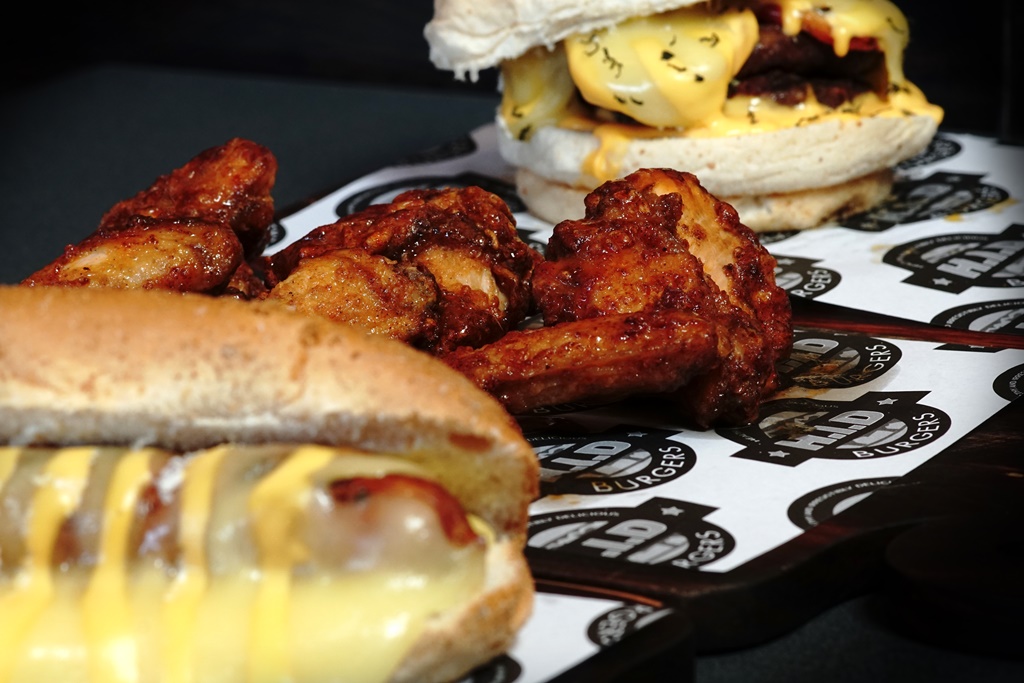 H.I.D Burgers started as a modest burger joint in Cainta, Rizal and now has five branches in total, making it easier for foodies to find delicious and reasonably priced burgers. One branch is right in the heart of Makati, just a short distance away from many office buildings in the central business district.
H.I.D Burgers will give you a new kind of excitement about eating burgers. Instead of ground beef patties, they use minced chicken for their patties which are flame-grilled. The chicken they use is 100% fresh and has 0% extenders. This makes their burgers ideal and enjoyable for people who are looking for healthy options.
We also couldn't help but notice the kind of bread they use for their burgers. Instead of the usual sesame burger buns, H.I.D Burgers uses soft and powdery buns that look much like the Filipino staple bread pandesal.
A recommended item on the burger menu is the H.I.D BLT which is made with their flavorful chicken patty, gooey cheese sauce, bacon, lettuce, tomato, onions, and mayo.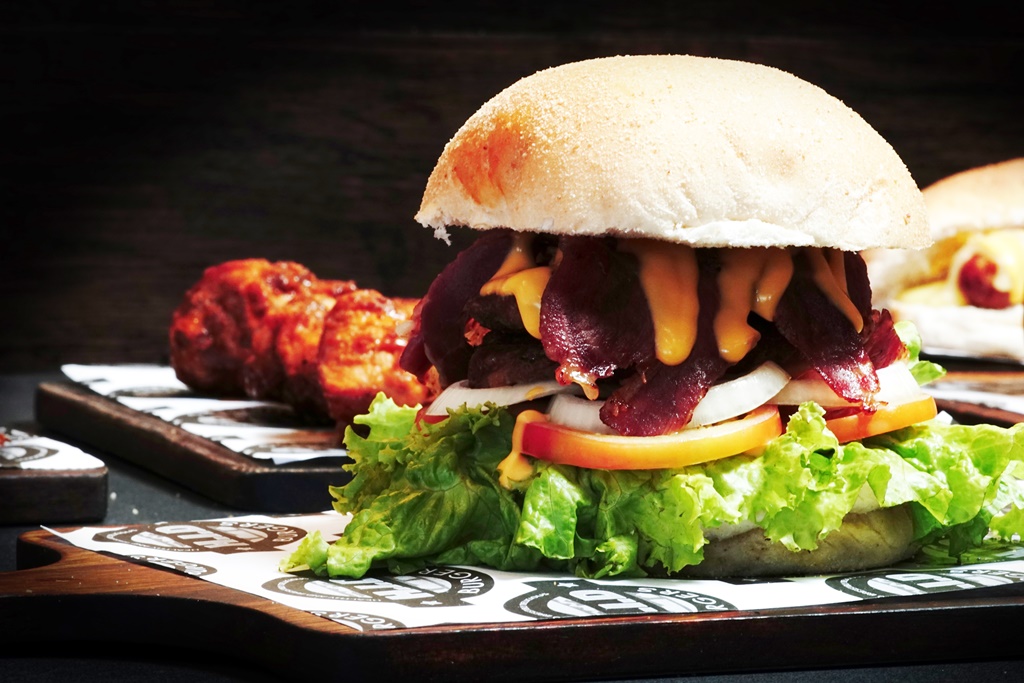 H.I.D BLT (Php 140 – Deluxe; Php 155 – Premium; Php 155 – Combo burger & sausage)
Many cheese lovers have also got their eyes on the Bacon Mushroom Melt, which is made with chicken patty, bacon, mushrooms, and a very tempting amount of melted mozzarella.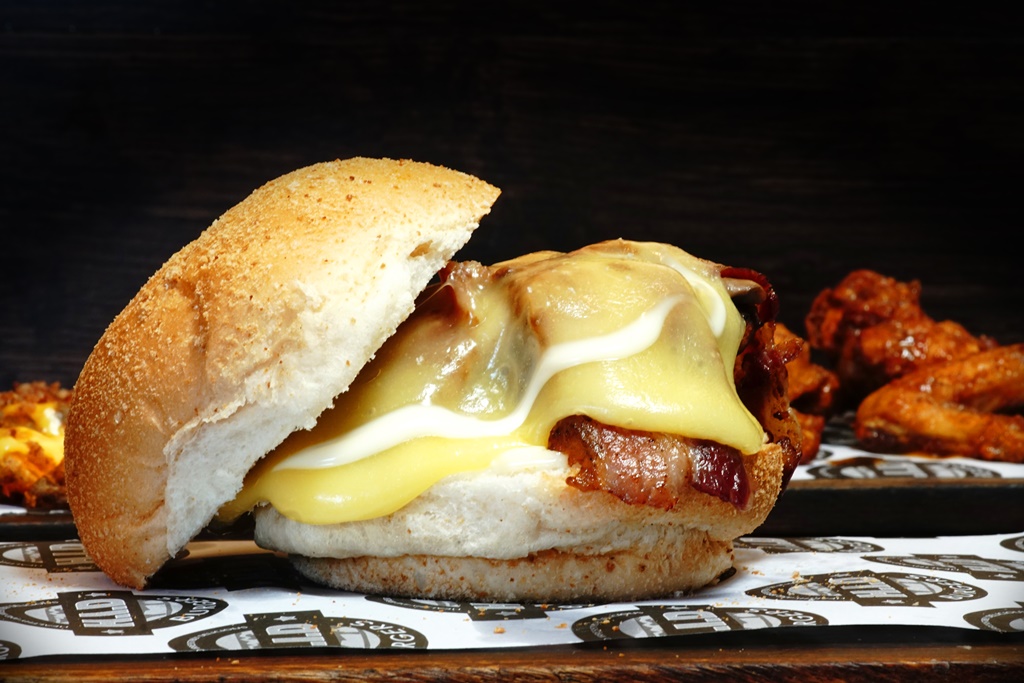 Bacon Mushroom Melt (Php 140 – Deluxe; Php 155 – Premium; Php 155 – Combo)
Their burgers are only cooked upon ordering to ensure the fresh quality of the ingredients, especially the meat. That means you'll have to wait for a few minutes before your burger is served, but H.I.D Burgers promises that everything is going to be worth the wait.
While waiting, you can also check out other items on their menu, like the Hot Wings (Php 180 for 6 pcs. / Php 320 for 12 pcs.) which has different variations—you can choose from the classic Buffalo Wings, Sriracha Wings, or Honey Mustard Wings, among others.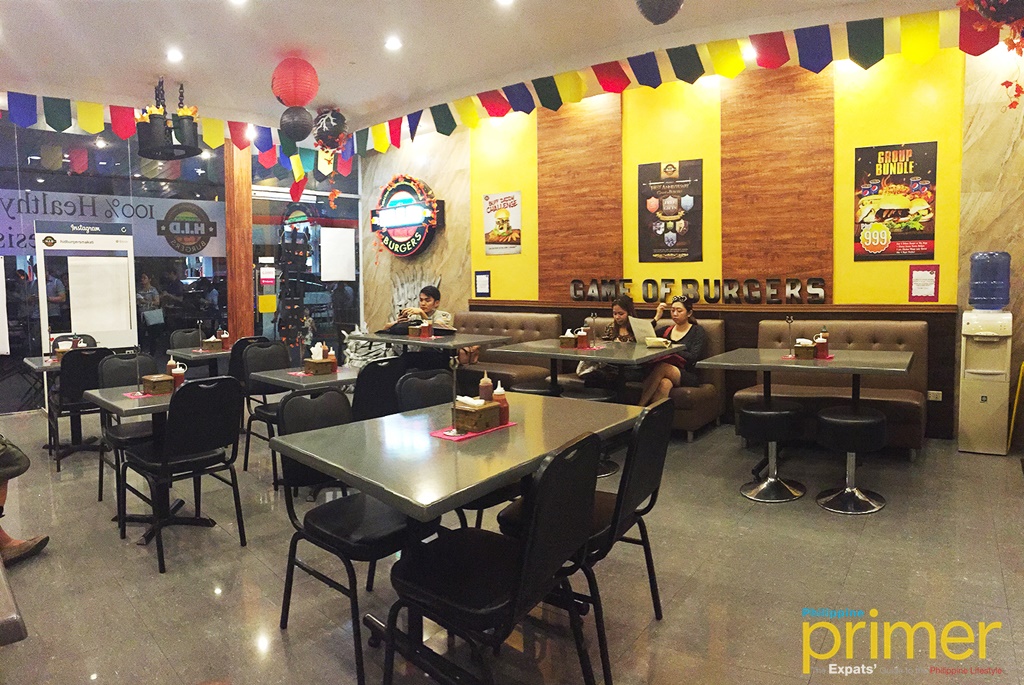 We know you might be wondering what H.I.D stands for. A very fitting name, H.I.D stands for Healthy and Irresistibly Delicious Burgers. And that exactly is what you will find here.
---
Photos courtesy of H.I.D Burgers
General Information
Caltex Station, Sen. Gil Puyat Ave. (Buendia), Brgy. San Antonio, Makati City
02-215-0427
0917-824-2336
11 a.m. - 3 a.m. (Mon. to Sat.), 11 a.m. - 1 a.m. (Sun.)