Yakimix
In the metro's buffet scene, one of the restaurants you'd immediately associate with would be Yakimix. As one of the best buffet restaurants here in the Philippines, Yakimix offers something which makes it more loved by its customers.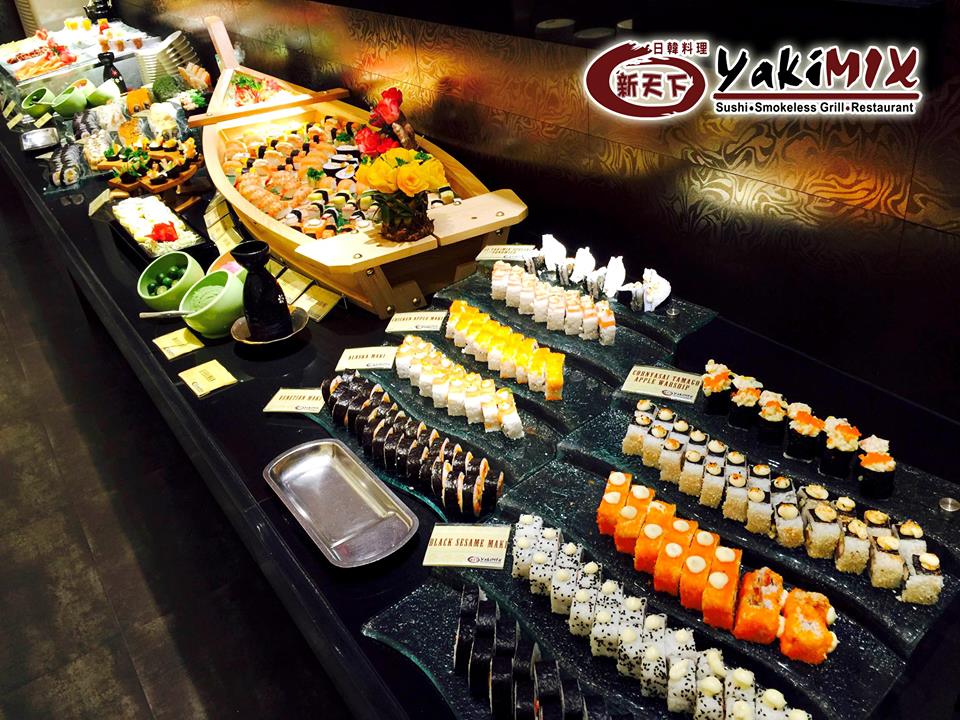 Sushi selection
Yakimix has made noise for being one of the best buffets in the Philippines. They have smokeless grill as they have Japanese, Korean, and Chinese cuisine. They have all sorts of your favorite Asian dishes so be sure to try it. And since it's one of the well-known restaurants, you know that they have high regard when it comes to the food's quality. Everything's served fresh so you get the authentic taste you want for your meal.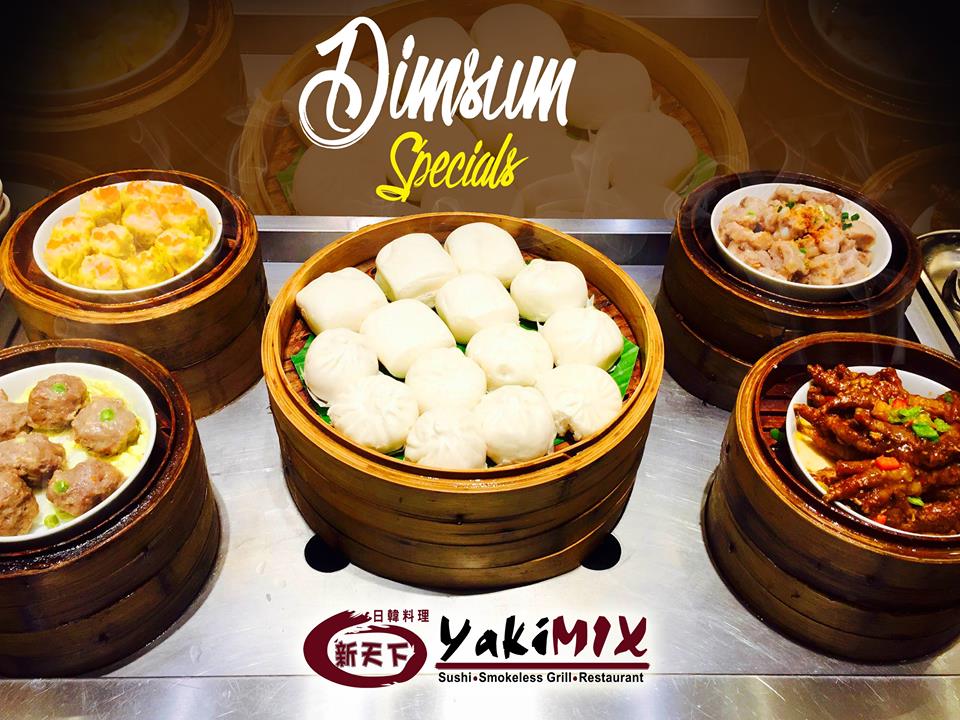 Dimsum specials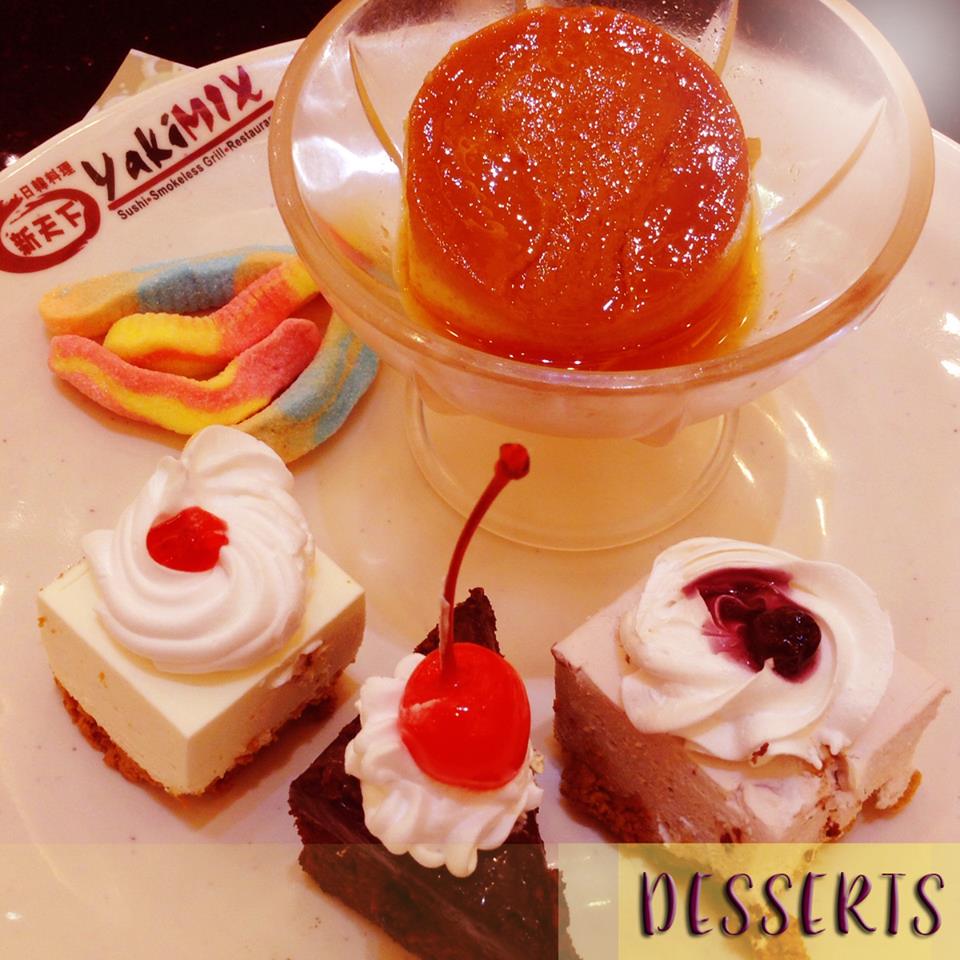 Yummy desserts
Aside from the grilling items, they also have cooked food if you don't want the grilled ones. For items for grilling, they have fresh seafood and meat to choose from. They serve Japanese cuisine so a sushi boat is present for you to try. Their selection will make you love this favorite Japanese food even more!
If you're done with your main meal, check out their dessert station. It's a perfect way to end every meal. Try Yakimix and see what the rave is all about! Have a sumptuous feast!
*All photos are grabbed from Yakimix's Facebook page
Details/Branches:
[Macapagal: 736- 7904/ 823-2374] 
[Podium: 634-0302/654-2580/806-4331/806-5367] 
[Trinoma: 901-0057/861-1718/861-4022] 
[North Edsa: 921-9806/921-6375] 
[MOA: 836-1535/836-1537] 
[Greenbelt: 998-8039/475-5153/475-5154] 
[Alabang: 553-4757] 
[Malate: 354-9289] 
[Masinag: 781- 4182] 
[Prime (BGC): 869-0888, 869-0777] 
[Davao: 285-3333/ 305-3333] 
[Gensan: 301-5526/315-0569]
[Cebu: 254-7499/254-7501]
Facebook page: https://www.facebook.com/yakimix (Yakimix)

3 Floor, Greenbelt 3, Esperanza, Makati, 1223 Metro Manila, Philippines