People's Palace in Makati
Located in Greenbelt 3, Makati, People's Palace serves modern Thai cuisine. What's unique about Thai dishes is that at least 3 of the 5 major sensations of taste are always present – salty, sweet, sour, bitter and spicy. The flavors burst in the mouth on the first bite. Thai cuisine is never boring. They pay attention not only to the flavor but also to the texture, color, and ingredients, creating food that is pleasing to both the eyes and the tongue.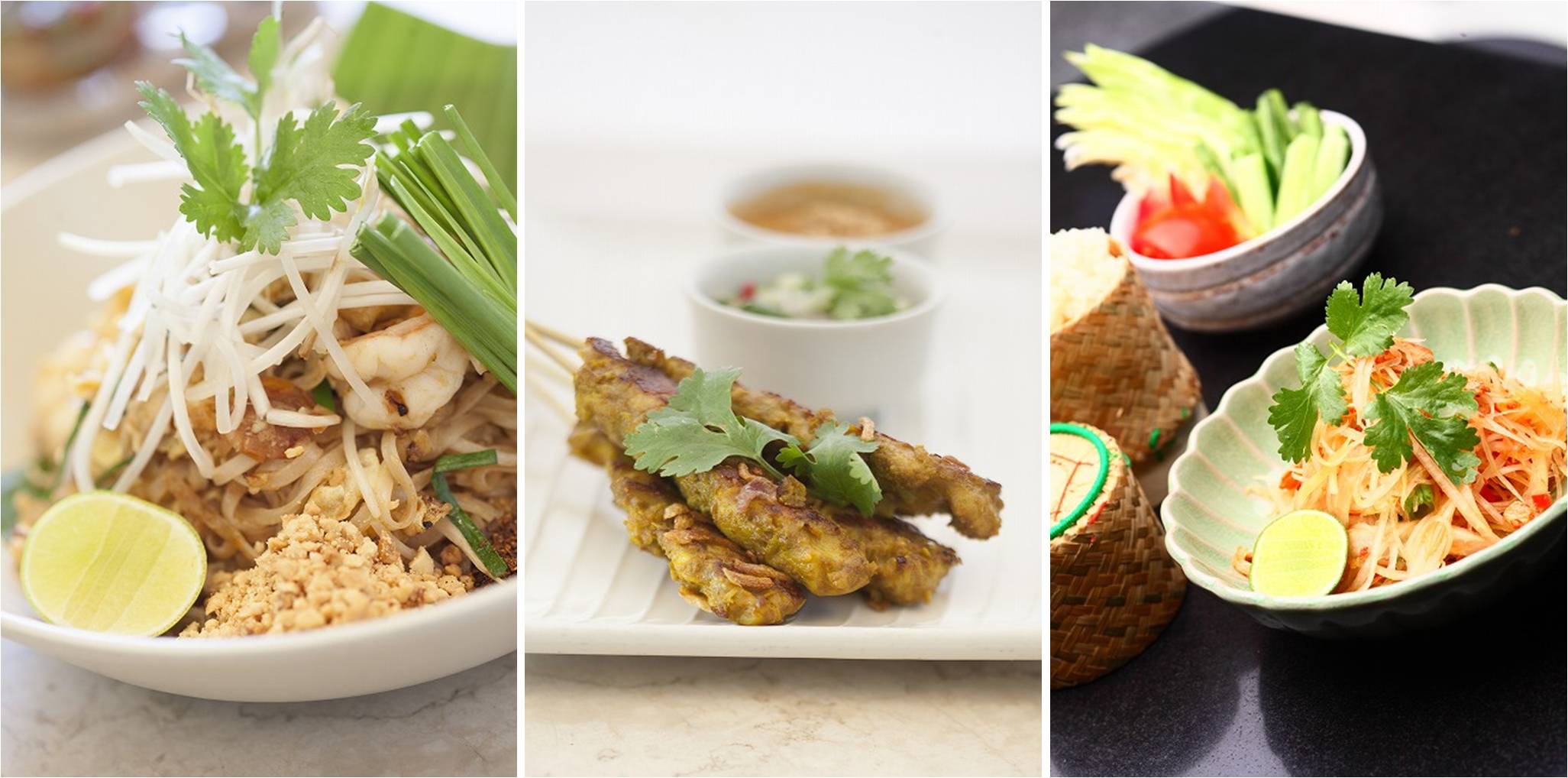 (From left to right: Pad Thai – Php 380, Chicken and Pork Satay with Peanut Sauce – Php 380,  SomTam, Spicy papaya salad with sticky rice – Php 250)
(Green Chicken Curry – Php 420)

Surprisingly enough, the chef behind this authentic Thai restaurant isn't even Asian. The genius behind People's Palace is none other than Scottish chef, Colin Mackay, the same chef behind esteemed restaurant Blackbird and the ever-popular Sala.
The restaurant's interior is modern and bright, good for business meetings. They also have a garden dining area for customers who prefer fresh air and alfresco for those who like to have cocktails.
General Information
G/F, Garden side Greenbelt 3, Ayala Center, Makati   
02-729-2888
Monday to Friday 11 am to 2:30 pm/ Monday to Thursday 6 pm to 11 pm/ Friday 6 pm to 12 MN/ Saturday 11 am to 12 MN/ Sunday 11 am to 11 pm
reservations@peoplesplacethai.com