The Morning After
Enjoy the 'world breakfast' on a refreshing morning.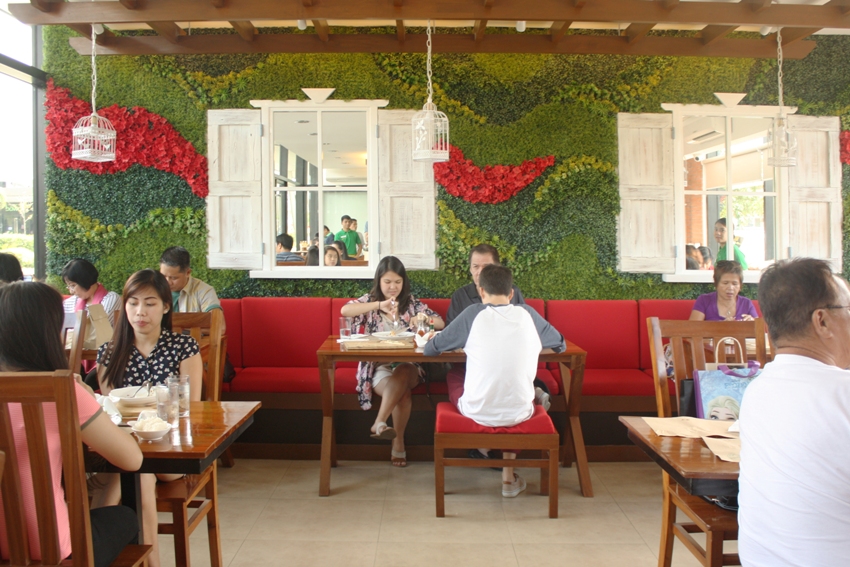 A stylish green-and-red interior
This unique restaurant opened in May 2015 with the concept of 'world breakfast'. Fresh mornings and invigorating breakfasts are what the owner wants the customers to experience when dining in this breakfast and brunch cafe. Advocating wellness and clean living, the owner ensures that the dishes they serve do not have any artificial seasoning.
Its bestseller is the 'Truffle Shitake Mushroom' that bursts with Japanese and fusion flavors. Another one is the 'Sausage Mushroom Risotto' that's made with sausage and soft-boiled egg and partnered with Italian rice. It has a gentle creamy taste, the kind that lingers in your gustatory memory.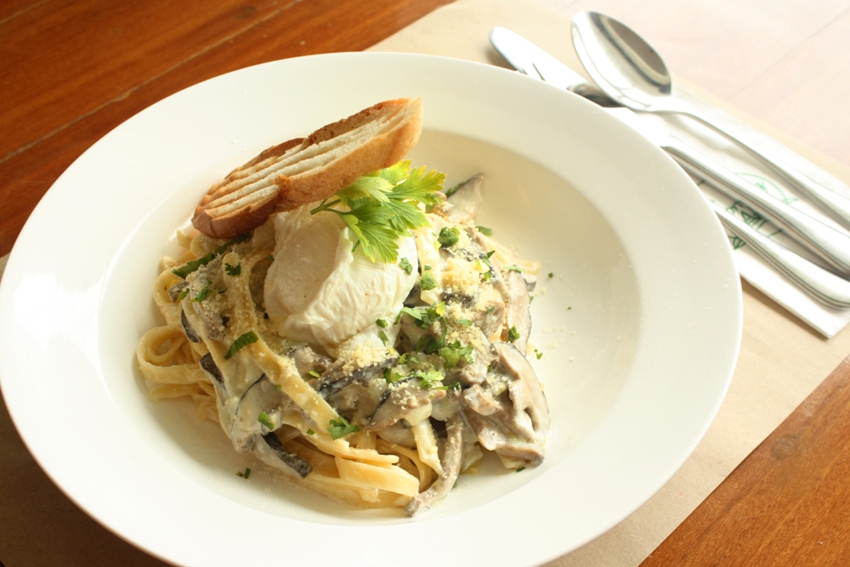 Enjoy the smooth taste and tang of Japanese mushroom with its Truffle Shitake Mushroom (P295)
There are 55 dishes you can choose from and a new one is added every two months.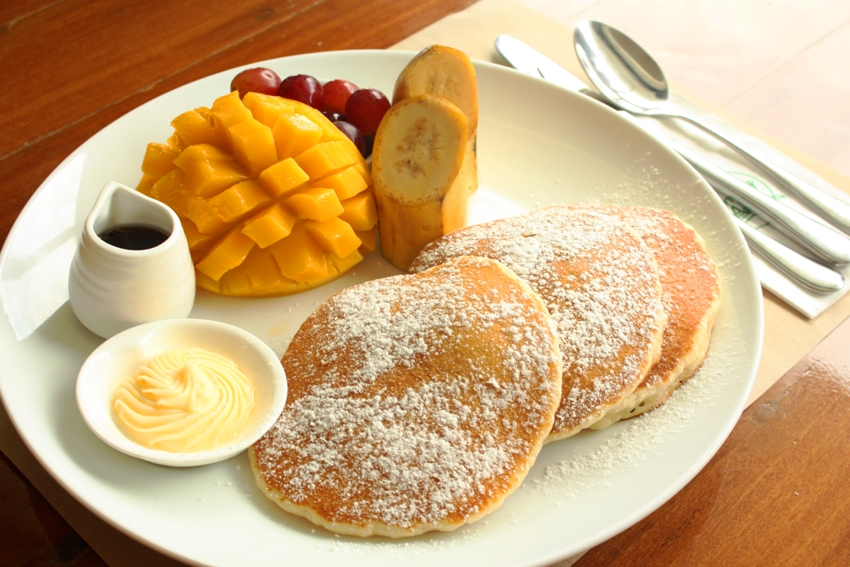 Fluffy 'Sweet Trio Pancakes' (P245)
So start your day right and experience fresh mornings at The Morning After, where waking up to a new day is always something to look forward to.

Solenad 3, Nuvali, Sta Rosa, Laguna

Monday to Friday 8:00 am to 10:00 pm / Saturday & Sunday 7:00 am to 10:00 pm