Abundant Place Garden Cafe in Silang, Cavite: Home of Palitaw with a Twist and Fashionable Handicrafts
Abundant Place Garden Cafe in Silang, Cavite: Home of Palitaw with a Twist and Fashionable Handicrafts
Abundant Place Garden Cafe in Silang is the home of palitaw with a twist and affordable, fashionable handicrafts!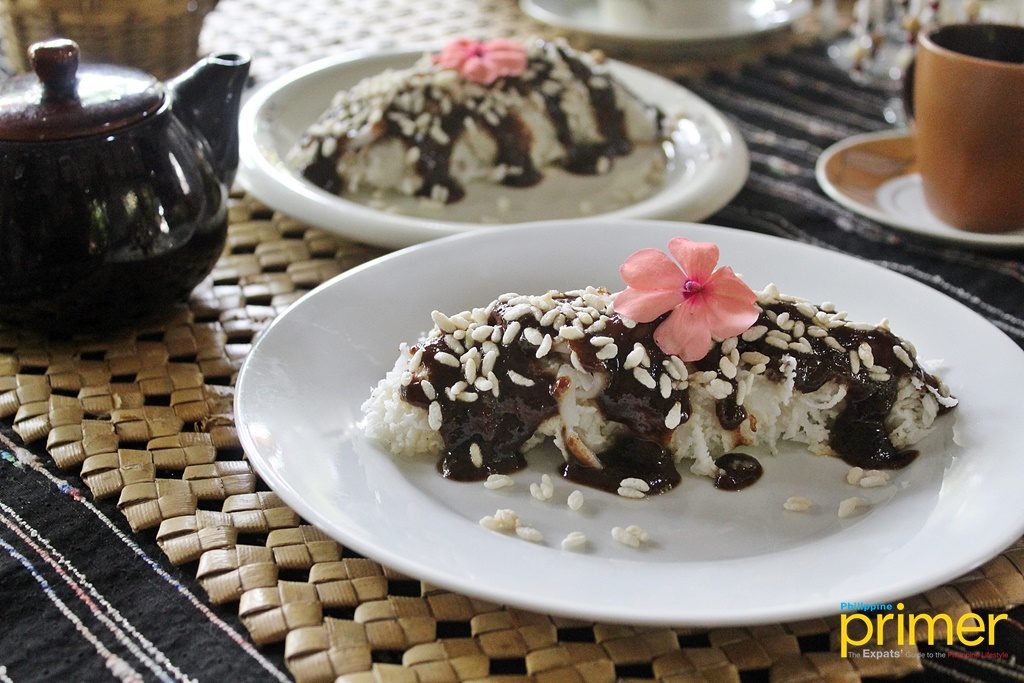 Despite the old signage announcing "Abundant Place Garden Cafe" that is quite easy to overlook, one can easily be drawn to a façade of modest cottage wrapped around by an abundance of green plants and flowering vines.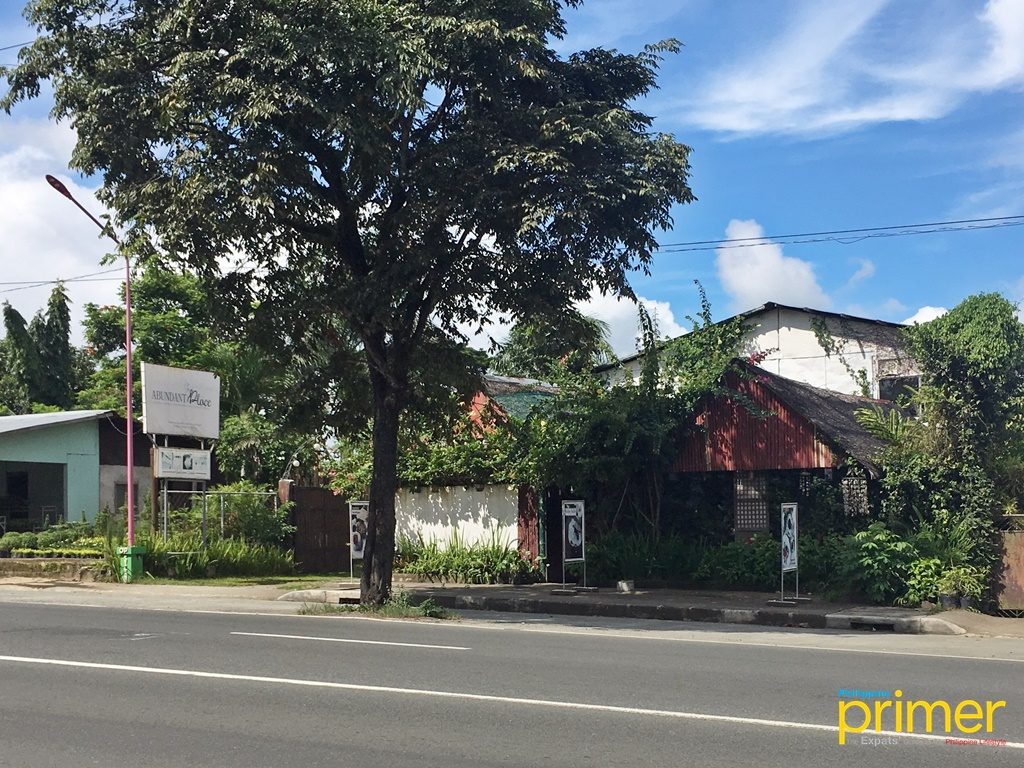 A passer-by can easily be drawn to the facade of Abundant Place in Silang.
It's like the plants have a life of their own, trying to conceal this beautiful place in Silang from the crowd but failing just enough for anyone with the discerning eye to notice. And once you notice, you can't just pass over it.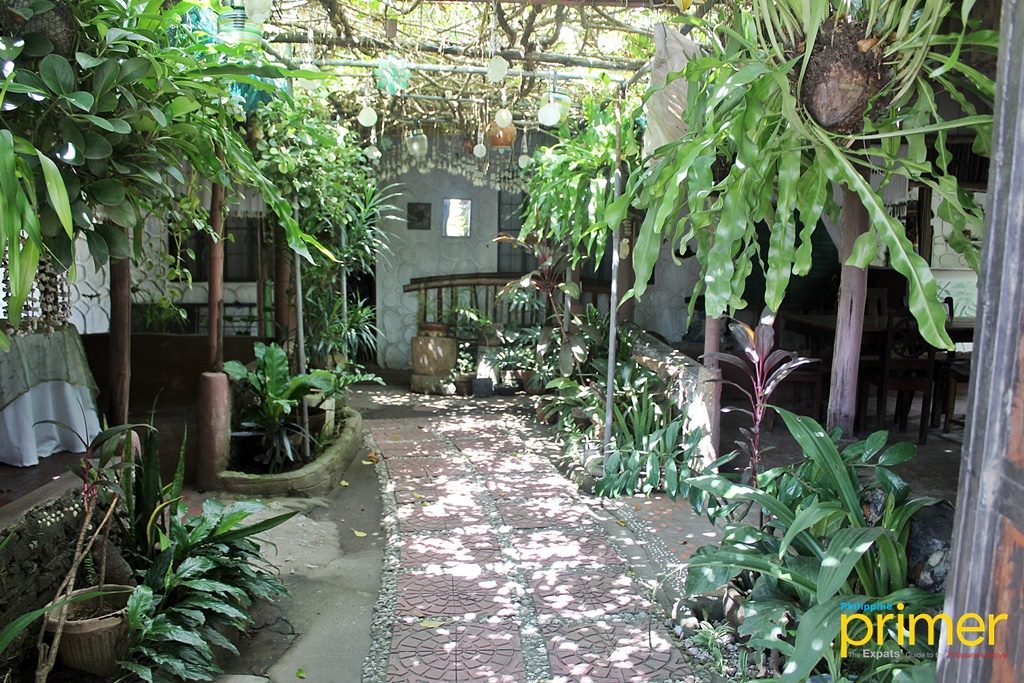 Abundant Place welcomes you with a refreshing scenery full of plants.
Abundant Place is a handicraft shop, a garden restaurant, and an events place in one. It was established about 18 years ago, opening as a handicraft shop, followed shortly by the café and events place.
It was initially known as Abundant Cafe, run by a husband and wife and with helpers from the local church community. And then, it was renamed to Abundant Place about two years ago, when the husband passed away and the place was left in the care of the wife, Cecil Caño.
The Cafe
The cafe of Abundant Place in Silang is not fancy, but it does exude a graceful ambiance with curtain drapes and rustic dining furniture that make it feel like a venue for a garden wedding.
It has not created a lot of hype in the nearly-two decades that it has been around—only operating modestly and welcoming every guest warmly through the years—but many of its loyal patrons know that there are a lot of reasons to always stop by Abundant Place. For one, Abundant Place is best known for its palitaw, a Filipino rice delicacy made with glutinous rice.
Abundant Place has its own beautiful rendition of the Filipino delicacy, palitaw.
The typical palitaw is circular and flat. However, the version of Abundant Place is cylindrical and slightly rounder. It is also softer and moister. It is made even more special with a drizzle of latik or coconut caramel sauce, topped with coconut shavings, and garnished with a small edible flower.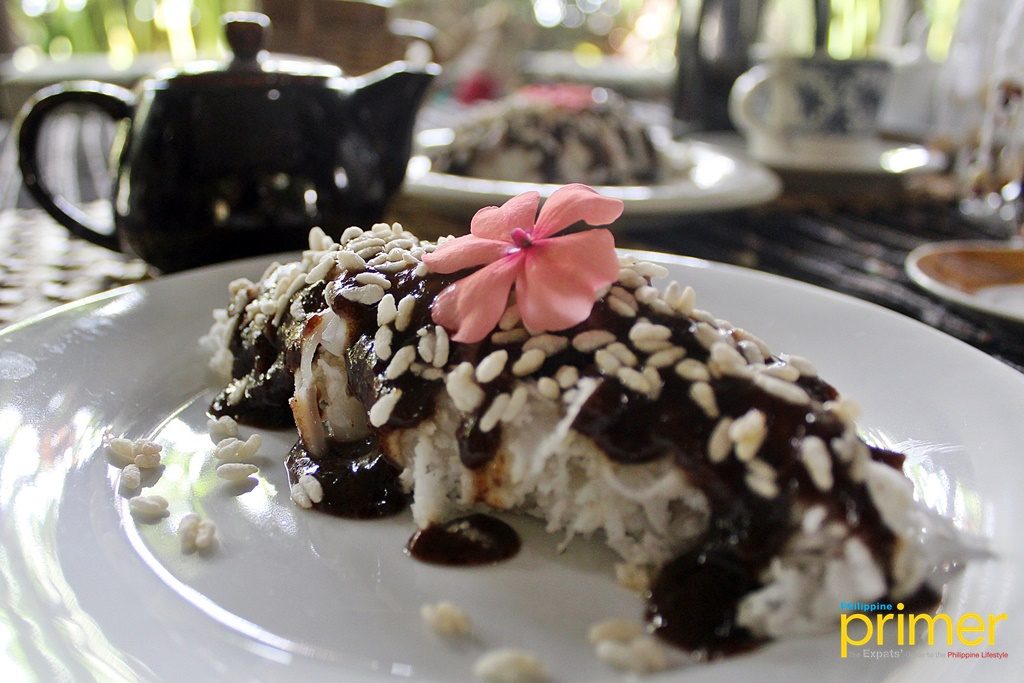 Palitaw with choice of brewed coffee or hot tablea chocolate (Php 120)
Their palitaw is served with hot tablea chocolate or brewed coffee with hazelnut essence. This combination is priced at Php 120 and can be enjoyed as a light breakfast in the morning, as dessert, or as an afternoon snack.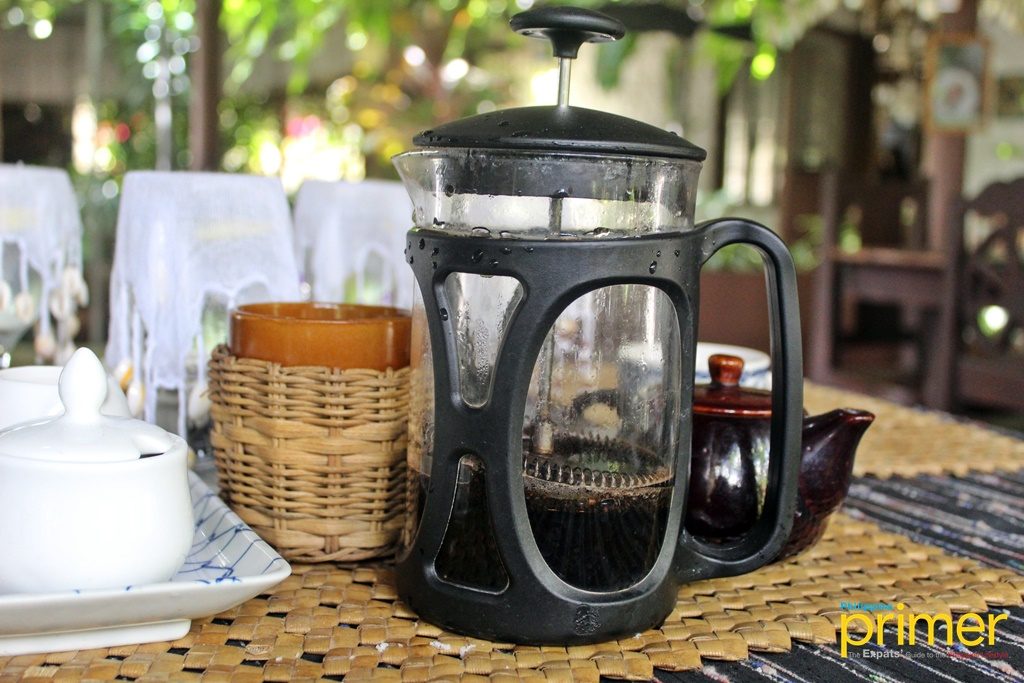 The brewed coffee of Abundant Place is made more fragrant with hazelnut essence.
Other rice delicacies you can try at Abundant Place are mango palitaw, suman sa lihiya (sticky rice cake with lye water), and suman sa kalabasa (sticky rice with squash), all priced at P65.
Abundant Place also offers meals such as Pinaputok na Tilapia (stuffed tilapia), Chicken with Tofu, and Sinigang na Hipon (sour soup with shrimp).
The Shop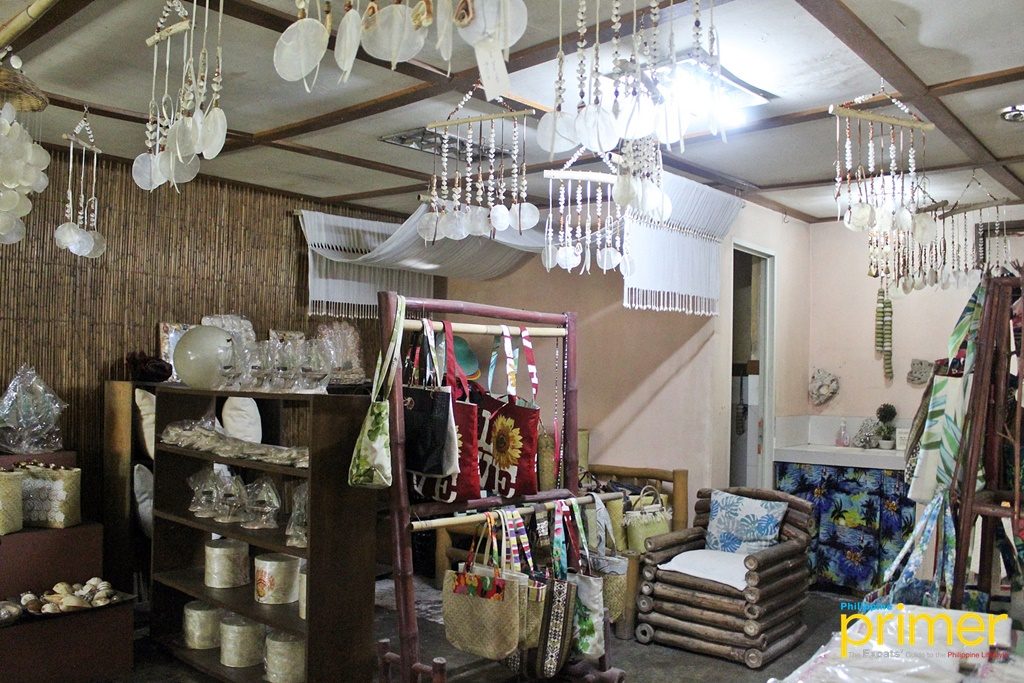 The products in the shop of Abundant Place in Silang will perk up your fashion style.
It may take a while to serve your order, so while waiting, spend some time checking out the items at their handicraft shop right next to the cafe.
The bags are some of the best items to buy from the shop of Abundant Place.
You can find uniquely-designed handbags made of native materials like banig and capiz shells, and they are incredibly reasonable. Prices range from Php 350 to Php 700 depending on the size and design.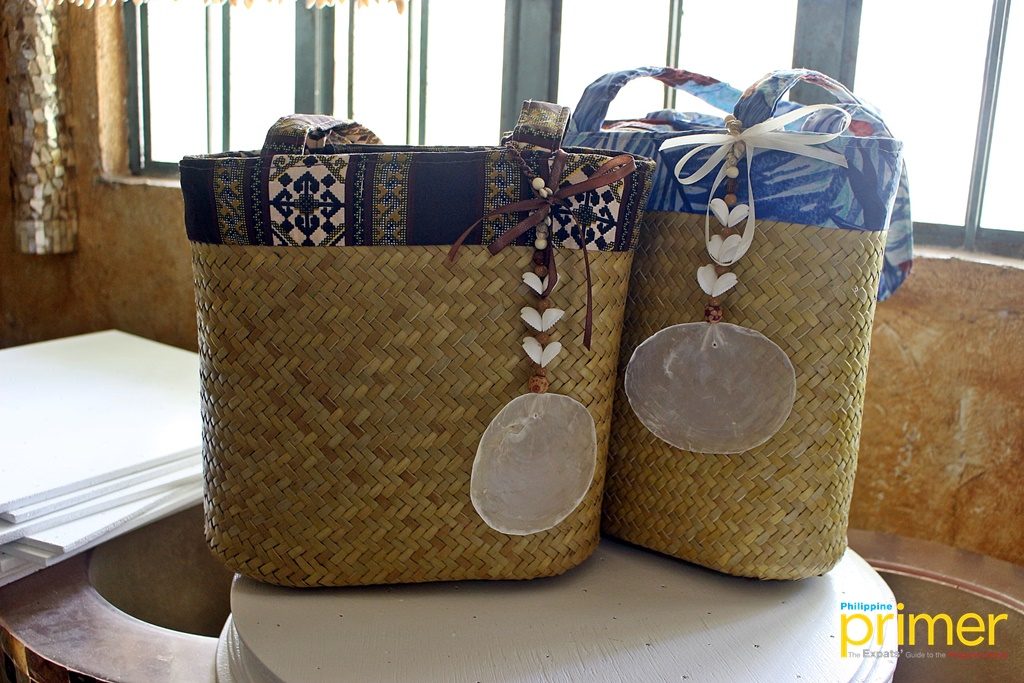 Php 400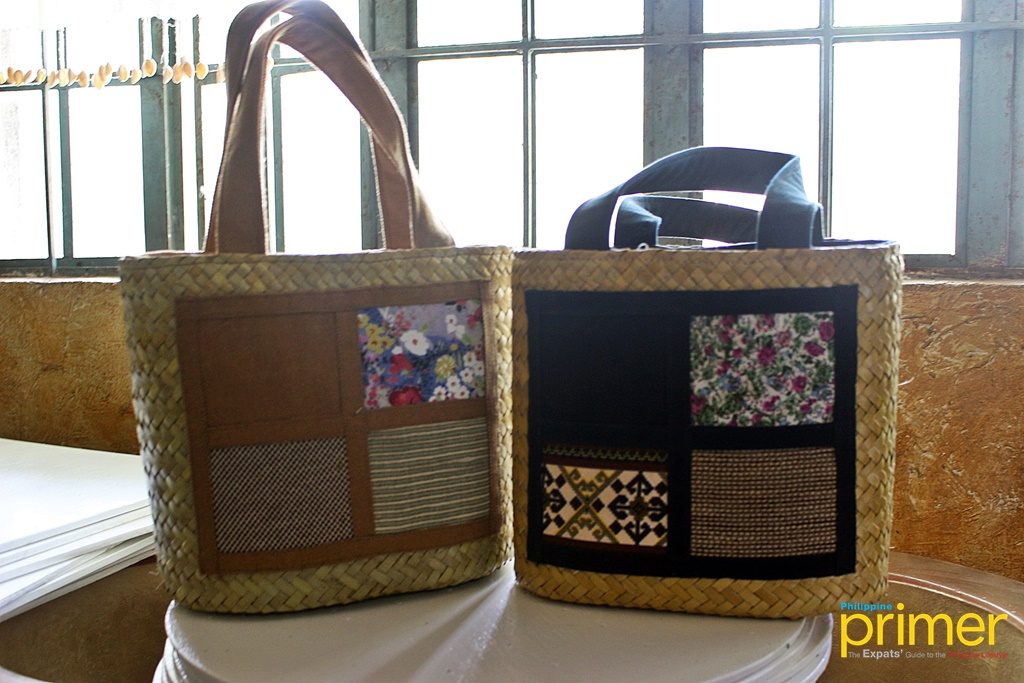 Php 350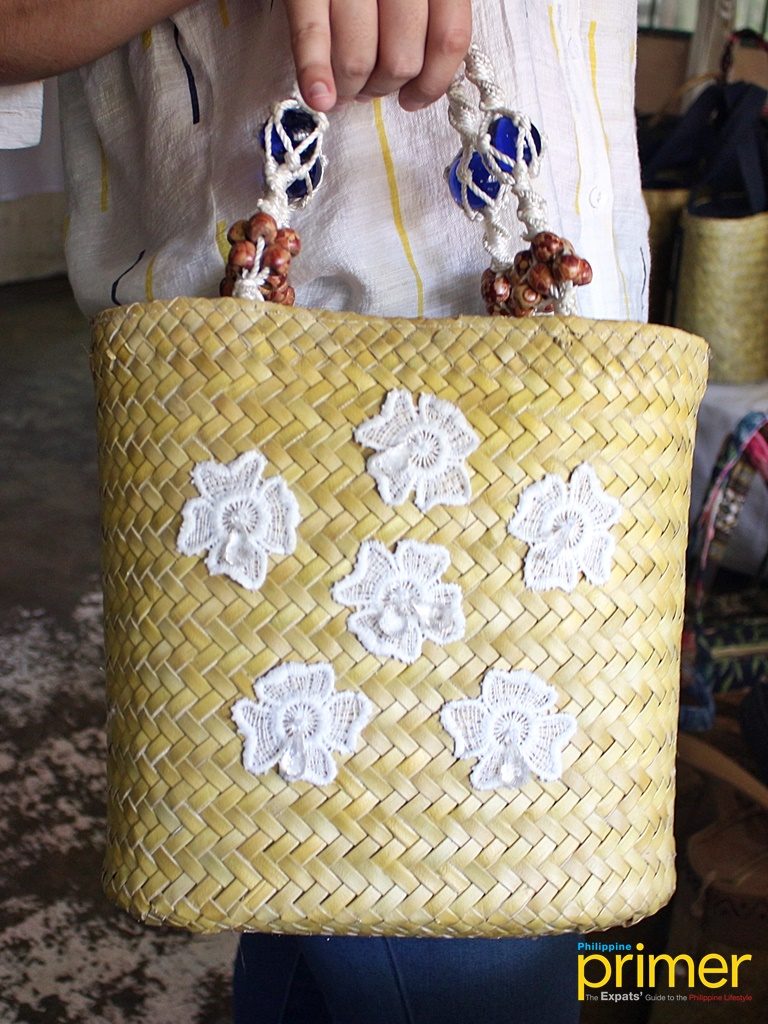 Php 400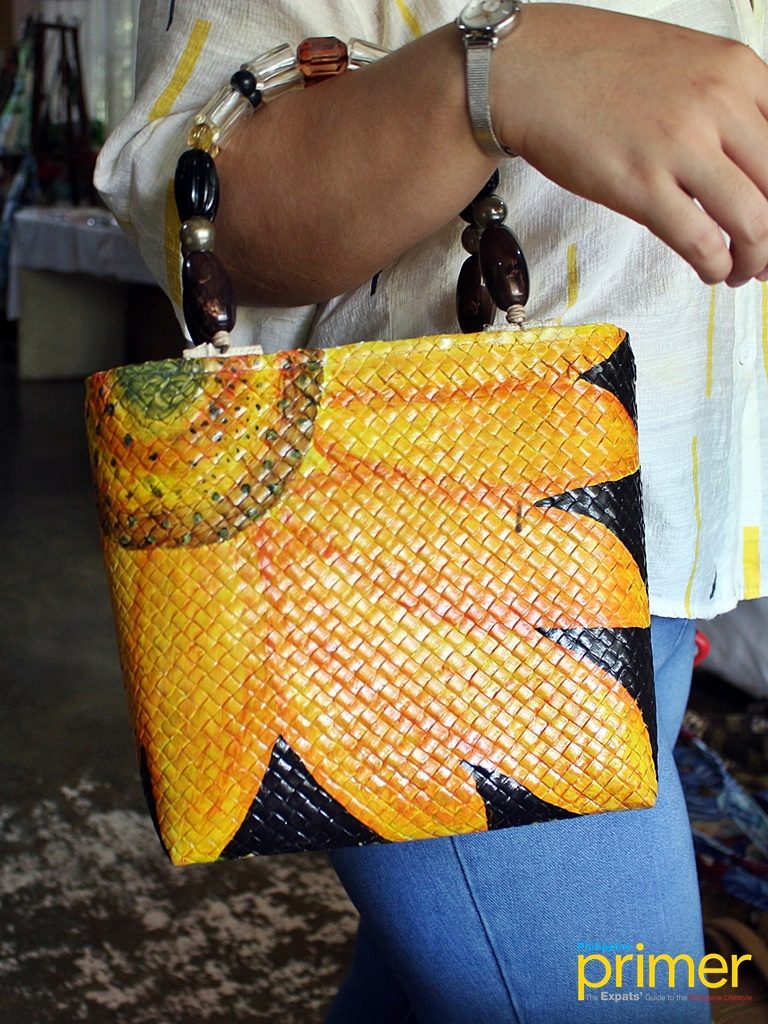 Php 450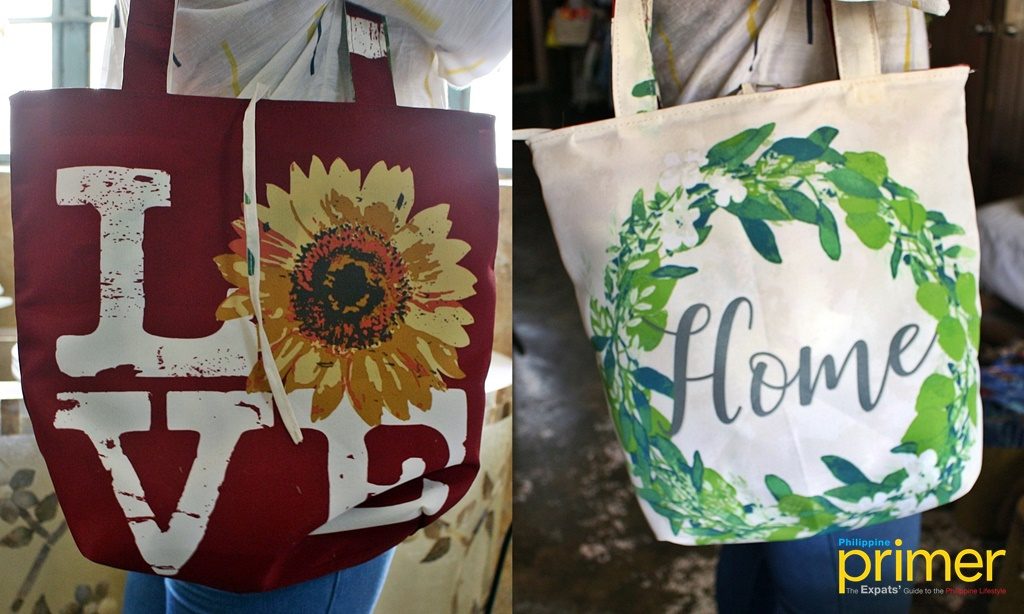 Reversible tote bag (Php 200)
The bags are made stylish with unique fabric patterns, laces, beads, and other materials crafted by the women of the local church.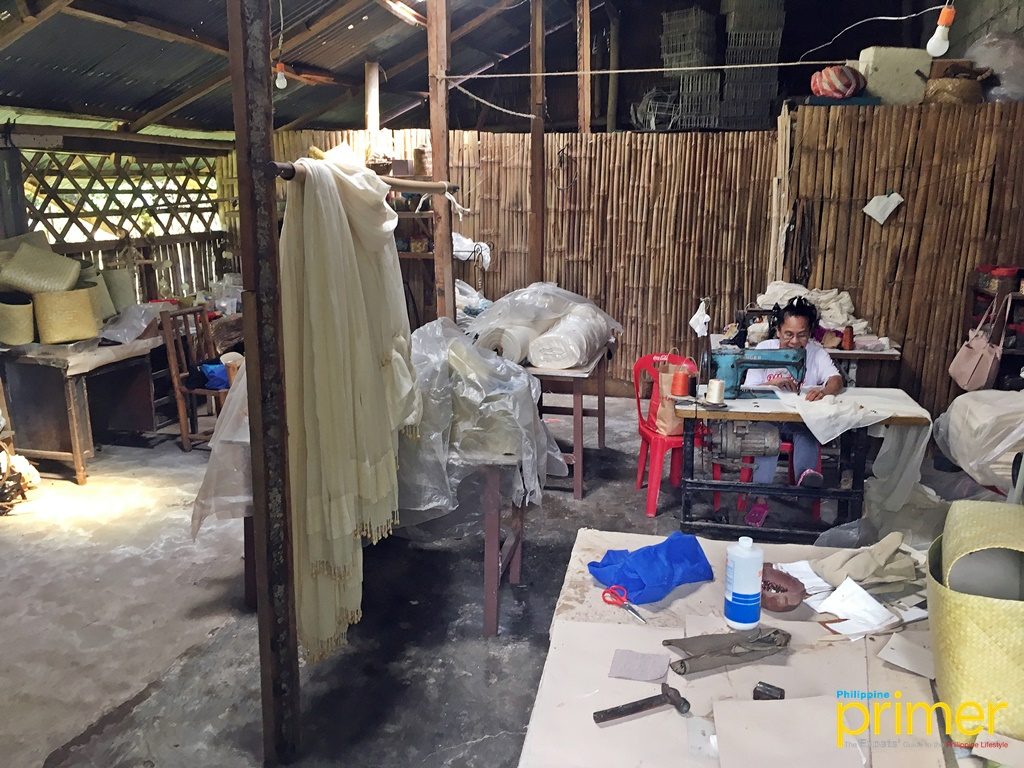 The production area is right at the back of the shop of Abundant Place.
Aside from bags, there are also a lot of home decors like curtains with bead embellishments and others made from capiz shells like light and ceiling fixtures, and trinket boxes.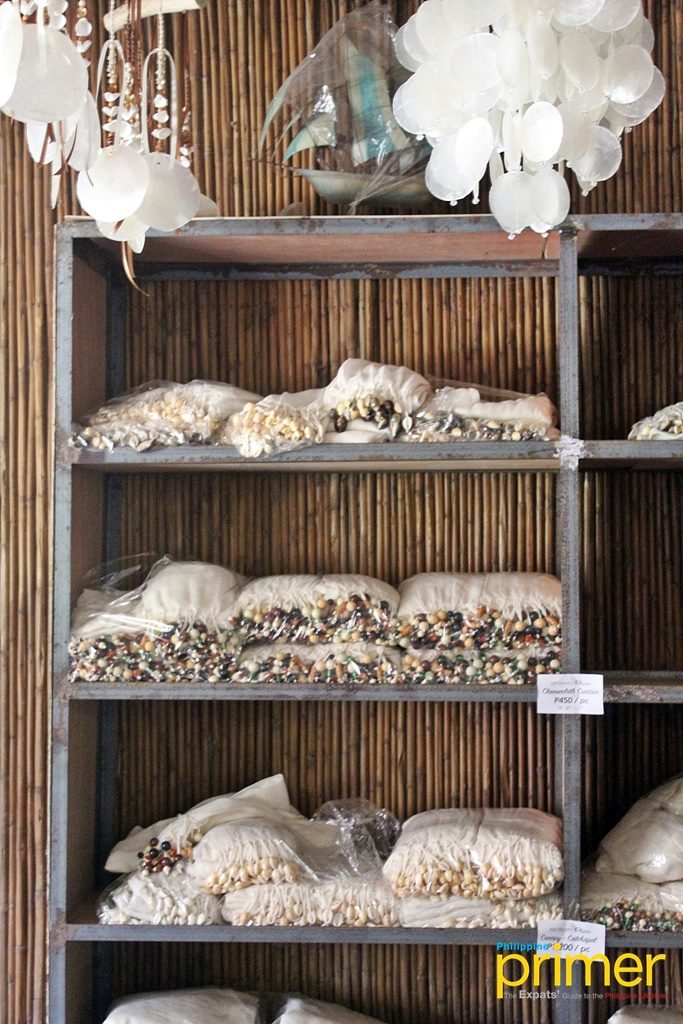 Most of the materials are sourced in Cavite and nearby towns, while most of the products are crafted right at the back of the shop.
Abundant Place is one of the many places that showcase local talent and artistry. Not only are their simple food offerings satiating—their products are also fashionable and worth splurging on.
How to get here:
• Abundant Place is located on Emilio Aguinaldo Highway in Silang, on the section where most orchid shops are situated.
• By car: you can get to Abundant Place via Cavitex and Emilio Aguinaldo Highway or SLEX and Sta. Rosa-Tagaytay Road. The trip may take between 1 and 2 hours, depending on traffic.
• By public transport: if Abundant Place is your main destination or first stop from Manila, you can take a bus bound for Tagaytay or Nasugbu, which can drop you off directly at Abundant Place. If coming from Silang Town Plaza, you can take a tricycle, ranging from Php 30 to Php 50.
---
This first appeared in Philippine Primer's Japanese and English Magazine November 2019 issue.
Written by Rei Leaño
Store Information
220 E. Aguinaldo Highway, Tubuan 2, Silang, Cavite
0999-728-7081
7 a.m. to 7 p.m. (Mon. to Sat.)
ceciliagcano18@gmail.com