Farmer's Daughter Restaurant in Baguio City
Savor true Cordilleran cooking in the outskirts of Baguio City at Farmer's Daughter Restaurant!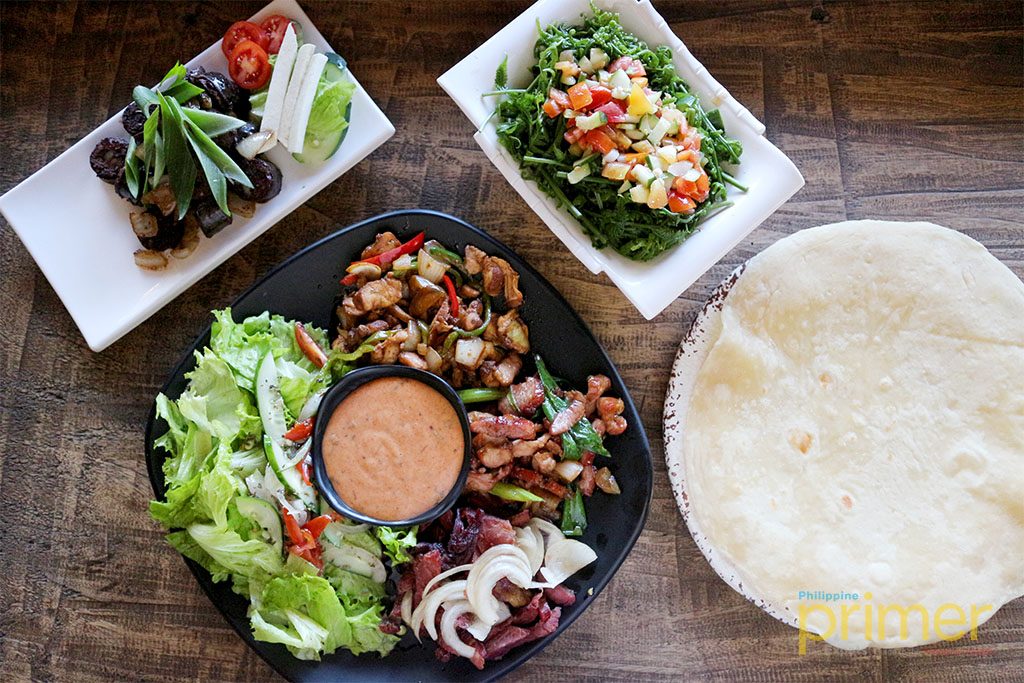 Located a couple of steps outside Tam-awan Village, Farmer's Daughter is an ode to women who have made an impact on the life of its owner Pil-od. His grandmother, mother, and wife are all daughters of farmers, a common yet noble profession in the Cordillera region.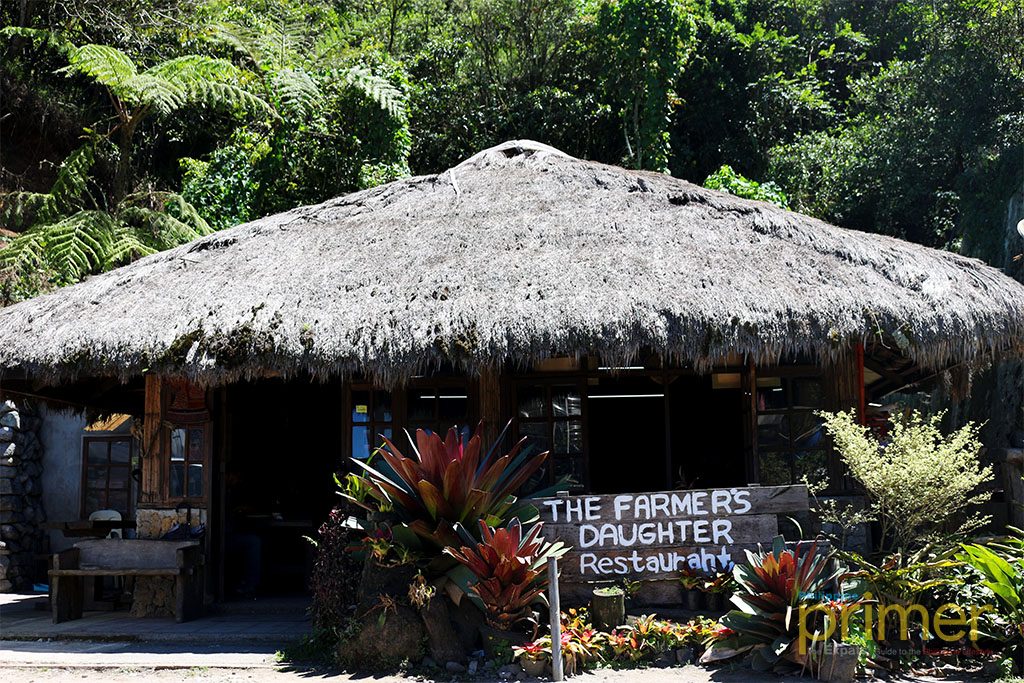 LIKE GRANDMA'S HOME. The Farmer's Daughter Restaurant is a really big nipa hut, the ancestral home of most Filipinos who toiled on the rice fields.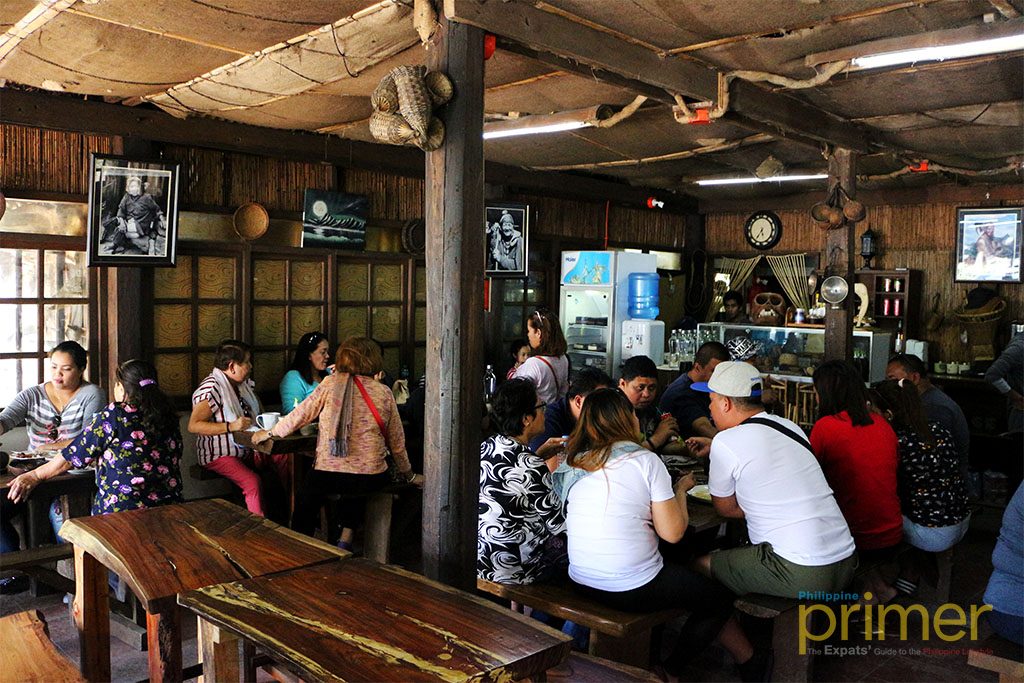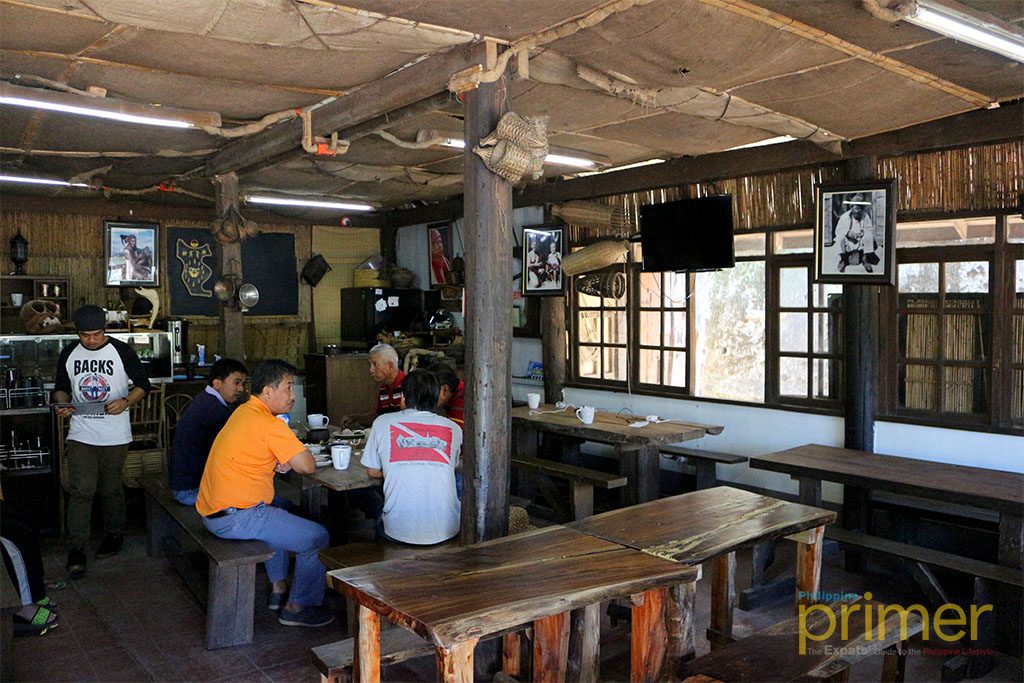 INSIDE THE FARMER'S DAUGHTER RESTAURANT. It's nothing to scream about, but it provides the perfect ambiance for the food you soon love.
Dishes served at Farmer's Daughter may look simple, but they are packed with flavors and are quite healthy to boot. They use traditional cooking techniques to bring out the flavor of each dish, and they use only the freshest ingredients so diners can experience the full flavor of each ingredient.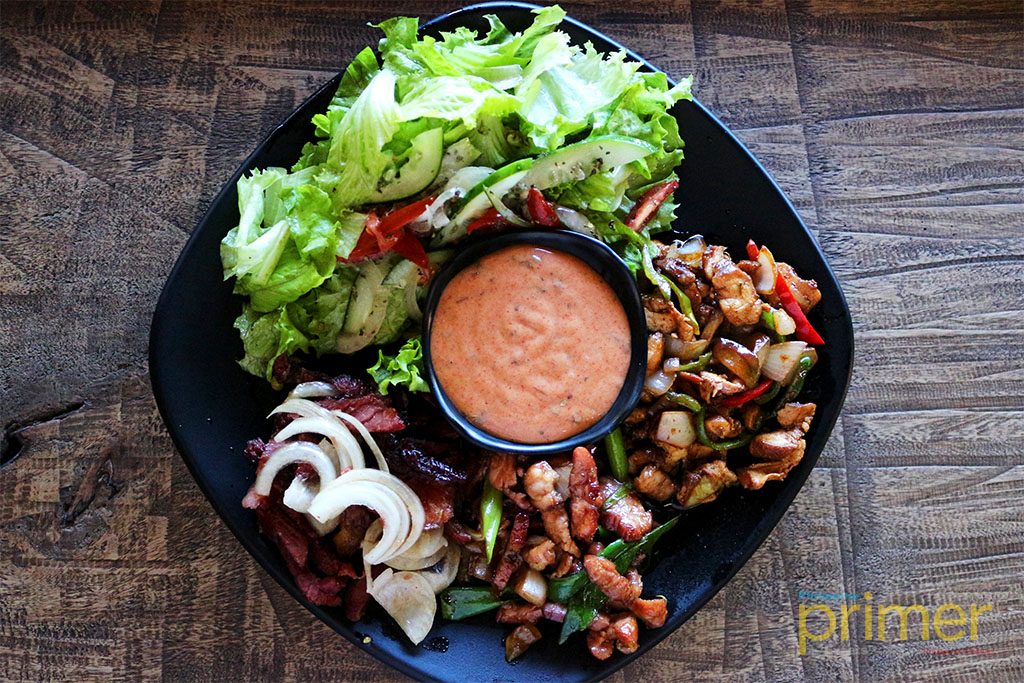 KINUDAY. The Cordillerans have always smoked their meat to both preserve and impart flavor onto the meat. Here's a platter of the three types of kinuday served at The Farmer's Daughter: pork, beef, and chicken.
They're known for their kinuday or smoked meat. They serve three types of kinuday: Kinuday jen Baboy or stir-fried smoked pork (Php 115), Kinuday jen Baha or steamed smoked beef (Php 150), and Kinuday jen Manok or stir-fried smoked chicken (Php 115).
Enjoying all three may be a stretch, but there is a way to do so: by ordering their Kinuday Wrap Deluxe (Php 300). It's a combination of their Kinuday pork, beef, and chicken served on a huge plate next to pita bread and a fresh green salad with a dip.
REFRESHING PAKO. River ferns are abundant in the Philippines, and have long sustained the Cordillerans. It's even trickled into military practice, with a couple of military personnel often preparing a version of this salad whenever they run out of food rations.
If you're tired of the usual garden salad, they serve one that's uniquely Filipino: the Pak-pako (Php 85). It's a bowl of simple river fern with tomatoes and cucumbers that's finished off with a vinaigrette of their own making.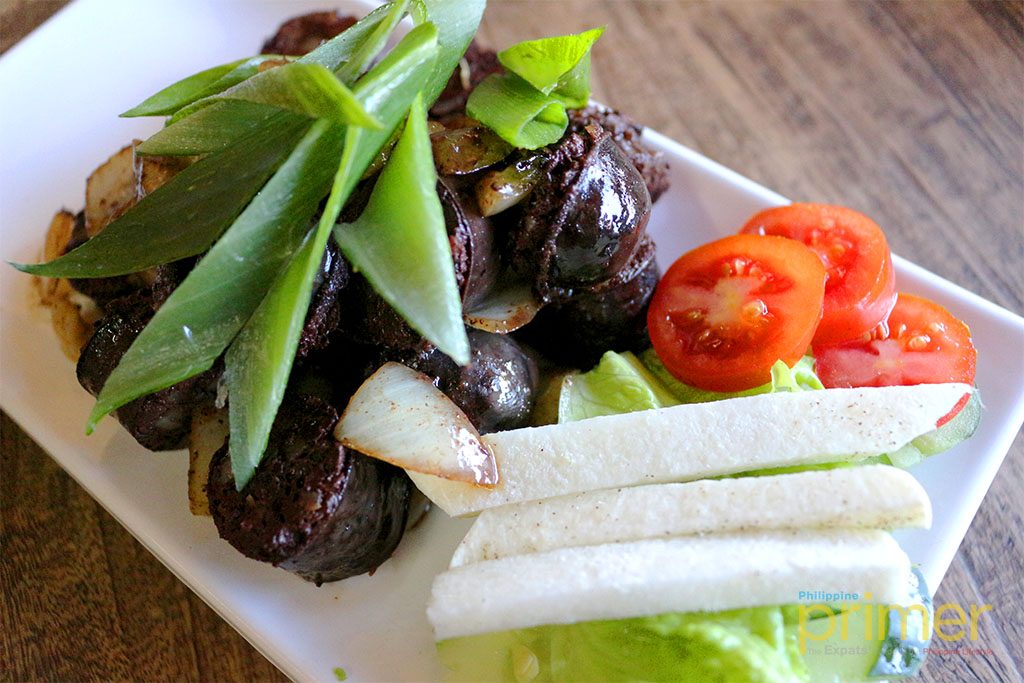 OUR "STAR". The Farmer's Daughter may be known for their smoked meat, but our favorite will always be this savory pinuneg or pork blood sausage. It's a simple dish that packs a lot of flavor into bite-sized pieces.
For us, however, their crème de la crème is their unassuming Pinuneg (Php 115). It's a dish that is as simple as they come: pork blood sausage sautéed in onions. It's a simple yet delicious dish that captures the flavors of pork without really eating pork meat.
Combine these dishes with their nipa hut setup and you have a restaurant that makes you feel like a local. 
---
This first appeared in Philippine Primer Japanese magazine's June 2018 issue.
Store Information
Tam-awan, Longlong Road, Baguio City
074-661-4384
9 am to 8 pm (Monday to Saturday); 9 am to 3 pm (Sunday)