Balbacua
Foodies will surely love this new food community in Baguio that will amaze you with its interesting nook features. One great thing to find in this tree house-like food haven is Balbacua, by Urban Kamote.
BE IN BALBACUA. See what the Ili-Likha Artist Village offers to nature and art lovers visiting Baguio.
As you enter Ili-Likha Artist Village, you will definitely not see what you imagine restaurants to be.  This unique bistro has tree branches present everywhere which makes that distinct natural ambience. If you're an art lover, you'll surely love this place as you can see artworks everywhere. Furniture and other interior accessories are all made by recycled materials as the place was made fashionable by a group of artists. Its non-traditional interiors make it a great place to discover something new.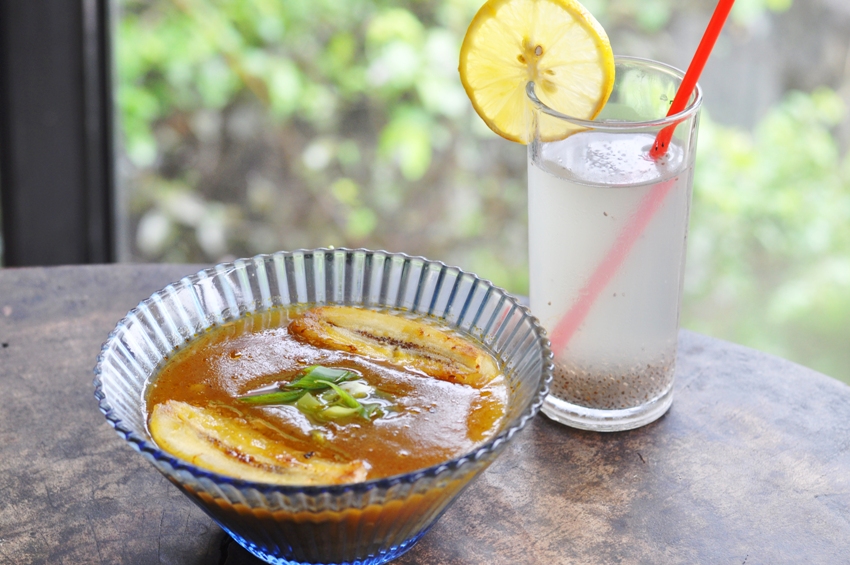 EXPERIENCE SOUTH IN THE NORTH. Try Balbacua (P65), a Southern Mindanao dish here in the newest Baguio food haven.
When it comes to food, you can try their specialty dish in Balbacua. Balbacua, a rich and tasty beef stew is a Southern Mindanao dish. It is slow-cooked for 6 hours and served with rice, misua or noodles (for additional P15) and also fried saba or quail eggs (for additional P10).
Balbacua is different from the usual Bulalo, and it is the only place where you can find this unique dish here in Baguio. Also, the Balbacua they serve is made like the ones they serve in Koronadal to keep its natural flavor. For only P55 per serving, you can enjoy this bowl of tasty dish, perfect for Baguio's cold weather.
Aside from the Balbacua dish, the artsy stall also serves all-day breakfast food choices. Another interesting detail about this haven is that the meats they use are organic products from Bukidnon.
Want to try something unique and interesting around Baguio? Try Balbacua and enjoy the sumptuous dishes that you deserve.
Kiwing na kahoy Food Kommunity, lli-likha Artist Village Assumption Rd, Baguio
074 442 0980
8am-7pm (Mon-Fri)