Live out your love for food and drinks: The Red Light
Bars come in many shapes and forms. Each one has their own unique "thing" that sets them apart, from Revel at the Palace's highest of high class to ABV's extensive absinthe collection. The Red Light's "thing" is not exactly its clientele or a unique collection: it's what they do with ideas that make them stand out.
SOMETHING'S BREWING WHEN THE LIGHT IS ON. The Red Light is a unique set-up where concepts are born and bred to their fruition.
The Red Light is a creative food and beverage space, with an outdoor bar and a 12-seater counter show kitchen found along Felipe Street in Makati. It's a kitchen and bar incubator, playing host to chefs and creative minds from the culinary industry.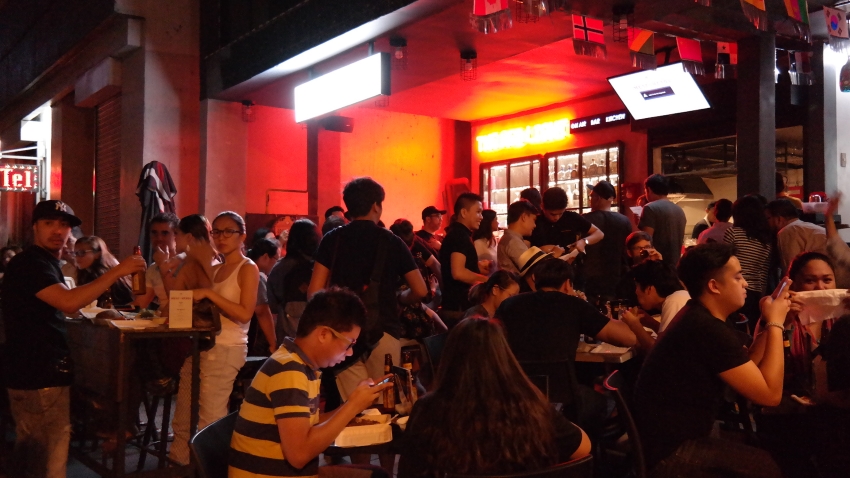 A BAR AND KITCHEN. It's rare for people to peek into the kitchen of their favorite bar, because it's simply not done. The Red Light, as a kitchen and bar incubator, gives people a front-row seat to how their food is made.
A collaboration between Erwan Heusaff, host of The Fat Kid Inside, and The Mothership F&B Enterprise, it's a blank slate for anyone looking to explore their idea of good food and drinks. It also plays host to The Fat Kid Inside, as well as throw downs among chefs, amateurs, and bartenders.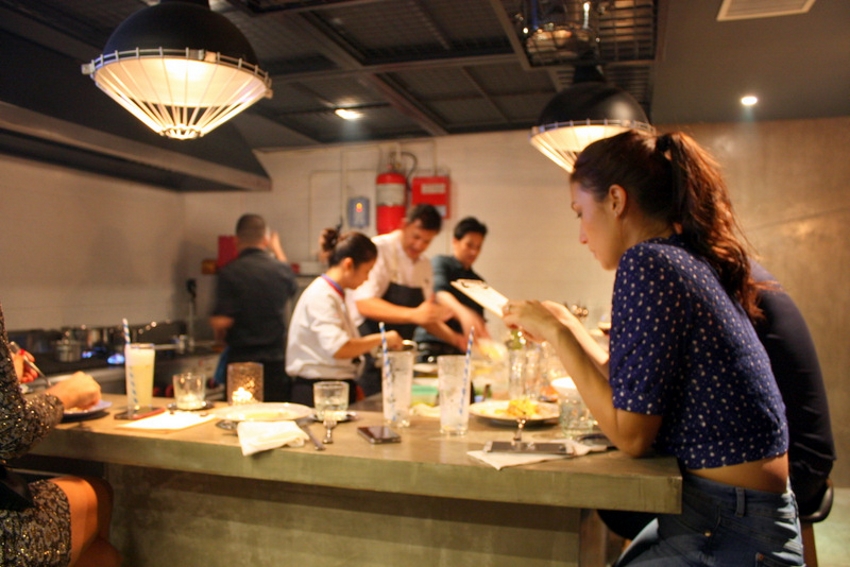 THE TEST KITCHEN. 15 square meters of unrestricted space for you to try out your concept… or maybe throw down with another chef.
They serve classic bar drinks, but that's not where the action happens. They're known for their 15-square-meter kitchen: the place where concepts are born and nurtured. The Test Kitchen, as it's sometimes called, is a pop-up space that brings people together and springs forth new ideas. These concepts are scheduled and can be put-up for reservations, ticket sales, walk-ins, or private tastings.
You can find The Red Light at G/F, W Young Bldg., Felipe St., Poblacion, Makati. Stay updated with their latest schedule by following them on Instagram (@theredlightph). For more information on The Red Light, you can email contact@theredlightph.com and CC bianca@themothershipfb.com.

G/F, W Young Bldg., Felipe St., Poblacion, Makati

contact@theredlightph.com