JAPAN TRAVEL: Steak+Wine Hige Bar in Hakodate
The Motomachi District of Hakodate is known for its historical, Western-style architectural marvels along its streets. However, not a lot of people know that there are more things to see in this part of Hakodate, such as fancy restaurants.
Nestled in Motomachi, Steak+Wine Hige Bar is your go-to place for steaks and wine. This quaint little modern bar specializes in full course meals.
The restaurant's bar area is located on the ground floor, with its array of alcoholic drinks neatly displayed on the counter. Prized wines are also on display on the wall, available for consumption.
Their windows are also worth noticing as it is accentuated with stained glass design. This is because the location of the restaurant was formerly a church.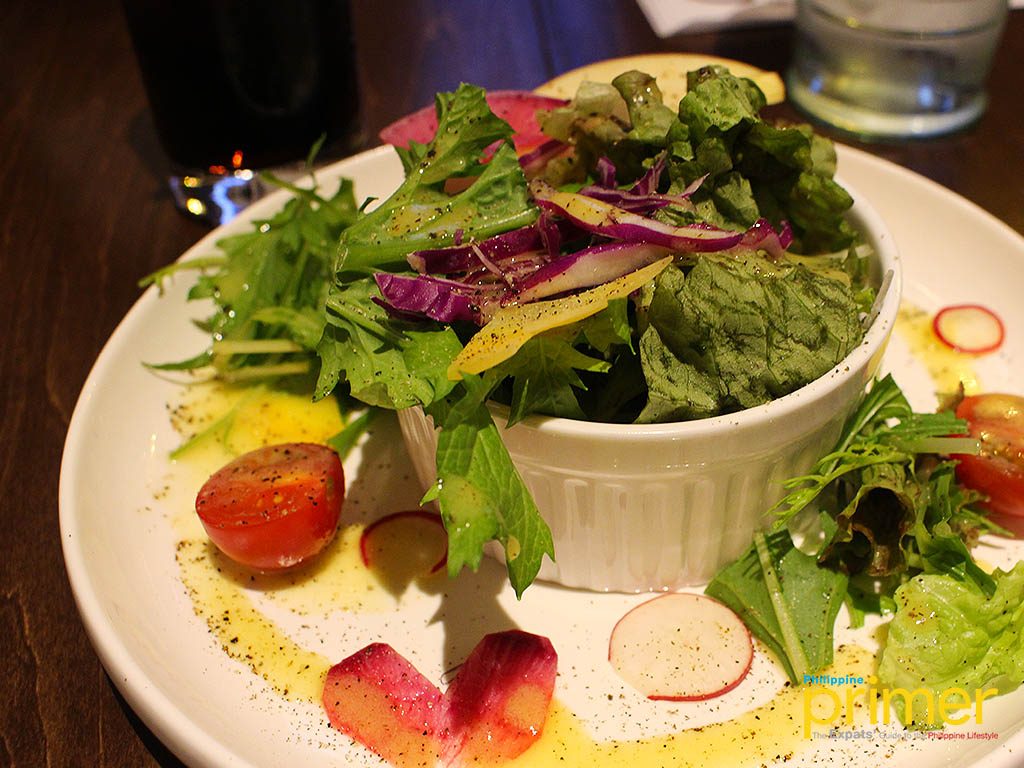 Salad
The place is chic and contemporary, and come dinner time, the restaurant plays soothing music that lightens the mood. It very much feels Western, and it doesn't really veer away from the Western-themed district of Hakodate.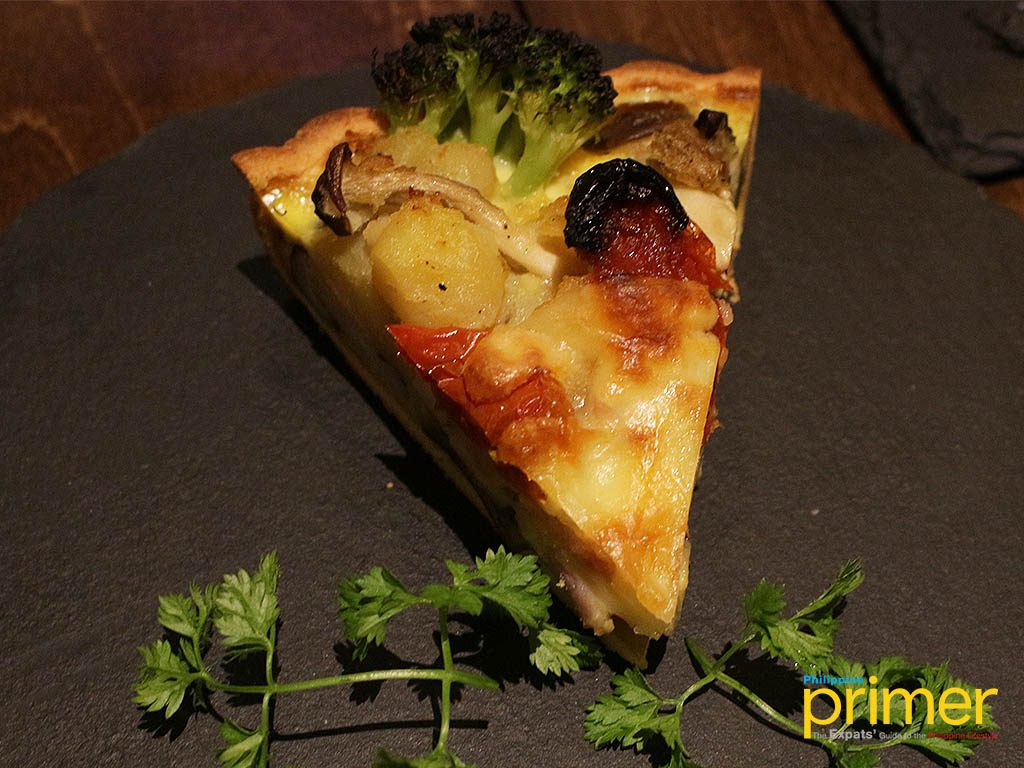 Quiche
Although the restaurant seems to be high-end, you'd be surprised that they offer an affordable full course meal. More than that, their huge serving can truly satisfy every hungry diner.  Steak lovers enjoy the restaurant's beef cuts too. If you plan to dine in, make sure to pair your red meat with their sublime wines– a meal ideal for dinner dates.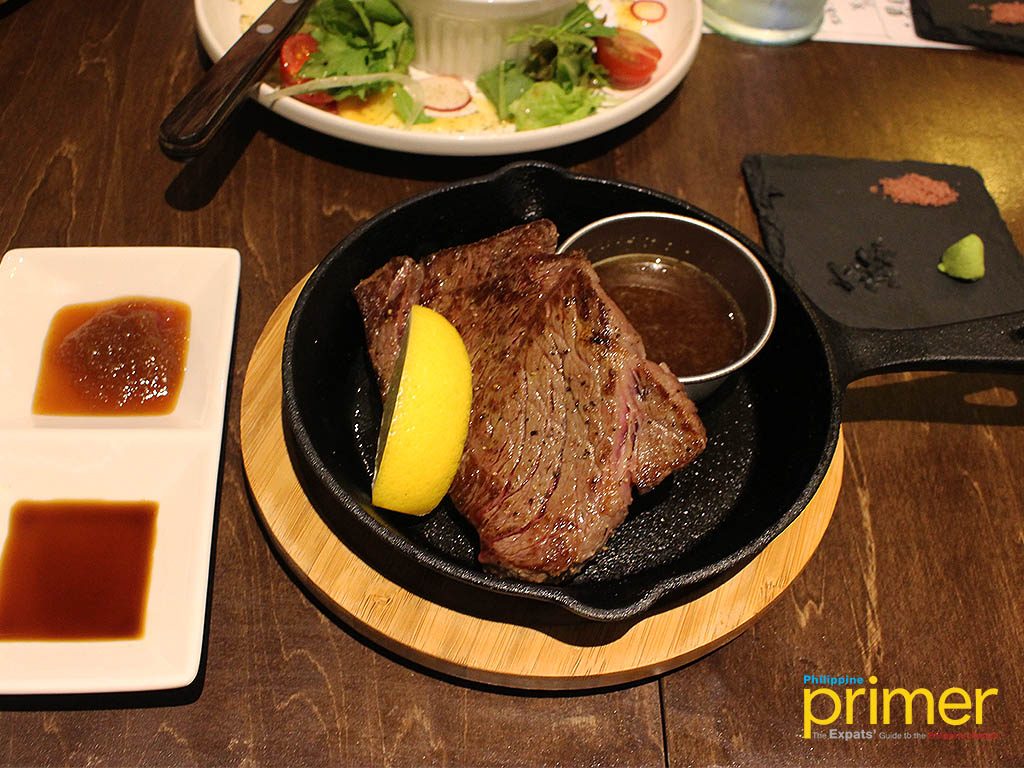 Steak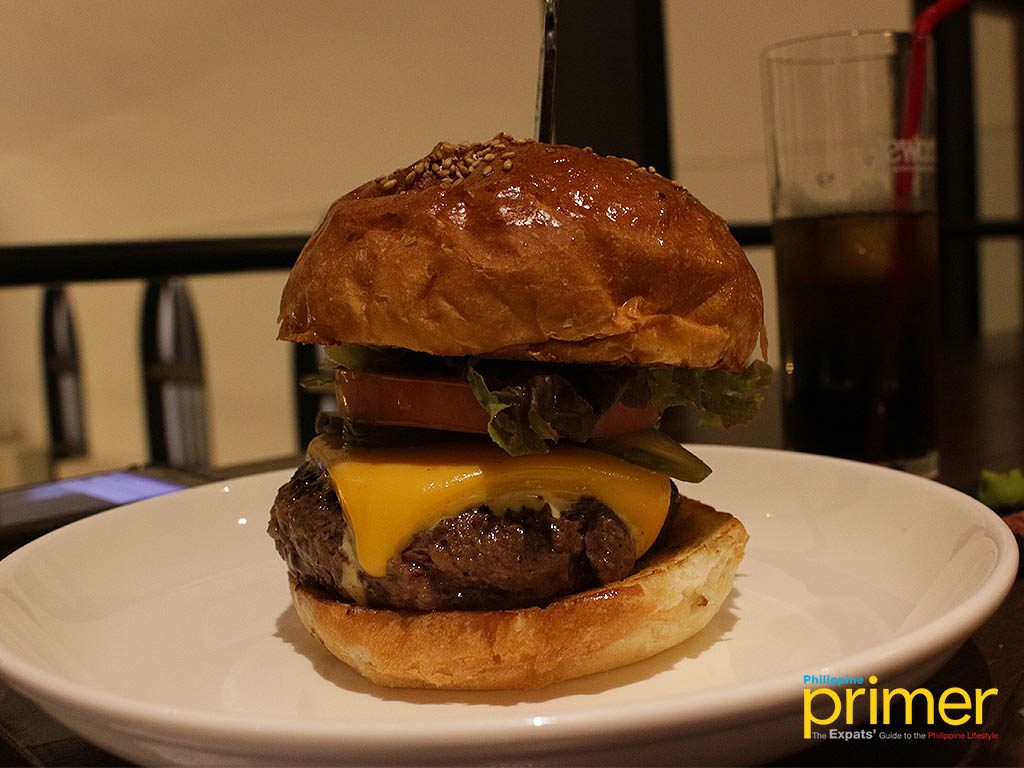 Burger
Steak+Wine Hige Bar offers different course meals such as lunch, dinner, and special occasions. Price ranges from ¥1,000 to ¥5,000. For more information, see the details provided below.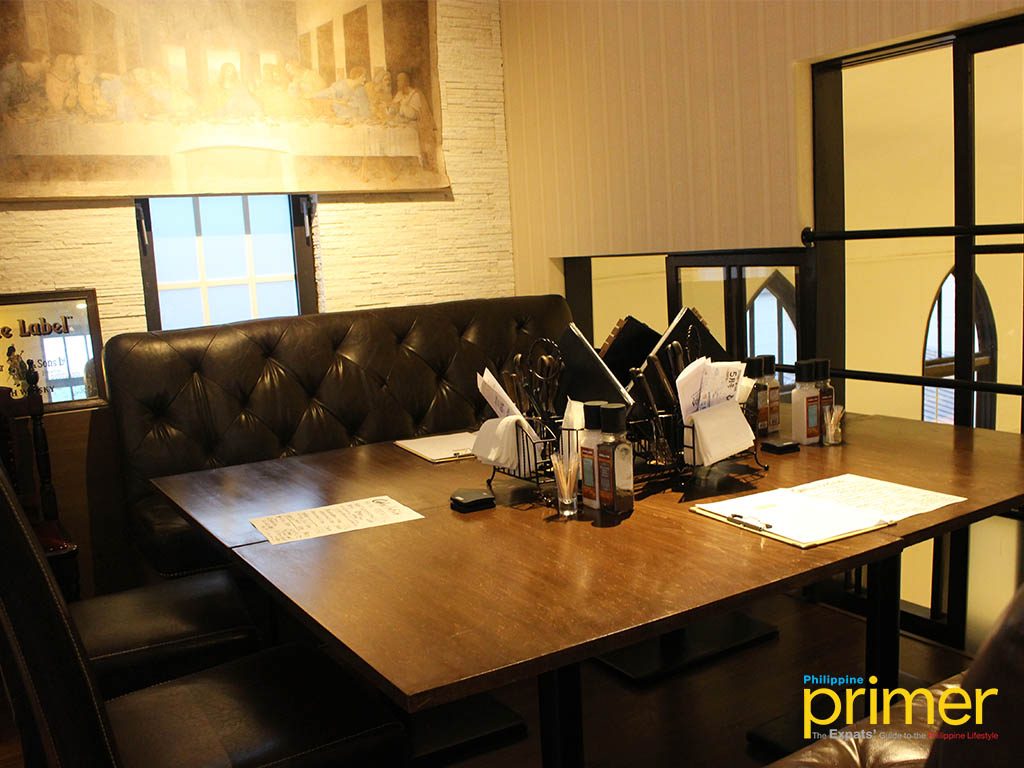 How to get here:
From the Jujitachi Station, it takes about a 3 to 4-minute walk.
---
This first appeared on Philippine Primer magazine's January 2019 issue. 

29-15 Motomachi, Hakodate, Hokkaido, Japan

Lunch: 11:30 am to 4 pm; Dinner: 4 pm to 10 pm. (In December, it's until 11 pm)