A taste of Thai Cuisine through Benjarong Restaurant at Dusit Thani
As Benjarong continues to bring the taste of Thai cuisine on the tables here in the Philippines, exquisite techniques and traditional flavor profiles are produced through contemporary dishes that are distinctly Thai at heart. Benjarong restaurant is located at the luxurious Dusit Thani Hotel in Makati.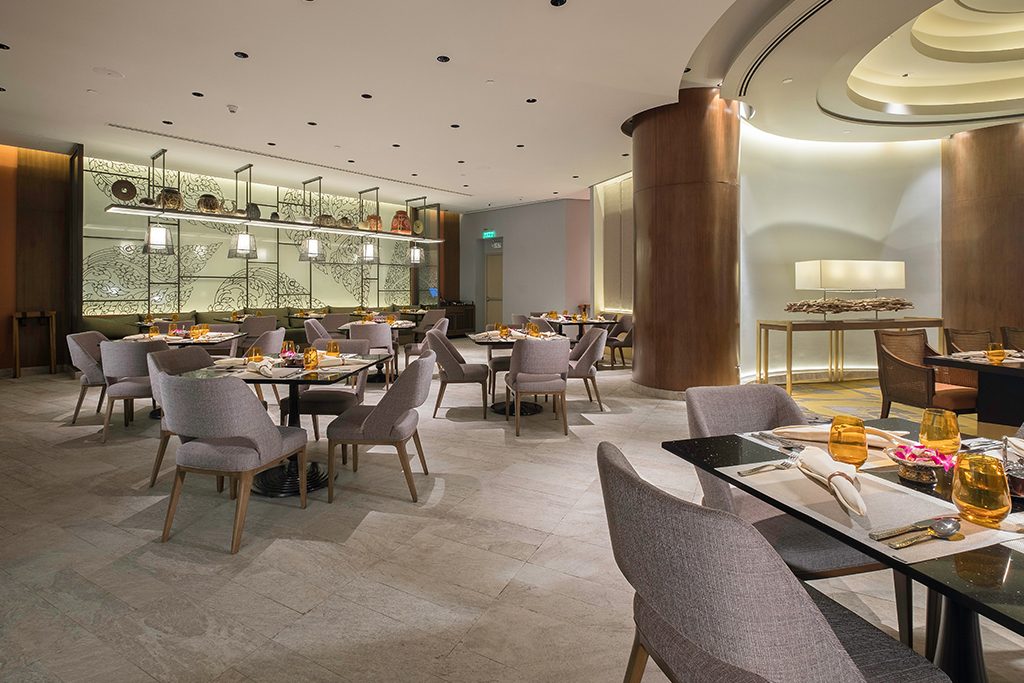 Main dining room of Benjarong in Dusit Thani Hotel Makati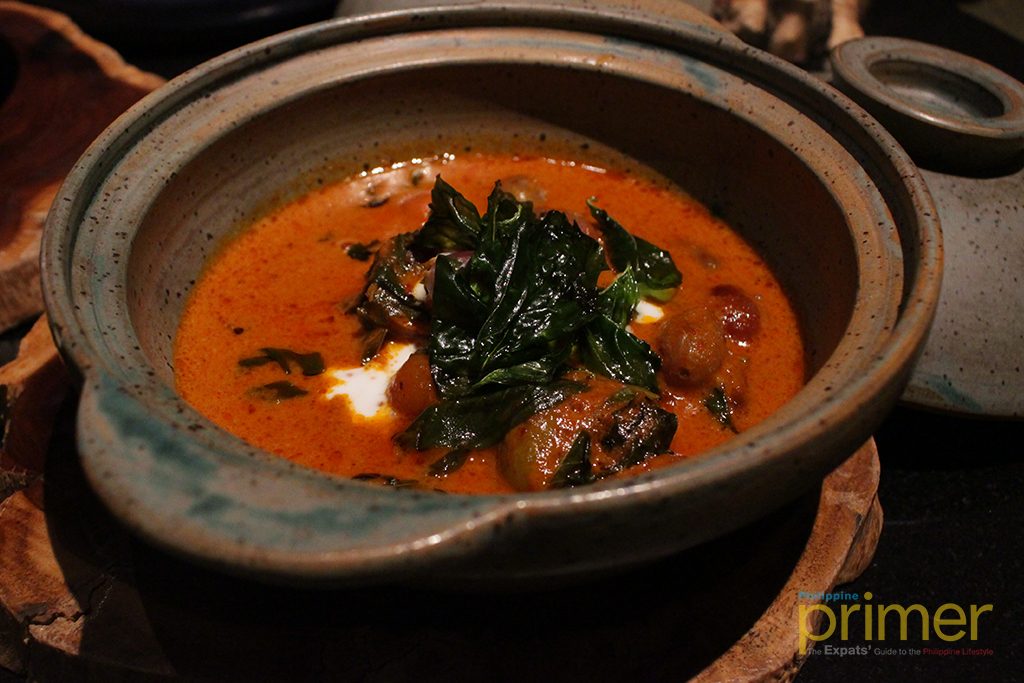 Gaeng Phed Peg Yang (Php 490) Red Curry, Duck Breast, Pineapple, Grape, Cherry Tomato, Basil, Finger Chili
Awarded as one of the Hot New Global Restaurants for 2018, Benjarong offers authentic Thai food all year round. Combining the four flavors: salty, sweet, spicy and sour that produce rich aroma and scrumptious Thai dishes, the restaurant deserves its praise. The interior of the restaurant is very elegant with a combination of gold, white and black shades around the room.
Private dining area. Benjarong moved from the mezzanine of the hotel to the ground floor earlier this year and updated the interior to exude modern Thai
Benjarong features Thai royal palace cuisine fine dining, meaning they only use the best ingredients and their staff members are hospitable and well-trained for fine dining. They play beautiful melodies to create a relaxing atmosphere for their customers during dinner dates or business meetings.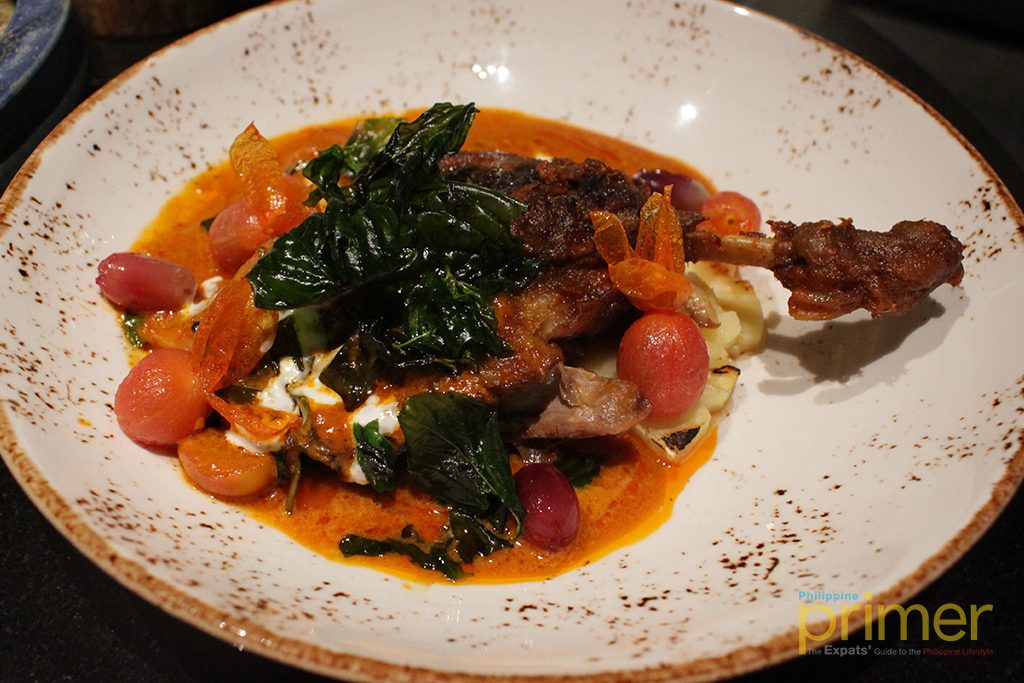 Gaeng ka Ped Yang (Php 1061) red curry, duck leg is both sweet and slightly spicy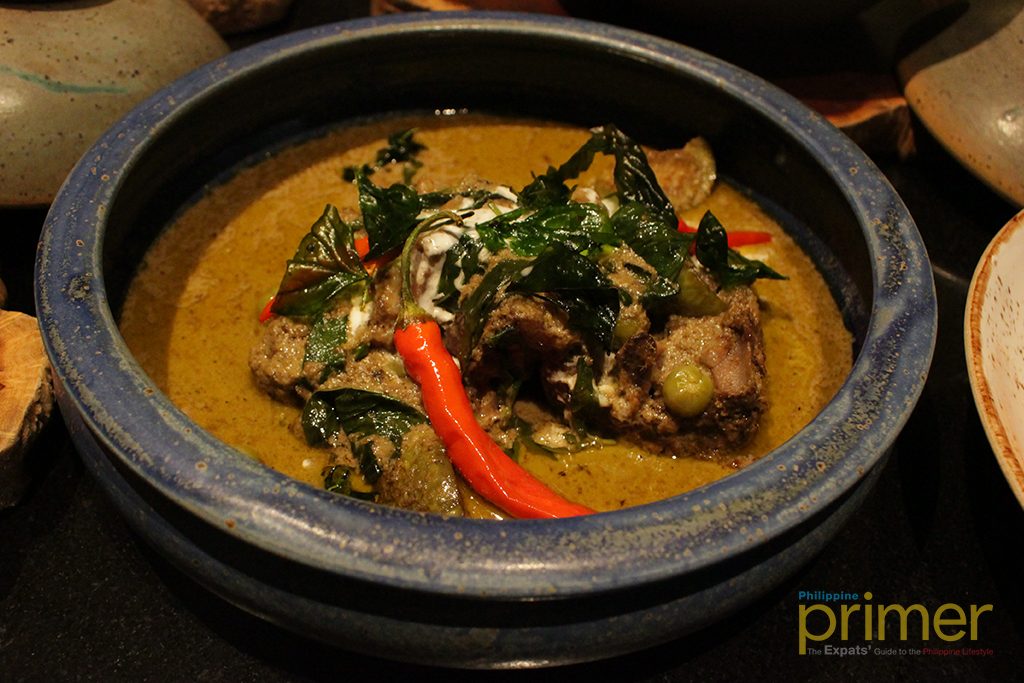 Gaeng Khieo Wan See Krong Neau Toon (Php 890) is a Green Curry with 72-Hour Cooked Beef Ribs. Crowd favorite
The spring rolls were quite a delight. Contrary to Chinese spring rolls that most of us are more used to, Thai spring rolls are filled with rice stick noodles. Each bite felt so rich and full. The shrimp cake, on the other hand, were deep-fried and sported a light curry flavor which is also very common in Thai food.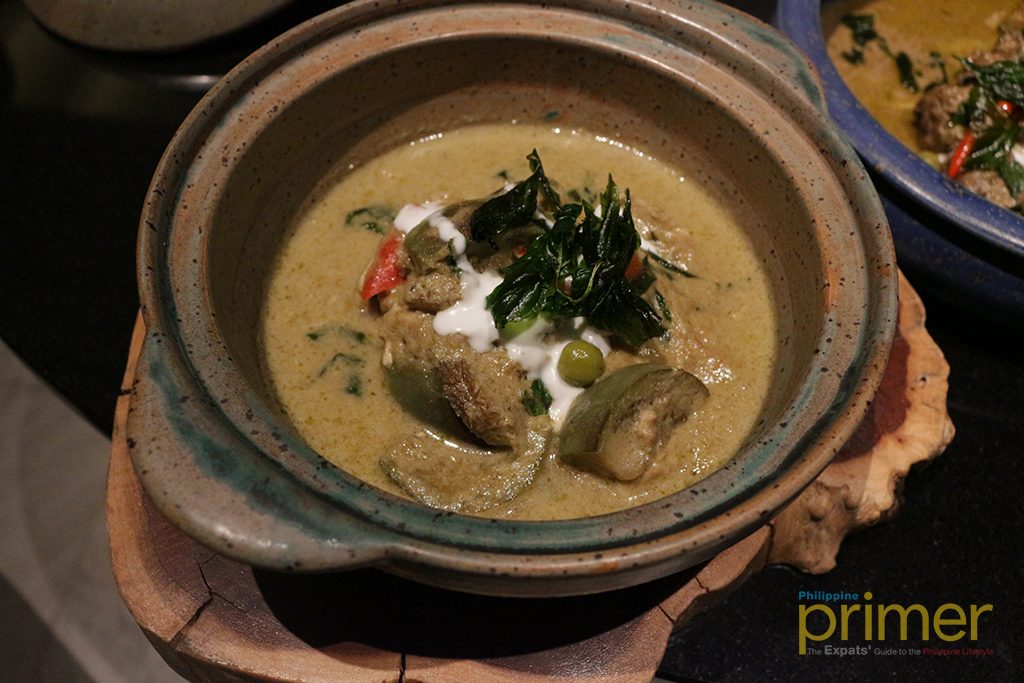 Gaeng Khieo Wan Gai (Php 490) Green Curry, Chicken, Basil, Finger Chili, Eggplant, Kaffir Lime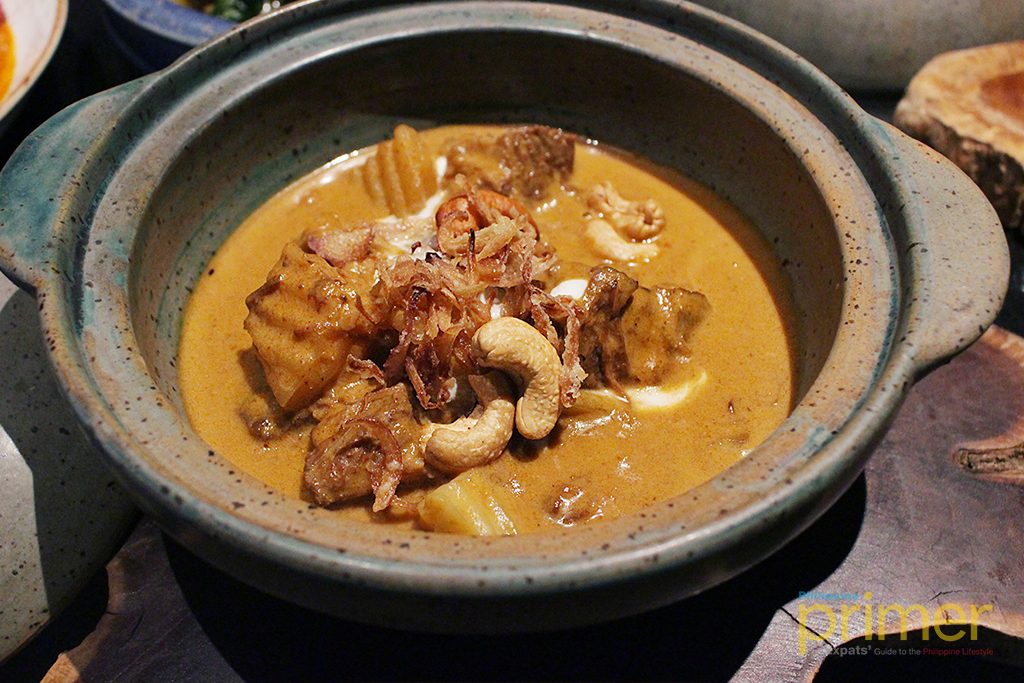 Gaeng Massaman Nuea (Php 590)  Massaman Curry, Beef Chuck, Cashew, Onion, Potato, Crushed Peanut
Despite Benjarong being inside a 5-star hotel restaurant, the menu here is reasonably priced with dishes which are good for sharing. It doesn't have to cost you an arm and a leg to taste authentic Thai Royal Cuisine here in Benjarong. Anyone can have a taste of Thailand. After all, Benjarong, as it turns out, is not just a name of a restaurant. It is a rich cultural experience all by itself.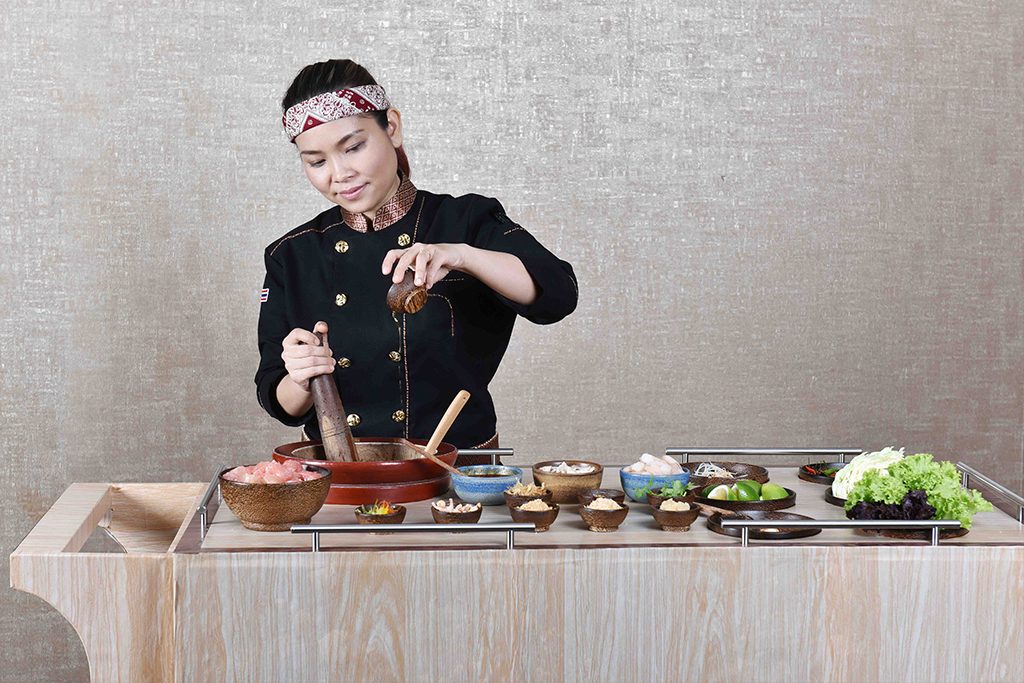 Thai Chef de Cuisine Watcharaphon Yongbanthom
With Chef Watcharaphon Yongbanthom, or Miss Ja to regulars, at the helm and other Thai nationals as key people of the restaurant, Benjarong continues to serve creative and world-class dishes. Their uses of different flavors in one plate come out as an art in itself just like their namesake, benjarong which means five colors and is a painted ceramic porcelain.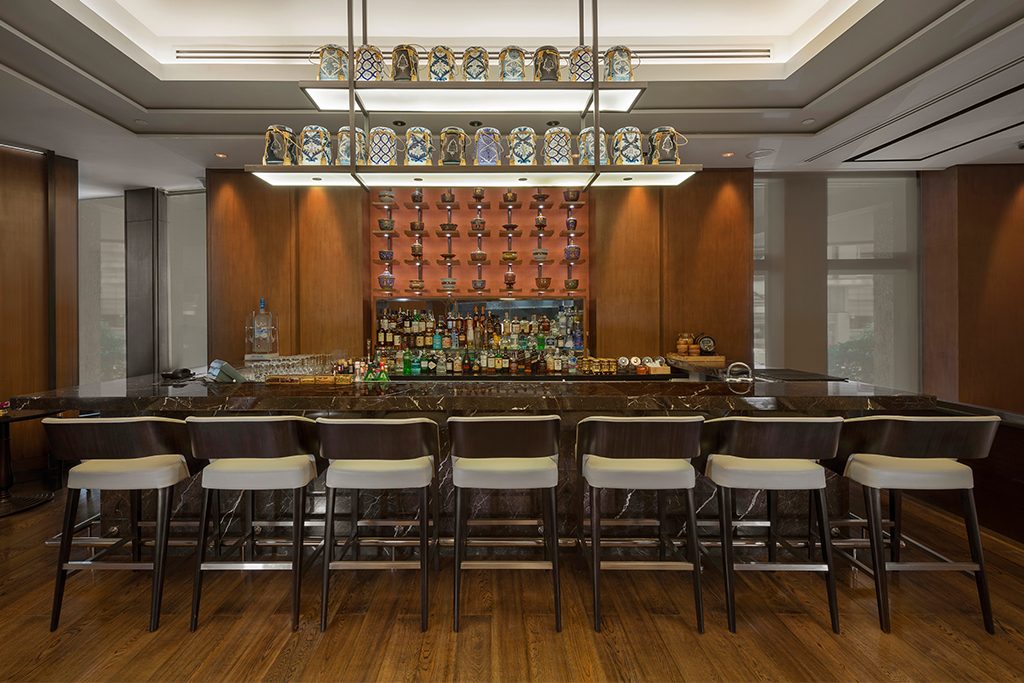 The Benjarong bar is open from 5:30 p.m. to 12 a.m. daily
For art and authentic Thai cuisine, come over to Benjarong on the ground floor of the Dusit Thani Hotel, Makati City.

Ground Floor, Dusit Thani Manila, Ayala Center, Makati City, Metro Manila

Lunch - 11:30 a.m. to 2:30 p.m., Dinner - 6:00 p.m. to 10:00 p.m., Bar 5:30 p.m. to 12 a.m. daily