Taqueria Real
Walking Street in Angeles City, Pampanga is a colorful, dizzying hodgepodge of seedy bars and clubs, upscale hotels and not-so-respectable ones, and restaurants of varied cuisines and price ranges. In the midst of all the craziness is Taqueria Real, a Mexican eatery serving the best street tacos and burritos you'll ever have in the city (and possibly in the whole country).
–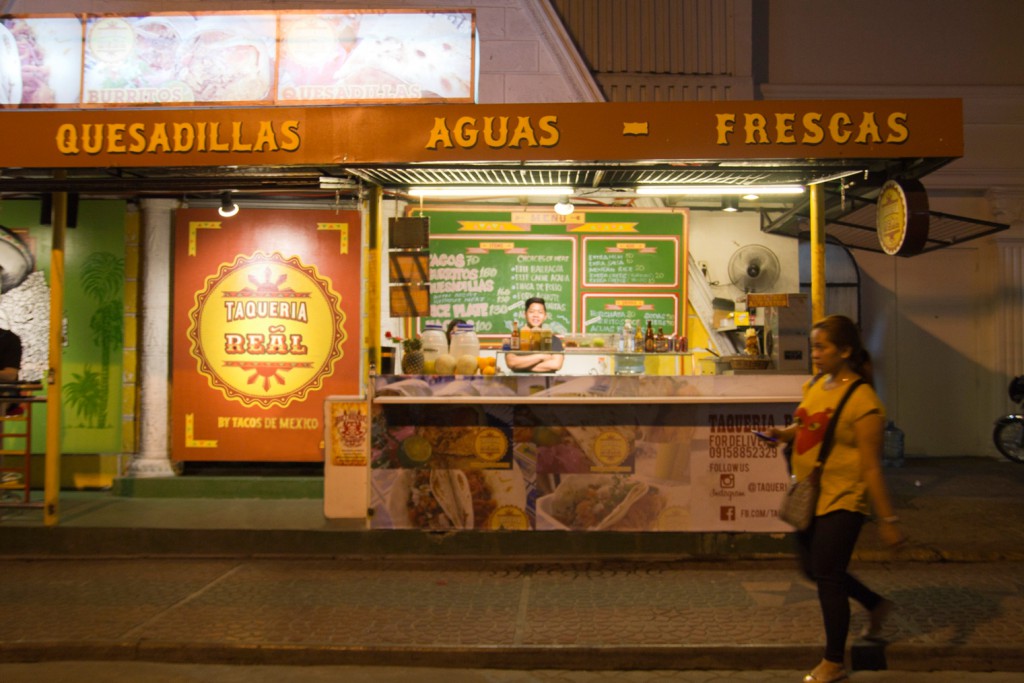 DESPITE ITS SIMPLE APPEARANCE, Taqueria Real serves the best authentic Mexican goods.
–
This small street-side shack opens at the same time the red-light district comes alive – from five p.m. to three a.m. There are only five chairs, on a long counter where you can see dolled-up women and foreigners passing by while you eat. The menu is short and simple – Taqueria Real mainly sells tacos, burritos, quesadillas and rice plates, aside from nachos, Mexican rice and drinks such as fruit juice, horchata (a sweet beverage made from milk, rice and cinnamon), and Mexican soft drinks.
–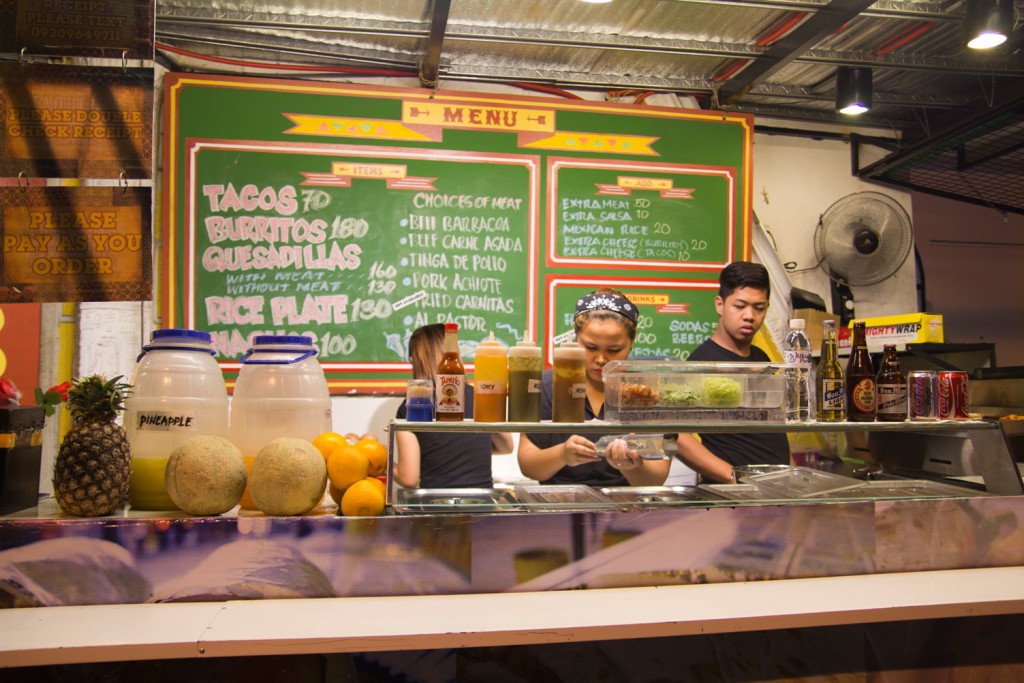 THEIR MENU is affordable, but quite extensive.
–
Taqueria Real is best known for their tasty 70-peso tacos. Their hefty burritos are also quite affordable at P180. Once you take your pick between tacos or burritos, you are presented with different flavors of meat. There's barbacoa, slow-cooked beef in chipotle chili and cumin, and carne asada, grilled marinated beef. For pork, they have achiote – meat braised in achiote paste, orange juice and lime, and al pastor–marinated pork shoulder grilled shawarma-style. For chicken, they have tinga de pollo, chicken cooked in tomato sauce and chipotle chili in adobo sauce.Whichever meat you pick, they are all flavorful.
–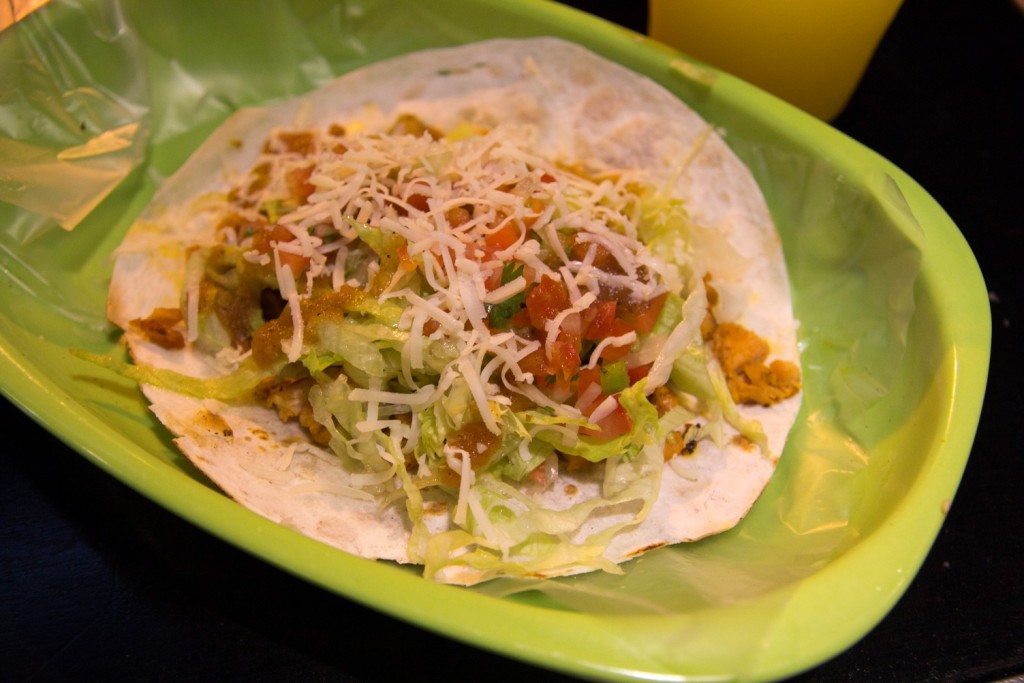 SIMPLE AND DELICIOUS. Nothing else comes close to this seventy-peso taco.
–
For the taco, the tortilla is light, but thick enough to prevent your taco or burrito from dripping out all its juicy meat goodness. Topped with onions, tomatoes, cabbage, cilantro, cheese and their own homemade spicy, sour hot sauce, Taqueria Real's delicious taco is surely one of the best things Pampanga has to offer.
–
Photos and article by Jess Jacutan
Walking Street, Fields Avenue, Balibago, Angeles City (beside High Society bar)
0915 885 2329
Monday to Sunday, 5 PM to 3 AM