Barwoo in Panglao, Bohol: A Tropical Asian Bistro Serving Korean-Inspired Dishes
BARWOO in Tawala is one of the go-to spots of expats in Panglao Island, and we knew exactly why when we visited.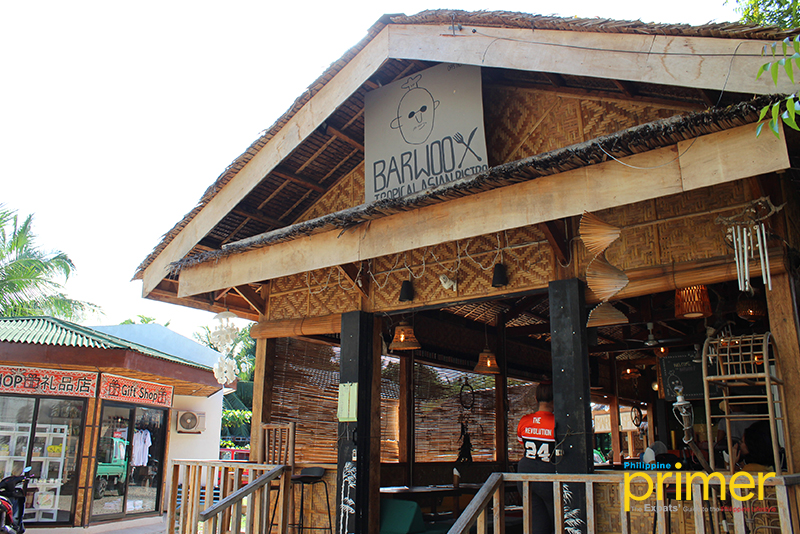 If you're looking for a laidback gastropub in Panglao, Barwoo is the place to go!
Aside from their welcoming native Nipa-style restaurant which completely exudes a laid back vibe typically associated with an island vacation, Barwoo extends the salt and sea breeze by serving tropical Asian flavors care of former diving instructor, Larry Woo to the table.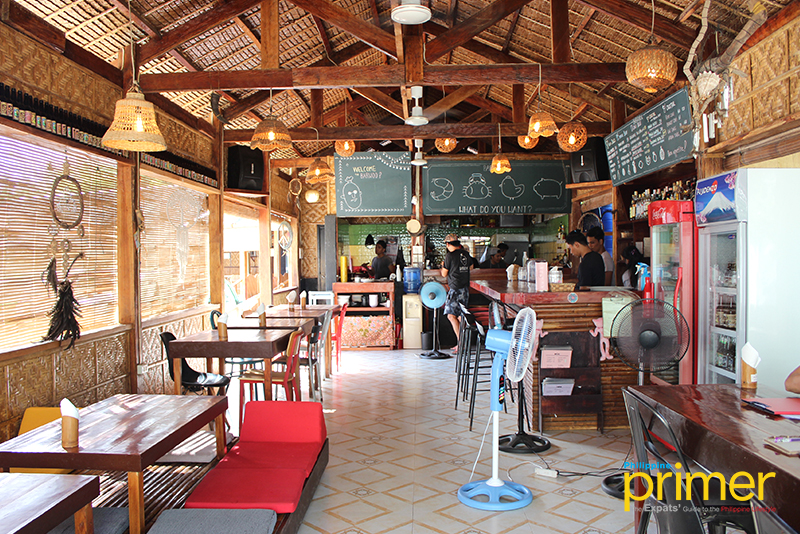 Breeze easily refreshes you at Barwoo with their al fresco-like dining.
Kick off your BARWOO experience with their Chili Rose Prawn Pasta biting your lips with their creamy, homemade spicy sauce.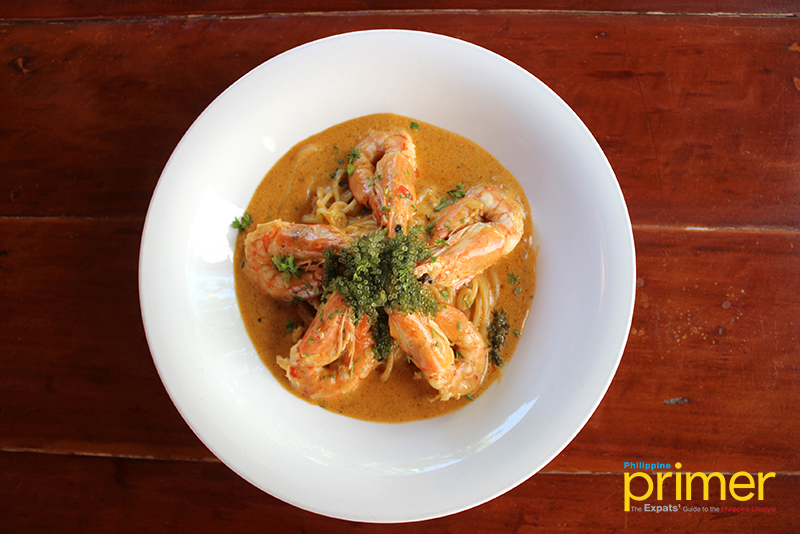 Chili Rose Prawn Pasta (Php 400)
The pasta is made al dente, drenched with cream sauce, and is topped with well-seasoned prawns, making it one seafood pasta you would be sorry to miss.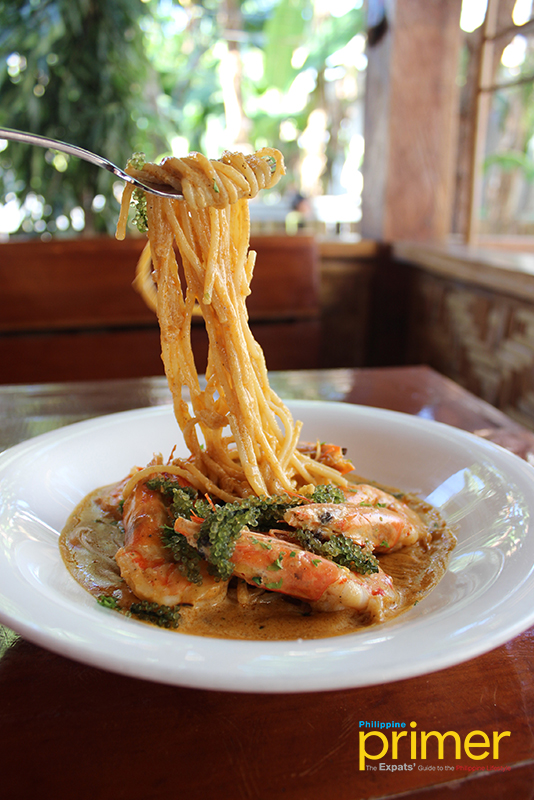 For another hearty dish that will surely suit your appetite, try BARWOO's Buta Mayo Don– a Japanese-style rice bowl with generous chunks of deep-fried pork, drizzled with their homemade teriyaki and mayo.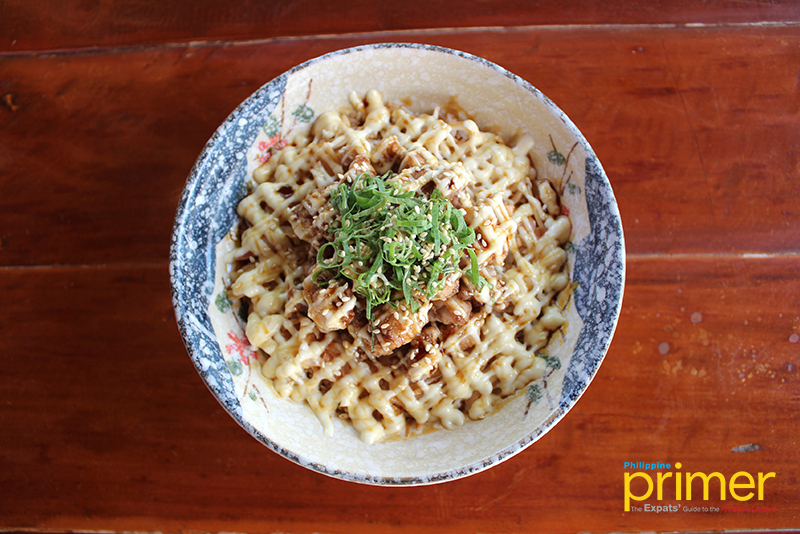 Buta Mayo Don (Php 350)
This dish surely has just the right amount of mayonnaise light enough not to overpower the dish and creamy enough as to lend it with a smooth texture.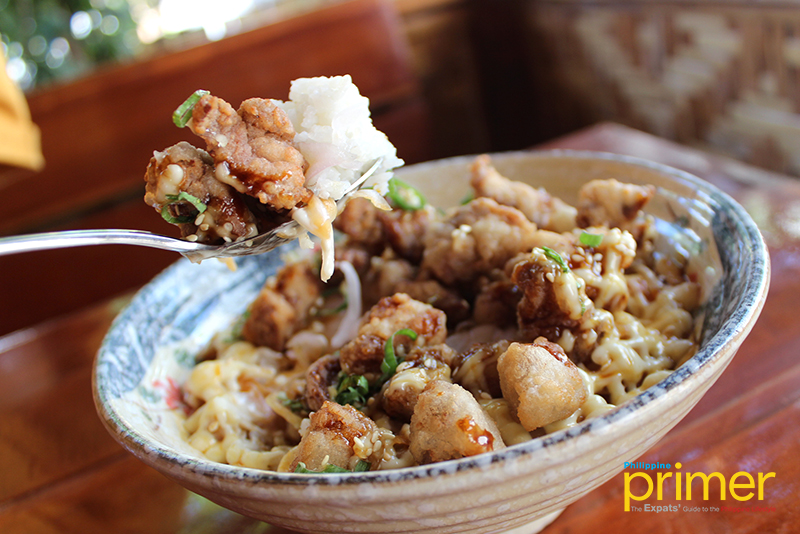 If you and your friends stop by for a snack, we recommend you to try their Spare Ribs Platter, ideal for sharing. Their ribs are so tender and are sure to give you a lip-smacking serving of meat, flavored in sweet soy barbecue sauce.
This snack is made even heartier with a side of potato fries and fresh salad drizzled with sweet vinegar.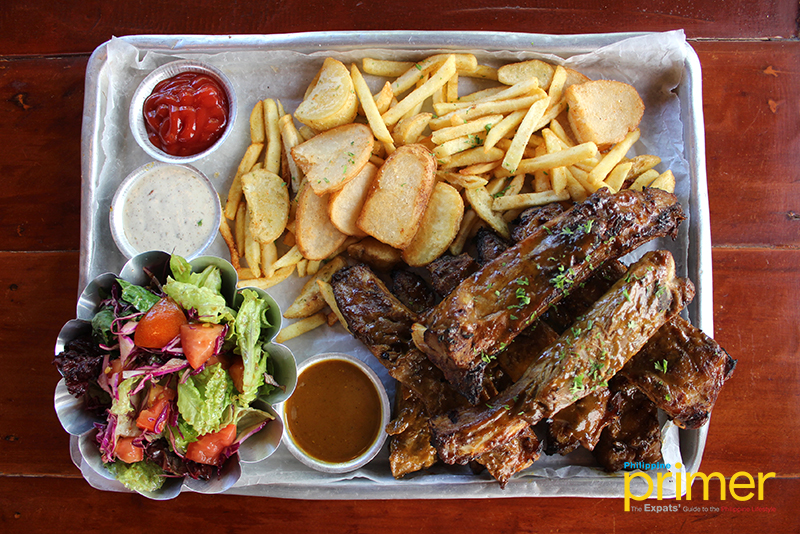 Spare Ribs Platter (Php 700)
It is nice to have this beside a bottle of their craft beers care of The Cebruery, which champions some of the best, handcrafted beers.
These beers were named after prominent landmarks and events in the Philippines: People Power Pale Ale with touches of grapefruit and mango, the light and citrusy Boracay Blonde, the earthy Las Islas Pilipinas Ipa, and the dark-chocolate-powered Chocolate Hills Porter. Each is priced at Php 230.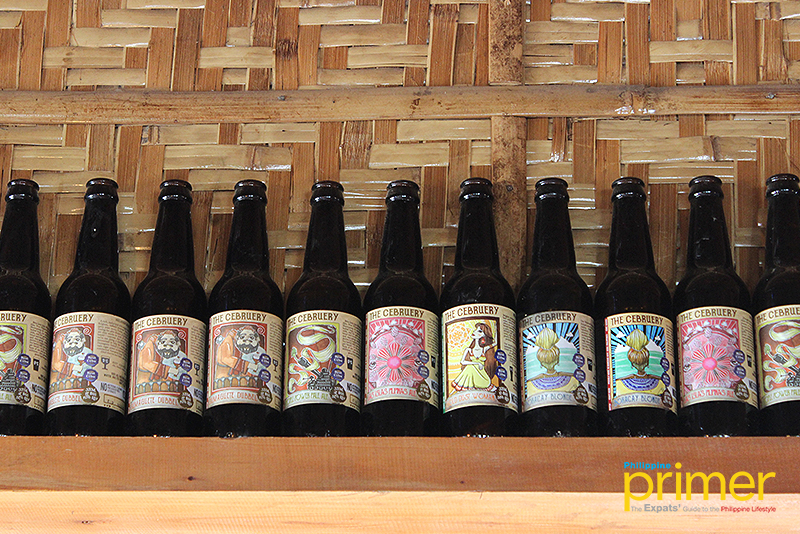 Empty The Cebruery bottles are on display at Barwoo.
If you are on to cocktails, however, there is nothing to worry about as Larry Woo recommends their Tropical Bum Mango + Grapefruit + Vodka (Php 250) and their Tropical Cocktail Mango Mojito (Php 250).
Because Barwoo is one established Asian bistro in Panglao which has been serving since March 2017, its owner and chef Larry Woo suggests his guests arrive before 6 p.m. to get comfortable seats and enjoy the setting of the sun before the exhilarating nightlife commences on the island!
Note: The bistro is closed every Wednesdays and every Thursdays of the last week of the month, so better schedule your island getaway to experience the gastronomic experience that Barwoo has to offer!
How to get here:
By private car: From the new Bohol-Panglao International Airport, follow the Panglao Island Circumferential Road for 8 minutes. After which, you will see Ourdelibread Bakery on your right. Get inside the rough street and you will see Barwoo right away.
By public transport: From any of your hotel in Panglao, Island, request for the front desk to contact a third-party tricycle ride to Barwoo. One tricycle ride costs Php 100 to Barwoo.
---
This first appeared in Philippine Primer Japanese Magazine's April 2019 issue.
Written by Chin Sanigan
Store Information
Tawala, Panglao Island, Bohol
038-502-8176
12 p.m. to 3 p.m., 5 p.m. to 10 p.m. (with last orders at 8:45 p.m.) (Sun to Tues)
Every Wednesdays of every week and every Thursdays of the last week of the month
raery80@gmail.com
Restaurant Menu
You can scroll the image left and right.