JAPAN TRAVEL: Taiyaki Wakaba in Shinjuku, Tokyo — Home of Traditional Fish-Shaped Cakes
Taiyaki is an uncommon sight in Manila, although Japanese food lovers may have heard of or tried taiyaki in small Japanese snack shops in the city. Taiyaki is a fluffy fish-shaped cake, similar to a waffle, with different kinds of fillings. It is a common street snack in Japan and a popular food in festivals as well. In modern times, taiyaki has been adapted to have different kinds of fillings like chocolate, custard, and even meat. However, traditionally, taiyaki is simply made with red bean paste.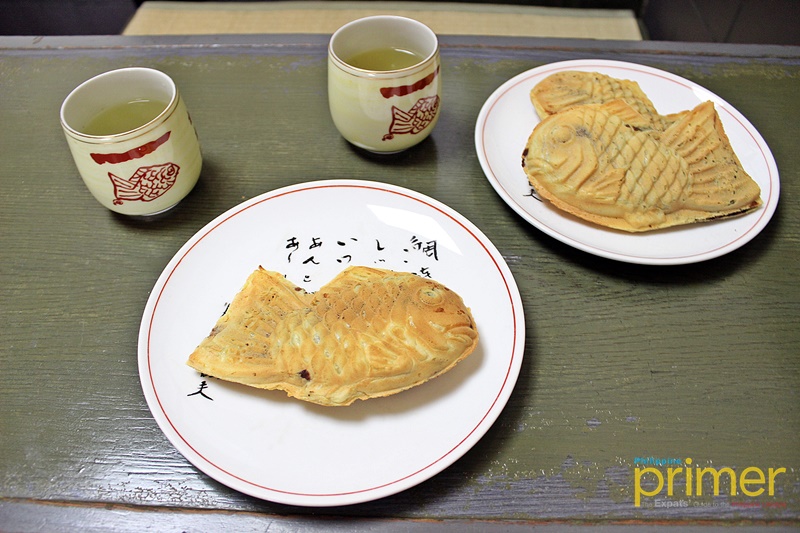 Taiyaki Wakaba stands to preserve the taste of tradition by offering taiyaki made only with anko or red bean paste. Opened in 1953, shortly after World War II, the small shop sits modestly on a small street but is famous among locals.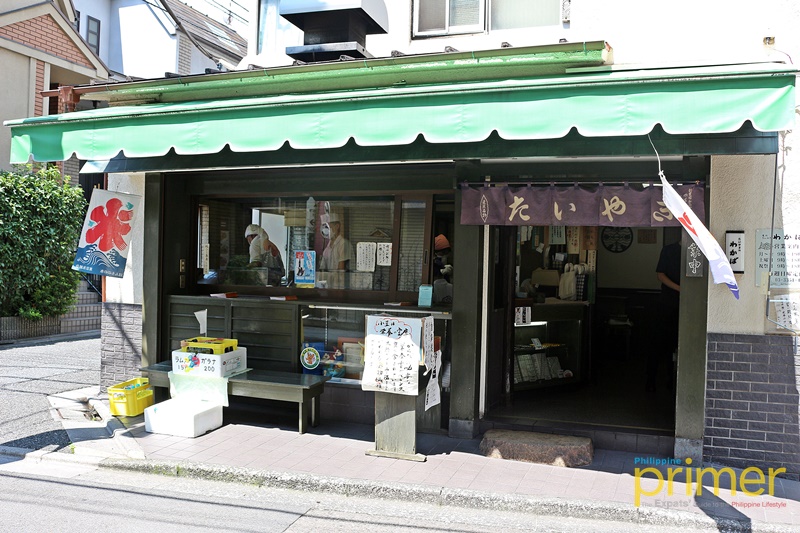 Taiyaki Wakaba offers only one kind of taiyaki, which uses anko. They make their taiyaki the traditional way, through manual grillers over charcoal, which you can watch from the front of the shop.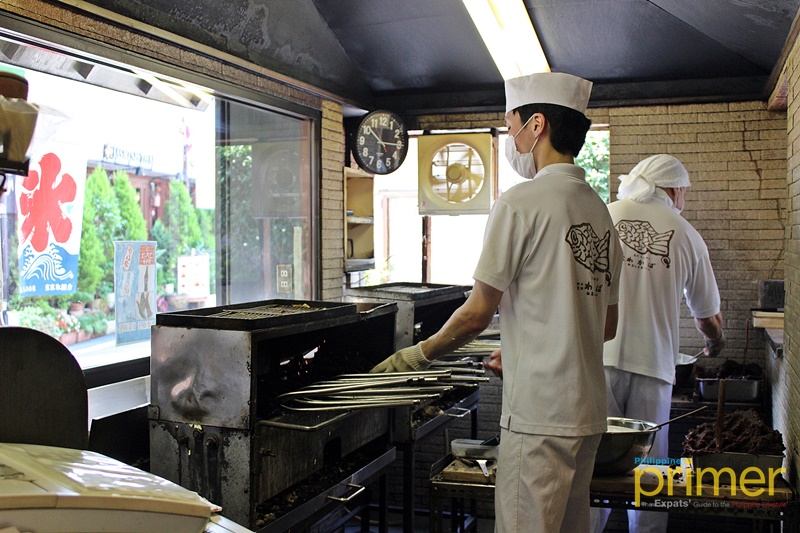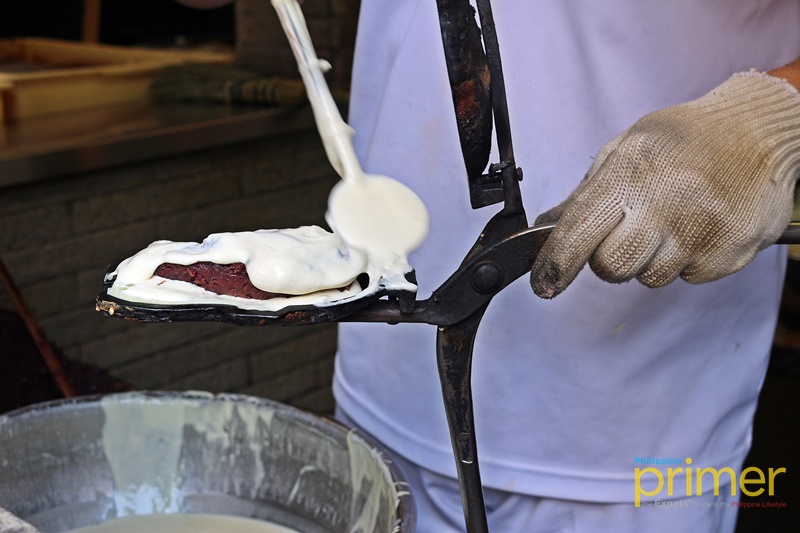 Their crisp and fluffy taiyaki are packed full with smooth melt-in-your-mouth red bean paste from head to tail.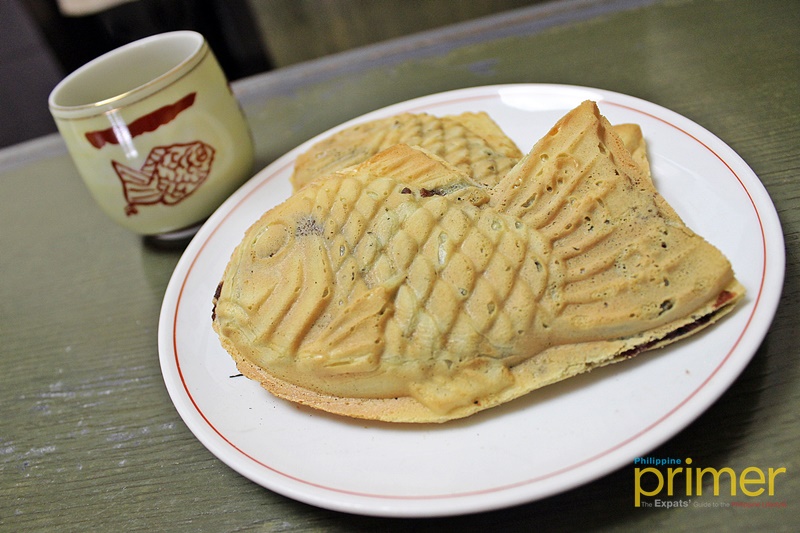 Taiyaki (¥150)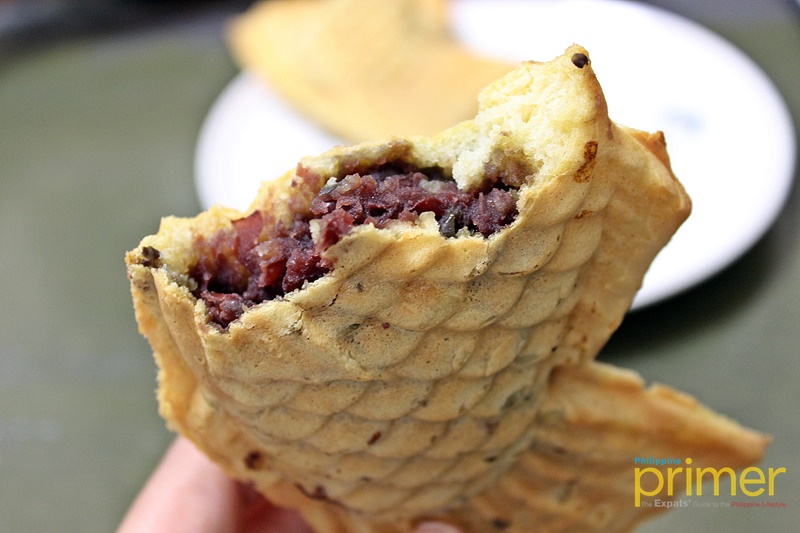 The shop suggests three ways to eat their taiyaki at home. First, you can toast the taiyaki over low heat to enjoy an enhanced toast flavor. Second, you can heat it in a microwave oven first, and then cook it a bit in an oven toaster. Or, third—which is especially ideal on hot days—you can enjoy a chilled taiyaki straight from the freezer.
Taiyaki Wakaba also offers kakigori or shaved ice desserts to go with their taiyaki.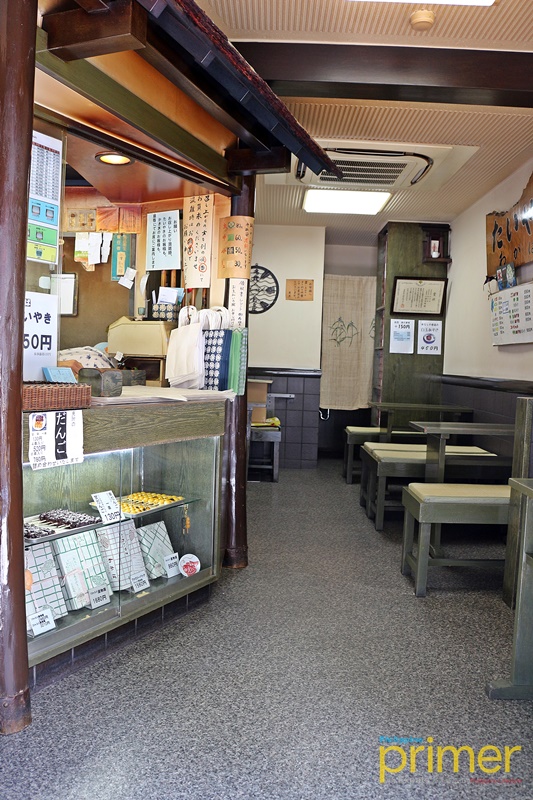 The shop has a small seating interior with a capacity of around 10, but people, especially the working professionals, don't usually sit and hang around. It is apparently famous among locals, and people stop by even during lunch breaks just to buy a piece or a box of traditional sweet treats. Their taiyaki is also said to be famous as an omiyage (gift).
---
Written by Rei Leaño
This first appeared in Philippine Primer English magazine's Vol. 32 – November issue. 
Store Information
1-10 Wakaba, Shinjuku-ku, Tokyo
+813-3351-4396
9 am to 7 pm (Mon to Fri); 9 am to 6:30 pm (Sat); 9 am to 6 pm (holidays)
Cash only