Poco Deli
'Poco deli' means 'a small diner' in Italian. The lovely little restaurant has a cozy, wooden-themed interior that gives off that country atmosphere of European charm, complete with barrels and brick walls; there is definitely nothing to belittle about this dining place. From its stylish decor to its menu and service, expect to be impressed and your big appetite to be satisfied.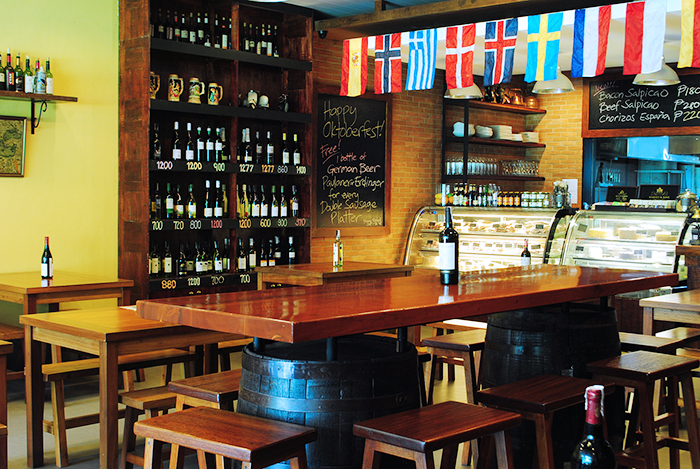 The rustic-style restaurant is accented with beer barrels and brick walls.
A must-try here are their firm and juicy homemade sausages, like lamb sausages, small Nurnberger sausages and chicken sausages; all are filled with savory goodness. There are also packed sausages available that cost P170-230 for 200-300g.
German Sausage Sampler (Single P500, Double P750)
Very tasty 3cm thick homemade Bacon Steak (P450)
Gambas al Ajillo (P380)
Visit Poco Deli for your European food cravings and enjoy bursting flavors big time!
(Last updated: June 2016)

Ayala Triangle Gardens, Makati

Mon- Fri 11am-2pm, 5pm-10 pm and Sat-Sun 11am-2pm