Cantina Sicilianita
At the busy street of Shaw in Mandaluyong, finding a restaurant like Cantina Sicilianita is comparable to unearthing a gem. The restaurant is low-key on the outside, bearing a colorful sign, but inside, it's an entirely different world.
Inspired by a trip to Sicily, Chef Mark Buhain trained in Italy and created Cantina Sicilianita as a tribute to the region of Sicily.
On top of Cantina Sicilianita's menu is Arancini, saffron risotto balls stuffed with pancetta ragu that are coated and fried, followed by Pasta Siciliano, Cantina's rendition of the pesto pasta of basil leaves, pine nuts, olive oil and parmesan cheese with tomatoes for that extra tang.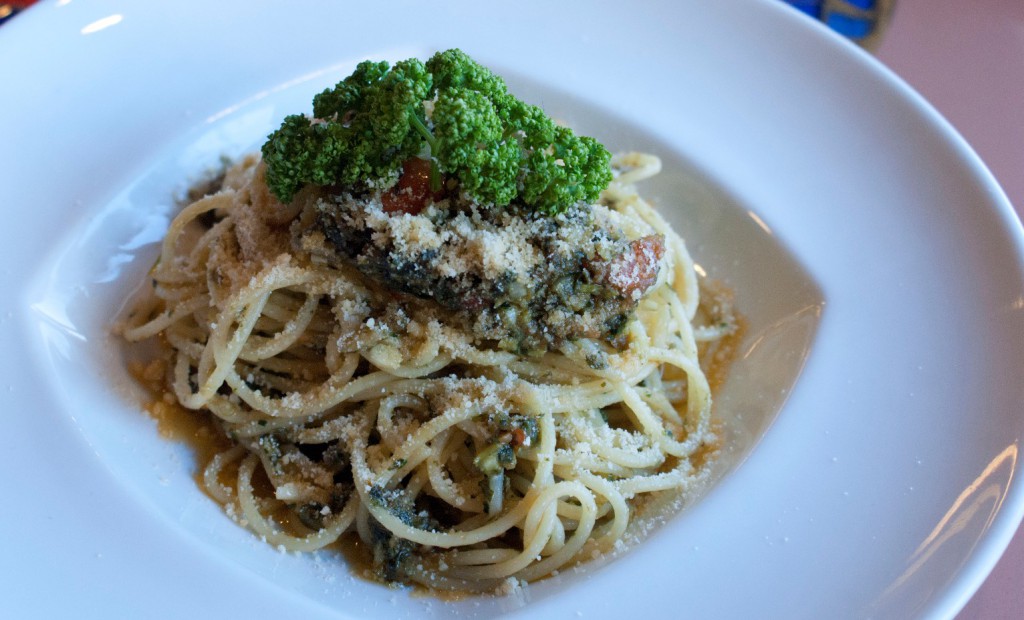 Pesto Siciliano
If meat is a must-have, then an order of meatballs or polpette is highly suggested. The meatballs are dense and herby and paired with a tangy red sauce that gives a refreshing kick to the dish. There are also Cantina's tender slices of beef, clearly doused in some balsamic vinegar, and paired with a side of greens for an almost Korean samgyupsal-ish eating experience.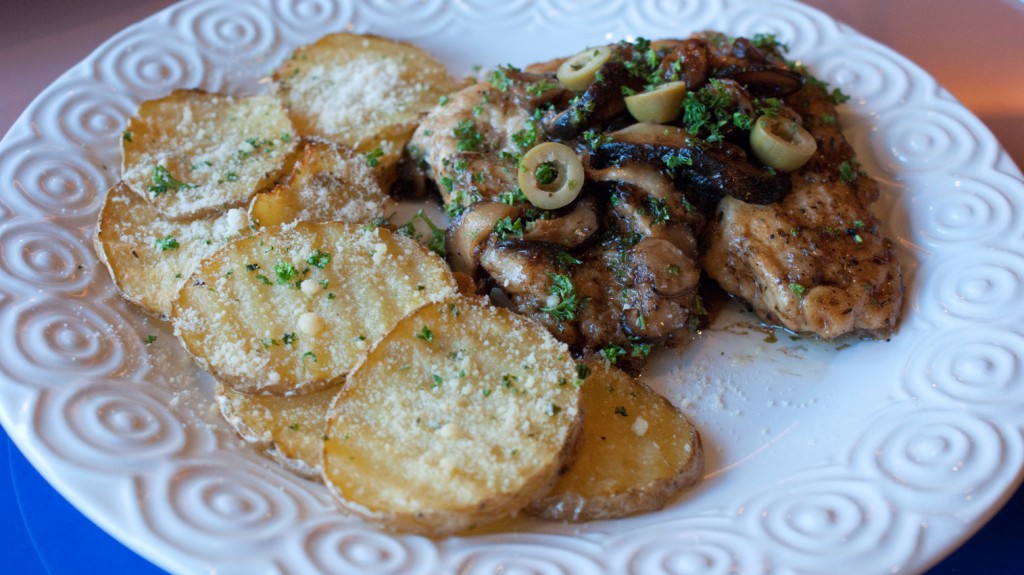 Chicken Marsala
Cantina's Chicken Marsala, too, is equally worth an order. Tender pieces of Marsala chicken topped with earthy mushrooms and olives, on the side of sliced, crinkled potatoes make a hearty lunch or dinner.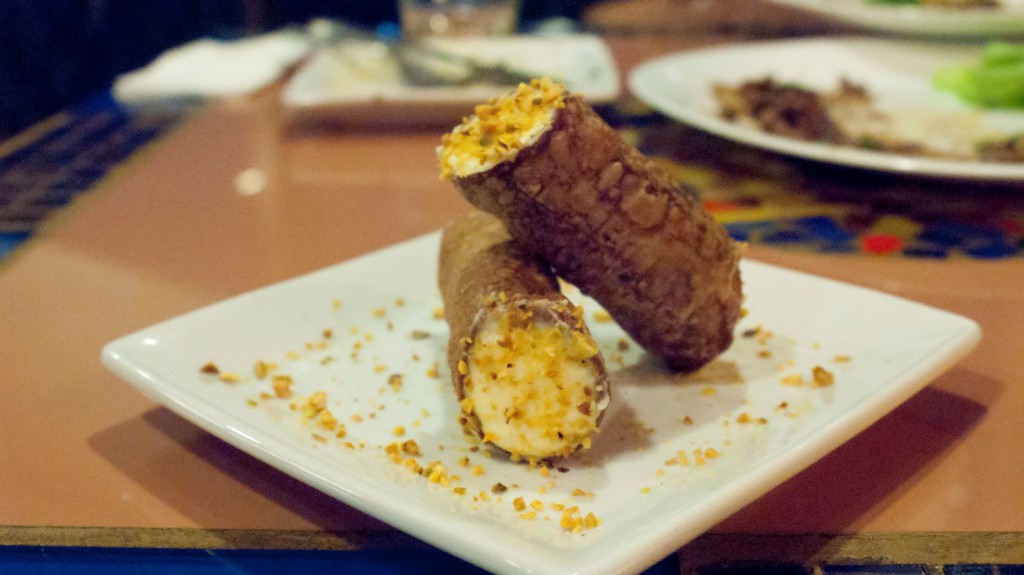 Cannoli
For dessert, seal the meal with Cantina's Cannoli, which means tubes in Italian and which deserve a seat in the spotlight. The brown tubes, which can definitely compete with some of the metro's finest cannolis, are filled with ricotta and sprinkled with pistachio nuts, which are just the right amount of lightness, tang, and sweetness. They are a lot bigger in Italy, but Chef Mark made them smaller to fit the Filipino appetite. Pair these glorious tubes with a cup of espresso for the complete Italian experience.
—–
Photos and article by Marian Benetua

Facilities Center Building, Shaw Boulevard, Mandaluyong City

Monday to Saturday (10 AM to 9 PM)