Gefseis Greek Grill
This Greek restaurant in La Union offers simply authentic yet affordable choices.
San Juan, La Union is a popular surfing spot, and the dining options nearby are all modeled to entice surfers and visiting beachgoers alike: casual, delicious and filling while being inexpensive. Gefseis Greek Grill along the highway fits the bill perfectly.
Authentic, no-frills Greek food is a rarity in the metro, which makes Gefseis such a blessing for city dwellers that happen to visit. It is owned by Vasily Polychronis who also manages the restaurant and even makes recommendations based on his customers' preferences.
…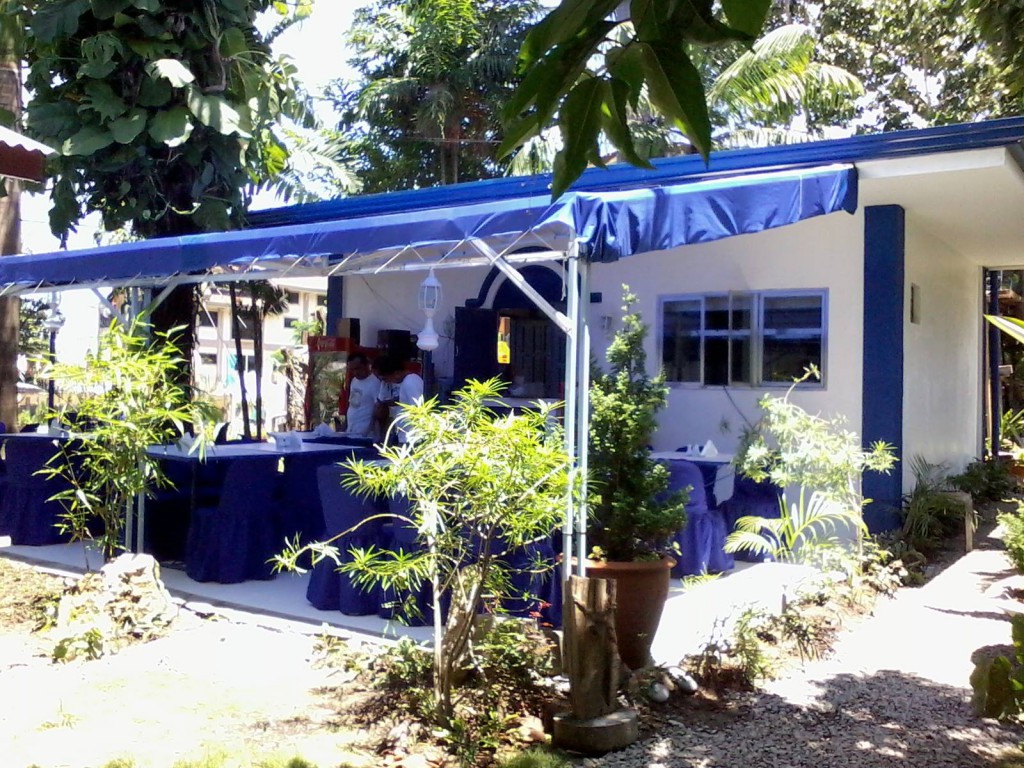 The interior of Gefseis Greek Grill
…
The restaurant is open-air and decked in pleasant blue and white colors, after the traditional whitewashed cliff-side houses in Greece. The menu is extensive, with choices ranging from souvlaki, Greek-style pizza, steaks, sausages, grilled items, pasta and rice, appetizers, and even Greek desserts. Their drinks list also have Greek dry wines, brewed coffee, and ouzo, an anise-flavoured Greek aperitif that comes in pear, peach, apricot, plum and other flavors.
…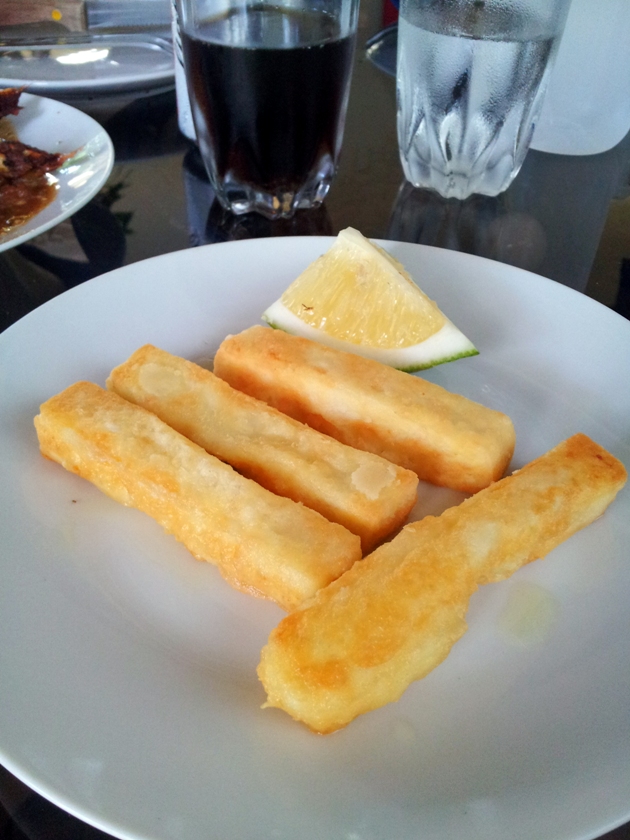 Fried Saganaki
…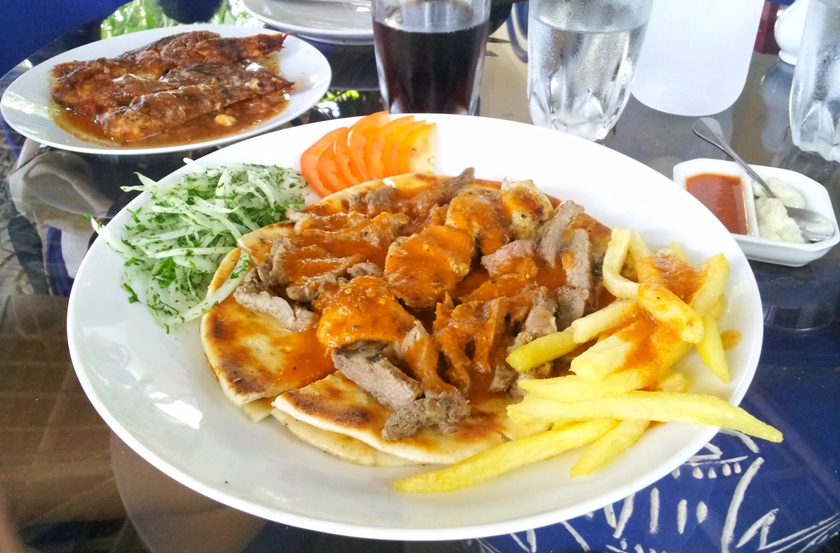 Souvlaki Mixed Platter (foreground); Saganaki Shrimp
…
The best appetizer, recommended by Vasily himself, is the Fried Saganaki (P150) – fried Greek cheese that is best eaten with a squeeze of fresh lime. The souvlakis are also a must-try; if you want to sample everything, get the Souvlaki Mixed Platter (P280), which is served with two pitas and chunks of lamb, pork and beef smothered with homemade tomato sauce. The dish is good for two and also comes with a side of fries, tomatoes, onions, and tzatziki sauce. For seafood, the Saganaki Shrimp (P280), baked shrimp in rich red sauce and feta cheese, is your best bet. Wrap up the meal with Greek Yogurt with Honey and Walnuts (P140) and a glass of Vissinada cherry juice (P90), and you couldn't have a more Greek meal anywhere else in the country for the same affordable prices.
…
Photos and article by Jess Jacutan
…

2514 National Highway, Barangay Urbiztondo, San Juan, La Union

Monday to Sunday, 10:30 am to 11:00 pm